Renting out a home is not such an easy task. You can't just leave the home the way it is after you move out. You have to at last try to make this space comfortable for other people as well. Leaving all of the old furniture inside the home makes the home lose its value and that means the rent will be much smaller. If you want to earn more from your rental home, you will definitely need to invest some money in it. And if ideas on how to furnish your rental home are what you need then you came to the right place. We have some inexpensive and some less inexpensive interior design ideas and hopefully some of them you find helpful.
Furnishing the living room
When it comes to furnishing a living room, many people have problems with choosing the right seating option. The best way to go is to put a three-seater and one additional seat like a lazy bag, an armchair or an ottoman. Make them match because it will be much easier to decorate the rest of the room and it will also appeal to a bigger number of people. You also need a coffee table. The one mistake people make is they put glass coffee tables. Sure, they are trendy and they look nice but you can find trendy and nice coffee tables made out of wood too. Glass ones are easy to break and they cost a lot of money.
The living room also needs a TV as well as some storage space. A bookshelf is a very nice option as well as some shelves on the walls. Don't overdo it though as it can make a room look bad. The one thing we suggest not putting in a rental home is a rug. Rugs get dirty and ruined very easily and investing in it just doesn't make any sense. A nice lamp and some plants would be a big plus when it comes to decorating the living room. The living room needs to look very nice as it is the room people notice immediately after arriving at someone's home.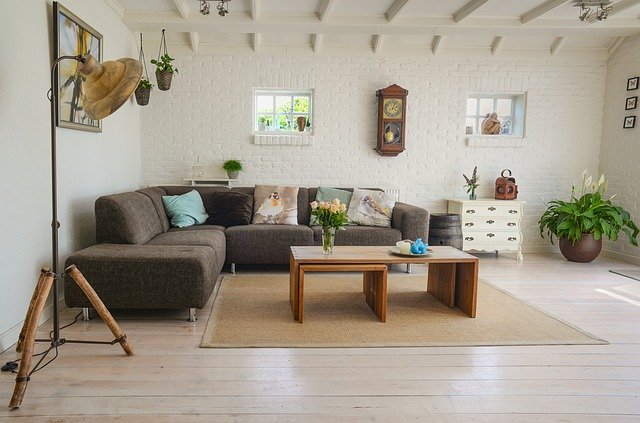 Bedroom
Let's say your rental home has just one bedroom. The only logical thing would be to put a very large bed in it. This bed doesn't have to be crazily expensive but we think it's a good idea to invest in a mattress that is not the worst one. We're humans and sleeping on something that isn't at least somewhat comfortable has a lot of effect on our physical and mental health. If you've ever slept on something uncomfortable, you know exactly what we're talking about. So, be a good person and invest in a mattress of good quality. 
The bedroom also needs a wardrobe. Our tip is to always keep it simple and classic. You can't ever go with that. A nice addition to the bedroom would be a nightstand and a mirror. This is something that can increase the value of the home, therefore, increase the rent too. You don't need to be getting your items from another country to increase the price of the rent but if you wish to do so, you can.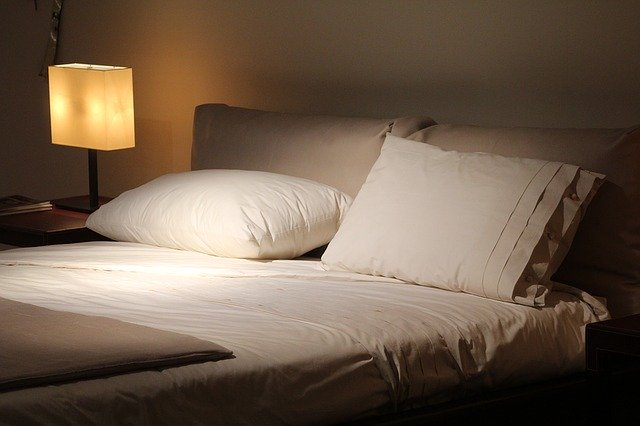 Kitchen
People with rental property don't leave much kitchen supplies to their tenants for some reason and we think you should be the one who doesn't act that way. Leaving just two mugs isn't enough. One pan won't be very helpful either. You'll usually be renting your home to young people such as foreign students who don't own a lot of their stuff. Why make them buy all those things if you already have plenty of them.
The kitchen should also come with a stove. A dishwasher is not a must but if you can afford one it would be great to have it in your rental. If the sink is old, try to change it. You also need to make sure that the faucets are new as well as all the plugs and the light switches in the home. This is a small change that has a lot of impact on how the room looks. Doorknobs can get pretty damaged over time too so changing those wouldn't be a bad idea either. 
Bathroom
You don't have to change the tiles in your bathroom if they're old. You can just clean them very well and paint over them. Painting over your tiles is much cheaper and faster than replacing them. You also need to make sure that the toilet and the sink are in good condition. These are the things that can cause a lot of damage to your property if they're old and broken.
The faucets in your bathroom also need to be changed if they're old and if you can see that they have been used for a long time. These things don't cost a lot of money yet they will make your rental look much better than it did.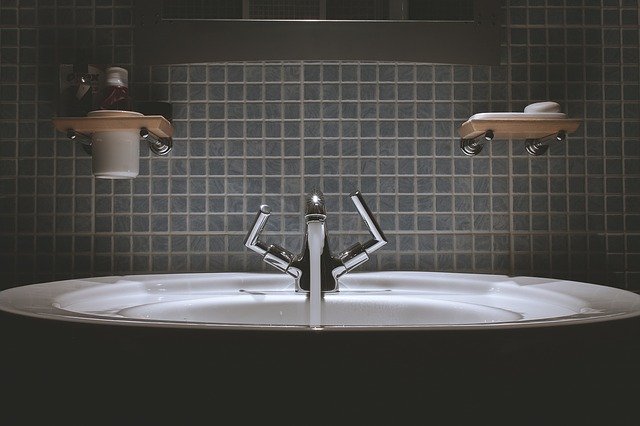 More tips on how to furnish your rental home
Don't invest a lot of money on furniture. – You definitely don't need to be investing a lot of money on expensive furniture when you want to furnish your rental home. You can easily find affordable furniture that looks good.
Don't leave anything that has sentimental value behind. – If that table was given to you by your grandfather and it means a lot to you, don't leave it in your rental home. Store it in a storage unit or find a different solution but if it has sentimental value, don't leave it in the rental.
Don't create clutter. – Having a home with plenty of objects already inside isn't a good idea when you want to rent it. The home should only have the basics and the rest should not be your worry (decorative pieces for example).