Moving Out – Etiquette and things to do
立つ鳥跡を濁さず (Tatsu tori ato wo nigosazu / A common quote in Japan)
It is simply common courtesy to clean up after yourself; a bird does not foul the nest it is about to leave; on leaving a place one should see that all is in good order.
So after you give one month notice to your house owner let's start work!
[Cancel Utility Contracts]
You can schedule the future date for cancelling your utility contracts so let's do this now!
If you are get your monthly bills from another company than the above ones please call the company customer support number that you see on your bills.
[Move out notification to public service]
City office

You have to notify your move out to the city office and get "転出証明書" (tenshutsu shomeisho/proof that you moved out from the city). You will be required to show this paper when you move in to the next city or ward.  Please not that without doing this notification they will not not stop from sending pension bills, health insurance and such public notification / bills and etc to your old address.

Post office

Please go to any post office near your apartment and let them know that you will move out. After they got your notification they will set auto-forward service to your new address. A simple way to avoid missing important mails.
[Arrange pick up for large size garbage / SODAI GOMI]
Tokyo https://sodai.tokyokankyo.or.jp/Sodai/V2Index/0/1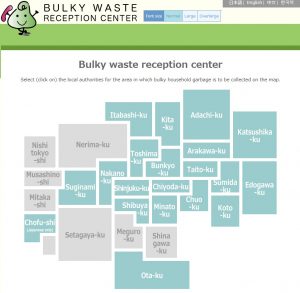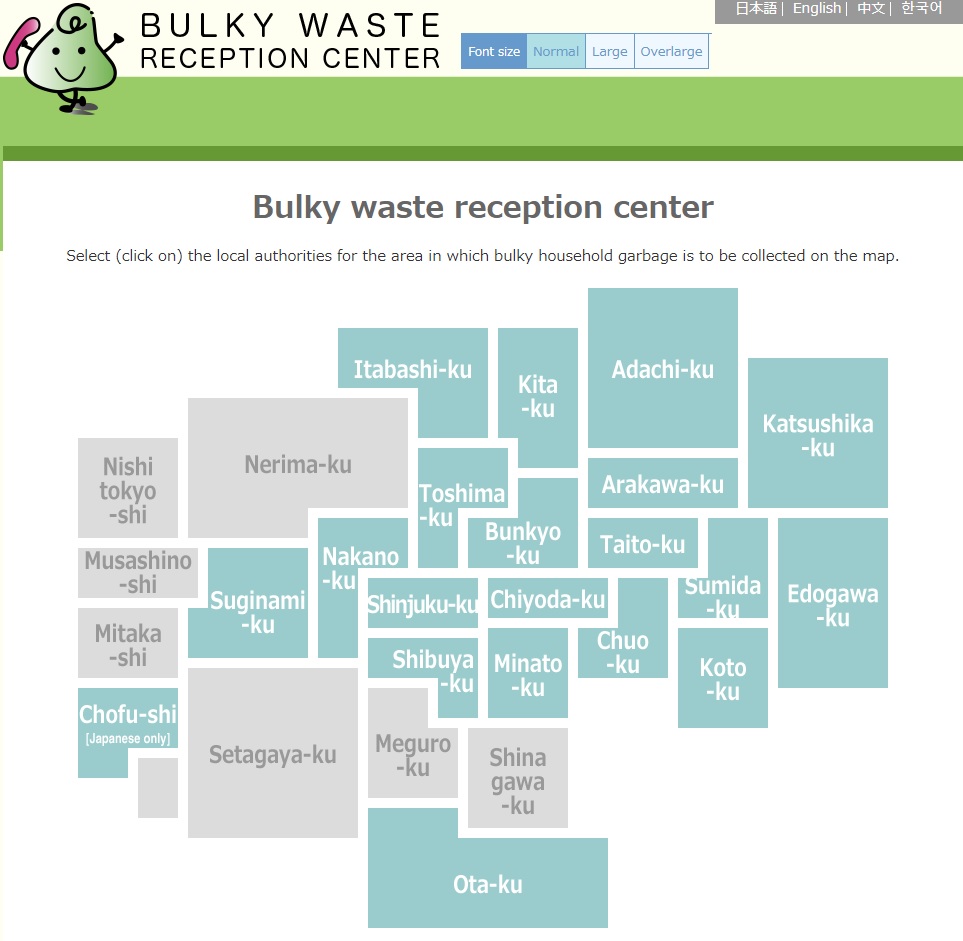 Please click on the area you live in and select the items that you need to be picked up. If you can speak Japanese it is more helpful and easy to arrange everything with the support service over the phone, you will find the number at the bottom of the page. If you would like to get rid of your bed, table, locker or drawer or whatever large size furniture we suggest to use this public service. The price is 20 times better than usual commercial service.  However they only schedule pick ups twice a month. Though you better arrange your whole schedule from that part!
[Throw away things not necessary for your next place with anticipation!]
Do not throw away everything at once. If your garbage occupies common place at once you may be required to take it back with you. You should plan to throw it away a month before separately and try to make things smoothly without bothering other people.
[Make the room empty before the room inspection!]
Many times your owner or managing company will ask you at what time you can be ready for room inspection on the day you move out.
Regarding this inspection they will see how much deposit they can refund you.  Not smoked inside? No scratches? No holes? No insects? No dirt? Etc etc… If you want to get your deposit back as much as possible please try to show the room empty and clean as much as possible without damage. Also once you decide the time to show the room please make sure everything has to be done by that time. If the owner has to help for your moving or let the owner/manager do any extra work it can give them opportunity for extra work fee charges.