You like nature, running or walking, discovering preserved sites and Onsens? Perfect! Take part in the 11th Run & Walk Event in Ueda city, Nagano, on May 25th!
What is the Run & Walk Event?
The Run & Walk Event is a Unique Running and Walking event fun for everyone!
The designated route will start from Ueda Castle Park in Ueda, Nagano prefecture, until Bessoh Onsen Spa Resort. The race route will follow the historic Bessoh Line railways, a great occasion to discover the historic preserved stations that are still relatively unknown to tourists.
You can run, walk and also take the Bessoh Line anytime!
At your arrival you will be greatly rewarded with a welcome commemorative party, including music entertainment, bazar and food stands.
Seeing Japan's beautiful countryside, discovering historic preserved stations and afterwards relaxing in an Onsen. Sounds great right?!
All you have to do is get your tickets and have fun!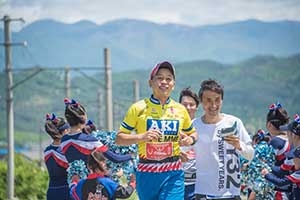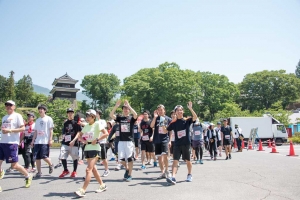 The Event Place and Goal?
The Run & Walk along with Historic Bessoh Line 2019 event will have 2 courses from Ueda Castle to Bessoh Onsen:
Course A: Bessoh Line Course (along with Bessoh Line from Ueda Castle to Uedo Onsen spa) – 18km.
Course B: Historical Temple and Shrine Course (for tough runners with some hilly and off-road areas) – 21 km.
When?
Sunday, May 25th 2019.
Registration from 8:30 AM – 9:30 AM
Race start 10:00 AM – Event cutoff : 3:00 PM.
Where?
Ueda city, Nagano Prefecture
Who is eligible?
Everyone!
How?
Send your Application Form by email to [email protected] or by Fax: 03-3465-2444. Or get your entrance here.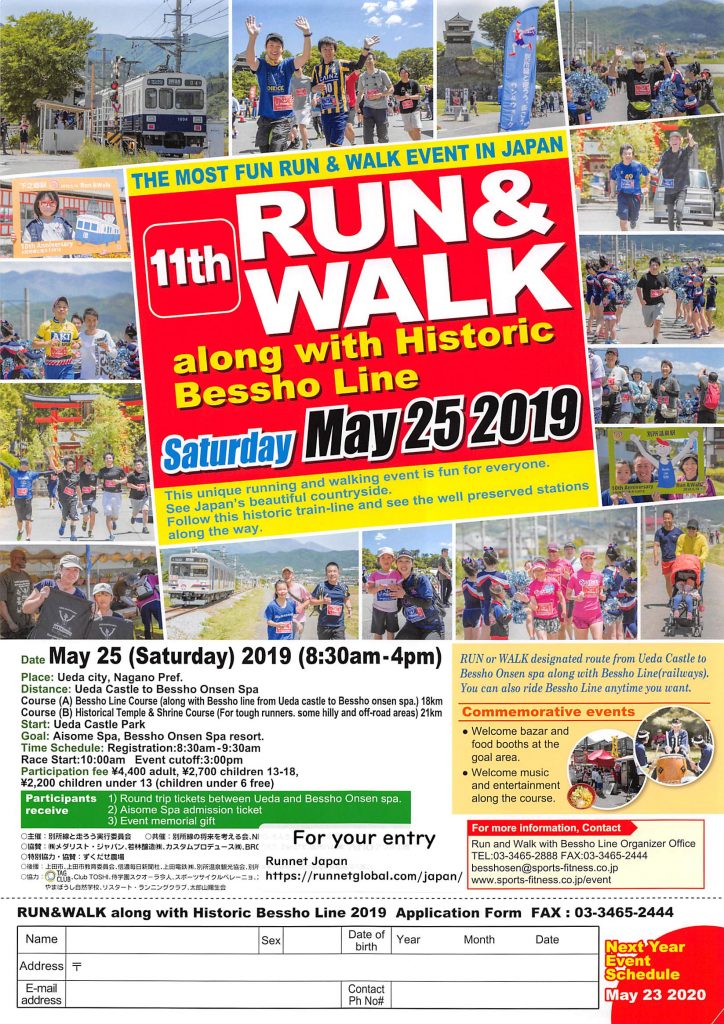 How much is the participation fee and what does it includes?
Roundtrip tickets between Ueda city and Bessho Onsen spa
Onsen Spa admission ticket
After-Race-Party
¥4,400 adult, ¥2,700 children 13-18, ¥2,200 children under 13 (children under 6 years old free).
The Organizers? 
http://www.sports-fitness.co.jp/
Check their previous event here
https://www.japanroomfinder.com/ja/blog/mad-muddy-event-nagano/
https://www.japanroomfinder.com/ja/blog/mad-and-muddy-race-nagano-sounds-fun-and-it-was-great-fun/
Interested? Then join us for this fun event and send your Application Form!