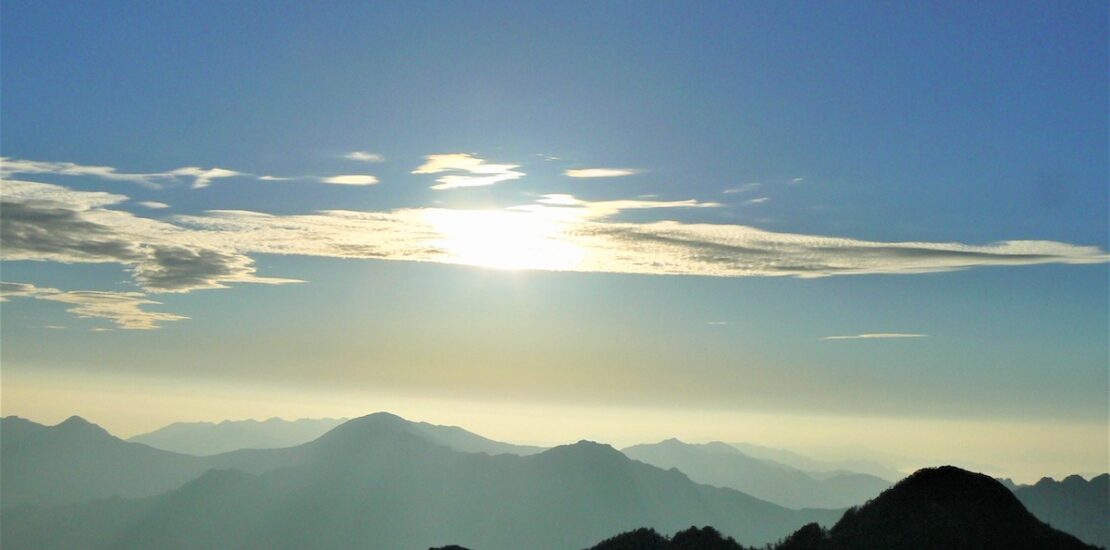 Japanese National Holidays: Mountain Day 2021
Of the 16 Japanese national holidays, the most recent addition is "Mountain Day," coinciding with the Olympic Games' closing ceremony.
What is Mountain Day?
山に親しむ機会を得て、山の恩恵に感謝する。
The official purpose of this holiday is to allow people to gain an opportunity to become familiar with the mountains, and to be thankful for the many ways we benefit from their existence. Quite appropriate, as Japan is roughly 70% mountains and forests.
When is Mountain Day 2021?
Normally, Mountain Day is August 11 (八月11日). This date was chosen due to the fact that the number eight in kanji looks like the sloping sides of a mountain, and the number 11 looks like two trees.
In consideration of the Olympics, Mountain Day was originally set to be delayed one month. That would have made it fall on September 11, which is the memorial date of the Fukushima Daiichi Nuclear Accident. This was considered inappropriate, so instead Mountain Day was simply shifted 3 days earlier to Sunday, August 8. Finally, a statute on national holidays decrees that the Monday following a national holiday falling on a Sunday will be considered a public holiday, which is why August 9 is a day off for everyone.
Note: Mountain Day will again be observed on August 11 from 2022.
How to Celebrate Mountain Day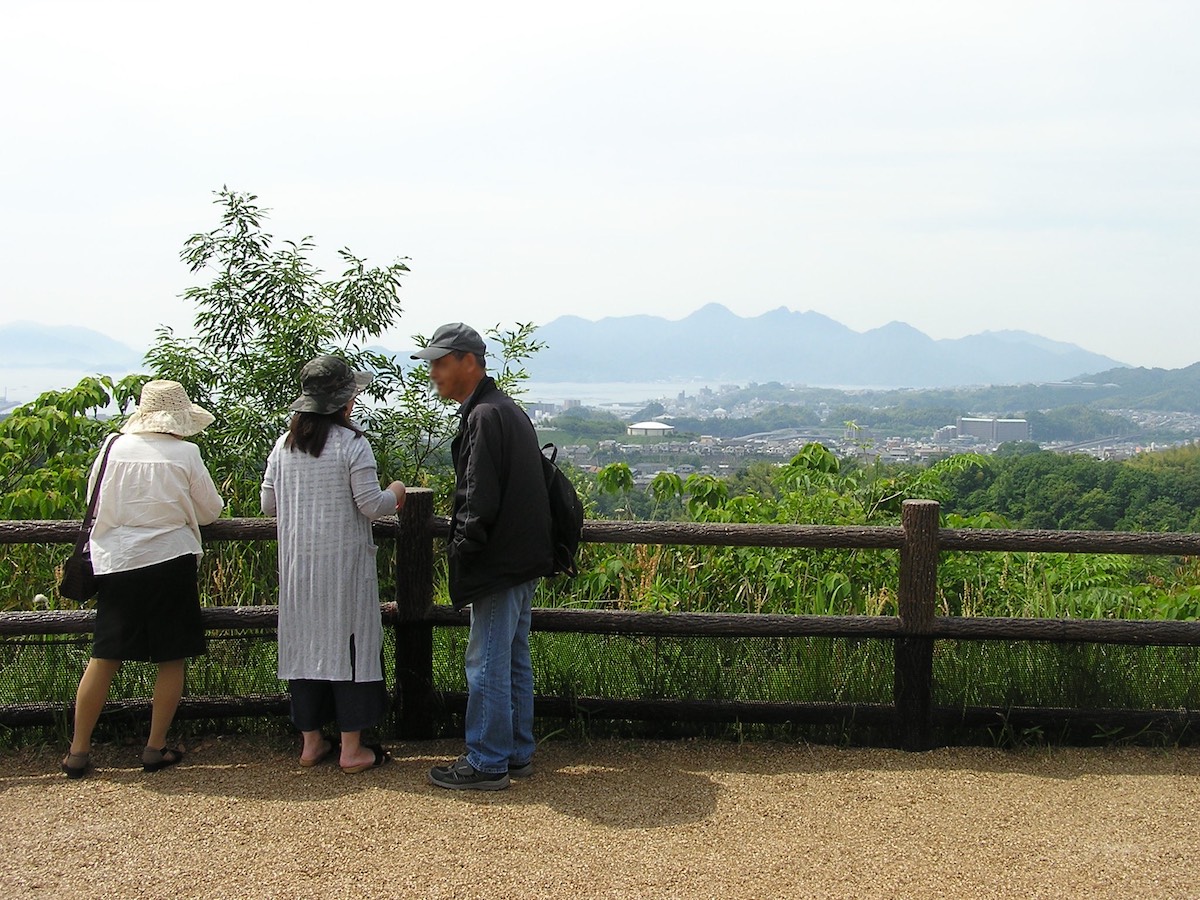 The best way to celebrate Mountain Day is, obviously, to go to the mountains! This is particularly attractive in summer 2021 for two reasons. Number one, we are technically still in a soft "state of emergency," 緊急事態宣言, and many people are trying to avoid the three "C's" –closed spaces, crowded places, close-contact settings. Number two, August has started off blazing hot, and a short getaway to the cooler climes will surely be a welcome relief from the heat.
Whether you've never gone hiking in the mountains before, or whether you are a full-fledged 山ガール (or yama guy), there is a course for everyone. Here are some of the top destinations for a holiday weekend hike.
1. Mt. Takao
Of the mountains on this list, this is the only one I have personally climbed. One of the most popular hikes for people living in Tokyo, it is accessible from Takaosanguchi Station on the Keio Takao Line (about an hour from Shinjuku Station), and takes about 2 hours to hike. There are multiple trails, the easiest being the Omotesando Trail. The most difficult part of the trail was the steep decline coming down the mountain.
On your hike, look for the Tengū statues (beaked creatures of legend) along the way, grab a piping hot mochi from a stand, and at the top, stop for a picture with a cute stone statue of a young Buddhist priest in training. The summit gives you an impressive view of the city of Hachioji below, and on a clear day you can see Mt. Fuji.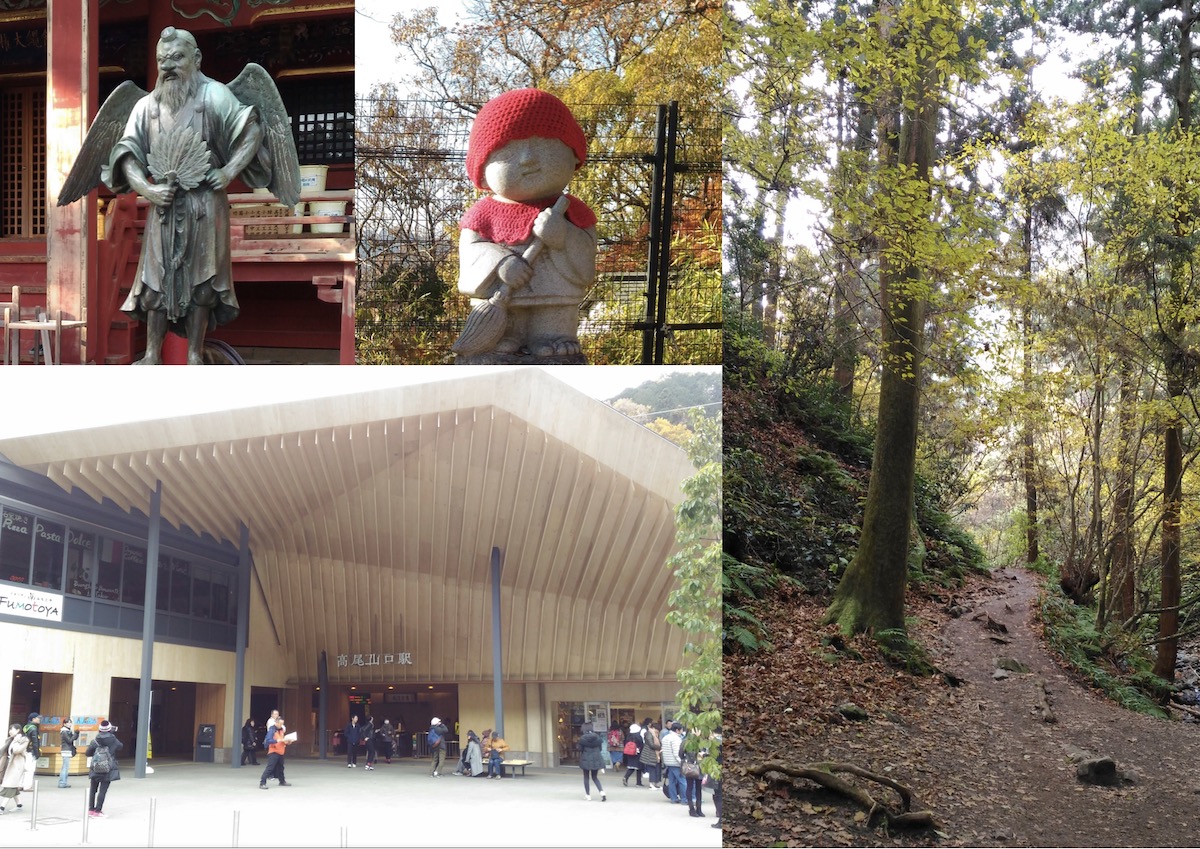 Bonus: If you need more of a challenge, you can hike from lesser-known Mt. Jinba to Mt. Takao. The distance is around 17km and the hike takes about 7.5 hours.
Note: Buses out may be limited, so be sure to check ahead of time.
2. Kinchakuda and Mt. Hiwada
Located in Saitama along the Seibu Ikebukuro Line (Koma Station) is Kinchakuda, an area best known for Higanbana, or Red Spider Lilies, which bloom in October. Kinchakuda is named after its shape, resembling a traditional drawstring purse. It offers a pleasant stroll for most of the way until you reach Mt. Hiwada, which is apparently more of a hill than a mountain. Even from the modest height of 305 meters, you should be able to get a view of Sky Tree and, on a good day, Mt. Fuji.
3. Mt. Tsukuba
According to legend, Mt. Tsukuba is more highly favored by the gods than Mt. Fuji because of its hospitality, thus making it famous as Mt. Fuji's rival. Mt. Tsukuba is perhaps for the more avid hikers, as it takes about 7 hours and includes a rather steep decline on the way down. However, that's not to say it's strenuous, especially if you choose to take the cable car down. Mt. Tsukuba is 887 meters high, and is one of the top 100 mountains in Japan, which definitely means you should try climbing it at some point during your stay!
Access: Take the Tsukuba Express from Akihabara Station to Tsukuba Station, and from Tsukuba Bus Center take the shuttle bus to Tsukuba Shrine. (Approximately 1.5 hours).
4. Mt. Mitake and Mt. Odake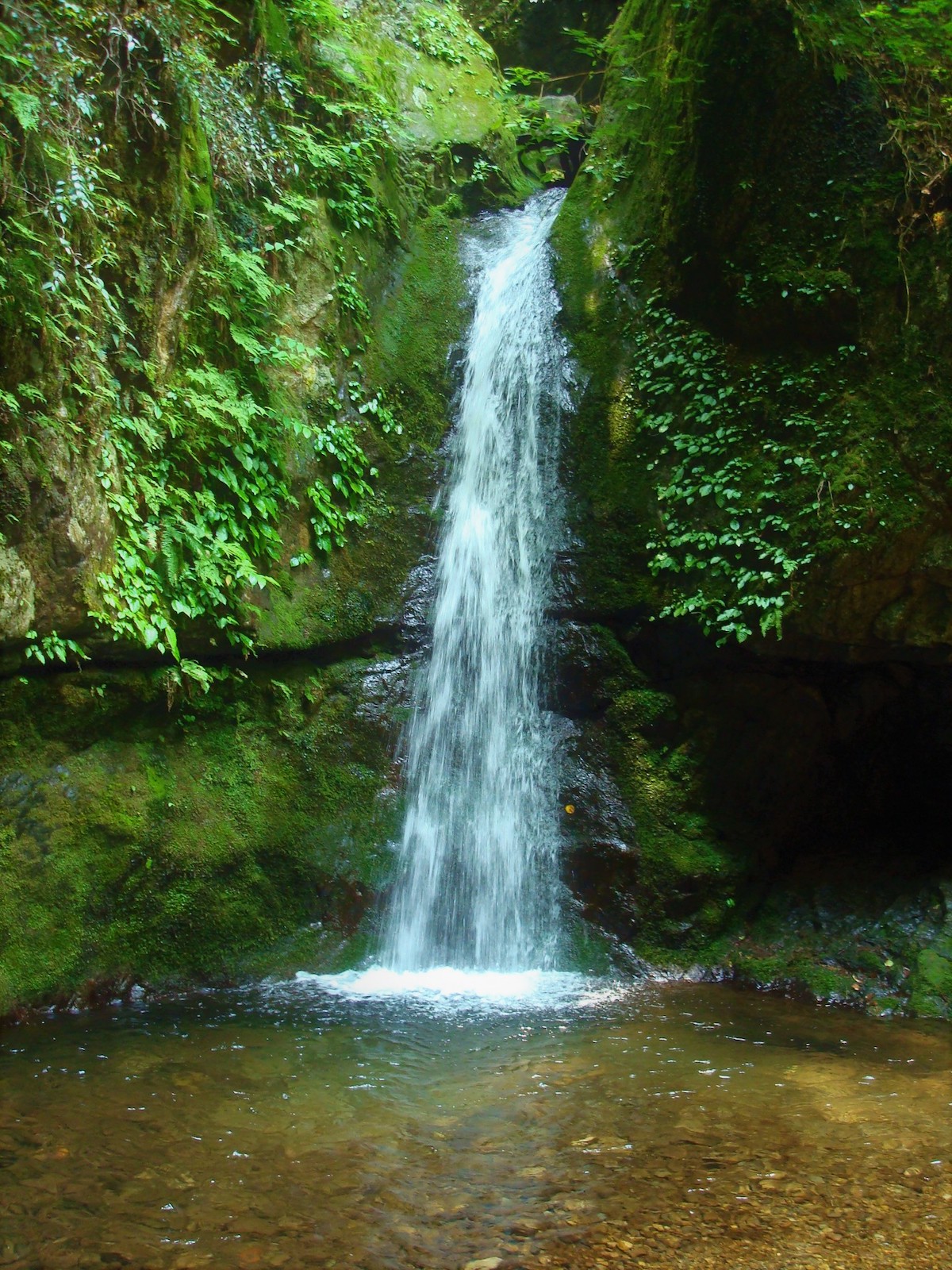 If you're looking for some real climbing rather than gentle hiking, these two mountains in the Okutama area are a popular hiking course. Do note, though, that Okutama is as hot as Tokyo, if not hotter during the summer.
5. Ozegahara
If you have the leisure to go out further, one hiking course that came up over and over in all my searches for good places was Ozegahara, located in Oze National Park. Since it's actually in Fukushima Prefecture, you may be taking a shinkansen or a highway bus to get there, so an overnight stay will help you make the most of your trip. Check out Fukushima Prefecture's beautiful online hiking and trekking guide to see which course suits you!
Say Goodbye to the 2020 Tokyo Olympics
This is only scratching the surface of the surface (yes, you read that right!), but hopefully this mini guide gives you some inspiration for your Mountain Day excursion. Be sure to stay hydrated and stay in the shade to avoid getting heat stroke, and if you would rather save enjoying the mountains for a cooler season, remember that Mountain Day does coincide with the closing ceremony of the Olympics. The highly-anticipated and much-debated Games constituted a significant chapter in the history of Japan, so you won't want to miss it coming to a close!
Note: Another holiday that was moved in consideration of the Olympics was Health and Sports Day (read more about this holiday here). Normally, it falls on October 11, but this year it was moved to July 23. Make sure you mark October 11 as a regular weekday on your calendar.
Related Articles