This article is intended to provide English-speaking foreigners Tokyo Transportation Tips. Hopefully, you all can survive the daunting task of navigating Tokyo's intimidating transportation system.
Upon descent from that 10hr plus airplane ride into Tokyo Haneda or Narita International airport, two things will cross your mind immediately. The vast immensity of the city and how in the world am I going to get from the airport to my accommodation??!!
My credibility on the subject is through trial and error. I am currently starting my second week interning abroad in Tokyo, Japan.
This article is from my experiences traveling from Bunkyo to Shibuya in order to get from my share house to work five days a week. I do not speak Japanese and I am from the United States of America.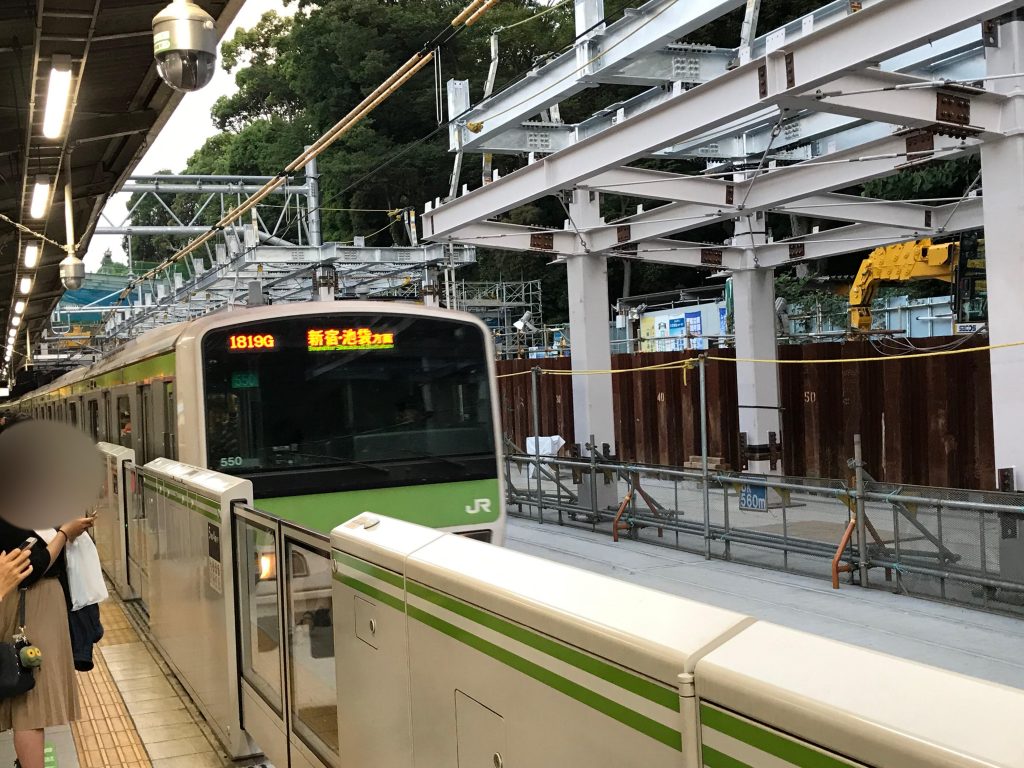 Take a Deep Breath…
Although your first few attempts on the Tokyo transit system may leave you on a crammed car surging into the complete opposite direction, practice will eventually make perfect. It is reassuring to note that the officials at the train stations often speak just enough English to help you get from point A to point B. In addition, every train car recites the next stop in Japanese first than English after the doors have closed. The automated signs above the doors also repeat the next station in clear block letters through a cycle of Japanese and English writing. This will enable one to determine if they are on the correct train.
If you find yourself going the wrong way, DO NOT PANIC. Simply get off the train at the next stop and find a map showcasing where you are and what stations are served by each transit line. Trains typically operate every 3-5 minutes so there is no rush to make it to a certain line.
Although this may sound complicated at first, one will find the transportation system in Tokyo to be very efficient and eventually become accustomed to the fluidity and culture of the Tokyo metro system by the end of their stay.
If you find yourself going the wrong way, DO NOT PANIC. Simply get off the train at the next stop. Find a map showcasing where you are and what stations are served by each transit line
Useful Tips
Be sure to have Google Maps
Or some form of a transportation application downloaded on your phone. I used the basic application that comes with the iPhone and found it to be EXTREMELY useful.
Also, be sure to click TRANSIT rather than "drive," "walk," or "ride" after typing the desired destination into your phone. Simply plug in the location or station you wish to arrive at and Google Maps will take care of the rest! This includes a color-coordinated rail system that places the corresponding names of stations, lines and places to transfer to separate trains. Whenever the map shows a different color, you need to get off whichever train you are on at that station and change lines to the corresponding route.
Figure 1: The application I used in Tokyo.


Figure 2: A sample route on the app.
Writing down station name
One method I found to be very useful on my commute to work was writing down the stations I needed to get off at and the color of the lines that I needed to transfer to. This helped me gain my bearings of the city and eventually not need to use a map application while traveling to and from work.
PASMO or SUICA as your life savor
Be sure to purchase a PASMO pass (or a SUICA pass, it's the same!). These are plastic cards with a picture of a train and bus on the front side. These will enable you to travel on any Tokyo rail system as long as you have sufficient funds.
Simply place the card in your wallet and swipe your wallet on the scanner. Keeping the card in your wallet will make it easier than taking it out and scanning it while commuting.
Make sure a debit, hotel or credit card is not blocking the PASMO in your wallet or else the card might not scan.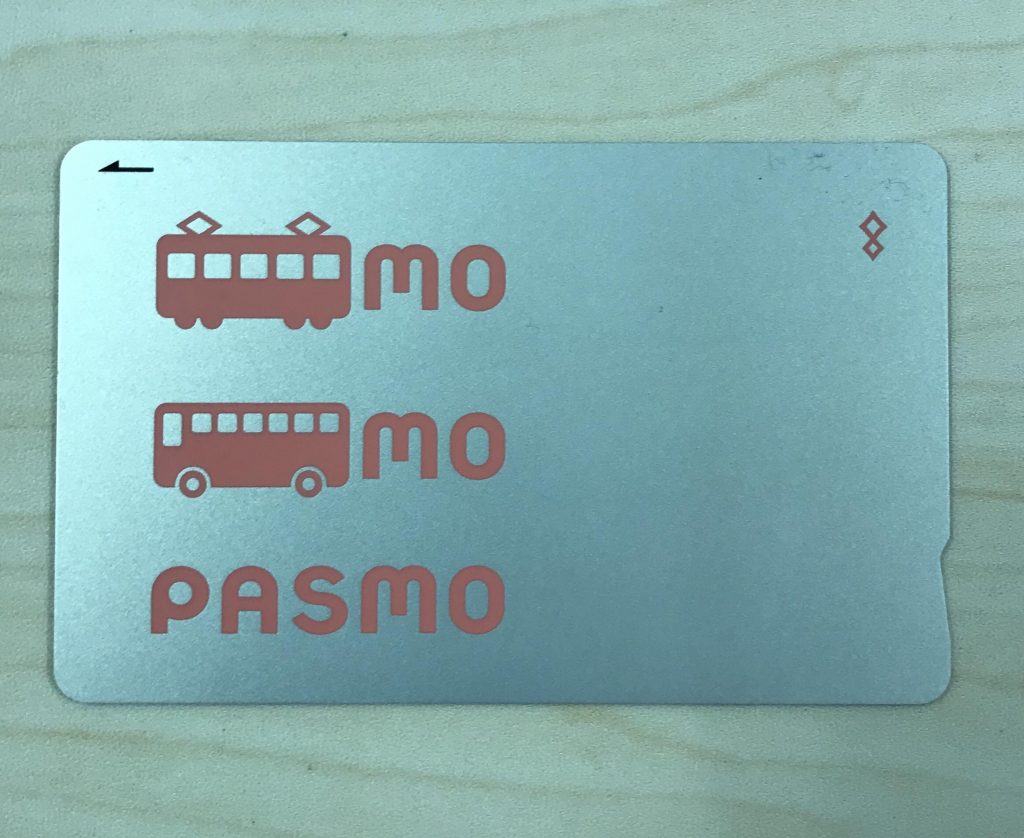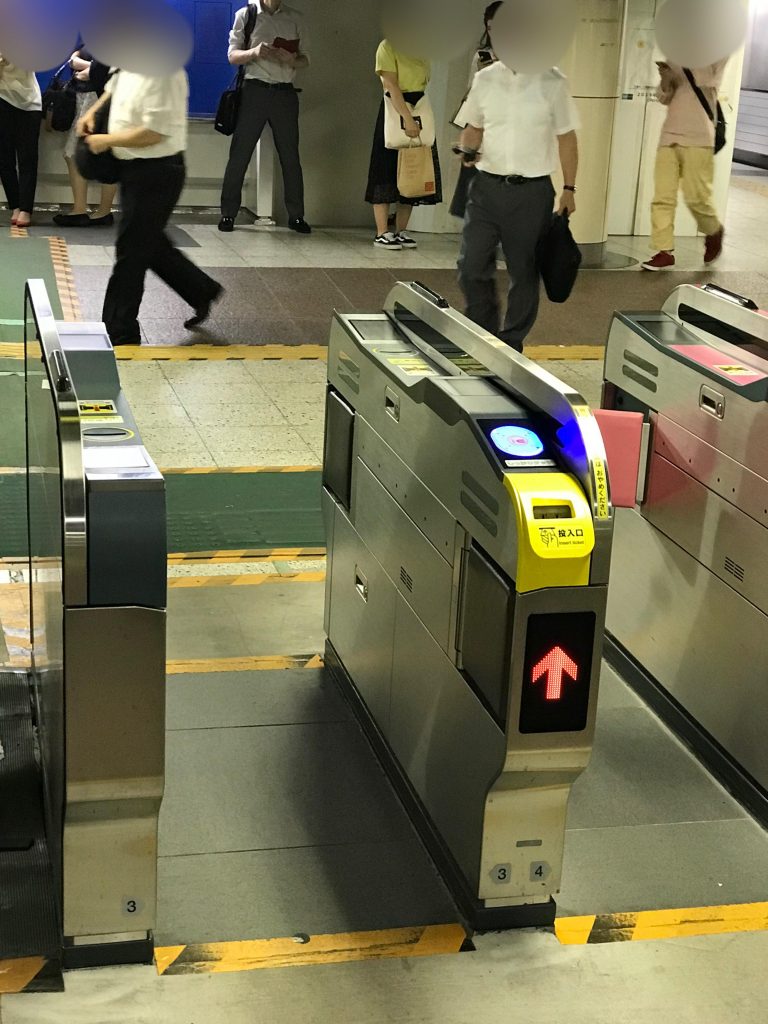 Easily charge your PASMO
The process is very easy to put more money on your PASMO card. Simply walk towards the scanning area and find a machine that looks similar to an ATM. Select English as your language and place your PASMO in the card slot. Then insert JPY (Japanese Yen) into the right-hand side. You can add as much as 10,000 JPY into the machine. This is roughly $92 USD (US Dollar).
If you plan on traveling the metro system often, I would recommend purchasing increments of 5,000 JPY on your card. After the transaction is completed, take your card out and you're on your way!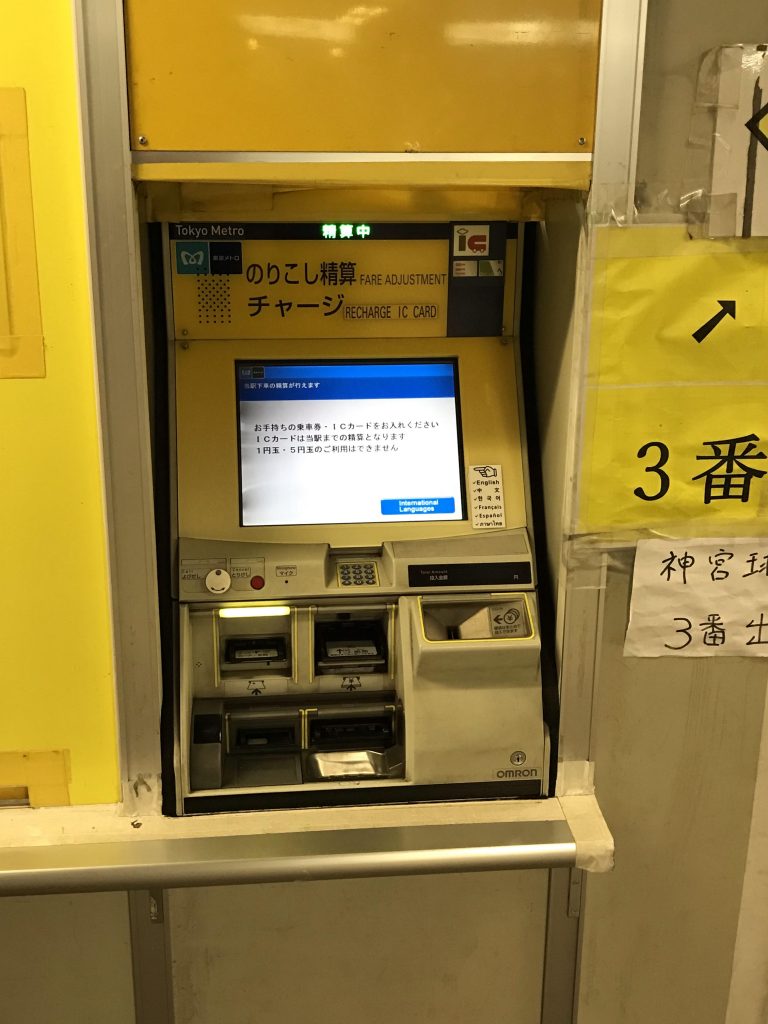 Watch out for "WOMEN ONLY" cars
Tokyo has "WOMEN ONLY" cars. Be sure not to get onto one of these as a male during working hours on weekdays. The directions on when not to board these cars as a male are also in English.
*Shhhh Keep it down!
Lastly, try to refrain from communicating with others on the train. If you must do so keep your voices down and try not to answer your phone while onboard.
Takeaways
Remember, at the end of the day this transportation system is supposed to make your life easier not more complicated. If circumstances start spiraling and you find yourself continuously boarding the wrong lines, picture yourself at your destination and know deep down you will arrive safely soon.
Keep in mind that not everyone nails it on the first try and do not stress about your first day navigating the Tokyo transit system, it is truly not something that needs a lot of your attention. Take each trip with a grain of salt and focus on improvement rather than perfection. Again these are just some pointers that I had after my first week commuting to and from work. You may find an entirely different method that works better for you.
I hope the information above helps ease your mind. You are going to do great!
Take each trip with a grain of salt and focus on improvement rather than perfection.
Thank you for reading this week's blog!
If you want to be our blogger and share your Japan life, send us an email to [email protected]
If you are having trouble finding a place in Tokyo, please feel free to contact us and have a look at our properties at tokyoroomfinder.com. We will connect you with your desired house at no cost!