Last week we have discovered how Doni came to Japan as a foreign student, and you must be wondering, what about Moving to Japan with a Job? Well luckily, for this week we have Justin who will share with us how he finds his job, gets his Working Visa and most importantly, his experience living in Share House. If you are wondering if you should move to Japan to work, this is definitely for you!
Obtaining a visa and finding housing in Japan can be fairly straightforward even with Japan's bureaucratic hurdles.
With that being said, my arrival and on-boarding into my company were far from the norm. I'd booked my flight from the US to Osaka 6 months in advance but only began applying for work at the tail-end of that time.
My initial thinking was that I could find work once I was on the ground in Osaka, however, after the number of raised eyebrows I received from others whom I'd mentioned this plan too, I changed my mind. So—at the last minute—I found work in…Yokohama (about 500km / 300miles away from Osaka). What follows is an account of my experience moving to Japan, finding work and housing.
Employment
I imagine you're likely familiar with English teaching in Japan. It's an easy industry to get into and a difficult one to get out of. To get in, I used Gaijinpot which has an easy interface to navigate: upload your resume, cover letter and start applying.
A caveat to bear in mind is that you'll need a self-portrait—stoic-faced or otherwise but professional looking—to include with your applications for work in Japan. I submitted my resume to a handful of English-Language schools, got rejected, got interviewed and eventually I was offered a position.
Interviewing
Eikaiwas are conversation-learning schools with a rep for high-turnover rates, want of educational acumen and—most importantly—for being an entry point into, not just moving to Japan, but even long term living in Japan. (I won't mention my company by name but with a bit of research you'll get the idea.) Regardless, all the mediocre Glassdoor reviews in the world weren't going to stop me from taking a Skype interview seriously. I tweezed an unruly hair or two and, donning nothing but an ironed dress shirt, took my bare-skinned seat in front of my laptop.
The process with the company that hired me, as with many companies hiring from abroad, consisted of two Skype interviews, the first of which included the default interview questions you'd expect: "Why Japan?" "What do you think makes a good teacher?" etc. I was also asked questions like "How would you explain the difference between borrow and lend?" (be concise.)
The harrowing climax of the interview came with a role-play during which I played the part of the English teacher and the attractive blonde interviewing me the Japanese English student; I don't think I'll ever forget that woman affecting a Japanese accent as part of an interview—triggered. But all had gone well enough during the initial interview, I was invited for a second.
The second was more relaxing and centered around improvements that could be made based on the role-play (be concise), information regarding scheduling, and any questions I had about the company in general.
Share Housing
In order to get a visa, you'll have to pick a permanent residence and, for me, knowing that I'd sink into despondency living alone, I looked into share housing.
I limited my house search to three things: does it have a gym, is the commute to work cheap and is rent affordable; I lucked out and found a spot with a company called Oakhouse that managed to have most of these. And since I needed proof of a permanent residence quick, I opted to not take a tour of the house before moving in and judged the book by its cover—it worked out.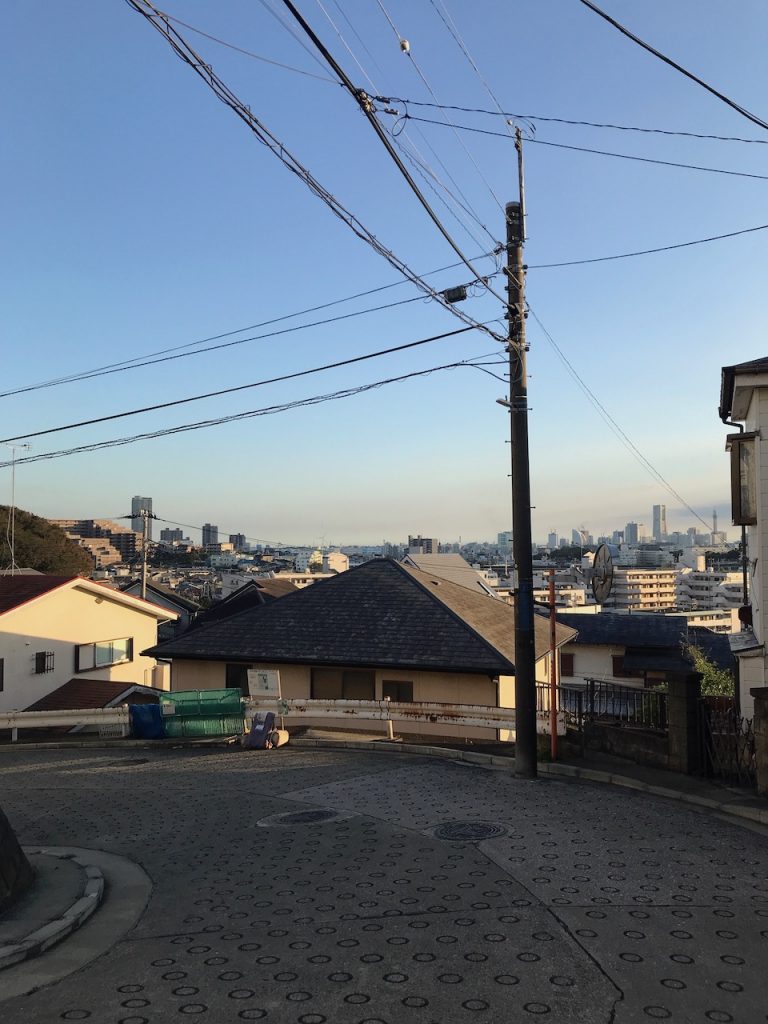 Over the course of the year I've been living in my share house I've come to realize that there's no limit to the number of times I'll find myself saying "hello" to someone I've said "hi" to countless times prior, but living in a share house has done for me what I'd hoped it would: friends. However, it can be a bit much living with so many people as some houses can accommodate 100+ people—mine maxes out at around 80. But with that being said, I've yet to meet half of the folks I live with; though I can respect a bedroom hermitage. Also, being a musician, playing guitar was a concern; however, many houses include either a movie theatre or a space meant for playing music.
Share housing is a great option for those looking to avoid conventional apartment fees and start-up procedures (key money, furnishings, internet installation, individual utility fees, etc.) while also being intimately surrounded with opportunities to meet new people.
Pro tip for musicians: If you can, work evenings so you can play during the day when everyone else is out.
Visa
Once I had a permanent address to register things went a bit more smoothly. For all my mismanagement, my company was great in making an unconventional arrival tolerable. They prepared my visa sponsorship application and held my hand throughout the application process. To get things rolling they required proof of my education (copy of diploma and transcript), detailed work history and a letter that was to be submitted to Japanese Immigration explaining my desire to live and work in Japan.
As I'd mentioned, the crux of my Moving to Japan was that I'd booked my flight before finding work and it just so happened that my initial destination—Kansai—did not match my employer's—Kanto. They'd told me that the date of my arrival in Japan would conflict with Japan's policies on visa processing. So it was only after I arrived in Japan that my company could begin to process the necessary paperwork for my visa sponsorship. So, having already paid for a month's rent in Osaka, I ended up making a special trip out to Tokyo to visit the company's headquarters, collect the visa application they'd prepared and then deliver it to Yokohama's Immigration office.
Fortunately, I received my residence card during that initial visit which surprised my recruiter as it usually takes weeks to receive this. A month later—and having made that special trip from Osaka to Tokyo and back—I had a work visa for up to a year, a permanent residence and a start date for initial training.
So I booked yet another night bus and moved to Yokohama.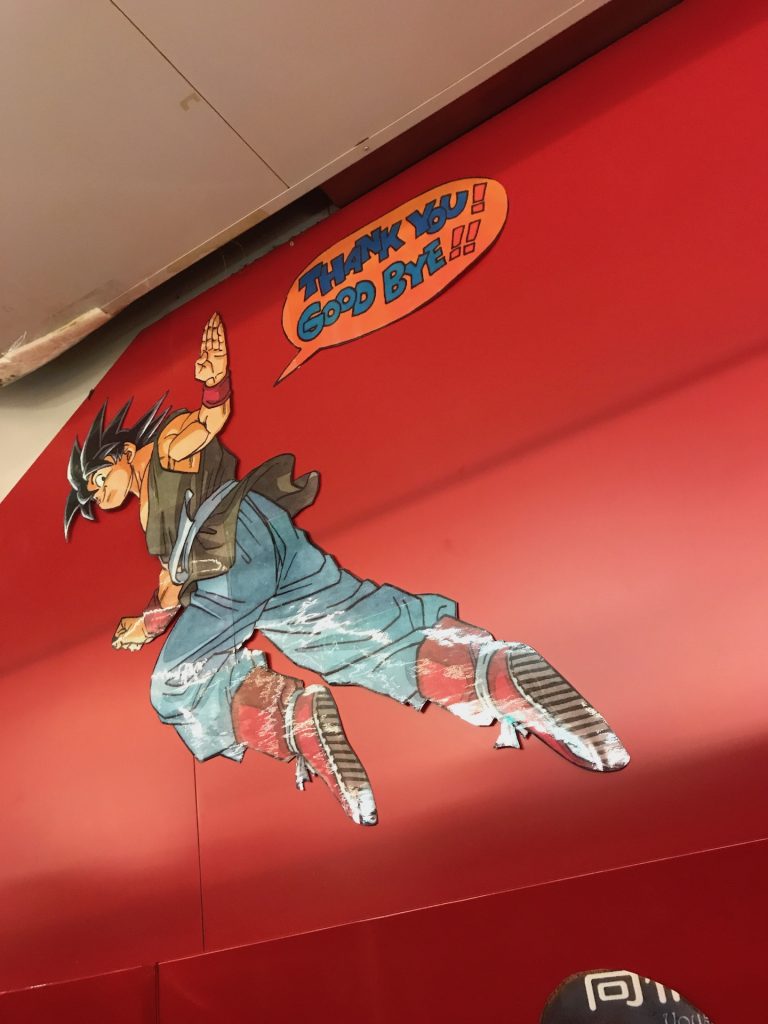 Thank you for reading this week's blog about Moving Japan under Working Visa!
If you want to be our blogger and share your Japan life, send us an email to [email protected]
If you are having trouble finding a place in Tokyo, please feel free to contact us and have a look at our properties at tokyoroomfinder.com. We will connect you with your desired house at no cost!