Are you interested in coming to Japan as a student? For this week's blog, we have Doni, a foreign student from the Philippines who are studying in Japan. Let's see what she has to say. We hope that this article will inspire you to go to Japan as a foreign student as well!
For most people living in the Philippines, going to the United States or the United Kingdom or Canada has always been a dream. A ticket for greater opportunities, for a better future. As for me, ever since I was a kid, I have always wanted to just go to Japan and immerse myself from the culture. We have different goals or dreams that we want to achieve, and this is my journey of getting outside the box and experience something different from what I usually do.
Being a Foreign student in Japan for 2 years and working at the same time, made me realize how a foreign student must have the heart to pursue whatever you desire to achieve, but for you to be on a place where you wanted to be, it is a must to know what necessary things you need to consider and take the step to make it happen.
The Initial Process
2014, I have decided to go to Japan to be with my family and to further learn the Japanese language. I have so many questions in mind but with the help of my family, we were able to gather all of the things needed for my application.
What are the documents needed?
What are the pre-requisites?
What do you plan on doing or pursuing when you get to the country?
Those are the things we had to address initially. First, you have to have a basic knowledge of the language. Japan is a country where people value their culture especially their language. While the country is adapting to changes to become more globalized, it is a known fact for foreigners that communication can be a struggle if you do not have the basic knowledge of the Japanese language. Before becoming a foreign student in Japan, we have to ask ourselves; What is my purpose? Which school should I go to? For how long? What do I want to accomplish? How much it will cost me and when should I go to study?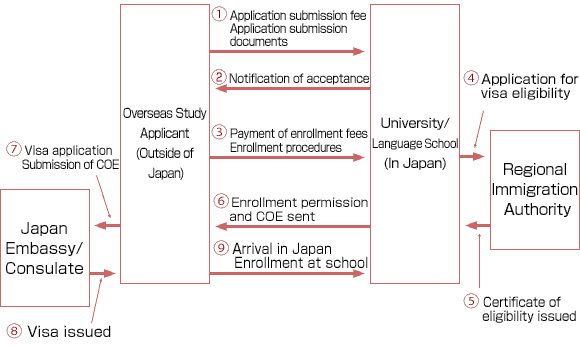 With the help of my family and Google, we were able to find information on how to apply for my student visa. The government requires a foreign student to at least have twelve years of formal studies, be at least eighteen years of age and a Japanese language proficiency level of at least N3 or N4. Other qualifications might be asked for a student to provide to be admitted to a school. The process of submitting should be done through the school you have decided to study, it can be a University, Technical College or a Japanese language school. Once you have decided what school fits you, it would be best to coordinate them. Please bear in mind that the process may take 3-6 months, depending on the completeness of the documents you have submitted.
Getting your CoE and Student visa
At this point, we have already accomplished providing the documents needed for the application. The school will then process and submit it to the Immigration. The immigration will assess and approve your application and will issue a CoE (Certificate of Eligibility).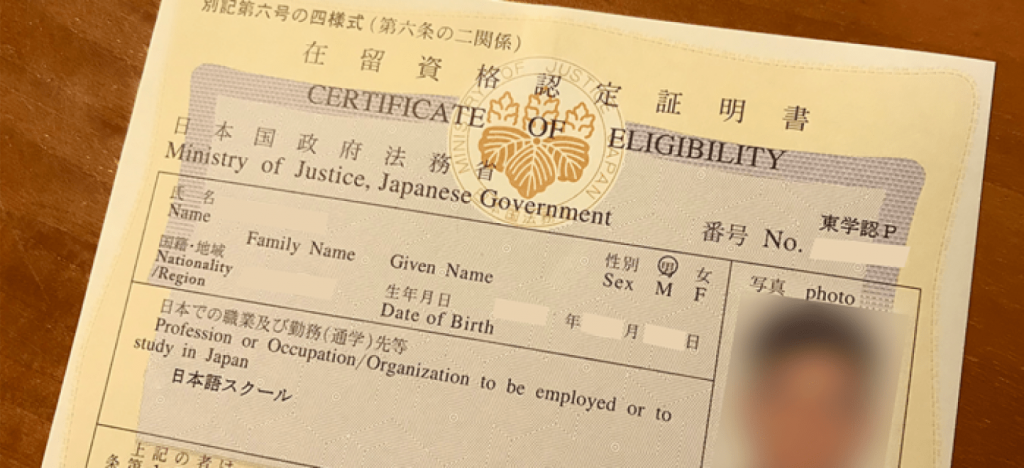 I was notified by my school about it and my sister decided to go and receive it personally. I was advised to go to Japan embassy in my country with my passport, picture, and a duly filled out visa application form. In my case, I had to submit my CoE through the affiliated travel company of Japan embassy in the Philippines as they do not accommodate personal submission of application.
Normally, the CoE will be provided by the immigration in Japan at least a month before your scheduled first day of class in your chosen school. I am sure it will give you enough time to prepare all your things before traveling.
However, if the documents you initially submitted are incomplete, there will be a possibility of the CoE to be issued late or may be provided a week before your scheduled class. We must try our best to avoid this kind of situation in order not to feel the time pressure on our end. The application process may take 3-5 days before your student visa is issued.
Depending on the duration you have planned and specified on your application to study, a student visa can be 3 months, 6 months, 1 year, 1 year and 3 months or 2 years. Once you got your passport with your visa, it is time for you to pack your things and start your journey as a foreign student in Japan.
All set. Are you ready for Japan?
You are on the plane, alone going to Japan. You might feel a little nervous and excited at the same time but having this feeling is understandable. I was lucky enough to go on this journey to study in Tokyo where my family resides so I am pretty much at ease with everything but, of course, it's not the same for others. Once you arrived at the airport and go through the normal airport protocols, the immigration officer will be providing you your residence card. A proof that you are now on beginning your life as a student. We have to remember, as a foreign student in Japan, we have to be aware of the cultural differences that we have with the country. We have to be flexible enough to adapt to what they value as people by abiding by the law and respecting each and everyone's beliefs.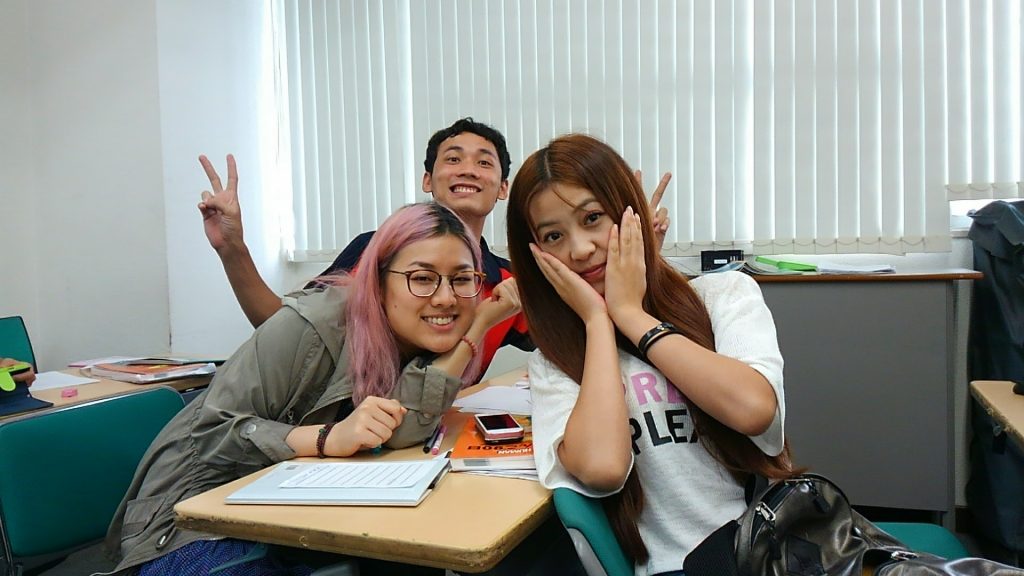 As a foreign student, you might be culturally shocked at first but my only advice is for you to be keen on learning the culture and be more aware of the people around you. As a foreign student, you will be meeting a lot of people with different backgrounds, races, ethnicity and most of them would have the same situation as yours as a foreigner living in Japan. It's a good opportunity to build friendships with the people you will be meeting along the way.
I remember the first time I visited my school, I was nervous. Being the only Filipino in school, I was worried about what will happen to me. Eventually, I made friends from different countries and it was one best experience I have in my life as a student in Japan.
Studying, Working & Having Fun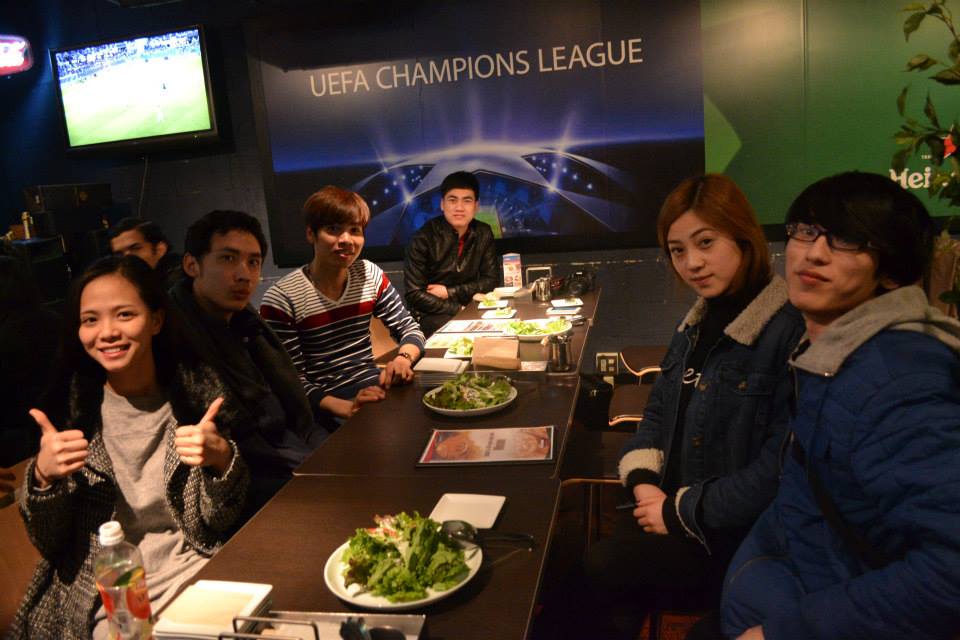 Joggling through studying in a Japanese school or university, working and having fun at the same time can be very difficult. Being too focused or serious in studying is a good and bad thing I guess. Finding a way to enjoy your life as a foreign student in Japan would be the best for a foreigner to do.
Honestly, I have seen lots of my friends going to work before or after class and that made me had the urge to do the same. I asked my teachers, classmates and even my family where I could do part-time work. Looking back, I was not aware of the legalities so my teachers and my family took the time to explain what I should do to work under the mandated law of Japan.
A 'foreign student', as they say, is not allowed to work in any given condition however the government allows a foreign student to engage in such as long as it is not interfering with the studies. A student can work in a convenience store, restaurant, business hotels and many more. However, there are restrictions as well such as that the student must not work in an adult related industry such as bars or love hotels as it can be a cause of exploitation.
When I decided to work as a part-time worker in an office, I had to inform my teacher and was advised to submit my request letter to the Ministry of Justice. In most cases, schools will be able to assist you in finding a part-time job and securing a work permit so I would strongly suggest for foreign students to always coordinate with your teachers and school administrators. A student will be allowed to work for 28 hours a week and should be strictly followed. Working beyond 28 hours is punishable by law and it can cause problems with the authorities. We also have to take into consideration that working will require you to speak Japanese or understand the language so I would also suggest you at least study for 3 months, be comfortable with the language first and try to apply for work after.
Studying and working is not a walk in the park so as a student, you also have to learn how to have fun. With your free time from school and work, you can go sightseeing, spend time with your new-found friends and or even participate in school activities. From time to time, the school arranges activities like sports festival, tea ceremony or going to temples or places outside Tokyo to experience the different cultures of the country. Through studying, working and having fun, it will give you enough opportunity to practice your Japanese language ability and reach your full potential.
My Overall Experience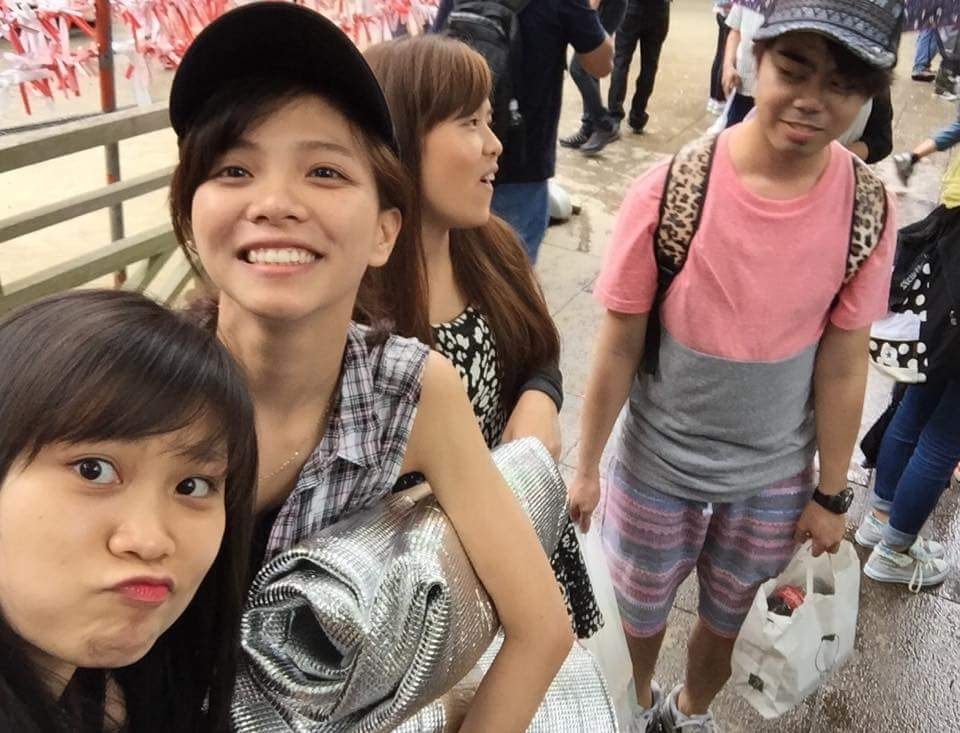 Just like the rest of the foreign students in Japan, there are lots of struggles, hardships, good and bad experiences one can encounter. Even if I am someone who has a family I can rely on here in Tokyo, I was never exempted from these kinds of things.
When I decided to go to Japan five years ago, my only goal was to ace the Japanese language and be with my family, to immerse myself in the culture as well but seeing lots of different foreign students from my school with different aspirations and beliefs made me realize how important it is to be who you are, believe in what you can do and strive hard to attain your goals. The process of submitting documents, fulfilling whatever it is necessary to get a student visa was never easy. Constantly coordinating with the school to make sure everything will be processed according to plan can be stressful as well. It was never easy to study and work at the same time while maintaining good grades in school.
Adjusting to a new environment, be part of the community or even work for a Japanese company is also not an easy task but one thing is for sure, it was a good decision. I was able to learn and immerse myself from everything. It made me become a very culturally sensitive person, respecting the norms of the country and be a truthfully law-abiding person. There will be ups and downs along the way but always keep in mind to enjoy the pressure and have the confidence to do whatever you can to survive in a foreign land. Studying and learning the language opened up opportunities for me to know myself more and to push myself to do better; whether it is in school or work. This experience honed me to become a better version of myself and to be adaptive to changes.
Lastly, while we are considered as foreigners studying and living in Japan, it will not always be enough reason for us to be complacent at school or work. There is a saying goes "When in Rome, do as the Romans do," this also applies in Japan, we have to do what the Japanese do and with that, we have to be respectful, kind, hardworking and punctual. As one becomes accustomed to the Japanese culture, one would realize how cool it is to experience and be part of this great country. So to the future foreign students in Japan, Do your best and enjoy the experience!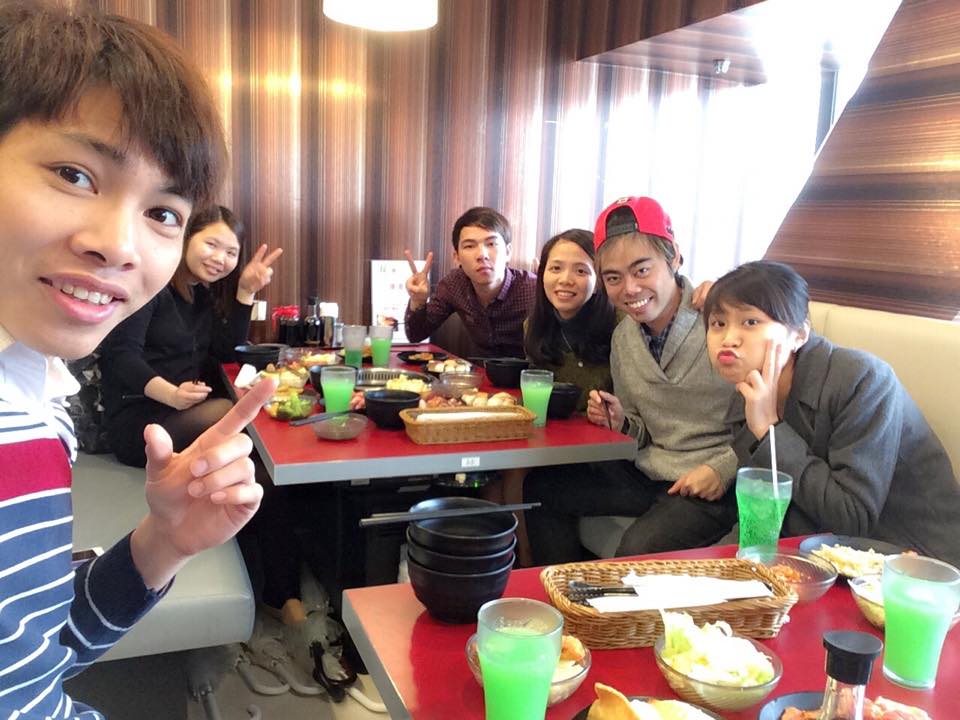 Thank you for reading this week's blog!
If you want to be our blogger and share your Japan life, send us an email to [email protected]
If you are having trouble finding a place in Tokyo, please feel free to contact us and have a look at our properties at tokyoroomfinder.com. We will connect you with your desired house at no cost!