Introduction
Experience the hustle and bustle, the center of entertainment of Tokyo by living in Shinjuku!
Shinjuku is a main axis point of Tokyo, the station (Shinjuku Station) is one of the busiest in the world servicing over 2 million passengers a day.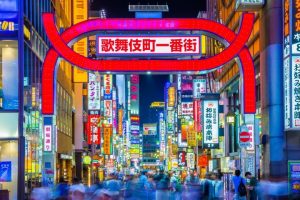 Shinjuku is split into 2 distinct main areas. The West side is a major business district with tall skyscrapers and many hotels. The East side (Kabukicho) which is more of a entertainment district, a lot calmer at daytime.
Shinjuku Station is served by about a dozen railway and subway lines, including the JR Yamanote Line. Shinjuku is also one of Tokyo's major stops for long-distance highway buses. A large bus terminal, named Busta Shinjuku, is conveniently located on top of the railway station. 
Living in Shinjuku
Living around Shinjuku can be very convenient there is plenty of nightlife, a huge selection of good department stores and the major train station.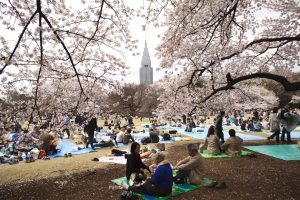 Shinjuku is especially a perfect place for foreigners to live in. Indeed, there are many services provided in English, Mandarin, Korean, in restarants or in tourist centers. Not to mention, a lot of the ATMs here are international one so you can conveniently withdraw money with your foreign bankcards.
Main points of interest
Hanazono Shrine – Shinjuku's Beautifully Traditional Side
Golden Gai – The Tiny Wonderland of Pubs and Bars
The Lion Statue – Shinjuku Station's Cat Version of Hachiko
Sanagi Shinjuku – The Area's Most Colorful Event Space
Mode Gakuen Cocoon Tower – Shinjuku's Weirdest Landmark?
Kabukicho – The Famously Infamous Night Life Paradise
The Shinjuku TOHO Building – Say Hello to Godzilla!
Toyama Park – Shinjuku's Little Oasis of Calm and Respite
Shin-Okubo – Korean & Chinese foods with abundant of Korean groceries and K-pop merchandise
Transportation
Shinjuku Station (Yamanote Line, Chuo Line, Sobu Line, Saikyo Line, Marunouchi Line, Toei Line, Narita Express)
Links