Introduction
Setagaya is the heart of the most trendiest cafes, shops, and places to explore. As the largest populated ward in Tokyo, Setagay has many residential neighborhoods in its five districts.
The most popular districts are Kitazawa and Tamagawa as it has commercial and entertainment spots.
Shimokitazawa
Shimokitazawa is a well known neighborhood for its trendy and independent fashion boutiques, cafes, bars, and live music venues. Its fashion scenes are almost comparable to that of Harajuku. The neighborhood is center for stage theater and live music. Many vintage and secondhand shops can be found here.
Futako-Tamagawa
Futako-Tamagawa is another major commercial neighborhood around the same-name station in Tamagawa district. You can get your shopping done at the first Japan suburban shopping centre, Tamagawa Takashimaya.
Boroichi market
The Boroichi market is one of the oldest flea market in Japan, dating back to over 400 years. The market is usually held in December and January.
Todoroki Valley 
Todoroki Valley is beautiful greenery trail surrounded by trees and stream of water, which eventually leads to Todoroki Fudo temple. It's a wonderful resting place to get away from the city life for a few minutes. 
Komazawa Olympic Park
If you are look for sport facilities, you can use them at the Komazawa Olympic Park. Occasionally you can find small flea markets to find hidden treasures and souvenirs.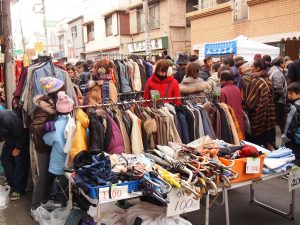 Living in Setagaya
Setagaya overall is a nice place to live. If you are into Tokyo nightlife, it is conveniently very close to stations such as Shibuya and Shinjuku.
Living near Sangenjaya station is less than ten minutes away from the heart of Shibuya.
Living near Shimokitazawa is a good option as well. Housing costs in Setagaya are average, since most residential areas are suburban and relative wealthy.
Transportation
You can find railway lines from Keio, Odakyu, and Tokyu Corporation. Tokyu serves five railway lines. During rush hours, the Denentoshi line can be quiet packed, but it goes through Tokyo and Kanagawa. The only Odakyu line, Odawara, can be found at many stations, including Shimokitazawa Station. Additionally there are the Keio and Keio Inokashira Lines. The two major stations are Shimokitazawa and Futako-Tamagawa stations.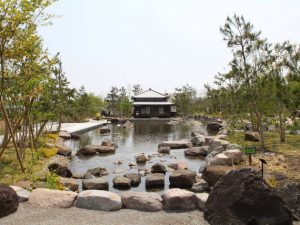 Points of Interest
Boroichi Market

Carrot Tower

Futako Tamagawa Rise

Futakotamagawa Park

Gotokuji Temple

Hanegi Park

Kinuta Park

Komazawa Park

Kuhonbutsu Joshin-ji Temple

Setagaya Art Museum

Setagaya Park

Todoroki Valley

Shimokitazawa

Shoin Shrine

Studio EVE

Todoroki Valley

Tokyu Setagaya Line
Links