Introduction
Located in the north of Tokyo is Itabashi ward. Although it may not be filled with tourist attractions, the residential neighborhood is very well kept.
Not to mention, the district is home to four universities, including Tokyo Kasei, Teikyo, Daito Bunka, and Nihon University. You can find the cheapest items at the A-Colle Discount Supermarket. Whether you are at the Johoku Chuo Park or visiting the Akatsuka Botanical Gardens, you can find plenty of green spaces and fun around this ward.
Maenohara Onsen Sayano Yudokoro
If you're looking to go to a hot spring, luckily the Maenohara Onsen Sayano Yudokoro is nearby so you don't have to travel far. Without a doubt, this onsen resort is one of the best onsens found in Tokyo.
Itabashi Firework
In the summer, the Itabashi Fireworks are a must-see for local residents and travelers. With over 12,000 fireworks, the festival is known for firing one of the biggest unique fireworks in Tokyo.
In addition, another feature of Itabashi is a giant statue of Buddha seen at Jorenji temple.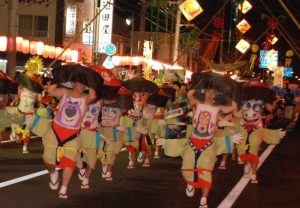 Living in Itabashi
Most residential areas here are calm and relaxed. Usually, like many stations in Tokyo, you can find many housings and shopping centers near the major stations of Itabashi.
The Akatsaku area is also a good choice to live since it has many close amenities and opportunities to explore.
Transportation
You can find yourself using the JR East Saikyo Line, Toei Mita Line, Tokyo Metro Yurakucho or Fukutoshin Lines, or the Tobu Tojo Line.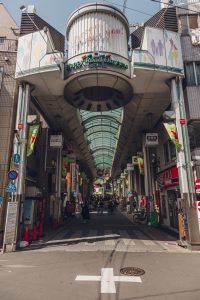 Points of Interest
A-Colle Discount Supermarket

Akatsuka Botanical Gardens

Dagashiya Game Museum

Happy Road Oyama Shotengai

Itabashi Botanical Gardens

Jōhoku-Chūō Park

Jorenji Temple

Maenohara Onsen Sayano Yudokoro

Nakaita Heso Matsuri

Nakasendo Itabashi Bridge

Shakuji River Green Road
Links