Introduction
If you like to experience the cultural side of Tokyo, living in Arakawa is your best option!
Arakawa, which means 'raging river' is located north of Tokyo. Although the district does not hold many attractions as its neighboring ward, its attractions remains in its nostalgic traditional neighborhoods and parks.
The ward is also home to many monjayaki restaurants, even those as old as 60 years old.
Toden Arakawa Line
Take a ride in one of the oldest streetcar line, the Toden Arakawa Line. While on the line, you can stop at Minowabashi Station and visit old Japanese landscape and town. If you stop by Arakawa-shakomae Station, you can visit and get on the old rail car models that are on display.  There are many parks as well such as Arakawa Nature Park and Shiori Park.
Sumida River
Along the Shiori Park is the Sumida River and in the springtime, you can view beautiful cherry blossom trees.
Jokanji Temple & Susano Shrine
Less known shrines and temples include Jokanji Temple and Susano Shrine.
Arakawa Yuen Theme Park
If you want to visit a theme park but not go out from central Tokyo, you can visit Arakawa Yuen theme park.
Joyful Minowa
Souvenir shopping can be done down the shopping street of Joyful Minowa.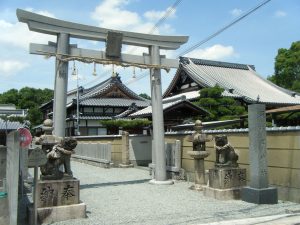 Living in Arakawa
A lot more older generations can be found living in the neighborhood than a younger crowd. However, this ward is a good place to live for low cost options. Although it's not as close to the popular tourist area such as Shinjuku and Shibuya, it has close access to central Tokyo. It's the perfect ward to live in for a more calm and modest life with little commute to major shopping areas.
Transportation
The Nippori Station is the main station as it serves five rail lines; include JR Yamanote Line, JR Keihin Tohoko Line, JR Joban Line, Toei Nippori Toneri Liner, Tokyo Metro Chiyoda Line, and the Keisei Main Line. If you want to feel the nostalgic of old Japanese transportation, ride the oldest running streetcar Tokyo Sakura Tram.
Points of Interest
Arakawa Nature Park

Joyful Minowa

Arakawa Shizen Park

Arakawa Yuen

Arakawa-shakomae Station

Jokanji Temple

Joko-ji Temple

Joyful Minowa Shopping Street

Minowabashi Station

Shioiri Park

Susano Shrine

Toden Arakawa Line
Links