10 years ago when I first came to Japan as a University student I was very lucky to live with an incredible host family. I spent 4 months with them in a sleepy little suburb in Ota-ku getting to know more about Japanese culture, language, even enjoying a trip to Tokyo Disney with the kids. Then the semester was over and it was time to get back to the real world.
My school helped transfer students out the first semester but then it was time to find my own place, with basically no assistance or countless listings on websites. Times have changed and while finding apartments in Japan has gone more digital, for those with limited Japanese the process can still be difficult. Even more so as a woman who will probably be coming to market with different concerns and desires in their future home. I've lived in multiple places around the Tokyo area for roughly 6 years. As a former renter and current landlord, I'd like to offer my advice to all my fellow ladies searching for a place to live in Japan, whether you plan to stay for a year or a decade.
Whether or not you will be choosing to live alone, in a guest house, or with roommates, there are a few things you should always look at when considering a place to live.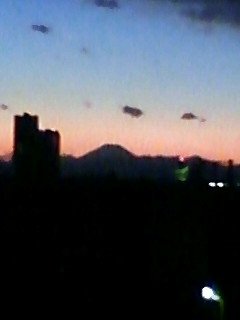 Safety: the first point to check while searching housing
While Japan is often touted as one of the safest countries to live in, it isn't crime-free. There are still issues like theft or harassment that should be considered when looking for a place to live. A great rule of thumb is to come back at night to a place you are interested in. Not only can you check the general safety of the area at night, but also see if there are any loud bars, extremely bright lights (I once lived directly across from a large supermarket's neon sign that stayed on until 1 am, do not recommend it) or other concerns that might not be as apparent during the day time. I've lived at very large stations like Ikebukuro and Yokohama and felt safe because the specific areas were good. Living near a school or police station (there are small ones all over the place) can help with that. I've also lived in more residential areas and for those, it is useful to make sure that the walk home will be well lit. Other concerns are just like any other country, such as making sure your key is changed before moving in and knowing who you will be renting with.
Furnishing –  Another big one to think about before renting a place
If you are thinking about living in Japan short term, in general a furnished or semi-furnished place is probably better. Buying a bunch of furniture, even second-hand, and later having to get rid of it can be time-consuming as well as difficult. As a serial mover I have done this many times and it never gets easier. However, I also think that women, in general, are pickier about what they surround themselves with. Before we got married my husband lived in a super convenient, super ugly furnished apartment that would have driven me out within a month (he stuck in out for 5 years somehow). At the time we met I was in a semi-furnished apartment out in the sticks in Nerima that was probably twice as big, had an actual kitchen, and my own stuff. I didn't have to worry about a fridge, table, chairs, cutlery, etc. but I could chose if I wanted a bed or a futon, how large it would be, what sheets I would use, etc. I think women just like having a bit more personality in their place, but this is just my opinion of course.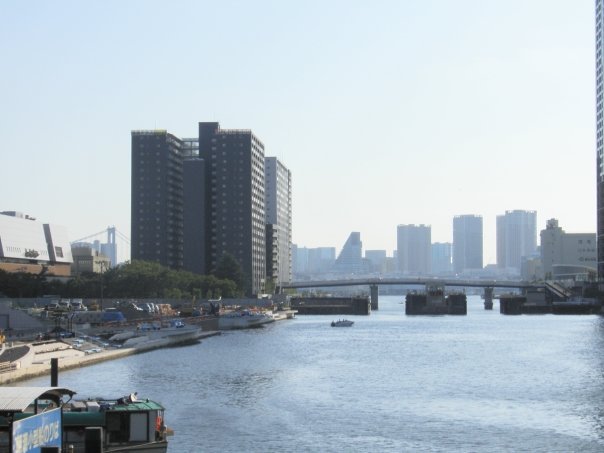 Ladies Only Accommodations
An option that men don't really get to consider is whether they want to live in a single-gender building. These can be either apartments or guest houses, and it's something that you might want to give some thought to. Women only building are popular with Japanese women themselves as a good compromise for some families in a country where plenty of adult children live with their parents until they get married themselves. Women only apartment/guest houses often focus more on location and decor, so you can trust that the area should be safe and the building will generally have a focus on clean, comfortable living. However, these places each have their own set of rules with some allowing no overnight guests, others prohibiting men entering the building entirely. If you are a heterosexual female, this could put a damper on your dating life, especially as most will have single beds.
Selecting the area that fits you
I was pretty surprised when researching this article on how little information in English is available about the best areas to live in Tokyo as a woman there is. I turned to Japanese sources (as well as my own experience) where information is much more plentiful. As expected most of the areas were located on the western side of Tokyo with places like Naka Meguro, Yoyogi, and Shinjuku being among the most popular. Naka Meguro is on the pricey side, but it's an adorable neighborhood in the relatively quiet Meguro ward. The main draw here is cute cafes, boutique shops, and Instagram worthy street corners. Yoyogi is slightly north of Naka Meguro in Shibuya ward. It's close to Harajuku, there's one of the largest parks in Tokyo right there, and it has 3 great train lines at the main station. Shinjuku, the busiest station in the world, is not my favorite place, but it does have a lot to offer. Shinjuku station seems to be connected to practically everywhere, you can find a store, restaurant, or bar for whatever you are in the mood for.
Personally I loved living in Ikebukuro as a single lady, tons of great low priced restaurants, shopping, and convenient to almost every station in Tokyo. I could easily get to my school and work, plus if I was coming home late there were many stores open, not only combinis. It's located in the northwest of Tokyo and the area has a pretty large foreign population too, so the ward office had help available in many languages. When I think of where I'd love to live if I was single again Meguro station also comes to mind. It's still on the Yamanote line, but a smaller station, again, adorable restaurants and stores. If you're looking further south than Tokyo, the Yokohama area has become increasingly popular as well. Sakaragicho and the Minato-Mirai areas always have something fun going on and boast a great location near the bay. The area also has a lot of English speakers but isn't as touristy as some of the larger stations in Tokyo. Yokohama station itself is also a fun place to live and the area is getting a lot of work done in preparation for the 2020 Olympic games. There's nearby Chinatown for great food, Yamate park, and a whole host of shops and restaurants, many with a waterfront setting that you can't find in much of Tokyo. Keep in mind though that a popular area will come with a higher rent and likely a smaller place. A quick search on apartments in Shinjuku will give you an idea of what a "kitchen" can look like to imaginative landlords. A great way to keep rent reasonable is to either be flexible with how long a walk from the station you are willing to work with (great exercise!) or look at nearby stations that will keep you close to the places you want to hang out at but could also help knock a bit off your monthly bill.
Japanese speaking is a big plus when searching for your accommodation
Finally, I also advise keeping your Japanese ability in mind when choosing an area to live in. Many short term foreigners in Tokyo live in places like Roppongi with well established foreign communities and a lot of help in English. If learning Japanese is a priority for you, living in a smaller area with fewer foreigners can force you to speak Japanese more often, but if you really need help in another language, it may be harder to find. This definitely played a role in our own house hunting as my Japanese is good enough for daily life, but I do want to be able to access an English speaking doctor if necessary and I knew if we lived too far in the country this could be difficult.
Commuting
This is definitely one of the biggest issues for everyone in Japan, Tokyo especially. According to a 2015 survey conducted by the NHK, the average round-trip commute in Tokyo is 1 hour and 42 minutes. Interestingly, the national average for women is 20 minutes shorter than it is for men, and something I don't find surprising at all. Commuting in Tokyo can be horrible and the shorter time I have to spend on a train the better. Women only cars are a helpful option on some lines and something I used a lot of while in Ikebukuro, I actually chose a route to my university that was a bit out of the way because it meant I could use women-only cars for my morning classes. This helped me feel a bit more secure when the car was completely packed and you couldn't help but be squished up against other people. Other things to consider are the bus routes available. I feel these are underused by many foreigners outside of the "country", but many cities have bus route maps available in English and the buses run on time here just like the trains. I currently live in a suburb of Kawasaki and love taking the bus. It's often less crowded, and the passengers tend to be older or women. Knowing alternative routes (if possible) is important in case you miss your last train, and also I recommend not having too many transfers. I preferred spending about 70 minutes with one transfer while I was a student to the 3 transfers in 45 minutes I had to make with my first job. In that case, we purchased our apartment beforehand, but I got very jealous of the 20-minute bus ride my husband had. I also think it's good to consider living a bit far from a good station rather than close to a less convenient one. Yes it can be annoying if it's raining or super cold, but the savings can be huge. Demand for housing close to stations in high, so living a good 15-20 minute walk from the station can mean saving ¥10,000-¥20,000 a month. Our current place is a 16-minute easy walk to the station, but that station is only 20 minutes from Tokyo station and on multiple train lines. I love being able to go directly to many major stations and I just remind myself that the walk is good exercise and saves us money on our mortgage.
Renting with Roommates
I first chose to rent out a place with a few classmates from university. This is a great idea for those on a budget but I made a lot of mistakes along the way. In just about 1 year at the place, my best friend and I went through four additional roommates as we tried to make ends meet. We are still friends today and can now laugh about some of the issues we had at the time, but worrying about whether you will have to eat cup ramen for the next month to cover rent is no way to live. A few simple rules would have saved us a lot of trouble.
Decide upfront how many people you are willing to live with. If you need privacy (or 3 hours in the bathroom) a guest house with up to ten people in the common areas might not be as good a fit as a 2 bedroom place with a friend or coworker. You should also think about if you are ok renting with a guy or not, whether you are in a relationship or not. Personally I find living with all girls easier, but this may be based on 9 years of asking my husband to at least put his dishes in the sink. But hey, our 2 year old son knows how to do it so not all men are the same.
Before even looking for an apartment everyone involved should agree on things like utility costs, maximum rent price, disclose any issues that may come up (I am pretty messy for example but I try to cook or buy extra food to make up for it!), decide on a guest policy, what things will be shared, etc. This is especially true if you are renting a place on your own as these rules will not be set in stone as they would be at a share house. Things like air conditioning might seem small, but when one person is willing to tough out the muggy summers with just a fan while another wants to blast the cool air 24/7, a previously agreed on way to split the bill will save a lot of pain later on. Same goes for dividing up work. My friend is a great cleaner while I preferred to cook. We had no problem dividing up general chores to suit our strengths and weaknesses. By knowing in advanced what we expected/would contribute ourselves we ended up living together really well.
Outside guests are another concern. It's really important to feel comfortable in your own home, so if you don't want unannounced guests, say so. We agreed it was fine if our boyfriends spent the night, but only if we let the other person know at least a day in advance. It was a good rule as we could make plans to give the other person some privacy, avoid issues like one person wanting a fun night with friends over when the other person had to get up early for work, etc. This is an issue for anyone, but especially in noise-sensitive Japan. People generally don't have house parties here and ensuring your roommates and any guests respect this is another way to ensure that you can live well together.
Keep in mind that apartments in Japan like to have only the people listed on the lease living in the unit. From personal experience I can definitely say that this is a good rule to follow and will help you make it easier to ensure that everyone living will pay their fair share of the deposit, key money, etc. but if someone does need to move out earlier you might also decide ahead of time what the rule should be in that case. Do they have to ensure there is a new person to take their place? Is it whoever comes first or should everyone involved agree to the new arrangement?
I hope this helps with your search for a new place in Japan. Living here can be tough as a woman, after all, Japan is ranked 114th in gender equality, but it also has a host of opportunities. I've met so many amazing people and seen incredible things that would never have been possible had I not made the choice to move to Tokyo. Renting an apartment or securing a place in a guesthouse is an important factor in how your stay in Japan will be. Be as informed as possible to make the best choice for yourself. Japan Room Finder is a great place to start, especially if you are more comfortable in English than Japanese. You can be sure all of the apartments you are seeing will accept foreign renters, get accurate information on the building, all costs involved, and hopefully get ready to start packing.
SOURCES:
http://more-hikkoshi.com/tokyo-lady-town/
https://japantoday.com/category/features/lifestyle/meet-the-brains-of-tokyos-women-only-housing-boom
http://www.stat.go.jp/english/data/nenkan/66nenkan/1431-02.html
https://resources.realestate.co.jp/living/average-work-commute-time-japan/
https://www.japantimes.co.jp/news/2017/11/02/national/social-issues/japan-drops-114th-gender-equality-rankings-world-economic-forum/#.WvEfsJNuaYU