To westerners, Japan seems to be a planet of its own. With its tradition, heritage and age-old culture it is a specific place perhaps not fully understandable to us foreigners. The ways of the Japanese can be confusing and not understandable to the rest of us. For the most part, contact with Japan leads to culture shock. Moving and leaving parents' house is no different. The traditions and way of Japanese culture make everything different compared to the rest of the world. So, what are some of the differences when it comes to moving out of the parent's house in Japan?
Japan culture and tradition
In today's Japan, the question of leaving the parents' home can be difficult to answer. In Conservative Japan, living with your parents, even if you marry can be considered normal as you must take care of your old parents. On the other hand, many Japanese men still, even at the age of 35, live with their parents. It is considered a bad thing but it is still normal. Young people, especially men, are expected to be married and employed by that time and to leave the house. The ones not married by that time are encouraged to leave the home by themselves. The root of this problem can be found both in Japanese patriarchal tradition as well as in modern living condition where housing is expensive and work very hard.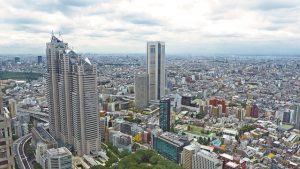 Japan does not have the tradition of many western countries of young people leaving home at 18 when they move to college or on their own. Japanese, however, have to go through the same life episodes that the rest of us have to. How different it is in Japan can be difficult to answer. Japan has come a long way in conforming to the way of the west while the tradition is pushed back as it is losing its influence with the younger generations. There is a tendency to change and adapt to the west which causes the rift between western and Japanese culture to close rapidly in favor of the West.
What can we point out as the most important points and characteristics of leaving a parent's home and looking for and renting your own living space in Japan?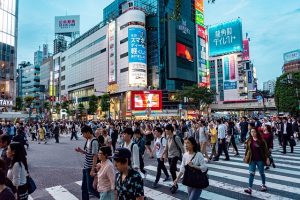 Leasing conditions and what to keep in mind
The fact about Japan is that it is overpopulated. Large cities are always experiencing a lack of accommodation. This means that vacant rooms and apartments get leased very quickly especially in centers like Tokyo. This means that when you hear about an apartment it is likely that it is already leased. You are certainly not the only one looking to lease it so be quick about it. There is no time to wait. You will have to fill out an application form that is necessary for applying for an apartment. Usually, there is no time to view a place. In crowded areas viewing is usually skipped and application forms are filled in immediately. 
Costs of leasing an apartment are initially very high. Initial costs include first months' rent, security deposit, insurance and a list of fees that have to be paid in advance. These expenses can amount to twice the monthly rent. The worst time to be searching for an apartment is in February and March since the majority of people tend to move at that time. This can also be beneficial since you may be lucky to find a good deal that may otherwise be off-limits. 
Choosing a property after moving out of your parents' house
Since the leasing contracts last for two years it is important to pick the best place possible according to your priorities. Ending the contract prematurely can be a very costly decision since it may cause you to lose even two monthly rents and has strict rules and etiquette. In that case, try to pick the place that will suit you best. If you are commuting and want to be close to the station the property within a 5 minutes' walk would suit you best. These kinds of properties close to transportation hubs are usually more expensive so be prepared for it. If you are looking to save money than you have the option of using alternative means of transport such as bicycles, or walking and then you can opt to lease properties that are farther from the stations for less. 
For those wanting to socialize and making friends, there is the option of share housing. Share housing provides the collective housing for a larger group of people that share common spaces like pools, showers, kitchen and allows for vibrant social life and sharing of culture and lifestyles. These living arrangements can be appealing for their low price and availability.  
Final words on moving out of your parents' house
Whether you are leaving your parents' house or leaving another country for Japan there are some specificities of living in Japan that you must consider. Japan is a world of its own that takes some time to get used to. The best advice for everyone is to keep researching Japan. There is much to be found and learned. Keep in mind when searching for an apartment:
Be quick – apartments are at a premium
Ovoid viewings, apply fast
High initial costs can't be avoided 
Be conscientious (abide by the rules and etiquette)
Try alternative solutions (like share housing) to lower costs
Be willing to compromise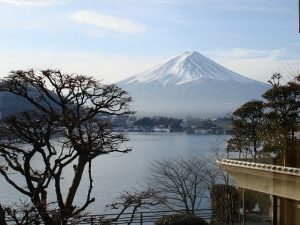 Leaving your parents' home or moving in for a first taste, Japan can seem difficult. But bear in mind it has so much to offer if you struggle and surpass the difficulties it may present at the beginning. Getting to be independent means adopting freedom into one's life which gives the opportunity for growth and development. However difficult leaving the family's home is only a step forward in personal development and has to be embraced.