If you are living in Japan, or love Japan and are watching Japanese shows from abroad, you have probably come across LINE, the popular messaging app. Exchanging LINE contacts is one of the first steps to becoming friends with your Japanese colleagues, making it a necessity for social life. LINE's huggable, expressionless brown bear mascot is just one of a plethora of cute stickers available in the LINE store.
Perhaps you have also heard of LINE Pay, LINE's own brand of e-money, which allows you to shop at physical and online stores, pay utility bills, and send money to friends, just with your LINE smartphone application.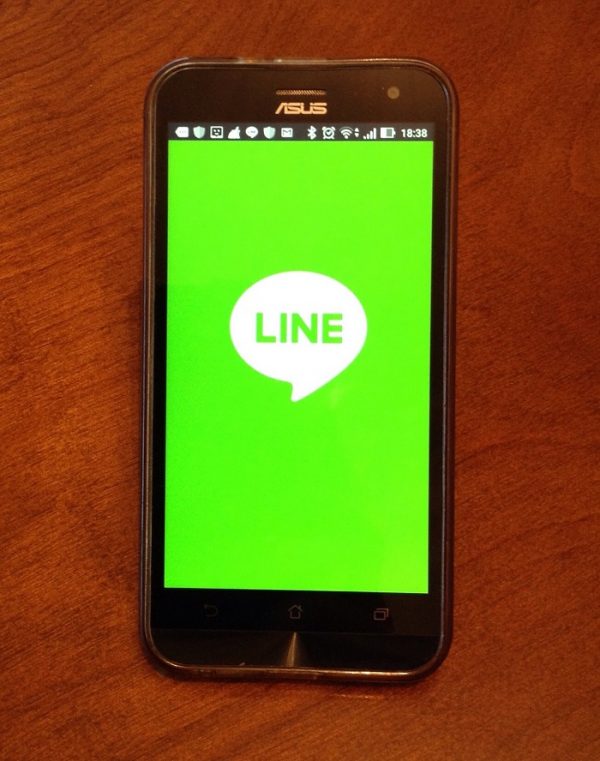 How Does Line Pay Work?
So how does LINE Pay work?
Basically, you register your bank account information in your LINE messaging app and deposit money into it. This is called "charging," similar to charging a Suica or PASMO train pass. Your LINE app then becomes your virtual "wallet." Just like a physical wallet, the amount you put in is the amount you can spend. Look for the LINE Pay symbol for stores where it is accepted.
Charging Your LINE account
You can charge your LINE wallet through your bank, at 7/11 ATMs, or in-store at AINZ & TULPE, LIPS & HIPS, and Lawson. Simply follow the guidance on your app.
Making a LINE Payment
There are two ways to use LINE Pay at a physical shop. One: display your LINE Pay code and let the shop clerk scan it. Two: use your LINE barcode reader or QR code reader to scan the shop's code. In both cases, be sure to show the shop clerk your confirmation screen after the transaction is complete.
When shopping online, choose LINE Pay as your payment method at checkout. You can also use LINE coupons at this step.
Tip: avoid having to enter your billing details every time by using Lineprofile+
Sending Money Via LINE
You can easily request or send money to your friends through your LINE app*. Note that your friends must also be using LINE Pay and that you must verify your identity to upgrade from basic LINE Cash to LINE Money.
Sending money might be useful if you are, for example, splitting the bill at a restaurant. The official LINE Pay video calls this "going Dutch," which to my American ear sounds very strange. Is this expression natural in your country? Let me know in the comments below!
Note: withdrawing money from your wallet to a bank account costs about 176 yen per transaction.
*Note: When you first sign up for LINE Pay, you have access to LINE Cash. Upgrading to LINE Money allows you to send and withdraw money and make wire transfers. (Verification can be made by driver's license, passport, My Number card, or residence card).
Is LINE Pay Secure?
Probably the biggest concern with any newfangled payment method is its security. Since LINE is an app on your phone, if you lose your phone or share your password with another person, they have access to your LINE wallet and to some of your bank account information. It is also possible for someone to hijack your account virtually.
That being said, according to a PaySpace article, 
"LINE Pay complies with PCI DSS (Payment Card Industry Data Security Standard) and ISO/IEC 27001, and is, therefore, a safe and reliable service."
In addition, LINE Pay has five security measures in place:
Identity confirmation required for money transfers
3D Security for Visa LINE credit card
Password protection for confidential information
Monitoring for irregular activity
Compensation of up to 100,000 yen for damages when an incident is reported within 30 days and the user is not responsible
There are also simple things you can do yourself to make sure your LINE wallet is safe.
Set a complex password for your LINE messaging app
Set your six-digit LINE Pay password
Change your passwords frequently
Do not use the auto-charge feature

Where Can I Use LINE Pay?
If you decide that LINE Pay is a safe and convenient way for you to do your shopping, your next question will probably be, "Where can I use LINE Pay?" Although LINE Pay is still not as widely accepted as PayPay and commuter pass, the number of participating stores is growing. Here are a few examples:
(Pay by code)
Fast food restaurants: McDonald's and Gusto
Karaoke parlors: Joysound and Big Echo
Grocery stores: Seijoishi, LIFE
Other: Tokyu Hands, AINZ & TULPE, Daily Yamazaki
(Pay online)
Food: UberEats, Demae-kan, Pizza Hut
Apparel: Zozotown, Michael Kors
(Utilities)
Tokyo Electric Power Company, Kansai Electric Power Company, Kyushu Electric Power Company, Tohoku Electric Power Company, Shinagawa Ward, Okinawa Prefecture, Bunkyo Ward, City of Machida, AFLAC.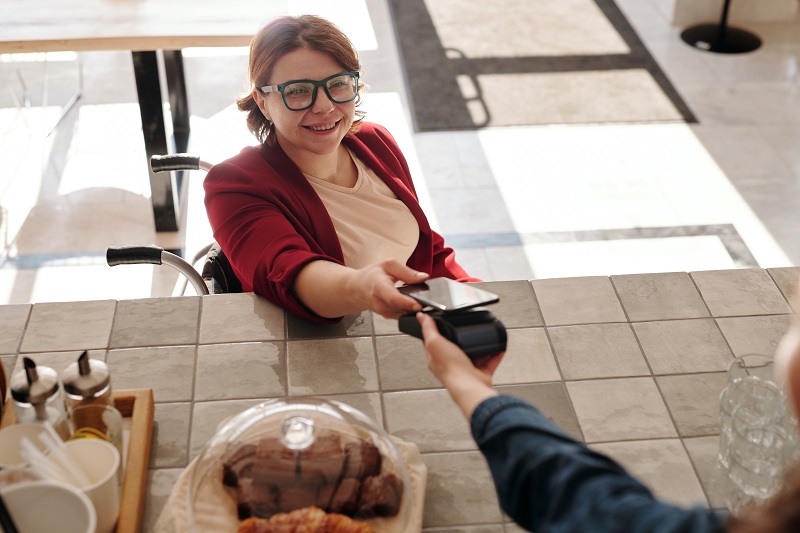 LINE Pay App, Card, and Visa
LINE Pay App
All you need in order to use LINE Pay is the LINE chat app. However, LINE also offers a LINE Pay app designed specifically for making and receiving payments. With the LINE Pay app, you don't need to enter a password every time you pay, so it saves some hassle. It also includes a map feature, displaying all the shops where you can use LINE Pay. The app also allows you to view LINE coupons and stores where the coupons can be redeemed
LINE Pay Card
You can get a physical LINE Pay Card and use it as a debit card. No worries about overdrafting, since you can only spend the amount on the card. If you are trying to stick to a budget or are sending your card with your child, this may be a good option.
Tip: You get 1 point per 1 yen spent with a LINE Pay Card.
LINE Pay Credit Card
The optional Visa LINE Pay credit card gives you a 3% rebate on all your purchases until April 30, 2021, and allows you to check your bank balance from your phone. This card is accepted anywhere that JCB cards are accepted.
The Future of LINE
What does LINE Pay mean for the future of Japan? According to an article by Asahi Shimbun, "LINE's ultimate goal is to have the monthly salaries of users directly deposited into the LINE Pay account rather than to their bank accounts."
Bad news for Japanese banks, but good news for those who are working hard to make Japan a cashless society. What do you think? What features of LINE Pay seem the most convenient? Leave a comment below!