If you're determined to achieve the dream of studying or living long-term in Japan but just can't bear to part with your furry friend, this is the article for you! We're going to cover the step-by-step process how to bring your pet to Japan. We'll also take a closer look at some extra resources that will make this admittedly arduous process easier on you. Our information comes straight from Japan's Animal Quarantine Service website and is up to date as of September 2020. Let's get started!
Are You from a Designated Rabies-Free Region?
It's important to note that if you are from Iceland, Australia, New Zealand, the Fiji Islands, Hawaii, or Guam that any steps concerning rabies and rabies vaccinations do not apply to you. Japan itself is an officially rabies-free country and will go to great lengths to stay that way; however, animals coming from other recognized rabies-free regions do not need to be tested or vaccinated for rabies.
That said, if you aren't from one of these countries, you must follow these next steps thoroughly from start to finish. Failure to do so will result in your pet being stuck in quarantine for up to 180 days. That's six months, and with you as the owner footing a jaw-dropping bill of ¥100,000 (~$970 USD) per month for each pet, it really gets expensive. Be sure you understand the requirements from AQS for your region and get a head start. This process can take up to a year!
Step 1: Get Your Pet Microchipped
While it might sound daunting, a microchip is the size of a rice grain and serves to identify who your pet belongs to. Each chip is encoded with a unique set of digits which are registered to you. Microchips are honestly great investments whether you plan to travel with your pet or not, as they last as long as your pet lives and never need replacing. The procedure is painless and simple; a vet will implant the microchip between your pet's shoulder blades. You'll receive the certificate for your pet's microchip; in this case, you'll need to make a copy of this document and send it to the AQS so they can verify your pet when it arrives in Japan.
The AQS requests that your pet be microchipped with a chip that complies with ISO 11784 and 11785 (meaning it has a limit of 15 digits) in order to be read by customs. If you've already had your pet microchipped with a different kind, be sure to bring your own reader so the customs agents can properly identify your pet and verify its import documents.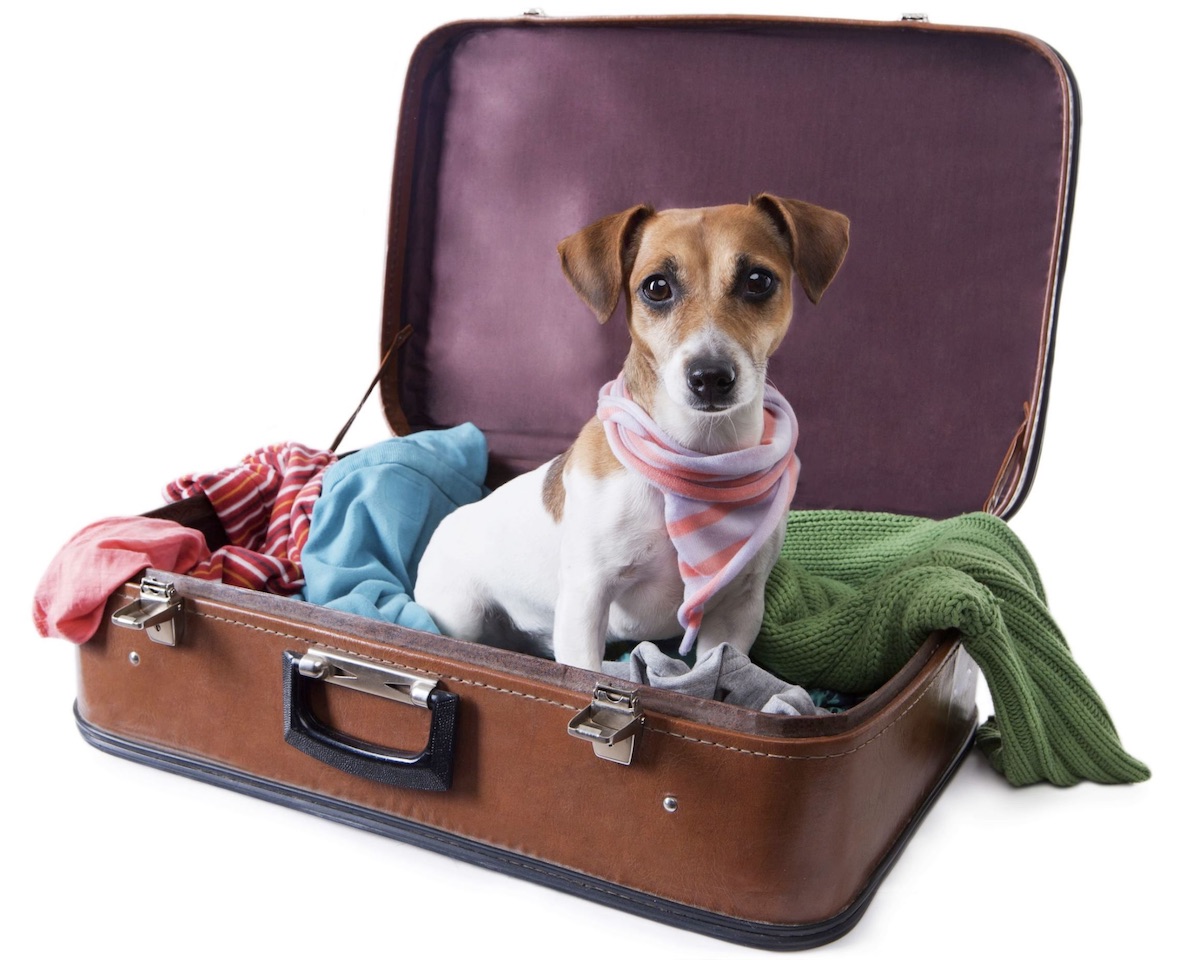 Step 2: Vaccinate Your Pet Against Rabies
Your pet must be vaccinated against rabies TWICE; by the first injection they must be older than 91 days. Japanese officials count an animal's day of birth as "Day 0," so be sure that your kitten or puppy isn't actually 90 days old by Japan standards!
Your pet's second vaccination must be more than 30 days after the first. It is vital that these injections take place AFTER your pet has been microchipped. Any vaccinations taken before the microchipping procedure will be considered invalid.
We recommend that you check with the veterinarian what sort of virus is being used for the rabies vaccination. If a live virus vaccination is used, your pet's vaccinations will not pass the customs inspection.
Step 3: Get a Rabies Antibody Test
On or after the day of your pet's 2nd rabies shot, their blood must be tested for rabies antibodies at a designated lab. Japan's Ministry of Agriculture, Forestry, and Fisheries has curated a list of acceptable labs around the world from which they will accept this test. Labs not on this list will be considered invalid! Be sure to check.
If none of these labs are close to you, or if you live in a country not on the list, you can mail a blood sample to one of the designated labs.
Step 4: Wait 180~730 Days
Patience is indeed a virtue in this process. After you have your pet's blood drawn, you'll need to wait at least 180 days after the date of the blood sampling. Don't wait too long, though; if you wait more than 2 years, the rabies antibody sample will expire, and you'll have to start all over again.
IMPORTANT: If you don't make the window of 180~730 days, your pet might be stuck in Japanese quarantine for a long time. It is an expensive place for them to be. Be sure to get your dates right.
Step 5: Submit a Form of Advanced Notification
This doesn't necessarily have to be done in the order it's found on our list, but you will need to submit a Form of Advanced Notification to the AQS vie mail of e-mail. AQS requires this form at least 40 days before your pet enters Japan. You will need one form per pet, and the forms are slightly different when it comes to cats and dogs. The AQS will send you a separate form of approval afterward, which you'll need when you go through customs.
If something changes with your travel plans or with your animal's health, AQS also requires that you submit a modification form. Be aware that when filling out any of these forms, you have a limited number of available entry ports if your pet is a dog.
Step 6: Get a Certificate of Health
Each pet must have a certificate of health filled out by a veterinarian 2 days before you depart for Japan. AQS has provided a form for your veterinarian to fill out; however, if your vet has a preferred certificate for this sort of occasion, be sure that it includes:
Your personal information (Name, Birthdate/Age).
The number and implantation date for your pet's microchip.
The dates, types, and effective periods of your pet's rabies vaccines, as well as any other administered vaccines you wish to add.
The date of your pet's rabies antibody test, the antibody count, and the designated lab that tested your pet's blood sample.
The date and results of your pet's pre-export veterinary inspection.
You vet must certify that your pet is free of rabies symptoms; if you own a dog, the vet must also certify that your dog is free of leptospirosis symptoms.
Step 7: Get the Health Certificate Endorsed by Your Government Agency
If you're American, this would be the USDA. This presents a bit of a time crunch, as you can only receive the health certificate two days before you depart. The AQS website does state that it's possible to have the certificate AND the endorsement issued by government veterinarians, should the situation require it.
Step 8: Arrive in Japan and Apply for Import Inspection
Import inspection is where all your hard work will pay off. It's here that officials will examine all your carefully curated documents, as well as your pet. Here are the application forms for dogs and cats. Be sure you have the required documents: the approval form for your advanced notice form, certificates issues by your government agency, the results of your pet's rabies antibody test, and an application for import inspection. If you are not transporting your pet, you'll need a power of attorney form for whoever is.
If your pet passes the inspection, you will be issued a quarantine certificate. This certificate cannot be reissued. Do NOT lose it. It's likely that your pet will be required to stay in quarantine for up to 12 hours, depending on the situation. After that, you're free to go! Enjoy the Land of the Rising Sun with your furry friend at your side.
Extra Information
Now for some tips and advice we've gathered from other people who brought their pets to Japan!
Service Animals

If you are trying to travel with your service dog, there is a special certificate that you can apply for in order to officially certify your dog as a service animal in Japan. Check out Accessible Japan for more information!
What if my pet isn't a dog or a cat?

If you're bringing an animal OTHER than a dog or cat, be sure to check what AQS's regulations are. Their extensive list of animals can be found here.
I want to know more about bringing my dog to Japan.

We understand that you want your pup to have the best and most stress-free experience possible. For even more information about bringing a dog to Japan, check out Gaijin Pot's guide.
Should I travel in-cabin with my pet? Can I?

It's better (albeit a bit pricier) for both you and your pet if you can travel together in the cabin. Check out this awesome list from Pets that Travel for a look at what airlines will let you do that and how much it'll cost you.
Be aware that if you're travelling domestically in Japan it will not be possible to book an in-cabin seat for your pet (service dogs are the only current exception to this rule). Try travelling by shinkansen or train.
Thank you!
We hope that you've found this article useful. 2020 might be a tough year for travel, but no good boy should be left behind. If you are travelling to or from Japan with a pet and want to share your experience, let us know in the comments or shoot us an e-mail!
Author: Erin Himeno