Hina Matsuri (Japanese Girl's Day) also known as the Doll's Festival is a seasonal festival that takes place in March. Parents pray for the health and happiness of young girls. Hina Matsuri is marked by families displaying a set of Hina dolls in the house and serving special food delicacies that are ceremonially beautiful and delicious.
The origin of Hina Matsuri
Seasons play an important roll in Japanese culture. There are 5 seasonal festivals in the year called sekku that come from the Chinese calendar. A lot of traditions were brought into Japan from China including Hina Matsuri which originates from the second sekku of the year called joushi no sekku, in modern days known as Momo no sekku. Each sekku has its festivals and traditions. During the period of seasonal change, the weather pattern is unpredictable and people were more vulnerable to illnesses and bad luck so they would come up with these rituals to prevent them.
Nagashi Bina
This custom of arranging Hina dolls dates from the Heian period, when people performed a cleansing ritual using dolls called nagashi-bina. The girls would place their nagashi-bina in the ocean. It was believed that any bad fortune surrounding the child would stick to the doll and be carried away by the current. Nowadays nagashi-bina ceremonies are held around the country, the guests make dolls out of straw or paper and send them down the river.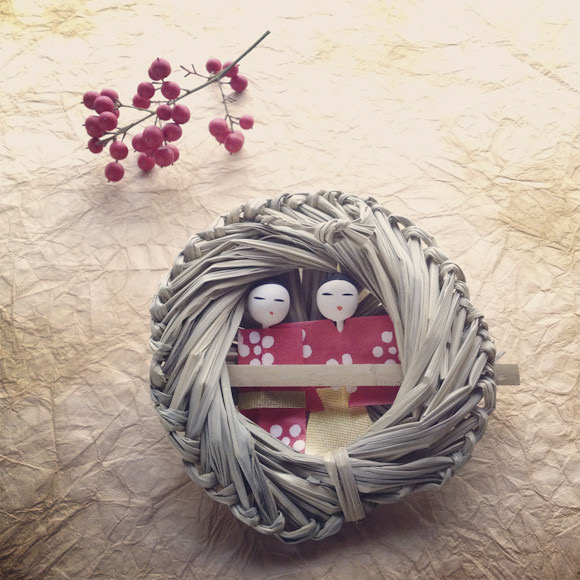 The five seasonal Festivals
January

7th, jiujitsu no sekku (

Seven herbs of health)

March

3rd, joushi no sekku (Doll's Festival)

May 5th, tango no sekku (Boy

's Festival)

July 7th, shichiseki no sekku (Tanabata Festival)

September 9th, chouyo no sekku (Chrysanthemum Festival)
From nagashi–bina to Hina Matsuri, Doll's Festival today
Little did Okiko (Daughter of Emperor Go-Mizunoo) know when she started to play with Hina Dolls, that this custom will grow into a huge festival all over Japan. All children of nobility used to play with models of the imperial palace. The dairi-bina (literally, Imperial Palace's dolls) originally indicated the pair of the Hina-matsuri dolls, the obina, and mebina; however, after the children's song, Ureshi Hinamatsuri was released people started calling the obina Odairi-sama and the mebina Ohina-sama.
Nowadays, dolls-makers are making elaborate and sophisticated dolls. Families will make sure that their daughters have a set of Hina dolls before their first Hinamatsuri. The dolls are quite expensive (from 1500 dollars) depending on quality. Due to the lack of space, most families choose to buy only the two main dolls. A full set is made out of a seven-tiered display covered with a red carpet-material. The ornamental dolls are representing the Emperor, Empress, attendants, and musicians.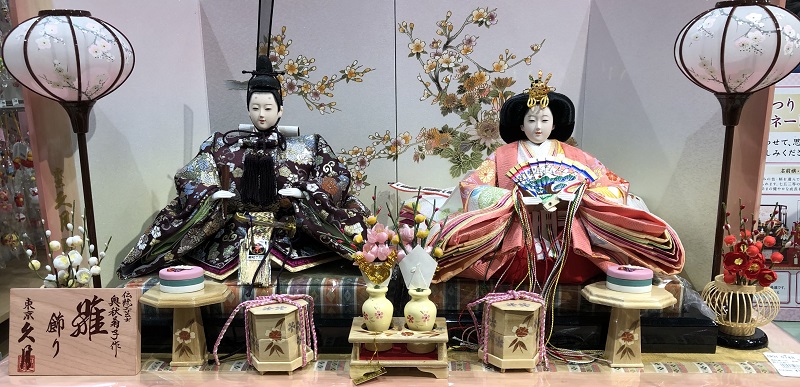 Hina Matsuri is celebrated in kindergartens and schools
The children make Hinamatsuri crafts with their teachers. They sing traditional folk Japanese songs and eat cute designed bento made by their mothers. In some schools, on this day, they serve a special lunch with the main traditional dishes.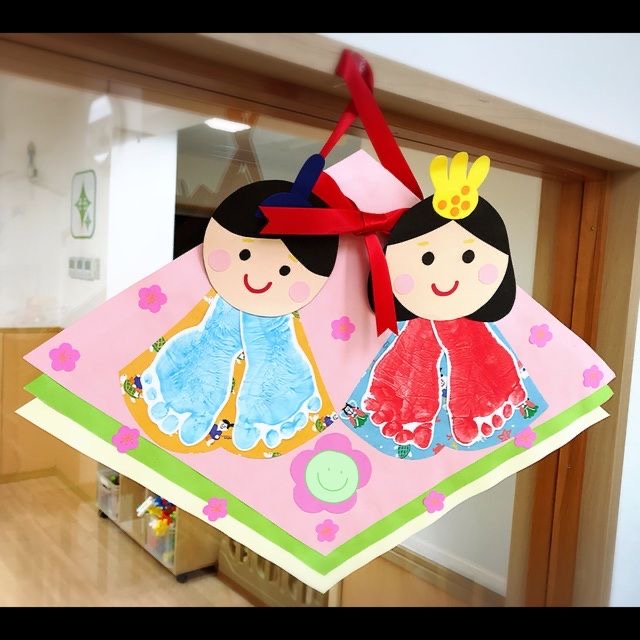 Culinary traditions of Girls Day
Chirashizushi means "scattered sushi". It is a bowl of sushi rice garnished with raw fish, egg roll and seaweeds. For Hina Matsuri celebration there are special toppings. Here is the meaning of the ingredients:
S

hrimp – longevity

Lotus root – ability to see ahead

Beans- steady health
Hishi mochi – tiered rice cake in the shape of hishi (water chestnut).
The pink rice cake is dyed with sakura, while the green is dyed with yomogi leaves. Both are known to ward off the evil spirits.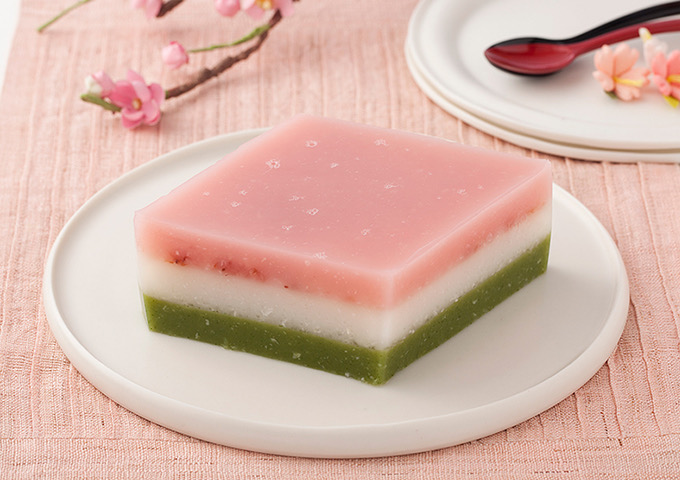 Hina arare – sugar-coated rice crackers that girls used to take with them to Hina Asobi. It is said that each of the four colors represents the four seasons.
Spring – Green

Summer – Pink
Autumn – Yellow
Winter – White
The taste is different between in the Kanto and Kansai regions. In the Kanto area, they are is sweet, while in the Kansai area they are savory.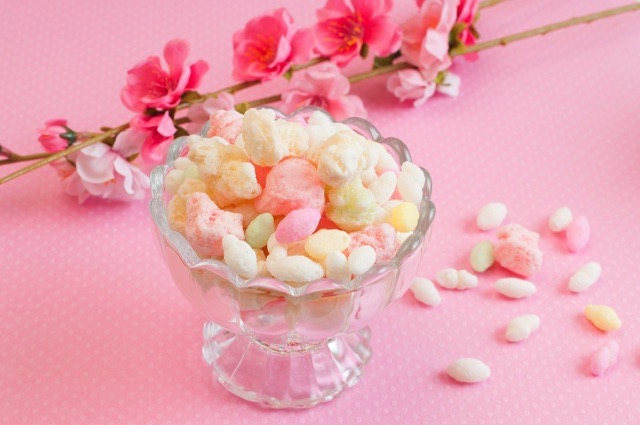 Shiro sake – a sweet rice wine. For Hina Festival you should drink toukashu (sweet rice wine with peach blossom petals floating in). Peaches have been known to ward off evil spirits and the girls are supposed to drink a little. And finally, Hamaguri no osuimono (clam soup) symbolizing the marriage.
The top 5 venues to attend Hina Matsuri
** Due to the current situation, the event might be canceled. Make sure to double-check before going!
From late February many venues are opening their door for Hina Matsuri. It's a show of colors, style, history, and tradition. You won't forget this unique experience, the most beautiful event of spring, as many people call it. Here are the most five spectacular ones.
1. Katsuura Grande Hinamatsuri 2020 (Feb 19 – Mar 8)
More than 30.000 are displayed in Chiba, Katsumura City. A 2 hour trip from Tokyo to the beautiful Tomisaki Shrine.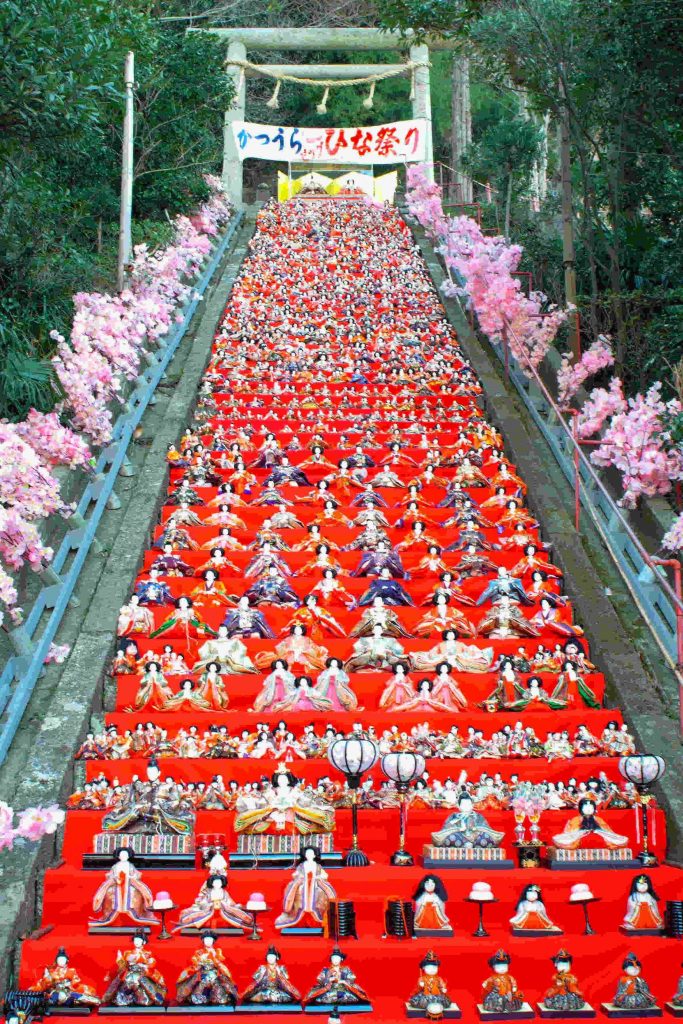 2. Bikkuri Hinamatsuri (Feb 19 – Mar 8)
Konosu city, Saitama, is a historical doll-making town. Every year, the town holds a unique pyramid-shaped exhibit, the highest in Japan and it's only one hour ride from Shibuya. More details on Saitama official website.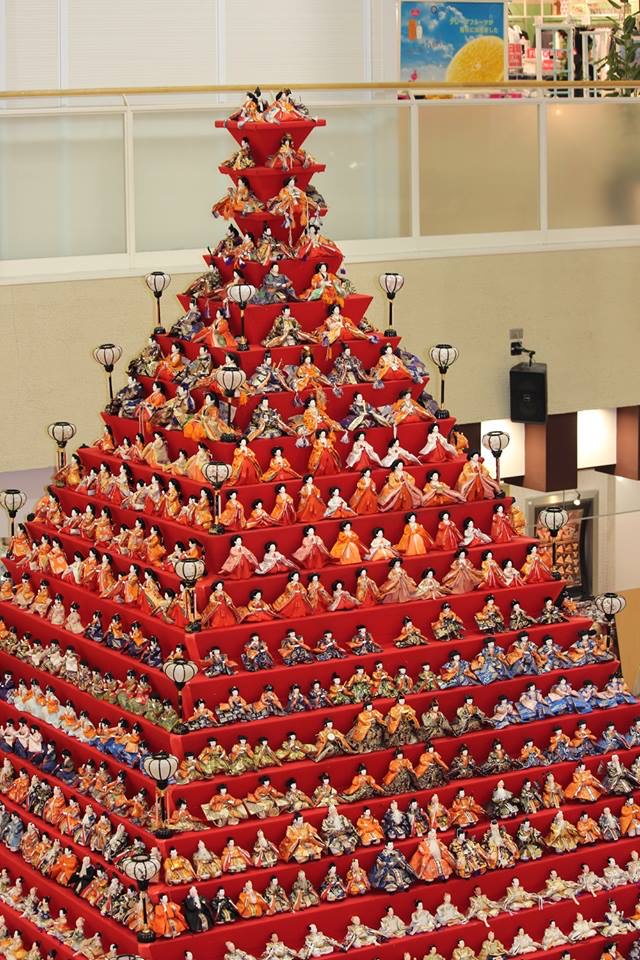 3. Komago Old Traditional House (Feb 13 – Mar 6)
At Komango Old Traditional House, visitors have the chance to see these rare dolls that are over a hundred years old. And you are lucky, the admission is free.
The exhibition "Dolls For the Girl's Festival" introduces the doll culture and the techniques of the Edo era. You can join one of the related events where you would be able to learn more about Hinamatsuri and also you can make your own personalized Hina dolls set.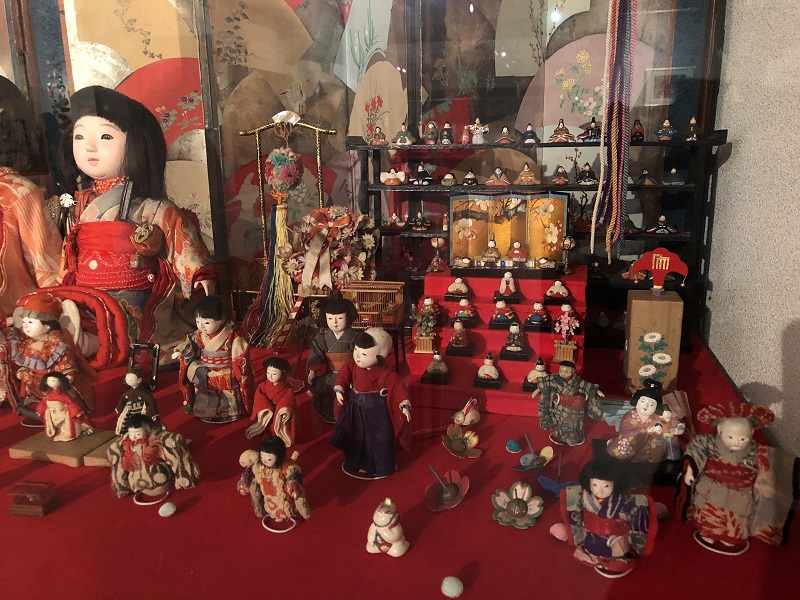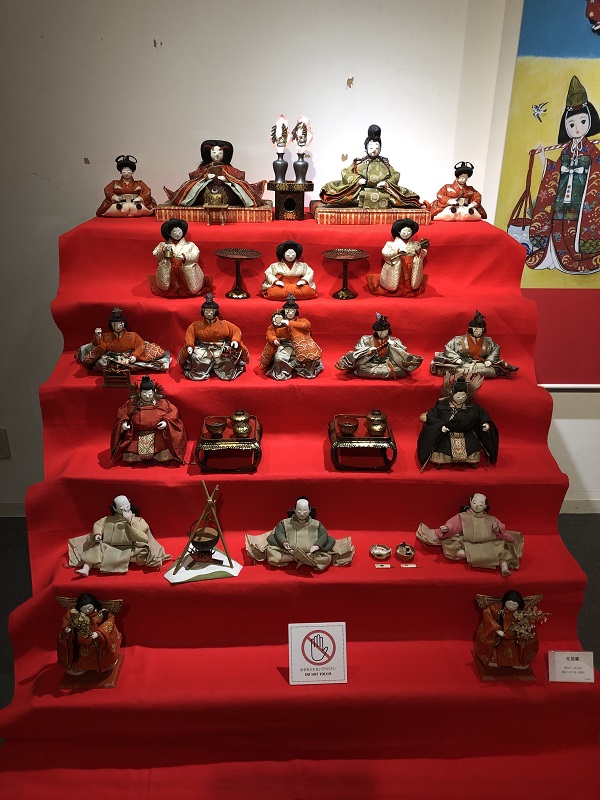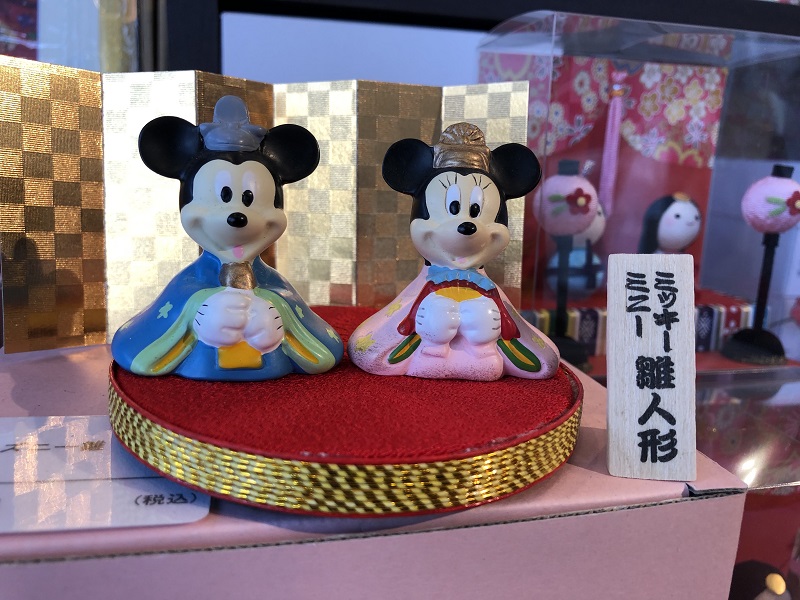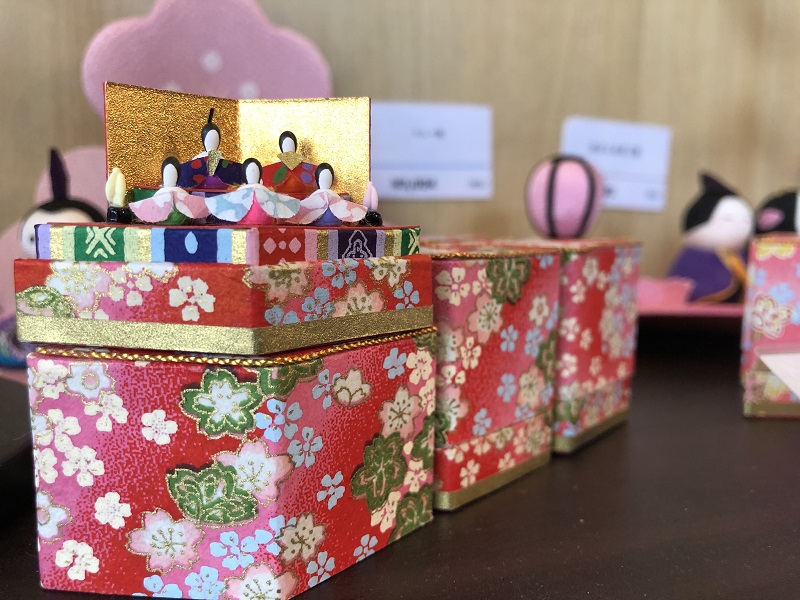 5. Edo Nagashibina Ceremony (Mar 1)
Only 10 minutes walk from Asakusa Station. This is a traditional event that takes place on the Sumida River. You can experience a tradition that dates back to 1000 years. And if you are lucky, you might see geishas attending the event and have the chance to talk with them.
Diseases that once were fatal to us, due to modern medicine, seem less threatening, today. Hina Matsuri, a tradition that started by making some dolls scapegoats for children's illnesses, has been kept and has become one in which children cherish dolls and become responsible for their care. Japan is the country with some of the most beautiful traditions and customs, well preserved and maintained over time. The respect that the Japanese attach to history and implicitly to traditions is worth following and fascinating to learn more about.
We hope you enjoyed reading about Hina Matsuri. If you wish to read about Dolls and Japan Traditional Craft making, have a look at our former blog article here.
Written by Sabina Yamamoto