Living in a new country is exciting. The sights, the sounds, the smells, there's so much to explore. However, one aspect that really worries many people that come from South Asia to live in Tokyo is the how the taste and texture of the local food will affect the quality of their stay.
South Asian food uses a wide variety of spices and ingredients completely unheard of in Japanese cuisine. Also, many South Asians are vegetarians or eat only Halal meat. It's no fun being in a place where you can't eat anything while everyone else can't get enough. Also, when you're living long term in another country, slowly but surely a craving for familiar food is going to creep up on you.
In this article I talk about four stations that have become hubs for ethnic South Asian grocery stores. Two of the stations are pretty central and quite convenient. The two others are in the suburbs, where a thriving community of people from South Asia have settled.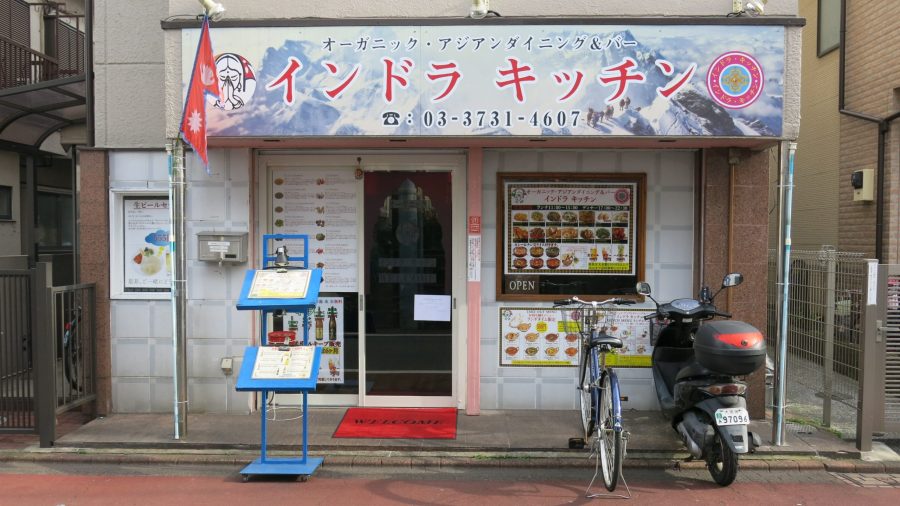 The Curry Issue
While vegetarian-friendly restaurants and Halal ramen stores have recently started popping up, there is usually an Indian or Nepalese curry restaurant on almost every street in Tokyo. What the unsuspecting newcomer may not know is that the food in these restaurants is made specially to suit the local Japanese palate. What is considered "curry" in Japan and what curry actually is in South Asian food is fundamentally different. Across Japan, in every such restaurant, at any given moment, there is a Pakistani or Indian student lamenting: "this is not what curry is supposed to be!"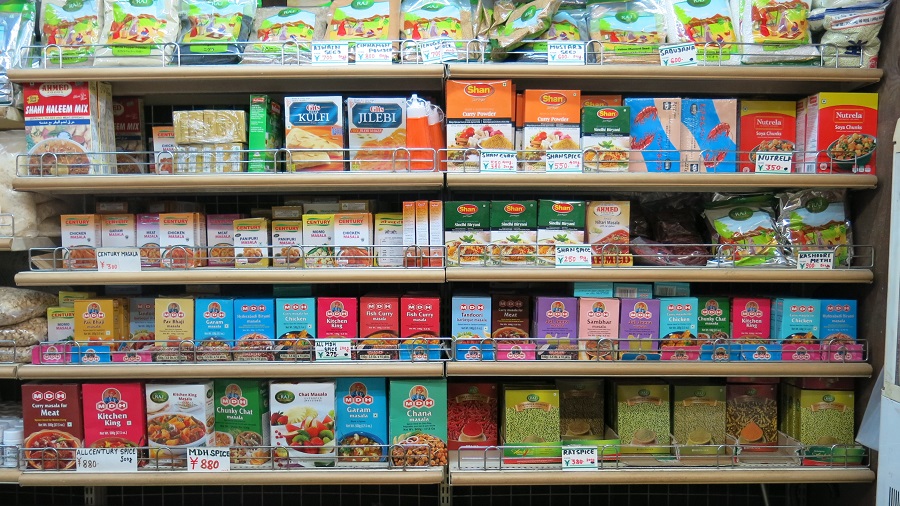 South Asian Restaurant or Grocery Shops?
Sure, you can find restaurants that prepare authentic South Asian food in Tokyo. Many restaurants are owned by South Asians and hire chefs from their own region. These restaurants also have halal and vegetarian options available for their customers. However, repeatedly going out to eat will hit your wallet pretty hard, especially if you are here living long term. A meal at a restaurant in Shinjuku or even out in the suburbs of the city usually costs between 1000 to 2000 yen. Adding this up at the end of the month, many people, such as students and even some professionals, find that it isn't a sustainable way to live. The best strategy is to go grocery shopping. Local supermarkets carry some basics that everyone can use. But for South Asian food staples, such as Basmati rice, masalas or lentils, there are ethnic grocery stores that one can visit.
Location, Location, Location
Fortunately for us, South Asian ethnic grocery stores aren't limited to any one area of the city. While some shops are pretty well known, most are tiny initiatives by entrepreneurs that rely on the word of mouth of the local South Asian community to advertise their business in their area. Across Tokyo, there are some train stations that have become well known for their Non-Japanese Asian food markets.
1. ShinOkubo Station
The Shin Okubo station on the Yamanote line in the Shinjuku ward makes it to the top of every list when it comes to food. Famous for its Koreatown, the street is always crowded with throngs of K-pop fans, foodies and tourists. Less well known is the side street that is at right angles to the main Okubo dorii, called "Isramu Yokocho". Literally translating to Islam street, this alley has a collection of shops that sell Bangladeshi, Nepalese and Indian items, alongside Ethopian, Turkish and Vietnamese stuff. These grocery shops have all the same brands of spices, frozen food, condiments and other things that you would find in supermarkets in South Asian countries like Nepal, Pakistan, India or Bangladesh. Most of the shops carry vegetarian items like tofu cubes, which are quite different from the local Japanese tofu, and have a selection of frozen halal meat like chicken and beef as well.
2. Higashi-Jujo Station
Way up in the north of Tokyo is Kita ward, which has a quite a large population of resident South Asians. The Higashi-Jujo station is on the Saikyo line and not as central as ShinOkubo. However, there are quite a few little ethnic shops for South Asian food in this area. There's a cute shotengai with South Asian ethnic grocery stores and restaurants where you can have vegetarian and halal options. These shops also have a phone system where you can call them and order what you want and they will deliver to your door. You can also get pretty affordable Halal bento in some of these ethnic grocery shops.
3. Naka-Okachimachi Station
Naka-Okachimachi station is wedged between Ueno and Asakusa station and is part of the Okachimachi train station complex. Both Ueno and Asakusa stations are pretty big tourist stops with restaurants for halal and South Asian cuisine opening. Around Naka-Okachimachi on the other, you find a calmer more residential atmosphere with cute cafes and thrift stores. Near this station is the Tokyo Jain Temple, established by the local community of Indian Jains that live in the area. There is also the Assalam mosque for Muslims very close by. Alongside these prayer spaces, there are some shops that the local South Asian community visits. They carry pretty basic South Asian supermarket items of rice, lentils and spices from Bangladesh, India and Pakistan.
4. Nishi-Kasai and Kasai Station
The Edogawa ward is quite famous for its Indian community and the area around the Nishi-Kasai station has started to be referred to as "Little India". Compared to Yokohama's Chinatown, or even Shin-Okubo's Koreatown, it's a little nondescript. The shops you find in this area understandably have more items from India than from other countries. As it's quite far from the city centre, it's not as popular a shopping place as ShinOkubo is. Still, the South Asian food here is as authentic as it gets and definitely worth a visit if you're looking for places to shop.
Whether you live to eat or eat to live, food is an integral part of our lives. Tokyo is diversifying in people and food. Throughout the city, little hubs of ethnic grocery stores are forming that help the diverse communities that live here to make foods that comfort and sustain them. While these four locations are not all the places that are available, they are a good starting point to explore the multifaceted South Asian food available in Tokyo.
Written by Amena Rahman