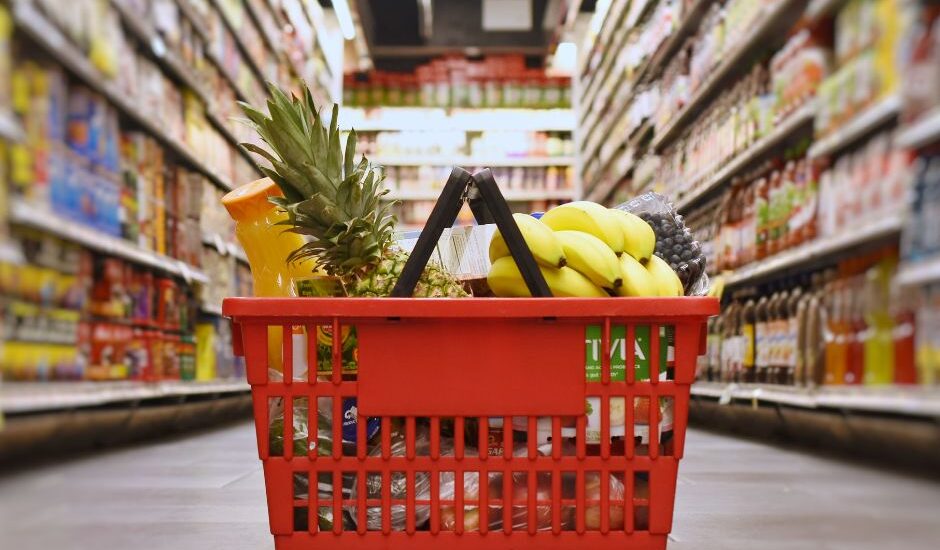 A Guide to International Supermarkets and Import Stores in Tokyo
Let's face it, no matter how delicious Japanese food is here, there's just something about missing the taste of home. 
When your tastebuds are itching for that sweet, salty, bitter, savory, or somewhere in-between dish, you can try searching for a nearby restaurant, hoping its recipes would hit the spot. However, if you already know exactly how to achieve such tastes, why not head over to some of the best import stores in Tokyo because they truly don't disappoint. 
We will break down this guide into sections, first with shops that offer a variety of cuisines before going into detail per cuisine or country. We'll also be giving you tips, locations, and links to stores that offer ingredients, frozen delicacies, and other popular items from your home to make the shopping process easier.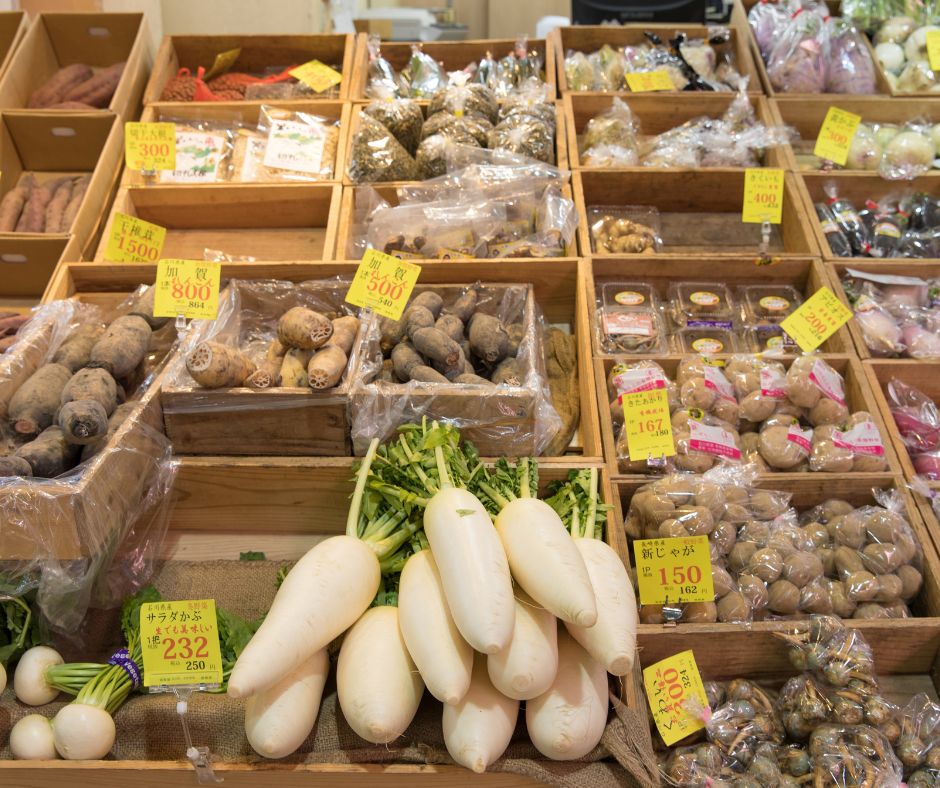 Popular import stores to check out
There are a couple of import stores across Japan that have made a name for making sought-after items readily available for shoppers. One is National Azabu in Hiroo, and the other is Seijo Ishii which has more branches across the island. You can get a variety of imported wines, cheeses, cold cuts, cleaning supplies, storage containers, spices, dried and fresh pasta, canned goods, and more from these stores. 
You can also try Meidi-ya (multiple branches), Nissin World Delicatessen, or Kinokuniya International in Minato, which also offers gourmet food, a wide selection of chilled meats, and beverages, and even English-speaking staff for extra assistance. 
Nepalese cuisine
Located in a back alley near Shin-Okubo Station, Green Nasco stocks up on a wide range of spices from India and Pakistan. It also carries halal meat like New Zealand mutton, Brazilian chicken, and Japanese beef and bulk-sized bags of lentils. What's more, there's a good halal kebab shop right beside the store in case you get hungry while shopping. 
Ambika in Asakusa is another place worth trying for its ghee, fresh curry leaves, and Indian spices. This is a well-loved destination for vegetarians thanks to its aisles filled with nuts, beans, frozen and fresh vegetables, and lentils that are cheaper than in other supermarkets. Ambika also has an online shop so you can get items delivered to your doorstep.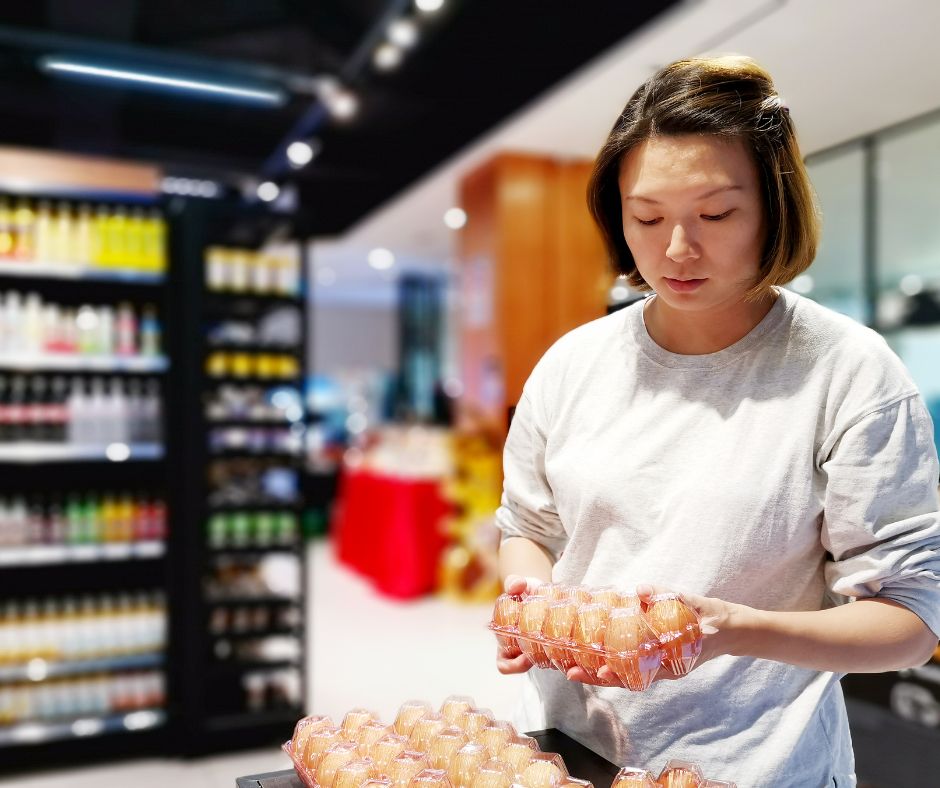 Indonesian and Southeast Asian
Kaffir lime leaves, tempeh, shrimp paste, kicap manis, sambal oelek (chili paste), or even the world-famous Indomie instant noodles can be found at Toko Indonesia in Okubo. Since you can find pantry essentials at the store, you can now easily create Indonesian and Southeast Asian dishes like nasi goreng or spicy beef rendang. 
Kaldi is another shop that carries a variety of Southeast Asian items from Thailand, Indonesia, and Vietnam, as well as a wide range of coffee beans from all over the world. Our family has grown to love Kaldi because it changes some items based on the season or availability. There's also something each one of us can enjoy based on preferences or needs. You can find noodles, spices, baking supplies, lots of sweets and snacks, drinks, frozen delights like cinnamon buns or calzone, and a good selection of wine and beverages at Kaldi.  
Korean cuisine 
There is one popular Korean store in Shinjuku called Kankoku Hiroba that will satisfy your cravings for spicy noodles, fresh vegetables, snacks, a variety of condiments, and of course, ready-to-eat kimchi to enjoy at home.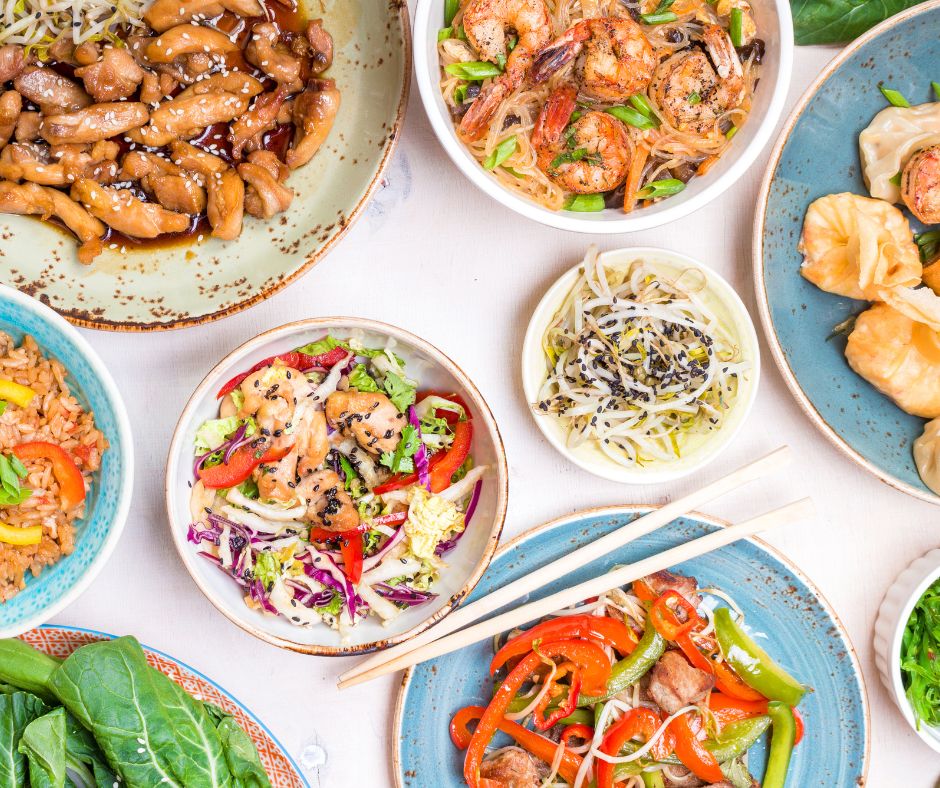 Chinese cuisine
Yugi Shoten in Ikebukuro allows you to make authentic Chinese dishes at home while staying on a budget because you can get fresh fish, spices, seasonings, frozen dim sum, and more at this one-stop grocery shop. The staff and price tags are also in Chinese, so it's very much like stepping back into your homeland without leaving Japan. 
Italian cuisine
With Japan's love for Italian cuisine, it's pretty common to find tomato sauce cans in full Japanese but with the Italian flag colors as a finishing touch to prove it's "Italian." Hence, it was difficult for my Italian husband to find brands that he was acquainted with from back home. We had to really chop up our grocery essentials among different stores because the prosciutto and Parmigiano Reggiano we like are in Seijo Ishii, the De Cecco pasta (at a good price with more variety) is available at Yamaya, and so on. 
There's also Eataly (located in Marunouchi, Ginza, Harajuku, Nihonbashi, and Shonan), which offers more ready-made sandwiches, dishes, and baked goodies from Italy, but also offers some hard-to-find retail items like Italian cola, whiskey, seasonings, and the like. 
American cuisine
It might be a membership-only store, but Costco in Japan doesn't disappoint when it comes to grocery shopping in bulk. Unlike smaller supermarkets, you can expect almost the same items to be available in Costco, seven days a week, all year round. They also have English-speaking staff, so you can ask for guidance anytime. For ¥4,400 a year (or ¥9,900 for the executive membership, which gives you rebates and special promos), you can get your money's worth as long as you find what you are looking for. 
For example, we were able to stock up on pasta from a good Italian brand, get fresh fruits at a steal, purchase minced meat for our home recipes by the bulk, and so on. Of course, Costco is known for its rotisserie chicken which not many Japanese tabletop ovens can't achieve, so this is a must at every visit. 
My advice would be to check first what Costco offers online because it is your one-stop home shopping destination, from pillows to garden essentials, on top of groceries. If you're staying in Japan indefinitely, getting a membership and allotting one day for your big grocery day is worth it.  
American cuisine is also quite scattered in availability, so you might need to search based on your trusted brand before finding a store that carries that item.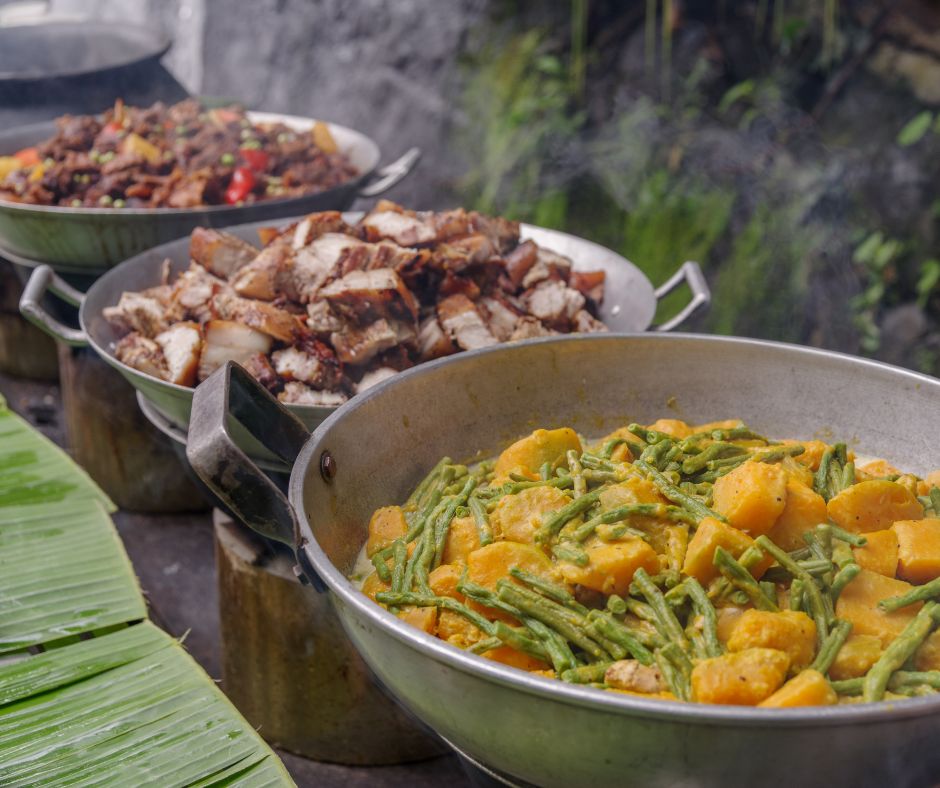 Filipino cuisine
Regarding Filipino cuisine, your best and most convenient option would be online shopping from well-known stores such as Akabane Bussan. You can get your must-have Datu Puti vinegar and soy sauce or even frozen bangus (milkfish) and Goldilocks Dinuguan (pork blood stew) delivered within a day. You can also go to Facebook as many individual sellers often make trips to the Philippines and purchase items with short shelf life like saba banana, so you can get your hands on almost any Filipino delicacy, even in Japan. Some of these sellers also have physical stores, which might be worth checking out if you're within the vicinity. 
Tip to searching for ingredients 
My husband and I are chefs specializing in different cuisines. We've discovered that we cannot get our grocery shopping done at one place but would have to schedule separate trips to different stores to restock our essentials. The same goes when searching for a particular ingredient, whether a type of soy sauce, seasoning, or canned fish that a recipe can't do without. 
It all depends on how committed you are to recreate that dish at home because it will take some online searching for a specific item, confirming it's available at a certain import store, and physically checking, hoping you succeed. There will be a trial-and-error process because most of these stores don't carry the same items all year-round. For example, Orecchiette pasta suddenly appeared in Kaldi last month after a random drop by. We've searched multiple stores, including Kaldi, for this particular pasta, hence the joy of finally seeing it on the shelves.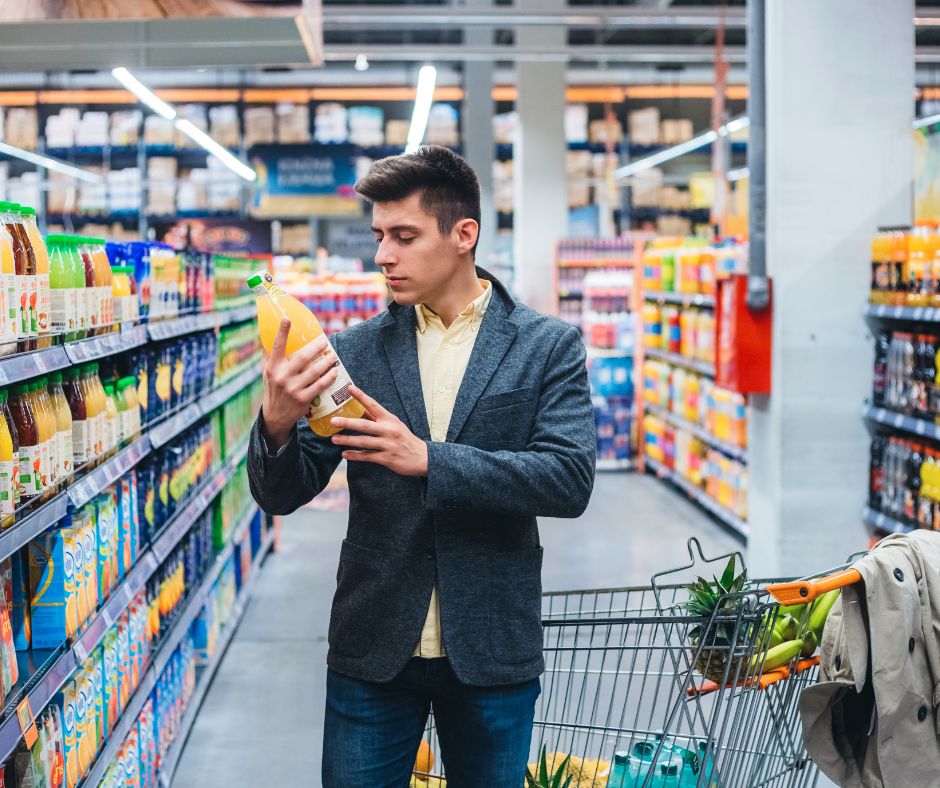 If you cook often and a particular item you're looking for has a long shelf-life and can be used for multiple recipes, another piece of advice would be to stock up! Don't risk delaying buying more later on only to discover that the ingredient is gone when you return to the store. 
Whether you like dabbling in different recipes and flavors or are seriously craving that specific taste from home, hopefully, the guide above helped you get started in expanding your sources for some authentic international ingredients. 
Related Articles