Introduction
Kyoto prefecture has a population of 2.6 million people, out of which 54,400 people hold a foreign passport. The prefecture's capital is Kyoto with 1.5 million inhabitants.
The closest international airport is Kansai Airport in Osaka. There are highway buses departing from the airport to Kyoto (~ 90 minutes) as well as direct trains to Kyoto station (~ 80 minutes).
It is said, that once you come to Japan, no visit is complete without having spent at least a couple of days in the former capital.
Kyoto has been the capital of Japan for over a thousand years when the emperor and the seat of government relocated to Edo/Tokyo in 1868. For this reason, Kyoto possibly offers the highest density of gardens, temples, shrines, and palaces in all of Japan.
The former heart of the city is Gosho, the Imperial Palace. Navigation within the city is very easy as the city's layout was intentionally designed after a go board.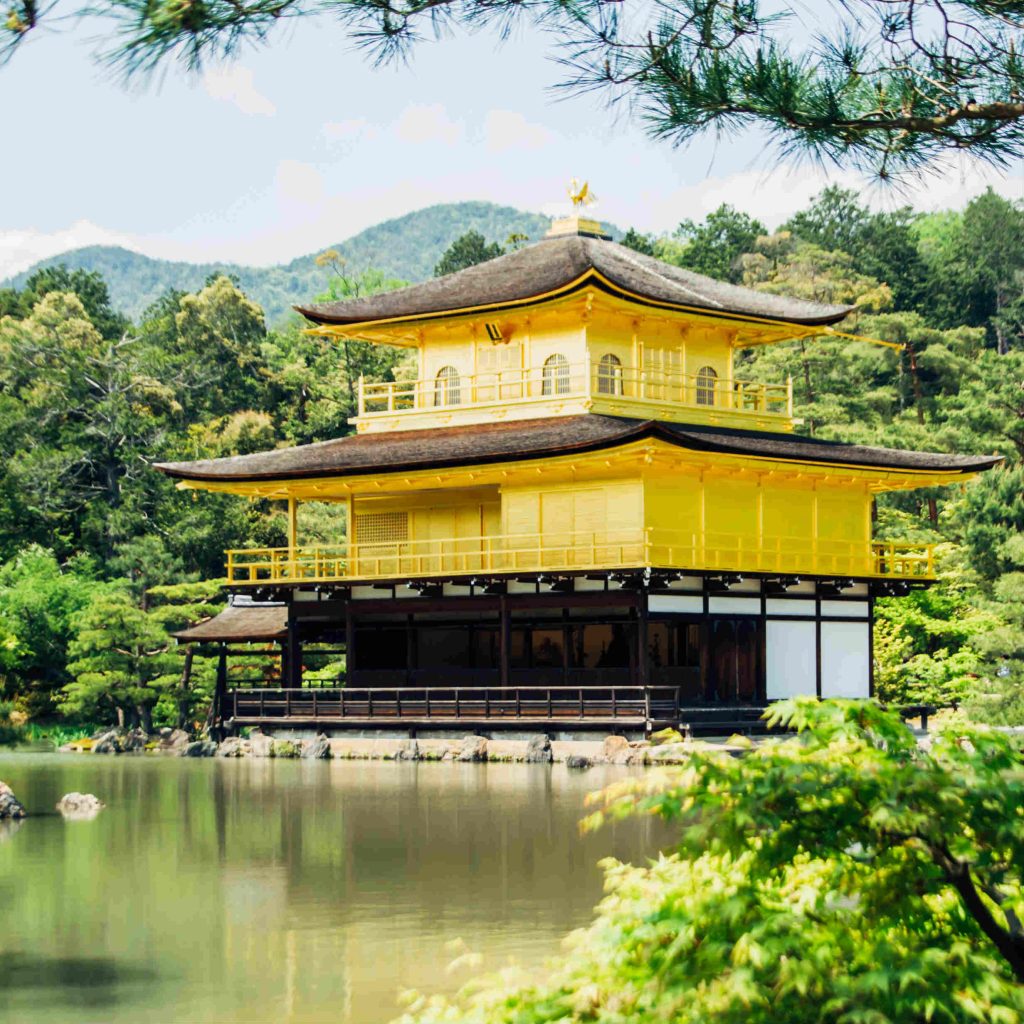 The Kyoto dialect differs in intonation and rhythm from standard Japanese and is easily recognizable from other dialects.
Points of Interest
Kyoto and the surrounding area encompass a total of 17 world heritage sites such as the Golden Pavilion, Ryoanji (famous for its stone garden), Kiyomizudera, Nijo Castle or Byodoin, which is depicted on the 10 Yen coin.
Fushimi Inari Taisha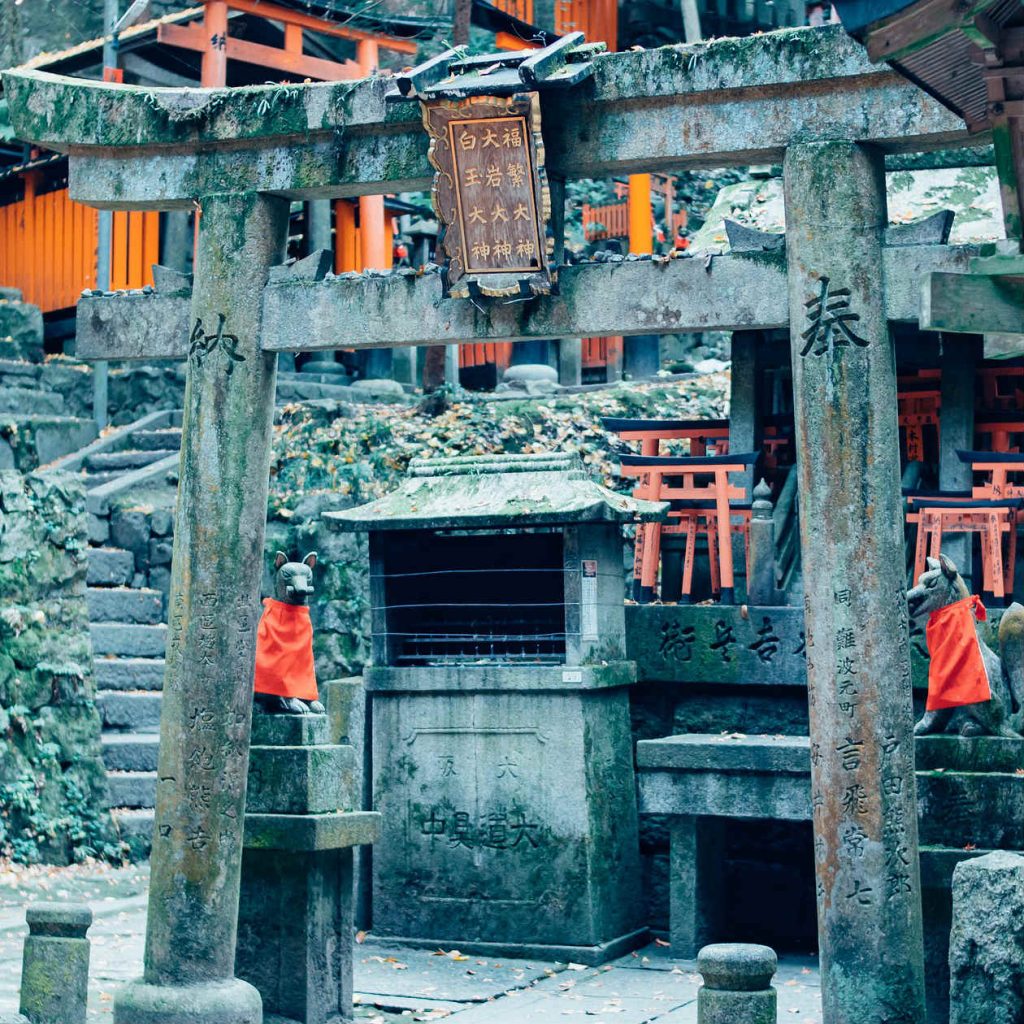 The most popular spot among tourists is maybe Fushimi Inari Taisha, a shrine complex with hundreds of red Toriis placed behind one another. Sanjusangendo is an impressive Temple Hall with a thousand Buddha statues.
Arashiyama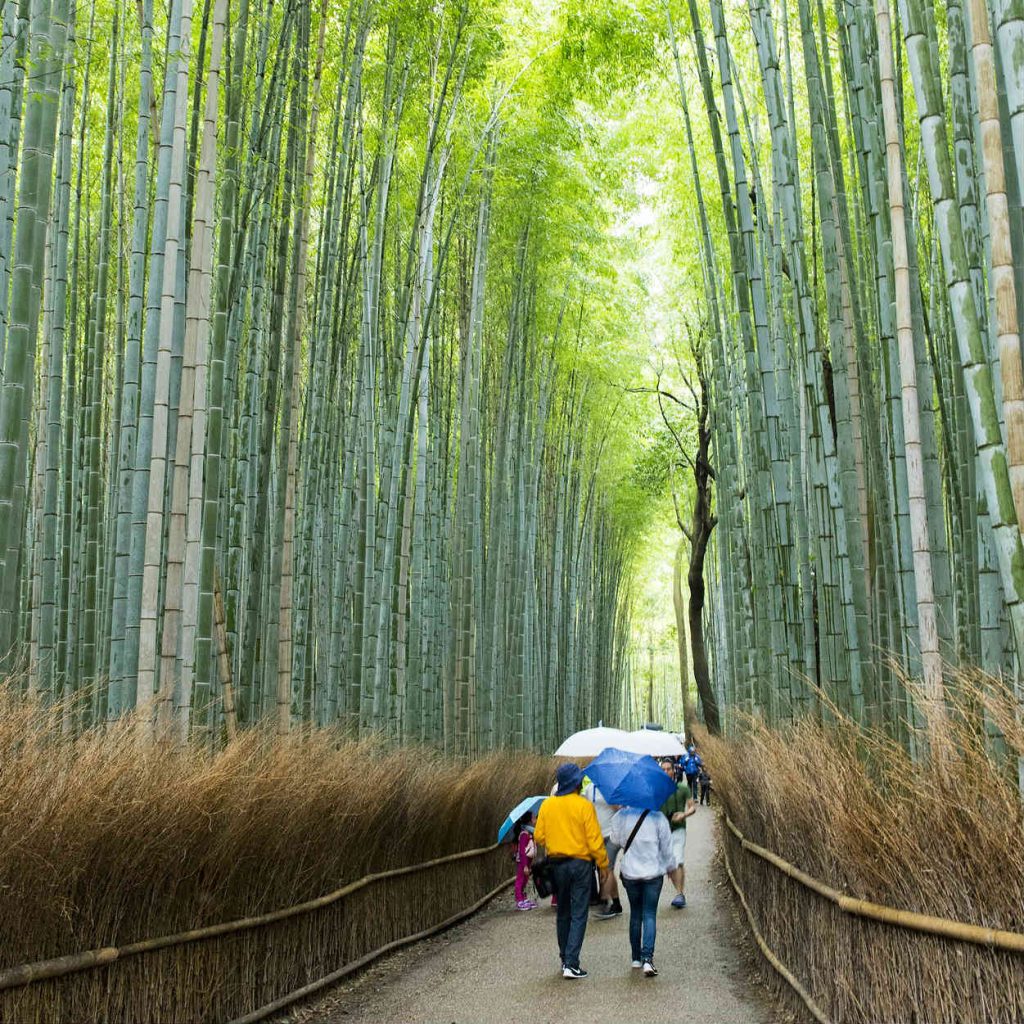 When cherry blossoms start to bloom, people head to the Philosopher's Path or nearby Arashiyama. The city of Kyoto is divided from north to south by the Kamo River, and young and old flock to the river in summer to get a little bit of refreshment from the heat.
The Gion Festival
The Gion Festival is held in summer over the course of several weeks in which you are able to watch parades and different traditional music and dance performances. Even though there are not that many Geishas in Japan left, you will have the highest chance of spotting a Geisha (called Maiko in Kyoto) in the old streets of the Gion district.
Kyoto is acclaimed for beautiful traditional textiles such as Nishijin and Kyoyuzen, which are often used for Kimonos. Yojiya is a makeup brand from Kyoto that is very popular among women.
Uzumasa Movie Village
Uzumasa Movie Village is used as a shooting site for movies but is also an entertainment park for visitors to dress up and watch shows.
Amanohashidate
Amanohashidate in the northern part of Kyoto prefecture is well worth a visit as well. It is a sandbar covered with 7000 pine trees that connects two sides of Miyazu Bay and it is one of the three scenic views of Japan.
Local foods in Kyoto
Kyoto's cuisine is influenced by other prefecture' cuisine due to its long history as Japan's capital. Senmaizuke, Senchizuke, and Suzuki are popular side dishes. Typical main dishes are Yudofu, a Tofu dish enjoyed in winter, and Nishin Soba, a light noodle soup.
Kaiseki cuisine is a traditional multi-course dinner that is served by many traditional restaurants in Kyoto.
Not far from the capital is Uji, a city that is known throughout Japan for its exquisite green tea production and thus, you will find plenty of green tea dishes such as ice cream parfaits in both Uji and Kyoto.
Yatsuhashi is a sweet made from rice flour and a popular souvenir.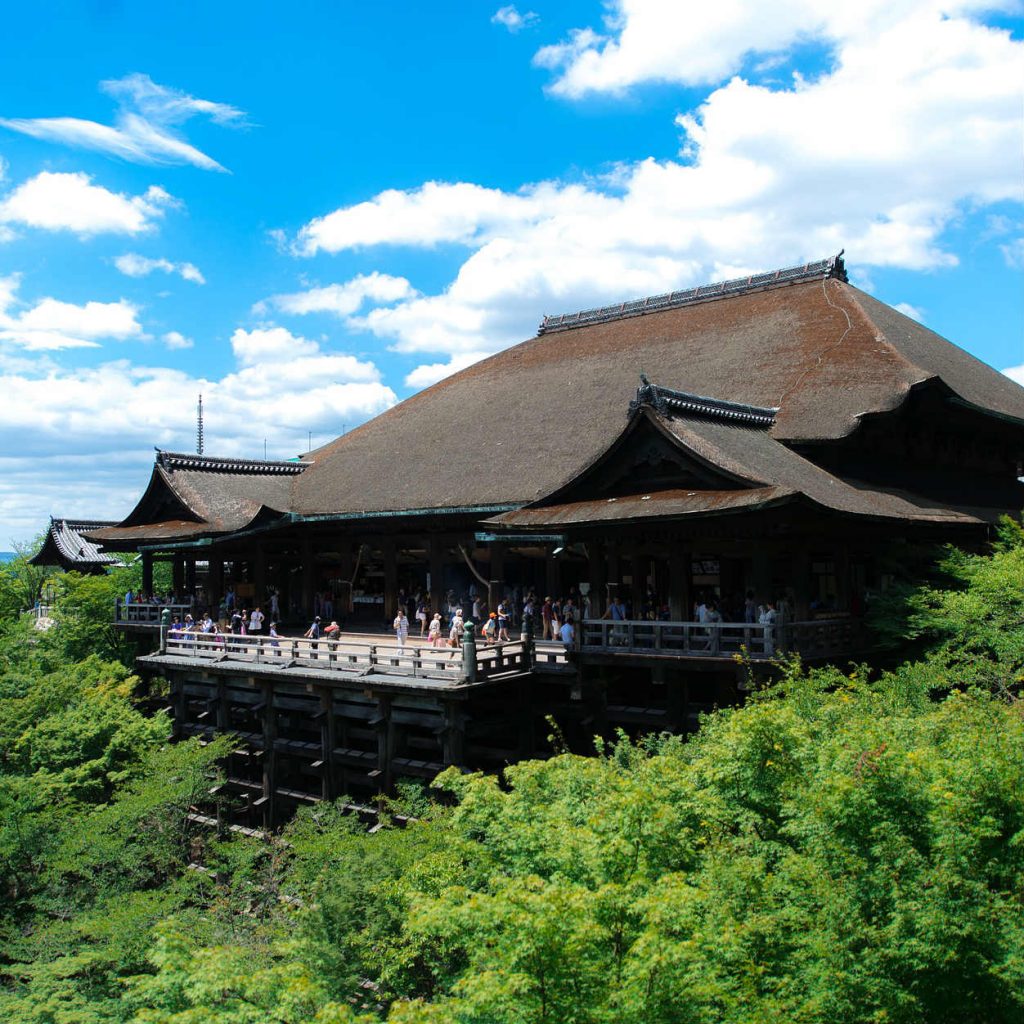 Living expenses in Kyoto
The average rent for a one-room apartment in Kyoto City is around 59.000 Yen monthly, whereas other areas' rent is between 45.000 to 57.000 Yen monthly.
Living expenses in total including electricity, internet, mobile phone, food, and entertainment should be calculated with roughly 100.000 to 170.000 Yen monthly.