Introduction
Katsushika is an east ward of Tokyo and goes along the Arakawa river. It's pretty big and located next to Edogawa. The district is also crossed by the Naka river and make the area perfect to take walk and relax near the water. It's very residential but there is many university and school in the area. Katsushika is still very traditional and own a lot an old temple and small streets, perfect if you want to change from the crowd Tokyo.
---
      Living in Katsushika

Many university and superior school are located there so there is students but you can also meet family who wants to avoid the sound of the central Tokyo. You can relax in the several parks or on the promenade which goes all along the river, you can do sports or picnic with friends !
Click on the picture to discover properties in Katsushika, you can choose by budget and property type !

---
      Main points of interest
Mizumoto Park
This huge park is really relaxing, you can observe wild animals and walk all along the river which goes until the Edo river. This place is specially nice in autumn when the leaves are changing of colours because of its big old trees.
---

Shibamata Taishakuten Temple
This 400 old temple is famous in Katsushika, It have been featured in many Japanese movies and is very interesting to visit due to his history and his detailed architecture. You can also visit the garden and its pond crossed by an old wood corridor !
Hours: 09:00 to 18:00  closed at 16:00 for the garden  Fees : 400 ¥
---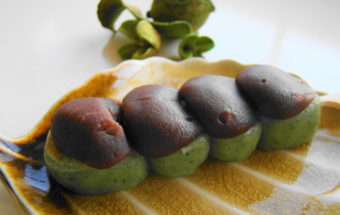 Taishakuten Sando
Just next the temple, this traditional Japanese street is the best place to take souvenirs or eat local food. The speciality there is the "yomogi dango", looks like a little green mochi made with a Japanese plant, on the top you have anko, try it !
---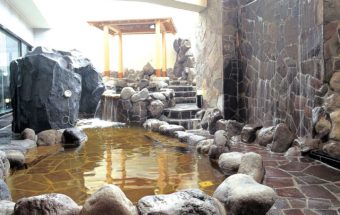 Katsushika's Onsen
As the district in near Chiba and not in central Tokyo, you can find a lot on different Onsen and Hot springs. You can also take a break with a massage or a Jacuzzi, most of them are close to the river and you can spend a whole day of relaxing.
---
Yagiri-no-Watashi
This ferry is connecting Shibamata to Matsudo since 1600 !  It's very short, less than 10 minutes but you can cross the river with a different path, the boat made in wood in the best way to see the nature of Tokyo !
Hours: 10:00 to 16:00  the weekends from november to mid march and all day from mid march to november   Fees : 200 ¥
---
Transportation

---
Links