Introduction
Kanagawa has a population of 9.2 million people, which makes it the second-most populous prefecture in Japan. 190,000 citizens have a foreign nationality. The prefecture's capital is Yokohama with 1.9 million people.
A high-speed bus runs from Narita airport to major cities such as Yokohama, Atsugi, Machida or Fujisawa (around 1.5 to 2.5 hours). There is also a direct train departing from Narita airport to Yokohama station (100 minutes).
As other prefectures, Kanagawa is home to some sports teams such as the Baseball Yokohama Bay Stars or the Yokohama Marinos' Football team.
Points of Interest
Yamashita Park
Yokohama's popular Yamashita Park is located at the Waterfront and has become a popular date spot and the Bay Bridge, as well as Yokohama Landmark Tower, are worth a visit as well.
Chinatown
The Chinatown is the biggest in Asia, although there are not that many Chinese people living anymore in this part of Yokohama. But over 600 shops and restaurants are enough to satisfy your cravings for authentic Chinese food.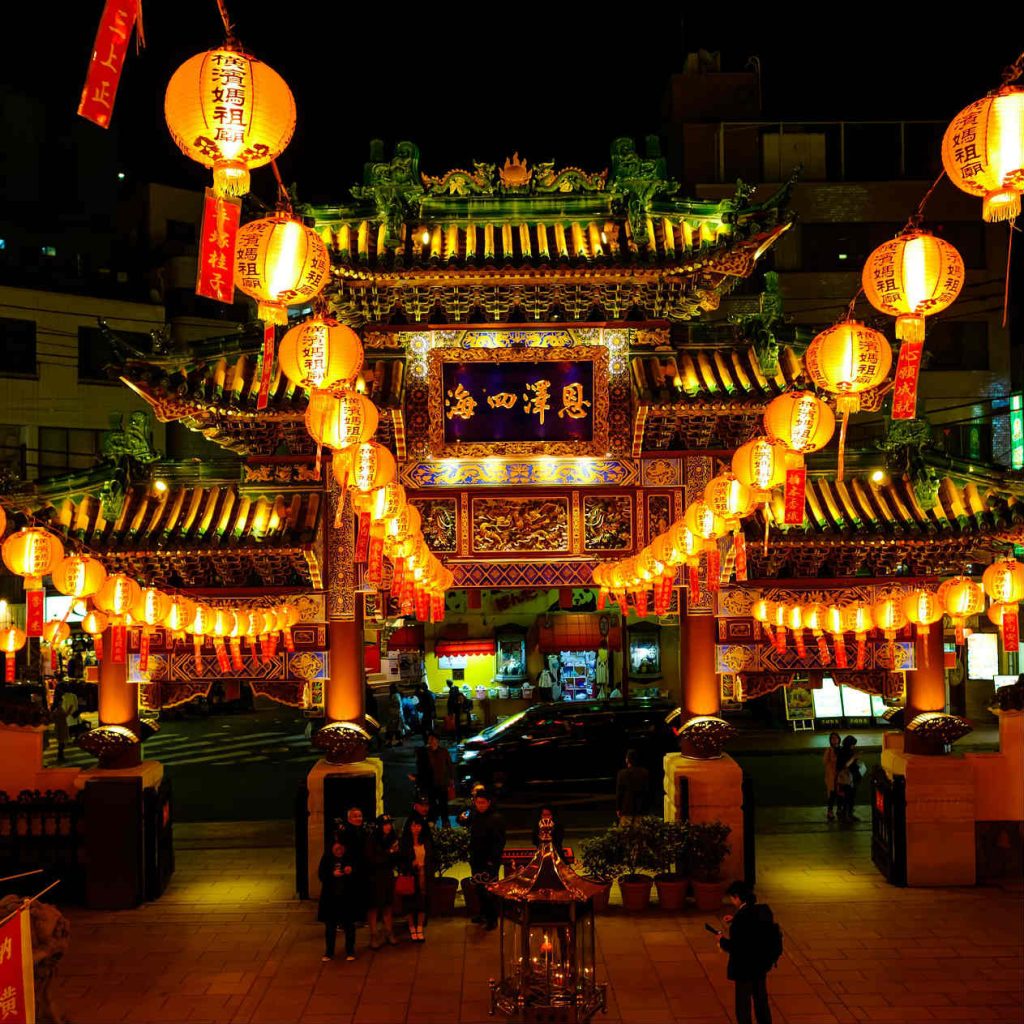 Kamakura
Even though Yokohama is one of Japan's biggest cities, just 30 minutes by train and you will reach Kamakura, a town that is well worth exploring. Kamakura is most famous for its Daibutsu, Japan's second-biggest bronze statue of a seated Buddha in meditation pose. The Daibutsu originally stood inside a huge, wooden temple but a flood swept the temple away and thus the statue sits outside under the open sky on a platform.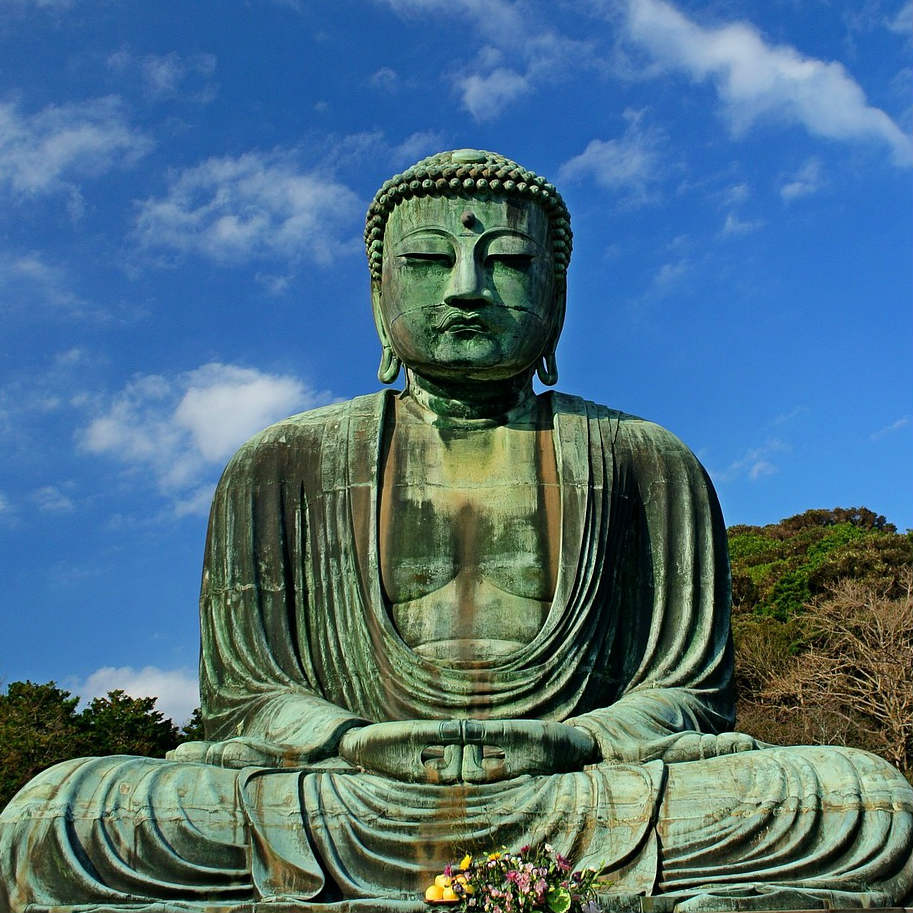 Fans of feudal Japanese history will enjoy the Tsurugaoka Hachimangu Shrine, where the Kamakura Shogunate came to a sudden end when the last Shogun was assassinated in front of the shrine by his nephew. The Shonan region along the Sagami Bay is a popular spot in summer when many people head to the beaches and to Enoshima, a small island that is connected to the mainland via a bridge.
Yokosuka
Further south, you will reach Yokosuka that is home to an American military base and also happens to be the place where Commodore Matthew Perry arrived with his fleet of Black Ships in 1853 which ultimately lead to the diplomatic and economic opening of Japan.
Hakone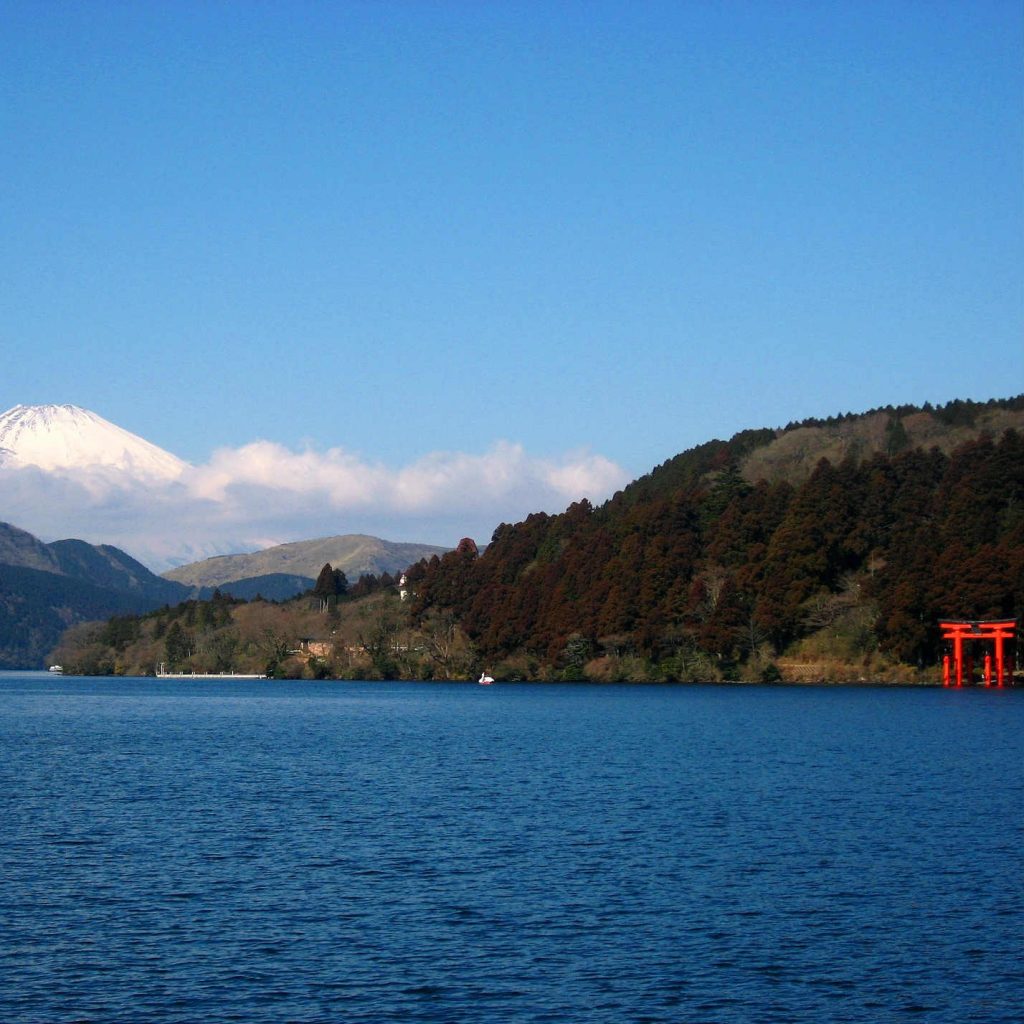 For a more relaxed time, Hakone is the place to be, offering dozens of hot spring resorts. Lake Ashinoko is a scenic spot where you can see Fujisan. Odawara close to Hakone is a popular cherry blossom spot as hundreds of cherry trees can be found around the Odawara castle.
Local Foods in Kanagawa
Kanagawa's cuisine is largely influenced by foreign cultures.
In Yokohama is the best Chinese food to be found and people flock to Chinatown to eat the beloved Nikuman. Yokosuka is famous for its Navy Curry.
In Shonan, you will find many dishes with Shirasu (juvenile sardines) and Odawara produces a lot of Kamoboko (Surimi). Kiyoken no Shumai (Chinese dumplings) can be even found in Lunch Boxes you can buy at the station.
A popular Ramen chain is Iekei Ramen that has also opened overseas chains. The Ramen is characterized by thick noodles in a pig bone and soy sauce soup

Average Living Expenses in Kanagawa
The average rent for a one-room apartment in central Yokohama is around 77.000 Yen monthly, whereas other cities' rent is between 50.000 to 75.000 Yen monthly.
Living expenses in total including electricity, internet, mobile phone, food, and entertainment should be calculated with roughly 140.000 to 200.000 Yen monthly.