Do you want to get away from the neon lights of the cities? Do you want to experience traditional Japanese island life? Do you want to feel transported into a Ghibli movie? If so, then Yakushima is a must-see on your next trip to Japan! In this article, our blogger will give you the details of her Yakushima Travel Guide!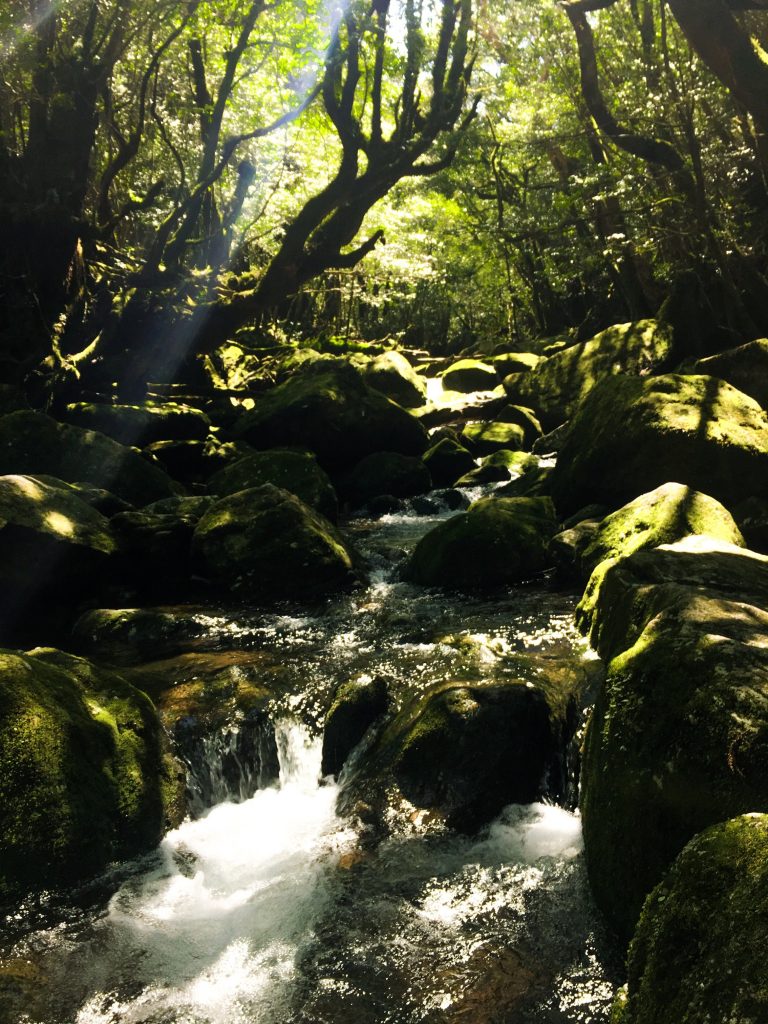 Why Visit Yakushima?
Yakushima is famous for its subtropical rainforests, home to some of the most ancient trees in Japan, the giant yaku-sugi. The forests are a natural paradise of flowing streams and moss-covered cedars. You can imagine seeing kodama (the tree spirits in Princess Mononoke) peeking out from behind every towering tree. 
But more than that, Yakushima Island itself has the atmosphere of a Ghibli movie. Since it is isolated from mainland Japan, the island preserves a sense of nostalgia. This coupled with an amazing natural landscape, makes you feel as though you've been transported into a different kind of Japan. A Japan where the buses still use paper tickets, the izakayas serve flying fish and the mountains are shrouded in clouds…
How to Hike the Cedar Forests
There are two locations for hiking on Yakushima Island, Shiratani Unsuikyo and Yakusugi Land.
Shiratani Unsuikyo Gorge
This is the location where the artists for Studio Ghibli drew inspiration for the creatures and forests in Princess Mononoke. There are multiple trails of varying difficulty, from paved paths to rushing rivers you have to hop across. The trails take you by famous cedar trees, including some trees so large you can sit inside!
Cost: 300 yen donation to maintain the forest
Access: You can take a bus from Miyanoura. You can also take a taxi or drive. The more adventurous can hike the K1 Kusagawa trail up from the coast.
From here you can hike up to Jomon-sugi, the famous 2000-year-old cedar. The hike takes around 10 hours round trip and is 10.7km long. While, for experienced hikers, the trail can be completed in one day, most hikers stay overnight at the Takatsuka lodge. The lodge is just a shelter, so you'll need your own bedding and supplies.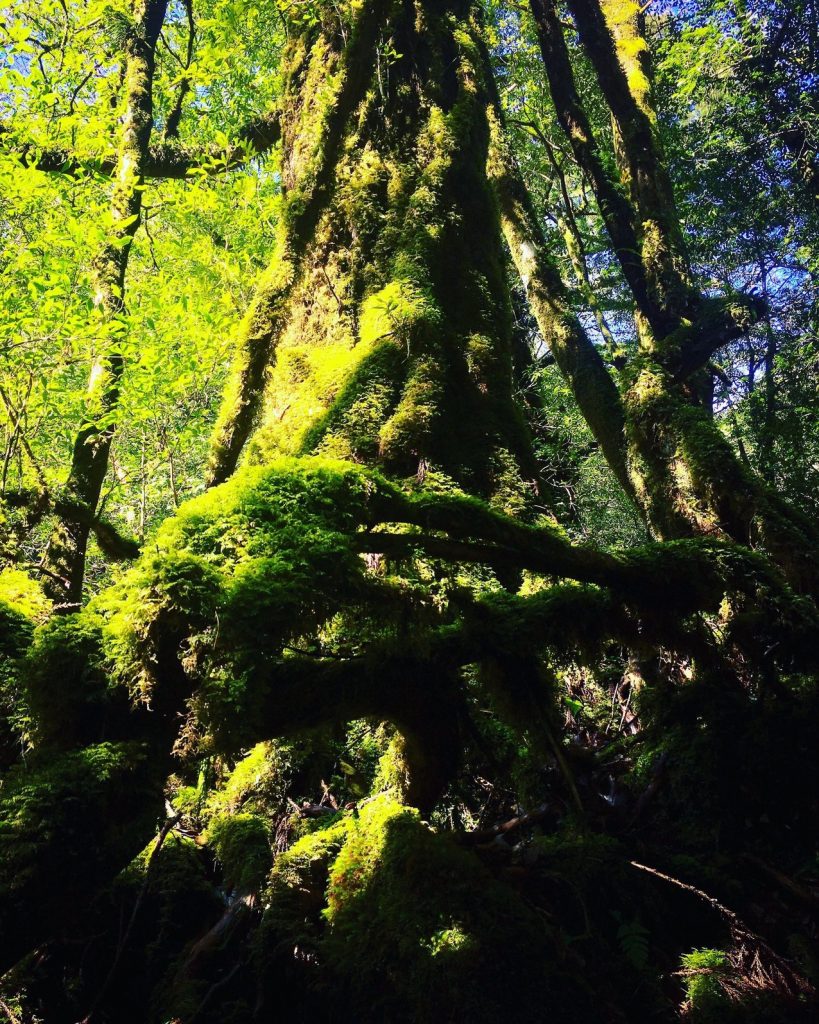 Yakusugi Island
Yakusugi Land has easy courses, good for beginners and families, with well-maintained walkways and bridges. During heavy rains, it is better to go here, as the river crossings are safer, with more bridges. It is also less crowded than Shiratani Unsuikyo.
Cost: 300 yen donation to maintain the forest
Access: You can take a bus from Anbou or Miyanoura. You can also take a taxi or drive
The Weather on Yakushima Island
The forests on the island aren't called rainforests for nothing. With an average yearly rainfall of 4,000 to 10,000 mm, Yakushima Island is one of the wettest places in Japan. If you want to hike the cedar forest be sure to bring your rain gear, you'll need it! 
The climate is subtropical, so although the island is temperate in spring and autumn and hot in summer, the winter can get some snow.
How to get to Yakushima
You can fly to the island from Osaka (90 min flight), Fukuoka (60 min) or Kagoshima (35 min). There is only one airline that services the island, Japan Air Commuter ( a part of JAL).
Otherwise, you can take a ferry from Kagoshima harbor to either Miyanoura port or Anbo Port on Yakushima Island. From the harbor there are three ways to get to Yakushima:
the Toppy or Rocket hydrofoil ferry: takes 2.5 hours and costs 8,400 yen one way.
the Yaku 2 car ferry: takes around 4.5 hours and costs 4,900 yen.
The Hibiscus overnight freight ferry: takes 13 hours and costs 3,300 yen. Good if you like adventure and don't get seasick.
The Wildlife of the Island
Baboons tend to sun themselves along the side of the road. The Shika deer on Yakushima Island is hunted, so they are shyer than the ones in Nara or Miyajima. However, if you're lucky, you might spot some! Beyond the forests, sea turtles come out onto the beaches, especially in summer.
Activities Besides Hiking
Visit Japan's only ocean onsen 
My top choice! Yakushima has two small wild onsens. These onsens are just natural rock pools full of hot spring water. However, I really enjoyed being able to feel the sea breeze and watch crashing waves while soaking. Also, if you time the tides just right, the waves wash into the hot springs!
Be warned: the onsen are mixed and bathing suits are not allowed. We heard that wearing towels in the onsen might also be frowned upon, however, everyone we saw was wearing one. Also, one old man wore nothing but a fedora, so…
Swim at the beach
Yakushima Island has a number of sandy beaches. Don't expect a tropical paradise; these beaches are full of rocky outcrops, with weatherbeaten houses perching above their shores. But in their own way, they are beautiful.
Explore Yakushima Island's local towns
The towns are small. They have some small gift shops, grocery stores, and a few restaurants. However, they are fun to explore and look for local omiyage (souvenirs). The visitors' center by Miyanoura port also has a small museum and library.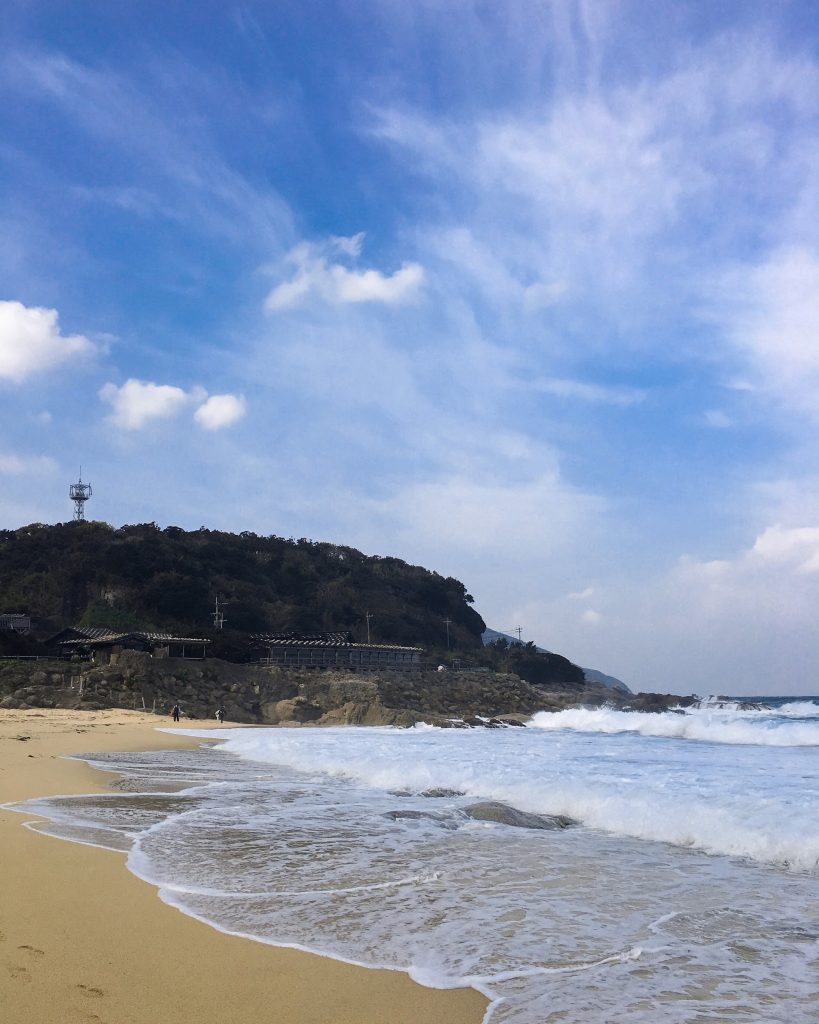 Transportation to the Cedar Forests and Around Yakushima Island
Take the bus
To take the bus, you cannot use your commuter pass card. Instead, you do it the old fashioned way, by taking a paper slip from the machine at the front of the bus. You then check the number on the slip with the numbers recorded at the front of the bus, and pay accordingly.
You can also buy a bus pass, which is 2000 yen for 1 day or 3000 yen for 2 days.
Take a Taxi
Expensive, but more convenient than public transportation. Good for getting to and from the harbor or airport.
Rent a Car
If you have an International or Japanese driver's permit, and are comfortable with small island roads, this may be the best option.
What to Eat on the Island
Turtle Hands
The strangest thing to eat on Yakushima is the turtle hands or kamo-no-te. They are not actual turtle hands, but a kind of barnacle!
Flying Fish
Tobiko, or flying fish is another specialty of Yakushima Island, which is often rather inexpensive. You can get tobiko in many different ways: fried, grilled, in soup, as fish cakes…
Deer Meat
Venison is popular, as deer are native to the island. Slightly more expensive, but delicious and served at most restaurants.
Citrus Fruit
Finally, you can try tankan, and ponkan, which are citrus fruits native to the island. Tankan is a kind of orange similar to a mikan (mandarin orange), but smaller and with a more intense flavor. Ponkan is larger and sweeter, a crossbreed of a mikan and a pomelo.
Where to stay on Yakushima Island?
I stayed at a minshuku. Minshuku are traditional Japanese style hotels, like ryokan, only cheaper. The bathroom is shared, but you get individual rooms. Minshuku are often family-run, so they are a great way to meet some locals. At the one we stayed at, the youngest daughter of the family (around 3 years old) loved greeting the guests! The family also provided breakfast and packed us a reasonably priced bento lunch for our hike.
There are also plenty of ryokan, hotels, and guesthouses as well as a youth hostel on the island.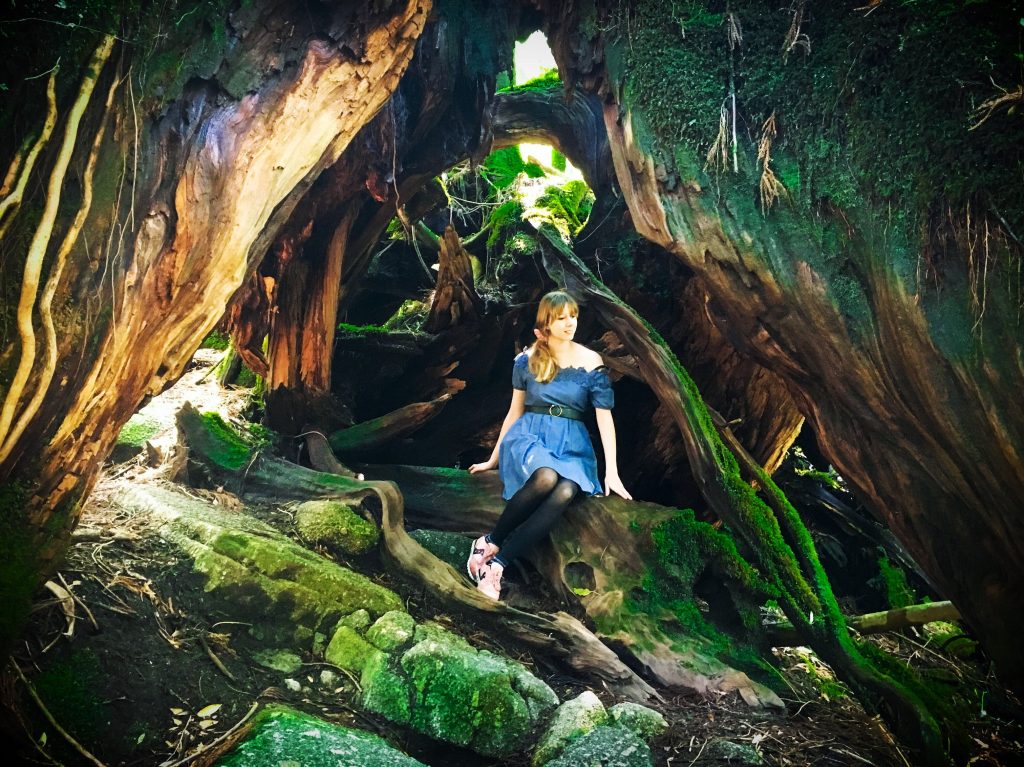 Although leaving the beaten path to explore a remote island like Yakushima may seem intimidating, it is worth it! You can experience an adventure like no other, get to know some of the friendliest people and feel a sense of wonder hiking in the cedar forests.
Have you been to Yakushima? Do you dream of going? Let me know in the comments below!
Written by ALANA MATSUI, follow her on https://www.yokaistreet.com