In my last post, I wrote how spring is celebrated in Japan and Norway. I celebrated the arrival of spring in Tokyo last week, and this was a welcome change. Especially after the gloomy fall and winter. This blogpost will feature how two Norwegians celebrated spring in Japan. Their story has an interesting twist compared to mine: It was the first time they visited Japan!
The two Norwegians are Karoline and John. Karoline is a young woman who works in the company Kitchen. This company specializes in graphic design and marketing. She just got promoted to digital adviser. John was studying law during the trip to Japan. After his studies, he got a job in Unicon as a buyer.
Both of them live together in Oslo. Oslo is the capital city of Norway. Oslo municipality's web pages says that 693 494 people lived in Oslo as of January 2020. This is more than 10% of the Norwegian population. Last spring, the couple decided to travel to Japan.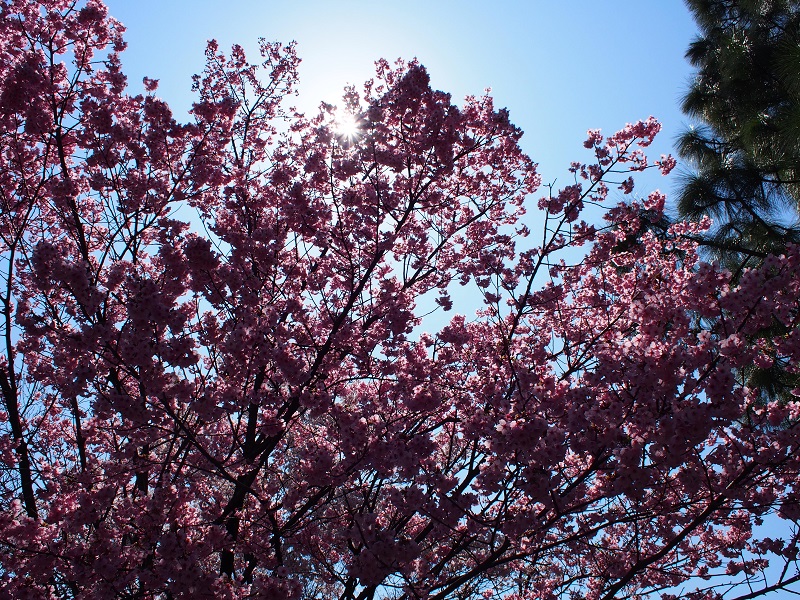 How to plan your travel to Japan
Karoline and John are experienced travelers. Spain, Italy plus France are some of the countries they have visited. Therefore, my first question was how they traveled to Japan from Norway. These countries are very far apart for starters. Furthermore, Norway does not have a huge international airport such as Heathrow in London or Schiphol in Amsterdam.
Karoline gave me a very sensible answer. It was all down to preparation. This is key when you are traveling so far away from home. John and Karoline traveled to Japan through the company SAS (Scandinavian Airlines). They did a thorough check online first. The reason is the price and number of stopovers. Many routes have at least one of them. Traveling with one company makes it easier if a flight is delayed or cancelled.
Next on the list is accomondation. The duo recommended me to check was the size of the hotel room. Some of the Japanese hotel rooms were tiny compared to Norwegian hotel rooms. However, Karoline used Hotels.com to find more information. This web page will tell you the size plus what is included in the price.
Another important aspect is when you are travelling to Japan. Karoline and John were in Tokyo during the sakura season. This meant that the hotel rooms were more expensive than usual.
However, they managed to find a hotel that suited their needs. Hotel in question was Mitsui Garden Yotsuya. This was near a  metro station, and the Shinjuku ward. Karoline and John knew they would travel a lot with the metro. Distance and directions is something that should not be underestimated. Especially in large cities such as Tokyo. John and Karoline used Google maps to check both.
There is a first for everything
Karoline and John first stop was in Tokyo. They stayed there for one day before they continued to Kyoto. Tokyo turned out to be a lot busier and noisier than Oslo. Not a surprise since Tokyo has nearly twice the population of Norway! Despite the business, she wished they could stay there another day. Especially since Tokyo has so much to offer for first time visitors.
Their next stop was Kyoto. Karoline told me that Kyoto was quite similar to Berlin. Both cities were large inland cities with low elevation. John and Karoline made sure to make the most out of their Kyoto trip. Aside from the tourist attractions, they found some hidden gems.  These hidden gems were side streets with lots of character.
Karoline and John made some unorthodox decisions during their Kyoto trip. One of them was to rent bicycles. Since Kyoto has low elevation, it is easy to get around by bicycle. This mode of transportation just added to their experience. You can see more of Kyoto from a bicycle than an underground train.
Another somewhat unusual choice was the hotel. John and Karoline stayed at Momijiya Bekkan Kawa no Iori during their Kyoto trip. This was a classic Japanese ryokan with an ofuro and tatami mats. This was a far cry from a traditional hotel stay in Norway.
However, Karoline and John got an unexpected cultural experience during their stay. One evening, they spotted two geishas in the hotels' common area. They approached the ladies, and asked for a photograph. It turned out that the geishas were attending a business dinner. The hotel stay plus the geishas provided a true cultural experience for Karoline and John.
You can't visit Japan without eating some of the local food either. One that Karoline enjoyed in particular was the smoked ramen in Kyoto. She highly recommended this to anyone who are traveling to Kyoto. Especially since smoked ramen is a regional delicacy!
Karoline and John visited izakayas as well during their trip. Their favourite one was Inakaya West. Seeing the food being prepared in front of them was a positive experience. In Norway, it's uncommon that the food is prepared in front of guests.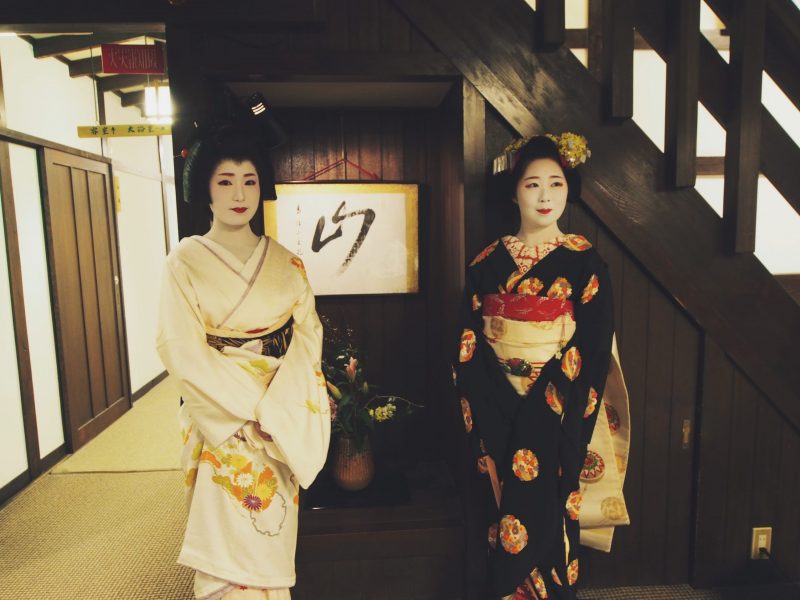 Challenges for Norwegian tourists in Japan
During their trip, Karoline and John faced a number of challenges. One of them was the public transportation. Oslo is the only city in Norway that has underground trains. Fortunately, John and Karoline found it easier than expected. English signs plus announcements is very helpful as well. Especially when you visit a city for the first time!
The Japanese cuisine is quite different from the Norwegian one. This was something Karoline and John experienced at the hotel breakfast. The hotels they stayed at often served soup, tea, noodles or fried food for breakfast. One hotel even served breakfast pizza! An average Norwegian breakfast consists of sliced bread, bread spread and boiled egg. Dairy products are quite common as well. Tea is quite uncommon to drink in Norway. Most people drink coffee or water.
One hotel that offered an European style breakfast or afternoon tea was Park Hyatt Hotel. This hotel had a great view of the park as well. Another surprise was that few restaurants offered salt. Rather unexpected for them, but for example, they had to ask for extra salt at McDonalds.
Internet and data is extremely expensive, even for Norwegians. Karoline and John found a nifty solution to this problem. The duo rented a wireless router in advance. The router was rented from a web page called Japan-wireless.com. When they arrived at the airport, they picked up the router from a P.O. box.
This pocket wifi was small enough to fit in a handbag or a pocket. It is a great solution for short term travelers in Japan. The pocket wifi provided Karoline and John with enough data for two days. The only drawback was that the router had to be charged every night. When they left Japan, John returned the router at the airport's post office.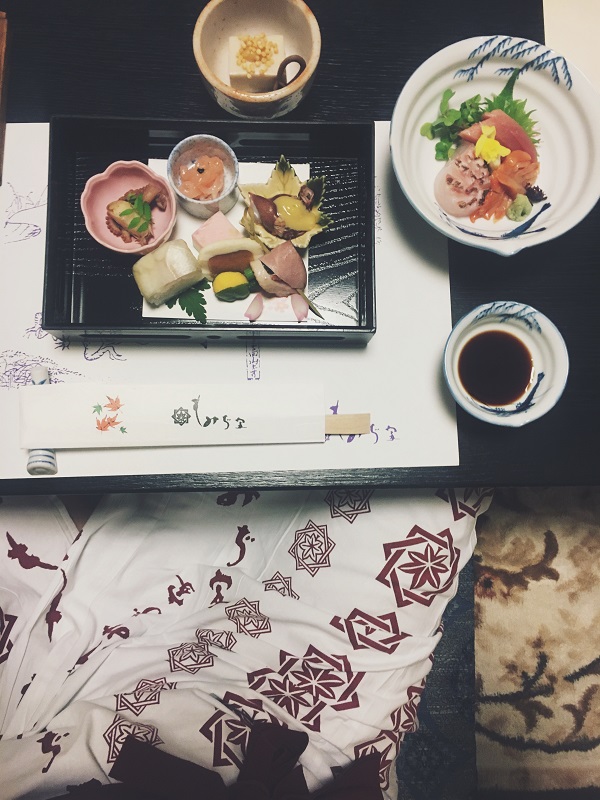 A truly Japanese experience!
John and Karoline thoroughly enjoyed their trip to Japan. The key for them was to plan the trip in advance. This meant they could experience a lot in a short amount of time. This is crucial when you're not staying in Japan for a long time. Another important key was how you got around. Karoline told me that traveling by bicycle gave them a better view of Kyoto.
Japanese people are more polite than Norwegians are. Karoline and John knew that prior to their trip. Experiencing it in person however, was a positive surprise. I think many can relate to the stress of being in a country for the first time. Being treated politely takes away some of that stress. The hygiene was above expectation as well. The parks were cleaner and in very good condition. This is impressive since Japan has a much higher population density than Norway.
Japan is still a very exotic country for many Norwegians. The traditional Japanese breakfast is rather unfamiliar for a sandwich-eating Norwegian. Same could be applied for the small hotel rooms and business. However, they had numerous positive experiences during their trip. Staying in a ryokan, meeting geishas and eating smoked ramen were some of these. These positives definitely outweighed the challenges for John and Karoline.
I hope this article will help you or your relatives, in planning your trip to Japan in the best way! How about you? How did you organise your first trip here?
Written by Marie V.N