Have you ever been to, let alone heard of Oita? Yes, Oita is a prefecture located in the northern part of Kyushu Island. Our blogger is amazed by Oita, from its scenery, its onsen to its karaage (fried chicken). If you love to venture out to off-the-beaten-track places in Japan, please stick to this article!
So you've traveled to Tokyo, Kyoto, and Mt. Fuji (from a distance), so what… You posted your amazing Japan pixxx on your social media of choice and added in all the appropriate hashtags. Have you ever wondered why they're not getting you any new likes or followers? It's because there's been 50 million other posts of the exact same crap you've posted but 100 times better. Plus your photos suck *joking*
Why not see a unique, off-the-beaten-path place and post something interesting for once?
About Oita
"Oita? What the hell is an Oita? I thought I knew Japanese from all the anime I binged on back home!", didn't I?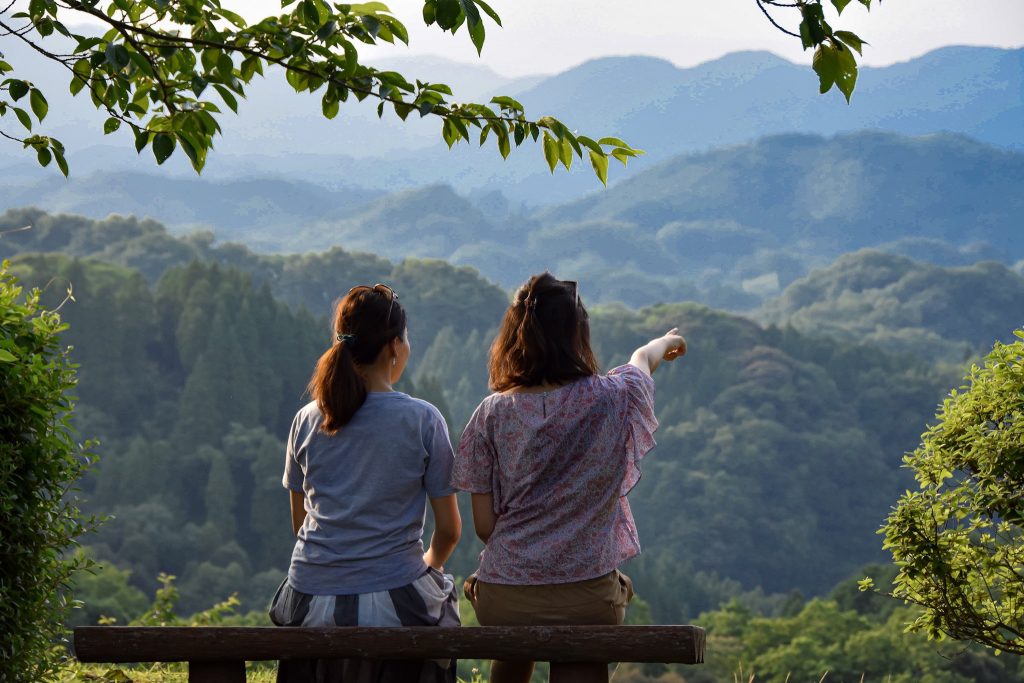 Oita is one of the 47 prefectures found in Japan not named Tokyo or Kyoto. Located on the northern portion of Kyushu Island, it's chilled, it's laid back and they have a hell of a lot of onsens! That's right, onsen can be pluralized. Oita is not only famous for its onsens, but that sure is what brings the onsen otakus out! Beppu? Check. Yufuin? Check. Oita's got all the famous onsen destinations. But if you're looking for something more, Oita's got it!
Where to go in Oita?
Taketa
Eat Toriten
Taketa is a quaint lil' destination offering the best とりてん (Toriten) around. Don't know what Toriten is? Look it up. Or better yet, try it out in one of the many izakayas throughout the winding, ancient roads, and architecture.
Tonomachi Old Samurai Residence
Find your way to the Tonomachi Old Samurai Residence because…IT'S A FREAKIN' SAMURAI HOUSE!! How cool is that??
Oka Castle Ruins
Of course, the most popular destination in Taketa is the Oka Castle ruins. Go during any season and you'll be sure to see amazing scenes: from the greenery of summer to the autumnal foliage of fall, to the dead of winter (ok avoid winter) to the pinky cherry blossomy colors of spring, it has it all!
On particularly clear days, head to one of the higher peaks and gasp at the stunning views Oita has to offer.
To get a backdoor, fun entrance to Oka Castle, (shhhhh don't tell anyone) go through the Taketa high school grounds. Follow the path up the hill on the south side of the school through the derelict baseball field, abandoned outdoor pool and overgrown tennis courts and head up the bushy trail. Enter after 5 pm to avoid the wallet-sucking toll of 300 yen! If you do that though, you'll miss out on the pretty cool scroll map they give you.
The best part of Oka Castle and all of Taketa is that it's compacted enough that everything is within walking distance from the Bungo-Taketa station!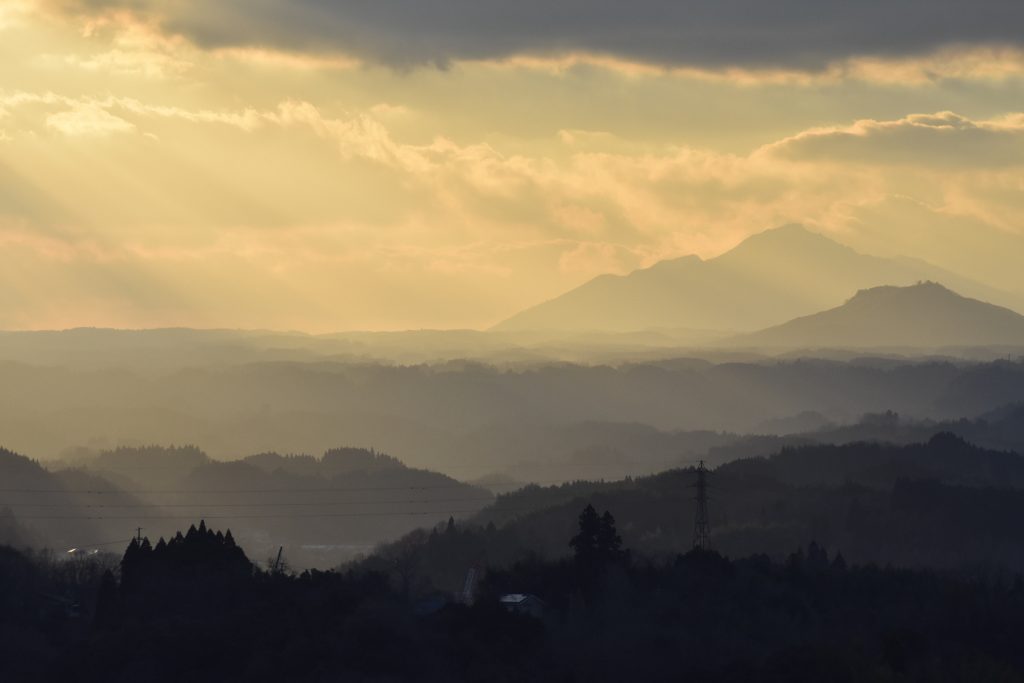 Harajiri Falls
Ok, this might take some driving to get to as it's a 38 min walk to Ogata Station, but it is certainly worth it!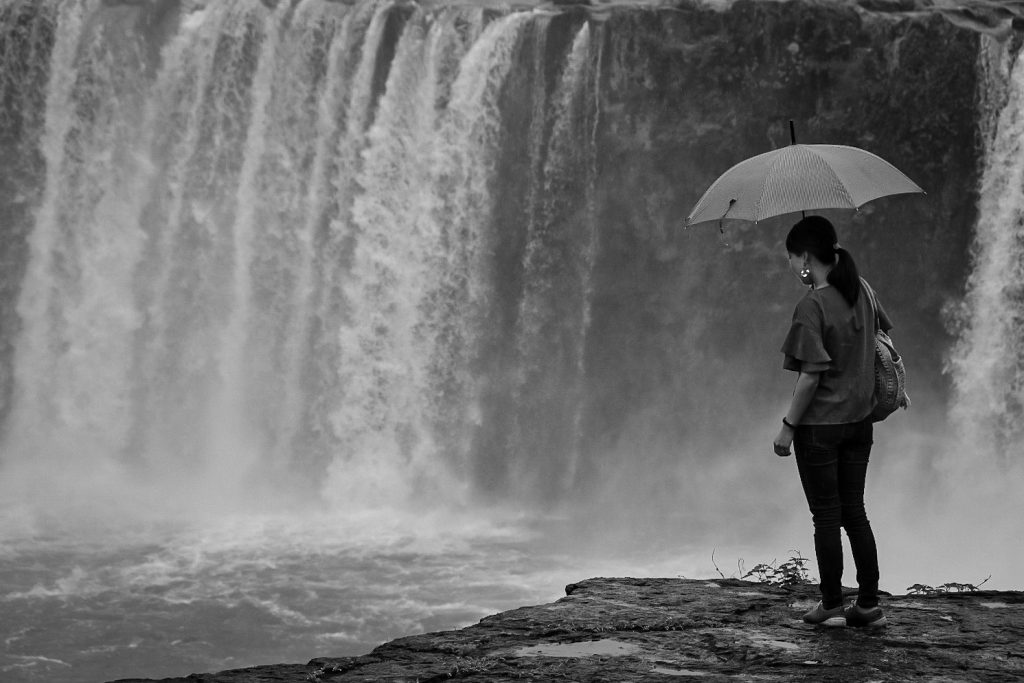 Harajiri Falls is a horseshoe-shaped fall of over 20 meters. While it may not be Victoria or Niagara kind of stunning, it certainly has its charm. Bonus points if you go in April as that's prime tulip viewing time! Any time of the year though, you'll see a gorgeous backdrop of green bamboo infested mountains and picturesque skies complimenting the cascading falls. Shuffle across the wooden suspension bridge for some aerial views of the Ogata River below.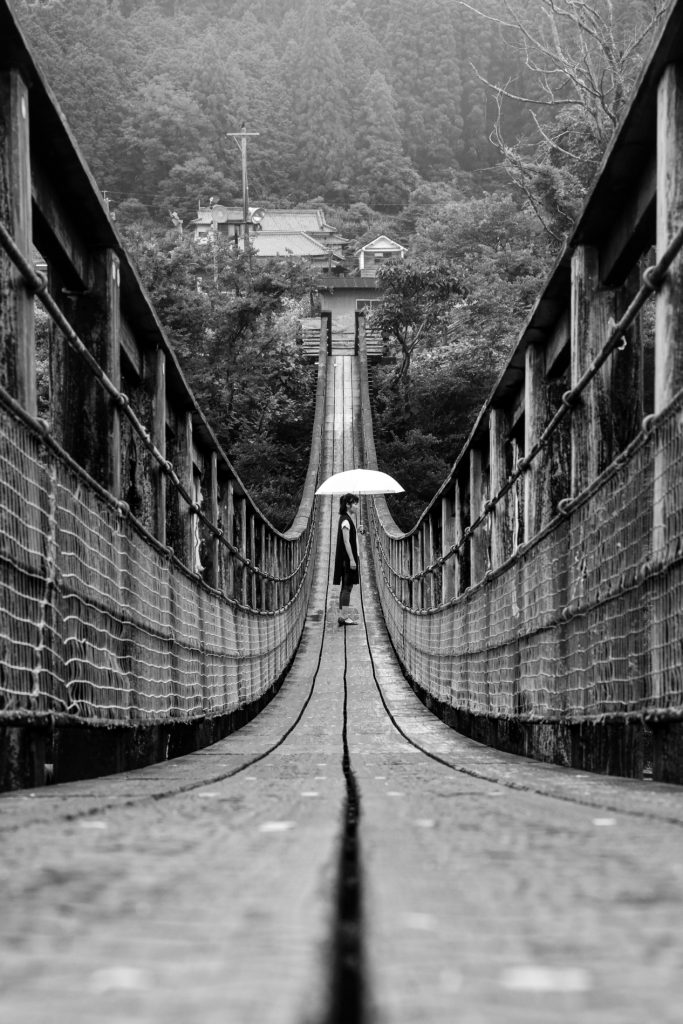 If you're driving from the Bungo Ono area on the 502 highway, stop by at Michinoeki-Kiyokawa souvenir shop for some of the most excellent からあげ (Karaage) in Oita and cold beer. Partake at the falls and enjoy two of the best pleasures of life at once: majestic views and warm, juicy flavors bursting in your mouth.
Oita in Review
That's it for Oita this time. What? Do you want more? Alright, you asked for it. But first, explore the quaint little streets of Taketa, bathe in the midst of Harajiri falls and eat all the juicy, deep-fried chicken that Oita presents to you. When you finish, let us know in the comments below and let's discuss your opinions of the forgotten prefecture of Oita!
Thank you for reading this week's blog!
If you are having trouble finding a place in Tokyo, please feel free to contact us and have a look at our properties at tokyoroomfinder.com. We will connect you with your desired house at no cost!