I was working at a guesthouse in Kyoto when I first heard of the island of Shikoku and of Shikoku Pilgrimage. It is Japan's fourth-biggest Island, located in the South of Chugoku region and on the West of Kansai. It is often overlooked by tourists, many don't know about its existence. There are no famous landmarks here like Mount Fuji or Fushimi Inari, but there is a special and magical atmosphere in this island that we find nowhere else in Japan, that shows how the human race can be the most incredible thing in the world.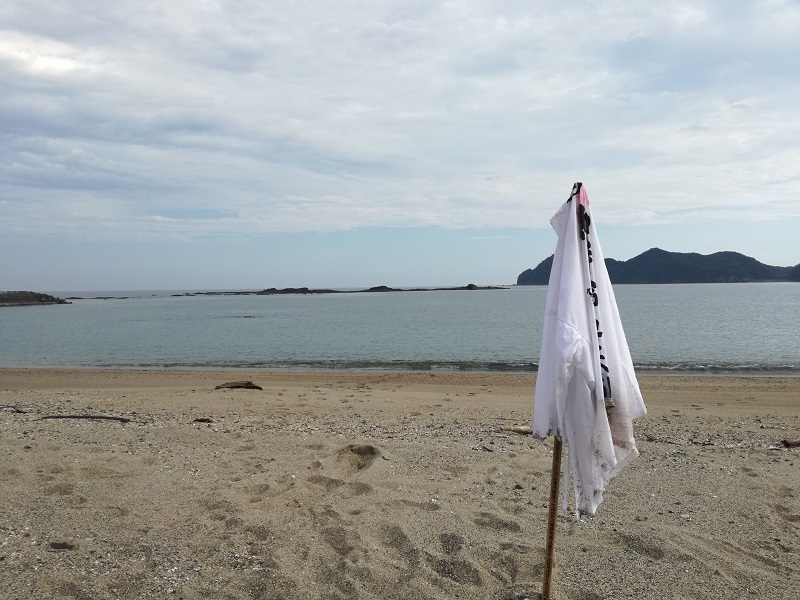 What is Shikoku Pilgrimage (Shikoku Ohenro)?
As I mentioned, Shikoku was revealed to me while I was in Kyoto. One of the guests of the place where I worked had come there just after he finished Shikoku's Pilgrimage or Shikoku Ohenro as Japanese people call it. To complete this pilgrimage, the pilgrim is supposed to visit all 88 temples that go around the island and cover a total distance of 1200km. They can do it by bus, by car, by bicycle or walking.
Nowadays, most pilgrims do it by car, we are in a world that doesn't allow the time for walking pilgrimages. But this guest had done it walking and he told me how life-changing this experience had been to him. He was one of the kindest persons I have ever met and after I also completed the pilgrimage I understood him.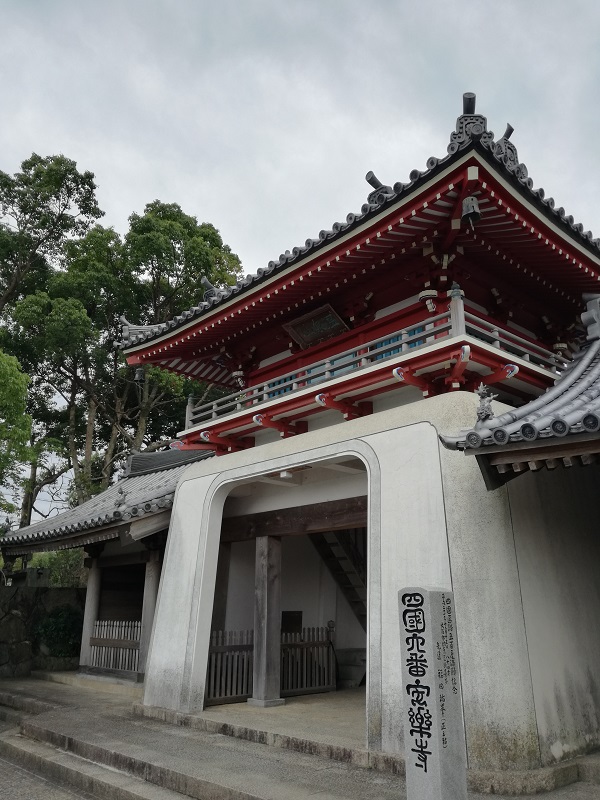 Walking and walking and walking
He was my inspiration to start my Shikoku Pilgrimage and so I started walking on the 21st of September, 2019. I barely knew what I was doing to my life and what would be the outcome of all this. On the first few days I was not quite sure about the purpose of this pilgrimage, why did people do it, or why was I doing it. Why did I decide to walk and visit temples in this island? This question occupied my spirit for a while. I thought of quitting in my first week, after temple 17, in Tokushima.
My feet and legs hurt, I had been so tired… But I didn't quit, I just continued walking. It becomes a habit. You wake up, you start walking, you eat, you sleep and repeat the next day and the next and the next. Always the same thing every day, it looks fairly easy because we don't have to think about what we are doing the day after. We have a detailed plan for the next couple of months and that plan consists almost entirely of walking. And also visiting the temples. Each temple you reach is a step closer to completion.
The harder it is to reach the temple the more rewarding it feels when you get there. Reaching temple 12 after hiking for 5 hours and going up and down 3 mountains was not an easy job, but believe me that it was worth every minute when I saw the temple finally approaching. Temple 66 in the frontier of Tokushima and Kagawa was beautiful with all these statues of Buddhist deities.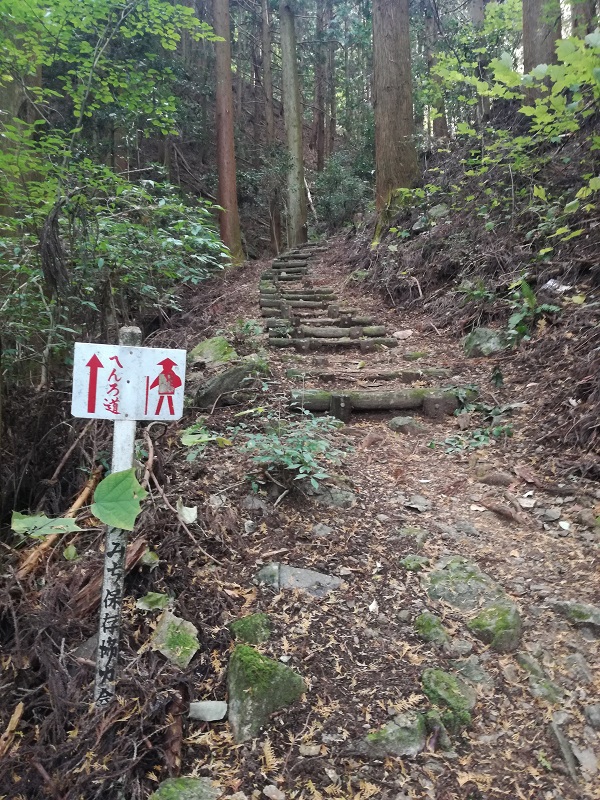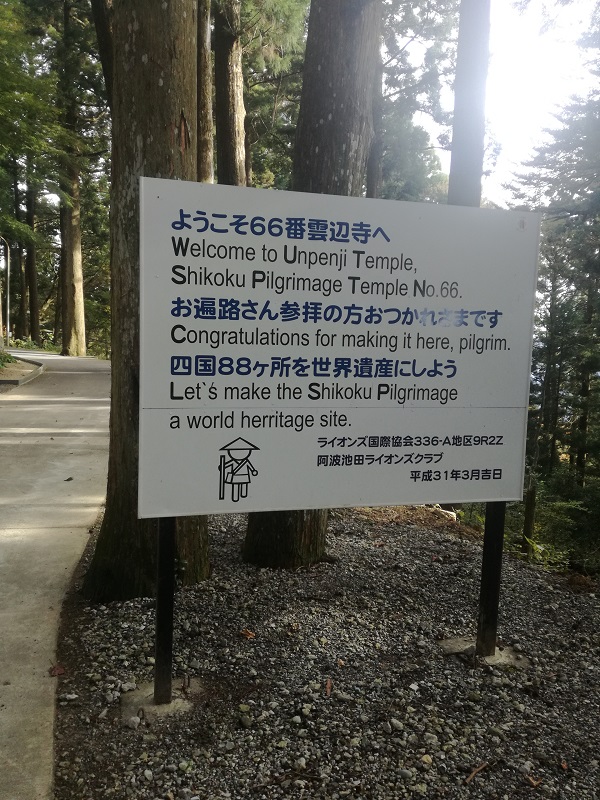 Kūkai
Kūkai is the monk behind this pilgrimage, it is said that he accompanies the pilgrim on his journey. Kūkai was born in the 8th century in Kagawa's Prefecture and he is probably the most famous monk in Japan for the importance he had in spreading Buddhism all around the country. He is said to be the one who built many of the 88 temples that make this pilgrimage and he has done it himself several times.
The staff the pilgrim carries is supposed to symbolize him and that's why we never really walk alone. He is there for us when we need him. Once, I asked the monk in temple 47 why did people do this pilgrimage and he told me something very interesting: people do this pilgrimage because they want to be like Kūkai, Kūkai was someone that was trying to make this world a better place and by doing this pilgrimage people believe they are following his footsteps and following also his example of improving the world.
One of the most valuable teachings I received during my time in Shikoku was that we have to do our share in order to preserve the world we live in.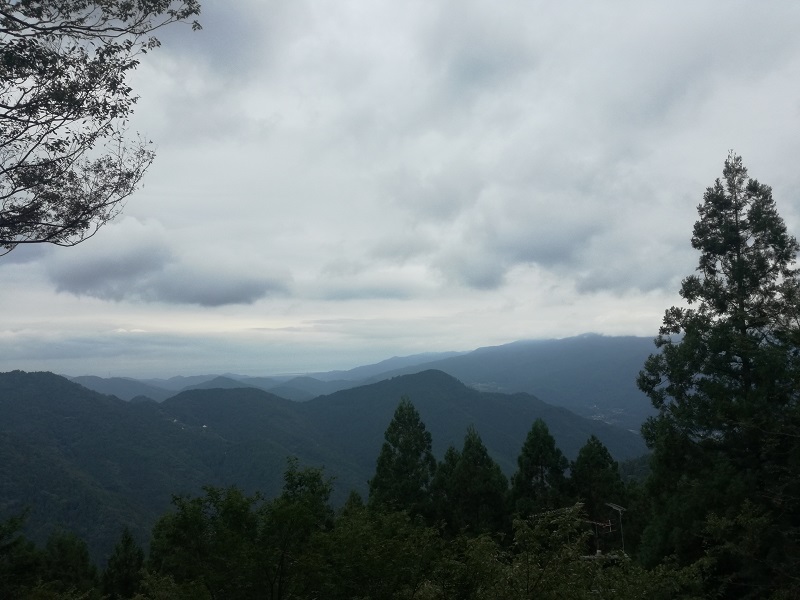 The kindness of strangers
In total, I took 56 days of my life to complete Shikoku Ohenro. It was without a doubt the most rewarding and important experience I had in Japan. I met so many amazing people that helped me along the way. Every day there was a nice little surprise that was the proof of the kindness of the people who live in this island. One time, a lady ran after me because she wanted to give me a bag with bananas and matcha. Another time a mother and her son drove me to a nearby onsen so that I could have a shower… The kindness was overwhelming and had a deep effect on me. These are just a couple from dozens of other things that can happen and that create the magical atmosphere that surrounds this island.
Please allow your life to be changed and come to Shikoku. It won't be easy, but you will be forever thankful for having done it.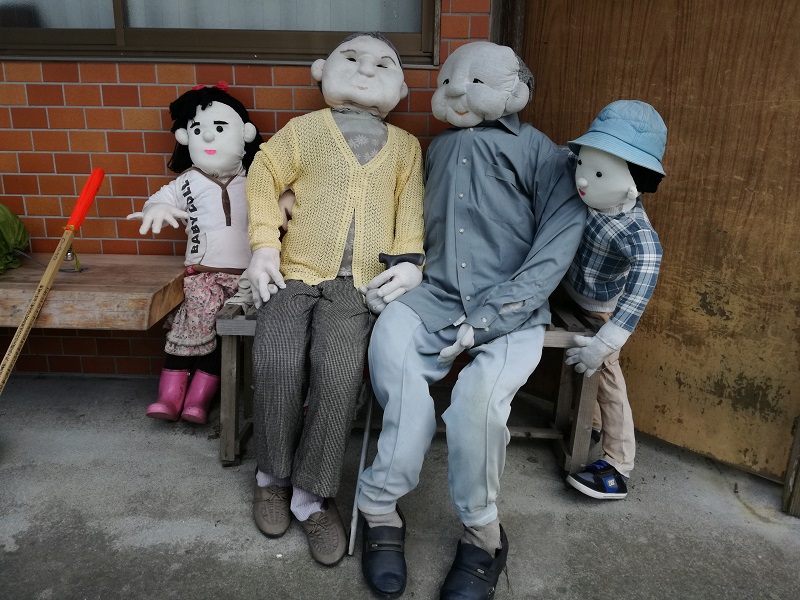 For more details about Shikoku Pilgrimage, check Shikoku Tourism Official website
Want to read more about Pilgrimages in Japan? Then we recommend you to read our Blog article about the Sacred Sites and Pilgrimage Routes in the Kii Mountain Range
Written by Diogo TELLECHEA