If you are looking to combine two areas within Tokyo for a day of travel, I would recommend visiting Ueno and Akihabara in the same day. This is one of the best Tokyo Day Trips for those who are short of time and are looking for the best way to see it all before their vacation expires. More so, since Ueno Station and Akihabara are a mere 15-minute walk from each other, this trip is easy on the expenses and light on the feet.
In order to do both trips, I traveled from Asakusa Station to Suehirocho Station by way of the Ginza line. Traveling to Suehirocho station places one closer to Akihabara and right around one of Japan's most electric shopping alley streets. Although I did not spend as much time in Akihabara as I did in Ueno, I found the local area to be very exciting due to a large number of shops offering tourists items to bring home as a memory of their time in Japan.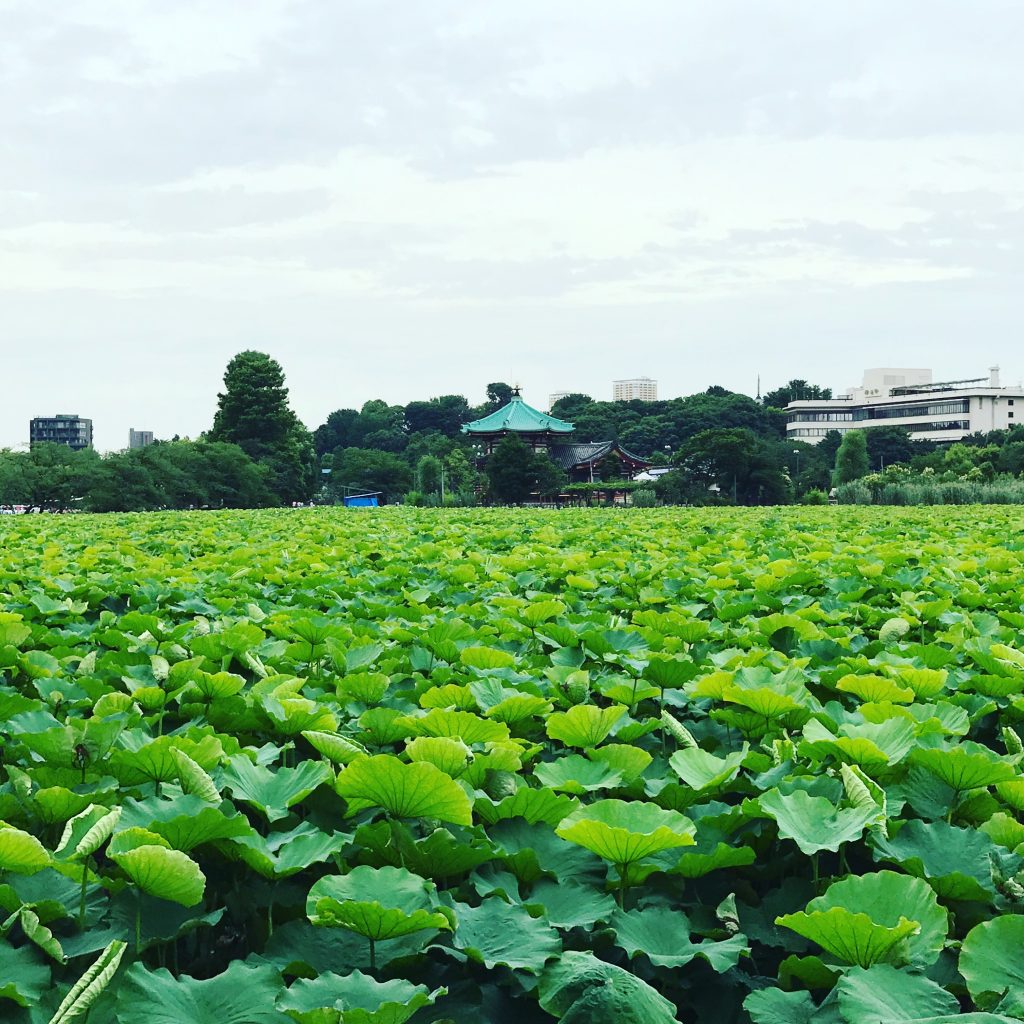 Upon reaching Ueno Onshi Park, I was blown away by the beauty and unique qualities of nature in this area. For instance, I could not see any water in Shinobazuno-ike Pond. The entire area was covered in lotus leaves which sit on top of the water and conceal the surface of the pond.
As I continued down the pathway, I noticed several points of interest located within short walking distance of each other. The first was a small Shitamachi Museum located on the right-hand side of the pond. As I had just started my day in Ueno, I chose not to pay the admission fee and continued walking towards the Bentendo Temple, which sits like a proud centerpiece over Ueno Park and the Shinobazuno-ike Pond. As I walked towards the temple, I was excited to see a couple of street vendors selling unique Japanese dishes on the narrow pathway to the entrance. After traveling and observing the nature around Ueno Park, I hadn't realized that it was lunchtime and I was quite hungry. The street food helped satisfy my craving.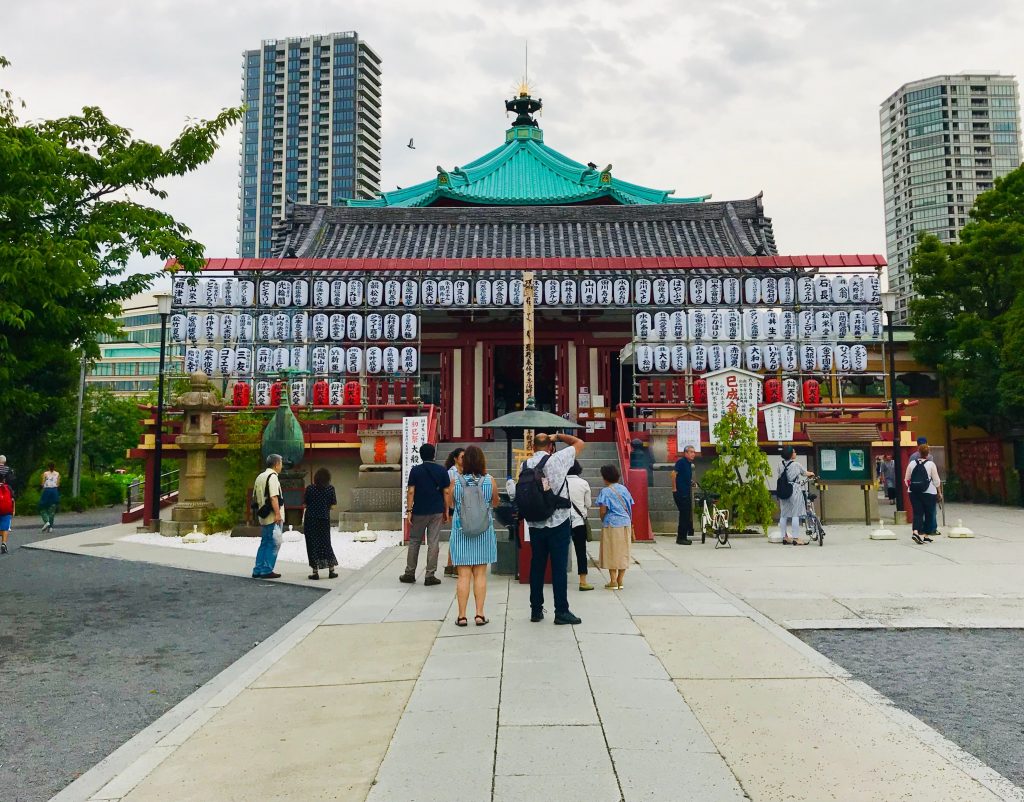 The temple is free admission and contains a small gift shop offering Japanese symbols for luck and good fortune. More so, you can purchase a wooden plank and write a message to hang onto the walkway leading into the temple. After about 45 minutes or so, I decided to keep moving and see what else I could find in Ueno Park. It turns out that I did not need to walk far as the Ueno Zoo is located right across the pathway from the Bentendo Temple. The admission fee for adults is 600 yen and I found it more than fair to enter the zoo.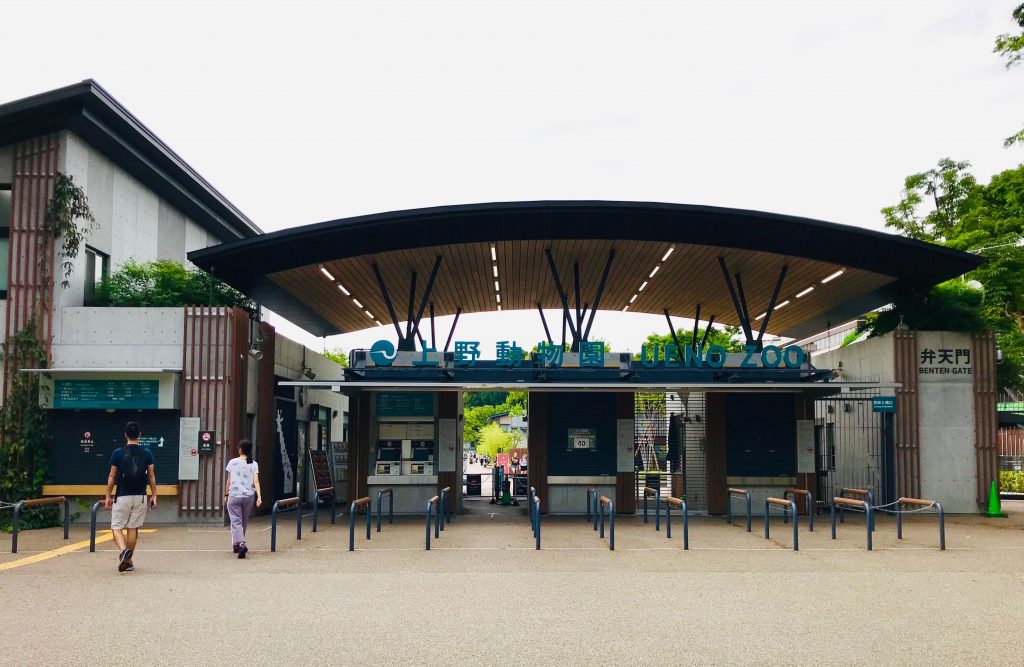 Continuing onward, I walked towards the Ueno Park Fountain and crossed the street. The area across the street from the fountain is specifically secluded for museums as there are 7 separate buildings located next to each other, offering a variety of different exhibits. This part of Ueno Park almost looks like an American college campus as the buildings are tall with gothic and greek like structures and columns. Although you cannot enter the gated facility blocking the museums without paying the admission fee, I found the area to be a great resting spot. There is a Starbucks directly adjacent to the Ueno Park Fountain, offering great seating outside and free wifi if, you are looking to catch up on work or find directions to your next location.
Akihabara is known as the technology center of Tokyo. Here you can purchase numerous products such as computers, cell phones, chargers, and unique Japanese tech-related products. More so, this part of Tokyo has some of the biggest and wildest arcades in Japan. The Sega Arcade is perhaps one of the most iconic gaming centers within this area and contains a wide assortment of ways to spend one hundred yen coins. Each floor of this arcade contains a different gaming theme so that visitors can navigate their favorites with ease and spend more time gaming rather than searching for what game to play.
After spending your coins at the arcade, take your bills to the Kinji store in Akihabara and buy clothes ranging from traditional Japanese robes to the everyday street clothes you are probably wearing while reading this article. This store is located around a narrow street filled with thrift stores and other shopping centers where one can find both traditional Japanese and western clothes.
Takeaways
I found Akihabara and Ueno to be one of the best Tokyo Day Trips. These two areas offer a terrific balance of Japan's history, both old and new and give tourists an abundance of options to spend their day. If you are planning on traveling to Ueno, the Shinobazuno-ike Pond is a must-visit due to the vast amount of tourist attractions located within the pond's vicinity. More so, this is an area that will not cause you to break the bank as most admission fees are rather cheap and even free.
Thank you for reading this week's blog!
If you are having trouble finding a place in Tokyo, please feel free to contact us and have a look at our properties at tokyoroomfinder.com. We will connect you with your desired house at no cost!