Tokyo is the city that has something for everybody. There's always a place for any occasion and an event that suits any interest. So it feels tempting to just immerse yourself in the city and explore every nook and cranny there is to see.
However, as interesting as Tokyo is, it's a good idea to explore its surrounding areas every now and then. These places have their own flavor of charm, and having a nice change of scenery can do anybody good.
Take a day trip outside of Tokyo and check out these 5 places within stone's throw of the city. As with everything else, we advise practicing precautionary measures to stay safe while travelling.
Nikko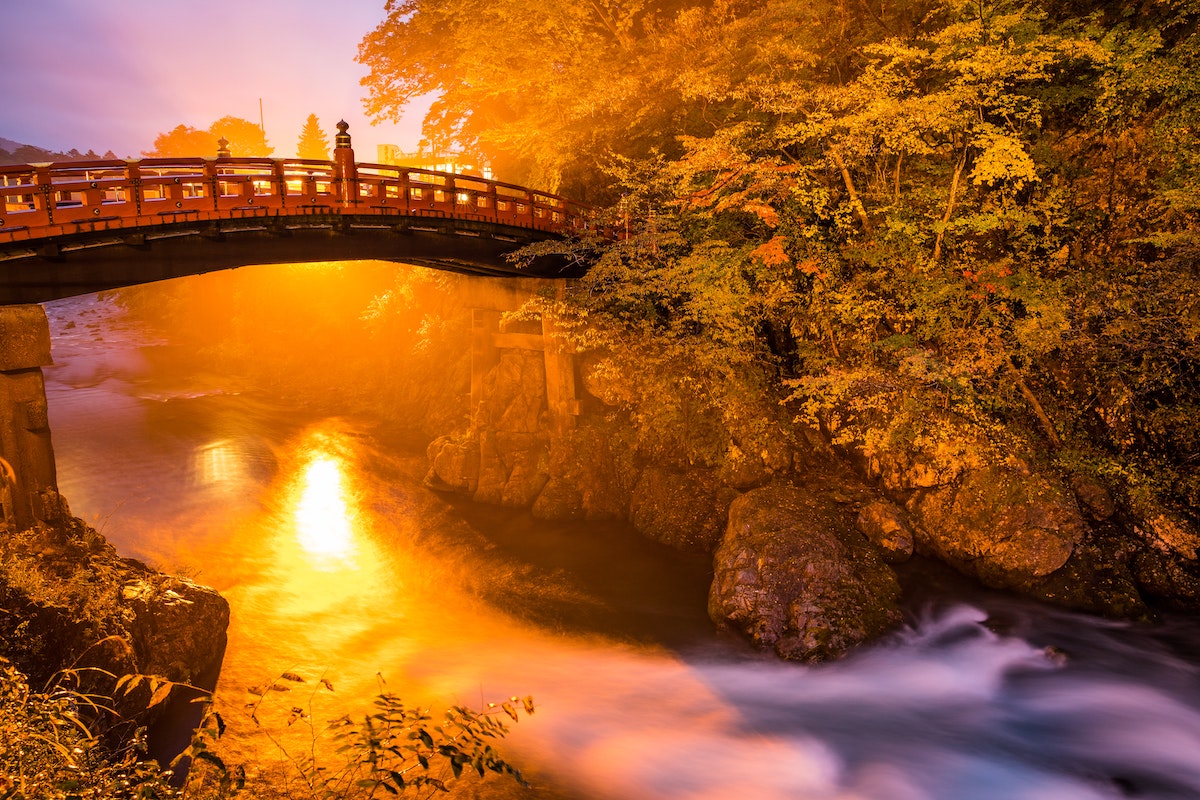 Located in Tochigi Prefecture, Nikko is a treasure trove of picturesque scenes. You'll find yourself surrounded by lush forests, clear rivers, and majestic waterfalls.
Two of the most popular waterfalls in the area, the Kegon Waterfall and the Yudaki Falls, are equipped with observation decks for visitors. There's also the Daiya River, which flows freely under the Shinkyo Bridge, a traditional bridge connecting several of Nikko's most famous shrines and temples to the rest of the town.
Three of these shrines and temples (the Futarasan Shrine, Tōshō-gū, and Rinnō-ji) form a collective UNESCO World Heritage Site. They're considered "architectural masterpieces" and have histories that trace back to Tokugawa Ieyasu, one of the greatest historical military figures of Japan.
Getting to Nikko: The cheapest and most straightforward way to get to Nikko is via train. If you're coming from some of the major stations in Tokyo like Shibuya, Shinjuku and Ikebukuro, you can take the JR Shonan-Shinjuku Line to get to Kurihashi station, and then transfer to the Tobu-Nikko line.
From Kurihashi, this line can go directly to Tobu-Nikko station, but it's best to check ahead as sometimes the route changes and you will need to make a transfer. This route takes about 3 hours and costs around 2,000 yen.
Kamakura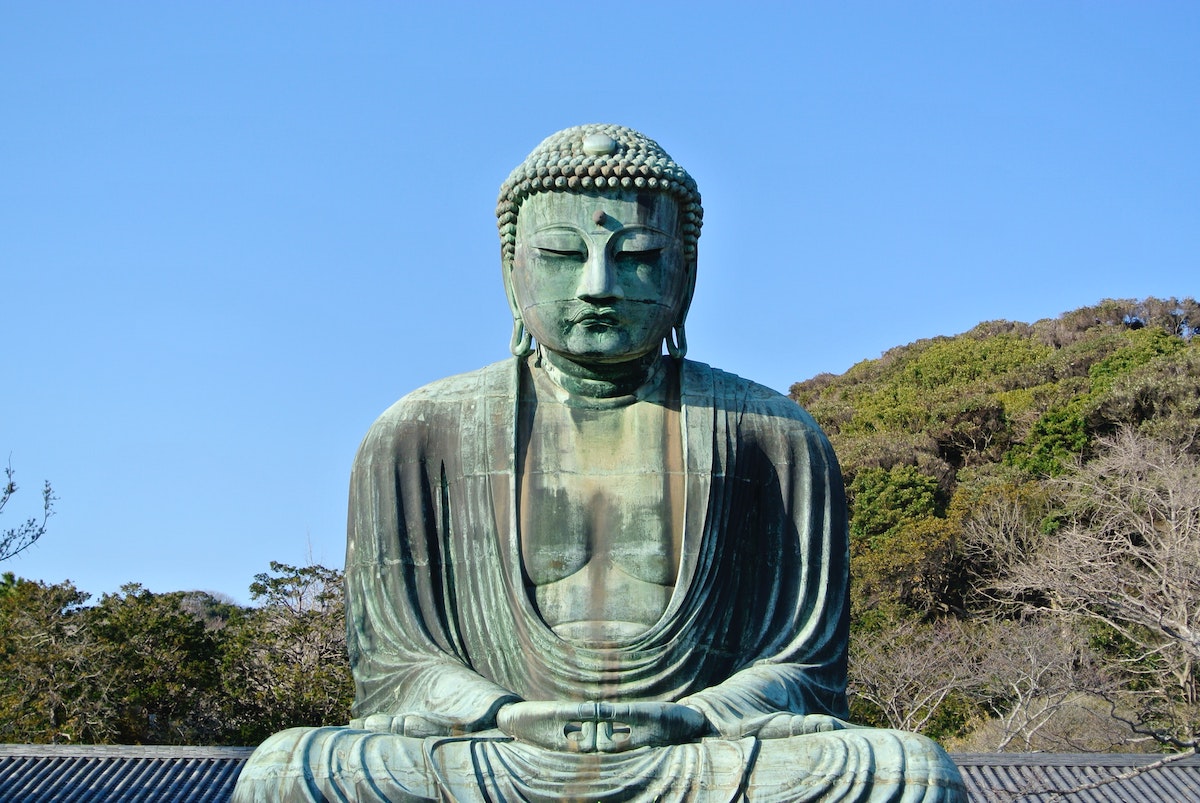 Perhaps the first thing people associate with this seaside city is the Great Buddha, also known as Daibutsu in Japanese. It sits peacefully inside the Kotokuin Temple, and is the second tallest bronze Buddha statue in Japan.
There are also other activities you can do that are more nature-based; for example, on a good day, you can choose to go hiking at some of Kamakura's hiking trails. The Tenen Hiking Course passes by several tomb caves, called yagura in Japanese. And of course, being a seaside city, there are sand beaches you can chill in during the summer.
Getting to Kamakura: The JR Yokosuka Line makes direct trips to Kamakura station from stations like Shinagawa and Tokyo. It takes around 940 yen and under 1 hour to get to Kamakura from either station.
For departure points like Shinjuku or Shibuya, the JR Shonan-Shinjuku Line has a rapid route for Zushi that stops at Kamakura for the same fee and travel time as the Yokosuka Line.
Kawagoe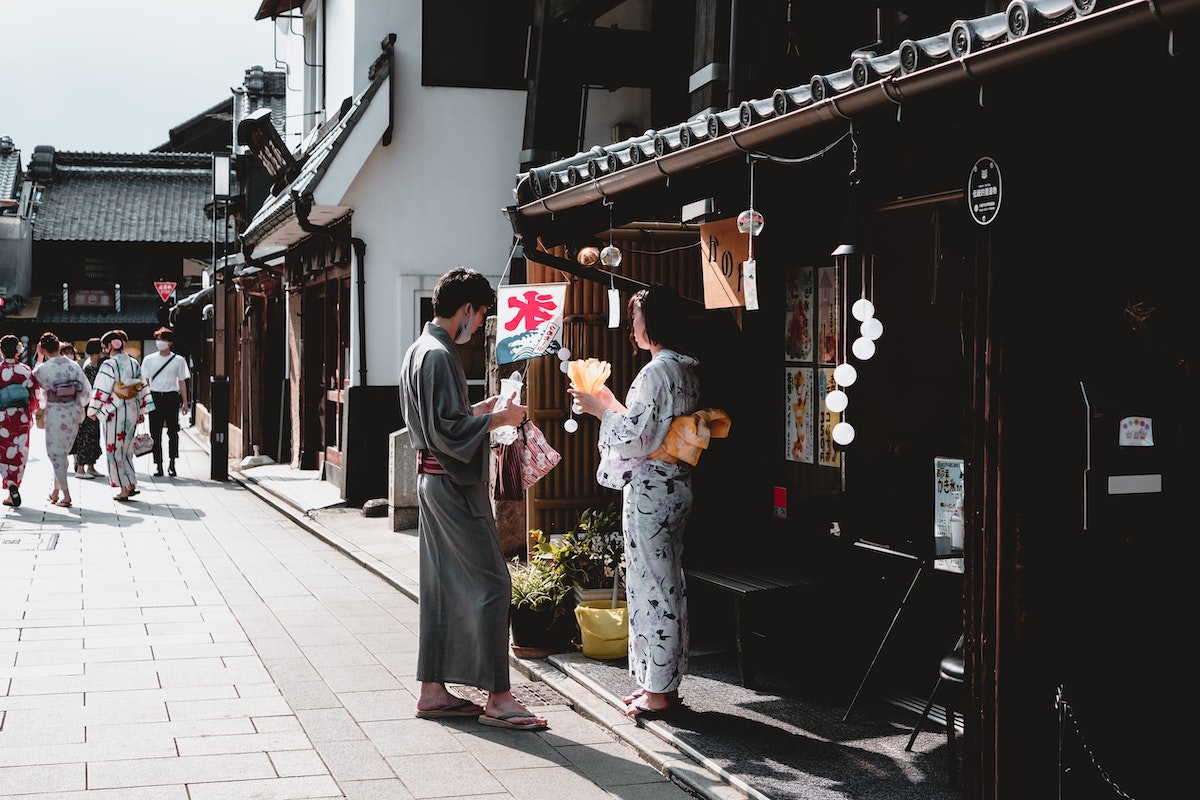 Kawagoe is known as the "Little Edo" of Saitama. This city earned its nickname thanks to the well-preserved traditional architecture that makes you feel as if you just went back in time.
There are two main areas that you can stroll by to get that feel for historic Japan. One is known as Kurazukuri Street. The name refers to the area's architectural style of steep tiled roofs and clay walls, and you'll find a variety of shops and restaurants homed in these buildings.
The other is a narrow alley aptly named "Candy Alley" after the products being sold there. You'll find vibrant displays of traditional Japanese sweets, so you can indulge your sweet tooth while enjoying Kawagoe's distinct old world charm.
Getting to Kawagoe: Coming from Ikebukuro is the quickest route to Kawagoe, and if you take the Tobu Line rapid train, it only takes 30 minutes and costs 480 yen. So if you're coming from elsewhere, we recommend transferring to Ikebukuro first then taking the direct route to Kawagoe Station.
Hakone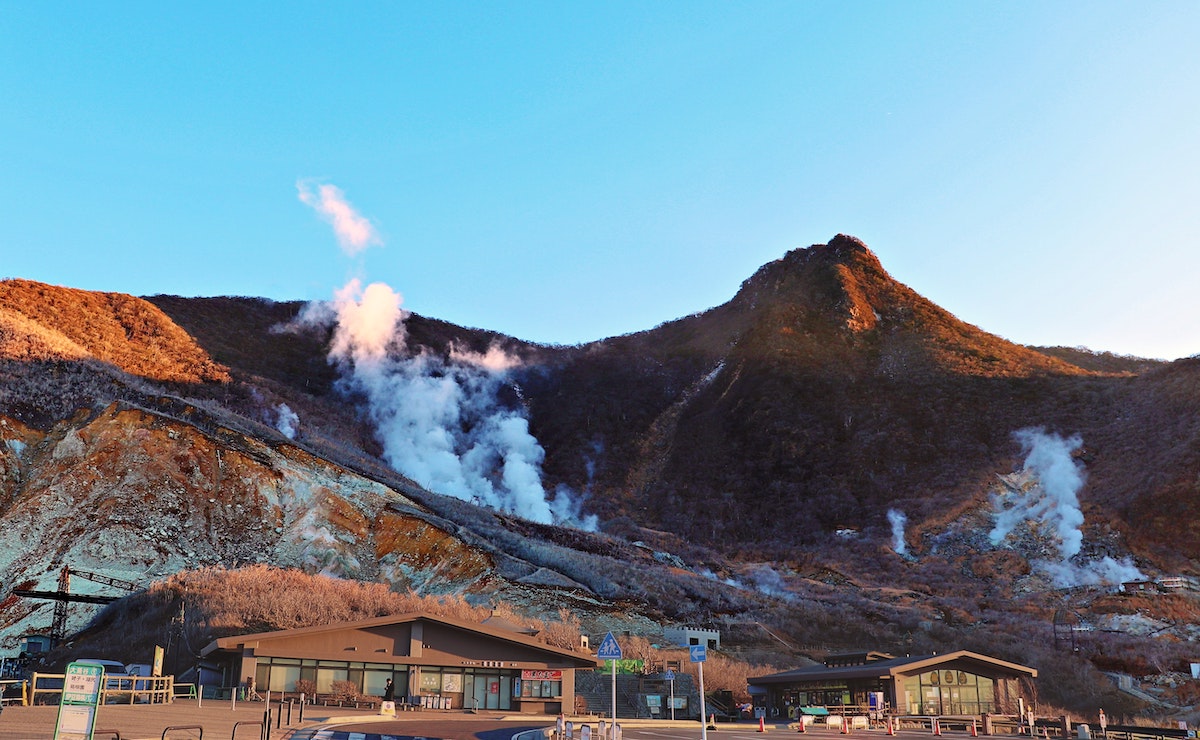 Hakone's unique geography makes it one of the areas in Japan renowned for hot springs and natural volcanic areas. Owakudani is a spot where you can observe its volcanic geography up close through the steaming fumes that can go as tall as the mountains.
If you want to have a relaxing time however, Hakone also has plenty of hot springs that allow you to do that. You can't go wrong no matter which hot spring you choose, plus, a good number of them are outdoors so it's the perfect chance to feel at one with nature while you soak your worries away.
Getting to Hakone: The station you want to get to is Hakone-Yumoto station, and you can take an Odakyu Line train to get there. If you want to spend less money, for 1,220 yen, you can take the express or rapid express train from Shinjuku to Odawara (90 mins) then transfer for another 15-minute train ride.
If you want a direct route, you can buy a one-way ticket for the Odakyu Limited Express Romancecar for 2,330 yen to get to Hakone from Shinjuku in 80 minutes.
Yokohama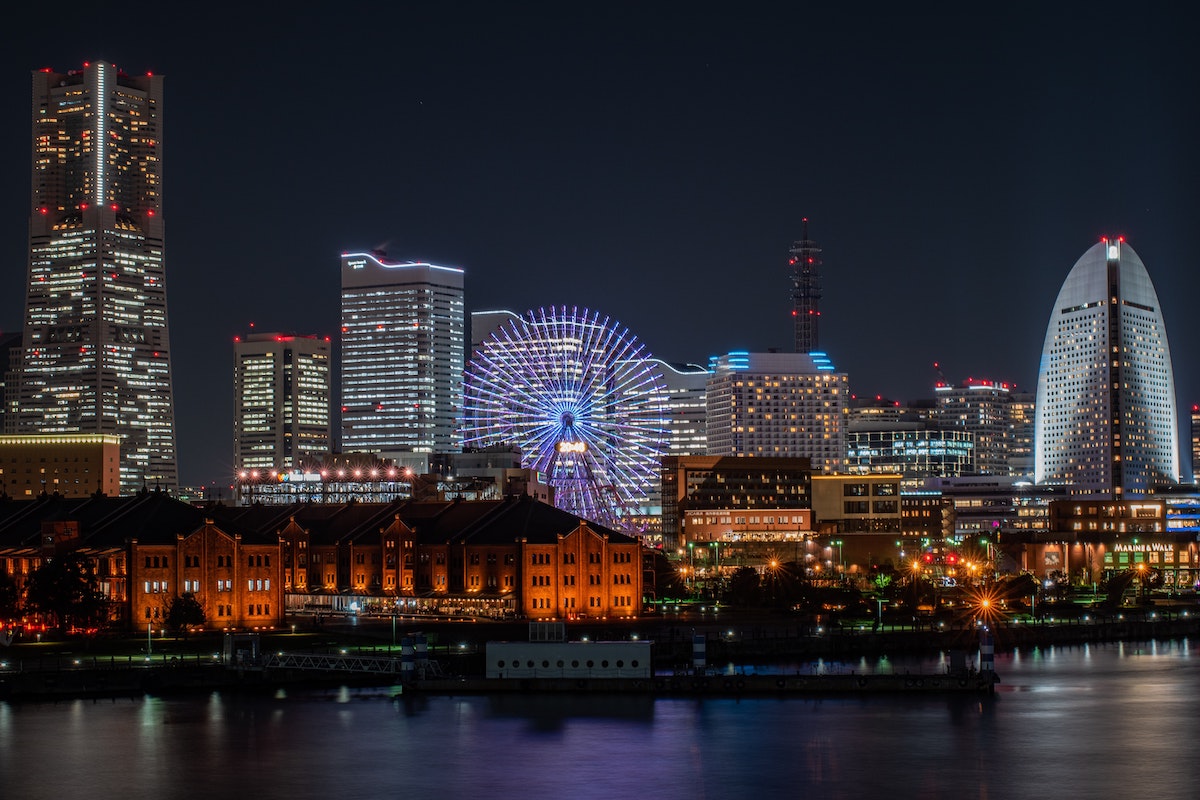 Japan's second largest city just behind Tokyo, Yokohama is a bustling city in its own right. It has a sprawling Chinatown where you can treat yourself to a feast of Chinese cuisine. The exquisitely decorated temples and gates around Chinatown are well worth the visit too.
There are also family-friendly spots for those seeking that out; Cosmoworld is an amusement park that has a variety of rides and even a giant ferris wheel that overlooks Tokyo Bay, and the Cup Noodles Museum is a fun attraction that lets you do things like creating your own cup noodle flavor.
Getting to Yokohama: Yokohama is a 33-minute, 570 yen trip from Shinjuku via the JR Shonan-Shinjuku Line. Shibuya is also another major station you can use. The Toyoko Line's Commuter Limited Express train from Shibuya gets you a 30-minute, 280 yen one-way trip to Yokohama.