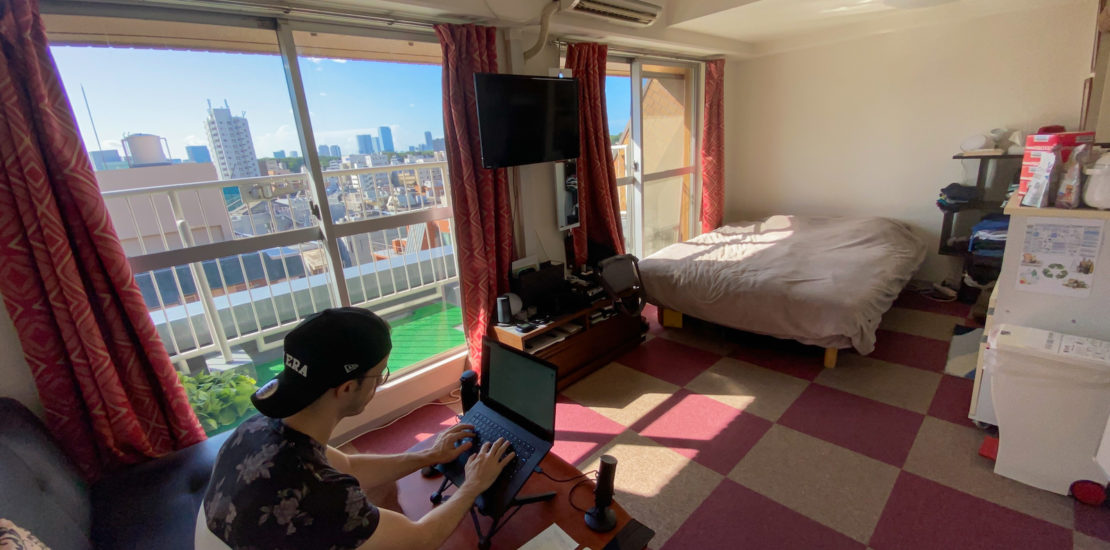 Tokyo Room Finder Tenant Spotlight: Mewen
A passion for Japan and the need for a reasonably priced furnished apartment led Mewen to find Tokyo Room Finder.
1. Could you tell us a little about yourself and how you became interested in living in Japan?
I'm Mewen, 27 years old, and I'm currently working remotely as a video game programmer. I started to manifest an interest in Japan when I was a teenager, mostly thanks to video games and anime/manga.
I had the opportunity to travel to Japan for the first time when I was studying in Australia during a holiday break. I really enjoyed my time here and told myself I would come back again, now since I work remotely, here I am again!
2. What challenges have you had in finding an apartment in Japan either by yourself or with a typical Japanese real estate agency?
It was to be able to find an apartment with furniture reasonably priced (since I'm used to moving a lot, I use AirBnB frequently, and prices there weren't suitable for long term plans) and with quite flexible contracts concerning the duration.
3. What type of apartment were you looking for when you contacted Tokyo Room Finder?
It came down to find a good compromise between the apartment size (since they can be quite small in huge cities like Tokyo), and to be close to the city and to be able to navigate easily (I'm mostly working from cafes so I like to be able to go to places without spending too much time commuting).
4. Can you tell us about the area that you are living in?
I'm in Yoyogi, and it has to be one of the best places in my opinion. It's really quiet at any time of the day, and still it's really close to the center of the city. The Yamanote line is accessible at the Yoyogi station (alongside two other train lines), and with the Shinjuku station just one stop away, you can move around and outside Tokyo in the most convenient way possible.
Check out Mewen's stunning photos on his Instagram account.