In my previous post, I wrote how life in Norway compares to Japan. This blogpost will focus on a holiday Norway and Japan share. This holiday is New Years Eve, which is a globally recognized holiday. Its global recognition means there are several ways of celebrating the new year.
This holiday usually takes place in late December or early January depending on your country. In northern Europe, December is a frosty month with little daylight. I believe many readers can relate to this. Lack of sunlight plus subzero temperatures often results in winter blues.
Norwegians celebrate two holidays in December: Christmas and New Year's Eve. The major one for most Norwegians is Christmas. We visit family members, decorate our homes and exchange gifts. According to forum.no, most people take down their Christmas decoration in the start of January. What Norwegians do on New Year's eve, however, is a different story.
How we celebrate the new year in the far north
New Year's Eve is celebrated in a different way than Christmas. The last day of the year is more of a party day in Norway. Since Christmas is a family holiday, people often go out with friends on the 31st of December. It's not unusual to celebrate with coworkers or neighbors either. Several restaurants or other establishments arrange parties on New Year's Eve. It's uncommon to decorate the house for New Year's Eve. Many use some of their Christmas lights as New Years' decorations instead.
Norwegians living in the countryside or suburban areas often purchase firework for the celebration. These can be bought at grocery shops, supermarkets or small outdoor markets. According to Aftenposten, each Norwegian spent 65 NOK (ca. 800 JPY, 7 USD or 6,5 euros) on fireworks in 2016. Larger cities such as Oslo or Bergen often arrange public firework shows. People living in larger cities or city centers are not allowed to shoot fireworks. Dense settlements and fire do mix well!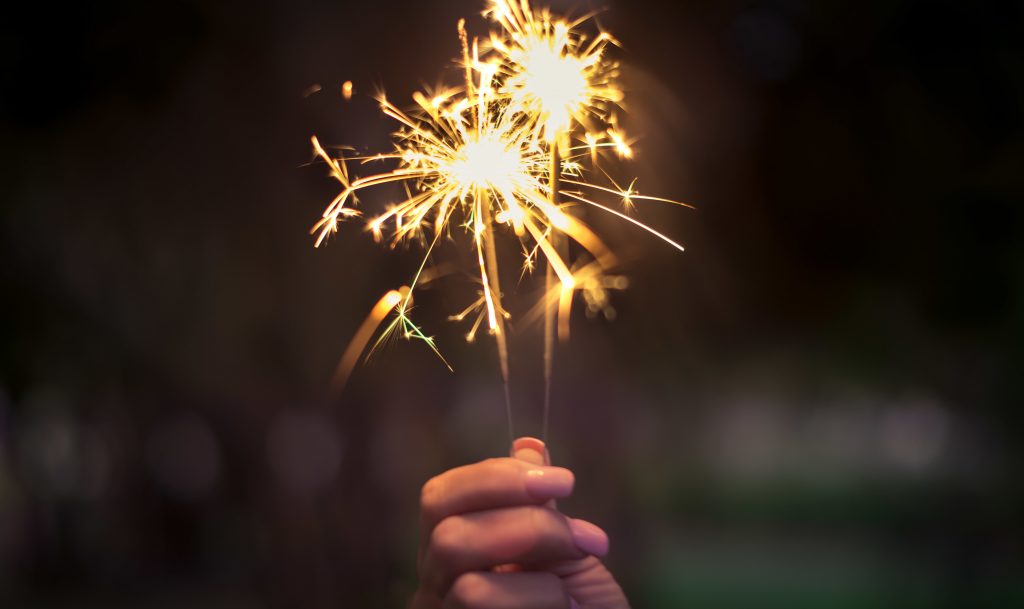 Another important tradition is the speech from H.M. King Harald. This speech is sent live from the royal palace at 19:30 (07:30 PM). In 2015, roughly 715 000 people watched the speech. The Norwegian king has held a New Years' speech every year since 1960. Therefore, the King's speech is a dear tradition for many Norwegians. Next is the New Years' concert from Vienna. According to Aftenposten, it's been sent live on TV since 1959. Nearly 580 000 Norwegians watched this concert in 2016.
We can't forget how important food is. According to Aftenposten, most Norwegians ate turkey or lamb ribs on December 31st. Quite a few people eat reindeer meat at New Year's Eve as well. Yes – you read correct. We eat Rudolph for dinner. Furthermore, most Norwegian eat dinner with their family before going out to party. This is a tradition the Japanese and Norwegians share.
A new year in the land of sunrise
New Year's Eve in Japan is all about tradition. This is a contrast to the informal party atmosphere in Norway. According to Japan Today, New Year's eve is a very important holiday. Many Japanese consider it to be a major holiday.
A very important aspect of Japanese New Year is "osoji". Japan Today has translated"osoji" to "a big cleanup". "Osoji" takes place at the end of December. The purpose of "osoji" is to get rid of lingering trash and useless items. Furthermore, it purifies the home for the new year. Many people decorate the house as well. According to Hello Tokyo, some of the decorations are kadomatsu, shimenawa, shimekazari plus mochis.
Kadomatsu are three bamboo branches that are cut diagonally. Pine branches are tied to the bamboo with straw rope. Hello Tokyo says that pine symbolizes longevity. Shimenawa are sacred straw ropes that are supposed to keep evil spirits away. Shimekazari, however, features auspicious objects. Their function is similar to the shimenawa though. Lastly are the kagamimochi. This decoration features a smaller rice cake placed on the top of a larger one. Hello Tokyo says that mochi is considered as a sacred food. This makes sense given that rice is a staple in Asian cuisine. Japan is no exception to this.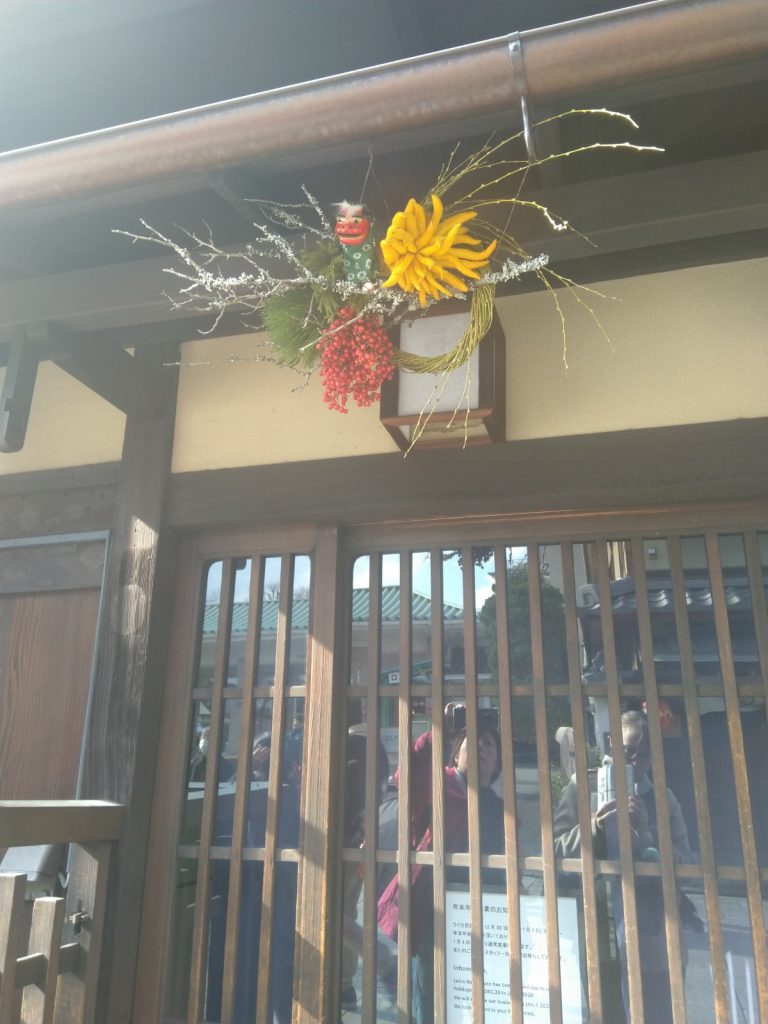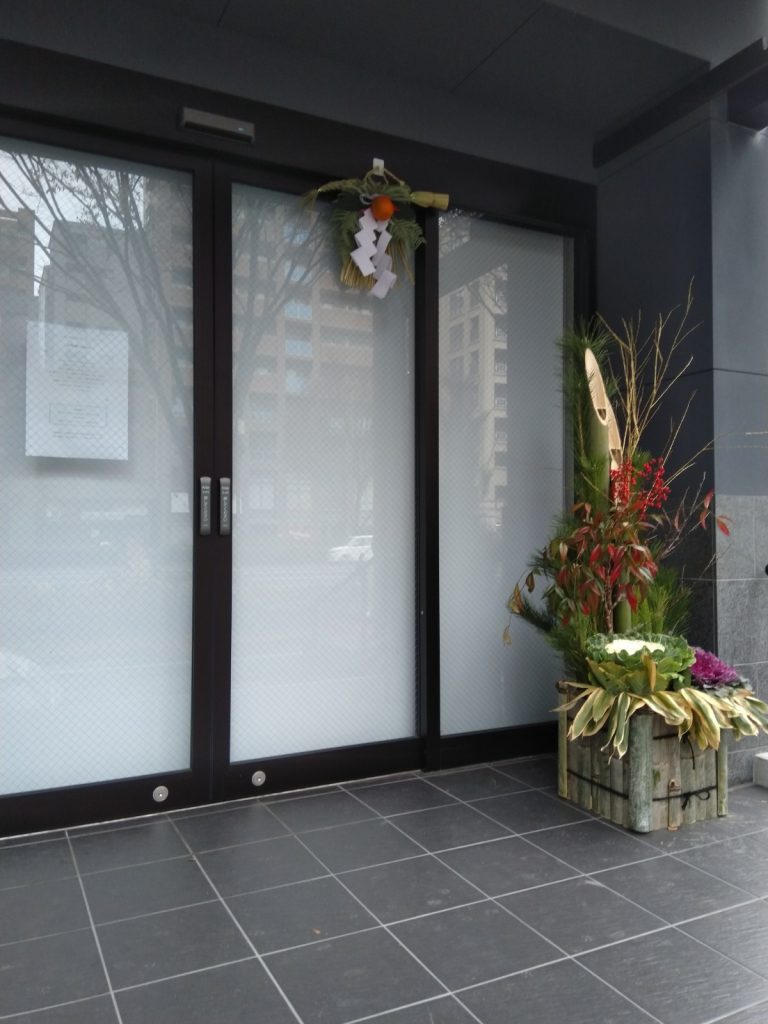 What happens after the new year arrives may surprise many Westerners. According to Hello Tokyo, New Years' decorations are burned at shrines. The mochis are split by hand or hammer. Next, they are served with stewed red beans and sugar. This event is named "kagamibiraki".
The food served on New Year's Eve is rich in symbolism as well. "Just one cookbook," says that the Japanese eat Osechi ryori at New Years Day. Osechi ryori features a number of dishes. Many of them are connected with good luck for the upcoming year. One of the dishes is a candied chestnut with sweet potatoes. This dish is meant to symbolize economic fortune and wealth. Another dish you can find is noodles. Japan Today says that soba noodles are connected to longevity. Secondly, soba symbolizes a wish to cut away all the misfortunes of last year.
Starting a fresh year in the old capital
I already knew that New Year's Eve in Japan would be very different from Norway. In 2013, I celebrated New Year's Eve in China. Many of the shops sold red envelopes, horse plushies (2014 was the year of the horse) plus sparkly decorations. China featured an amazing fireworks show plus a special TV show on New Year's Eve.
However, Japan is a different nation from China. What I did knew was that Tokyo would be quite crowded. Hence why I wanted to celebrate this holiday in another city. My choice fell on Kyoto. This is a city rich in history that goes back hundreds of years. Celebrating the new year in such an old city would be an experience to remember.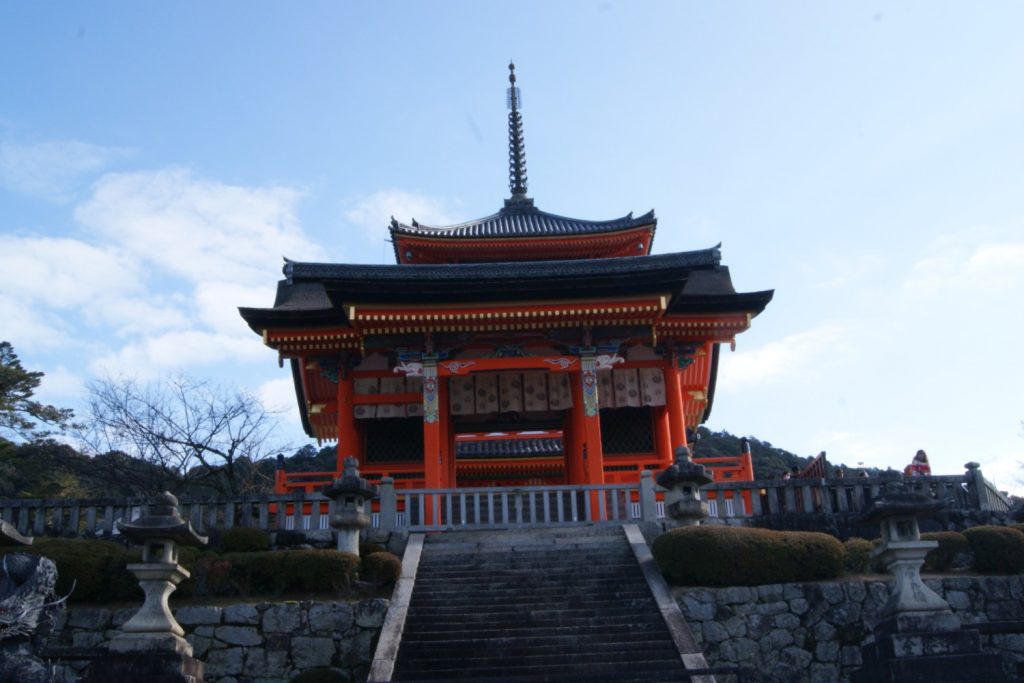 The first notable difference was the TV show. Watching TV on New Year's eve in Japan was quite an experience. Firstly, the hosts wore gorgeous kimonos in modern or traditional patterns. The show was a great example of how Japan is a mix of old and new. The following appeared on the TV screen in the span of 35 minutes:
Men playing Japanese drums (taiko).
A giant Pikachu dancing next to a line of men. Said men wore brightly colored suits.
A Japanese woman singing a traditional song. Her outfit was a gorgeous kimono with Japanese motives.
A J-Pop group dressed in Japanese school uniforms. They song modern songs while dancing.
I enjoyed the show quite a lot despite not understanding the language. Sure, I missed hearing the king talking about how 2019 had been. The Japanese New Years' show, however, gave me a great overview of Japanese performing arts. These performing arts were both traditional and modern. Despite the contrast, I thought they blend together quite well.
Hatsu-hinode at Kiyomizu-dera
Next day was January 1st or "hatsu-hinode". According to japan-guide.com "Hatsu-hinode" is supposed to set the mood for the rest of the year. This is a day that should be free of stress and anger. I went to Kiyomizudera temple as many other Kyoto citizens did. According to japan-guide.com, visiting the local shrine on January 1st is an important tradition.
Kiyomizudera was no exception. The temple was packed with people of all ages. Several women and quite a few men wore traditional kimonos. As a traveler, this was a feast for the eyes. Especially when you had an old temple as a backdrop! I was not the only foreigner there either. During my stay, I saw Westerners or heard Chinese phrases being spoken.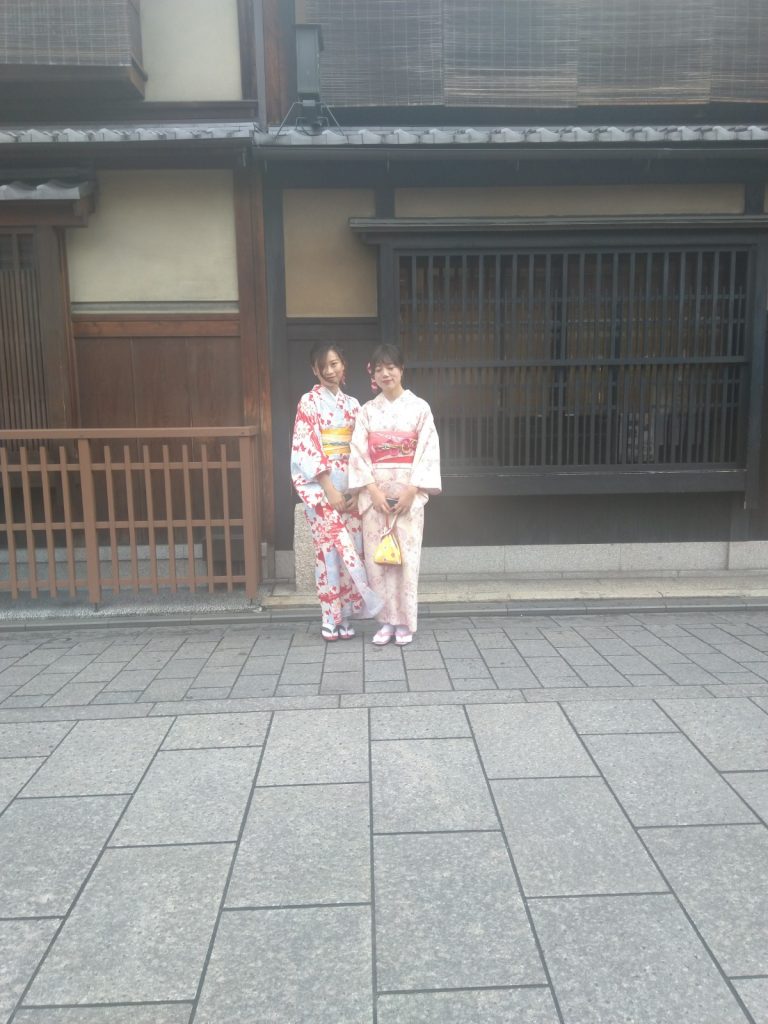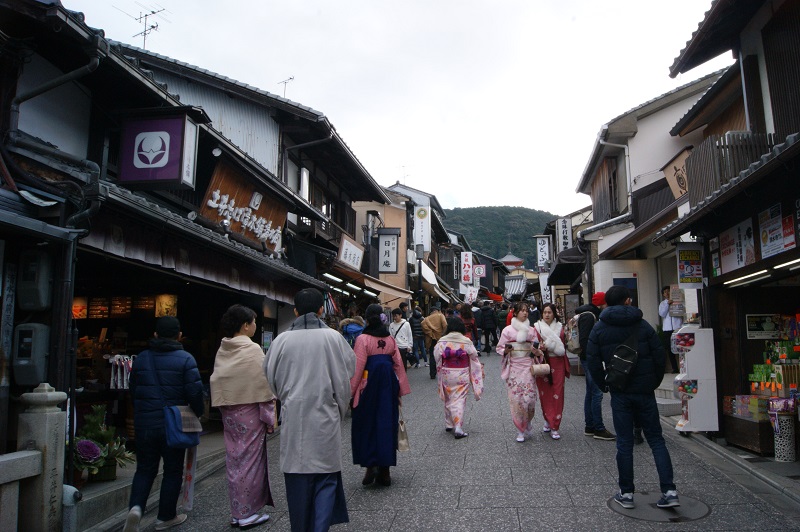 Furthermore, the temple featured several stalls. There were many places where you could buy different food or drink. Some of these were the traditional food I talked about earlier. Others sold fortunes that would predict the new year. At Kiyomizudera, one could purchase different types of charms. They promised everything from better grades to safer driving. The atmosphere at Kiyomizudera was very special. On one hand, the traditional aspect was impossible to ignore. People wore kimonos, prayed for the new year or purchased charms. In contrast, people were laughing or smiling. Many seemed to be optimistic about the new year.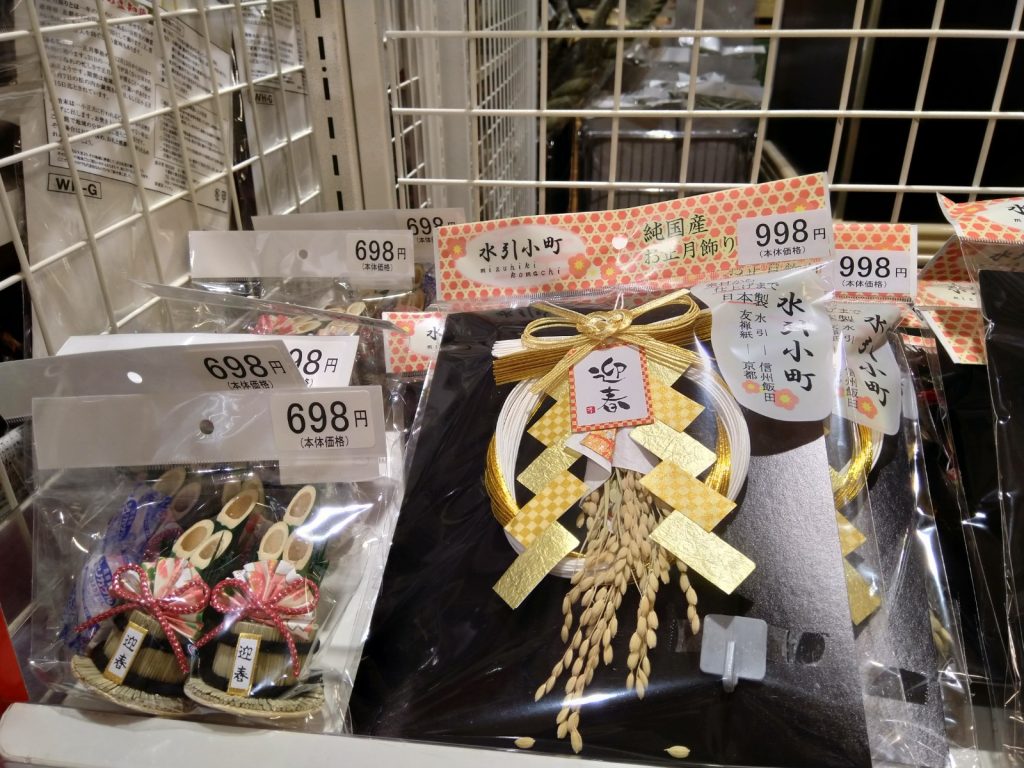 What we all wish for the New Year
Many Westerners can probably relate to the saying "New Year resolution". This can be things like studying more, living a healthier lifestyle or improving a skill. In Japan, they seem to have a similar notion. According to guidable.co, this is called "kakizome". This is the first calligraphy of the new year. This calligraphy is displayed in a place that's easy to see. The Japanese often use "yojijyukugo" when writing their "kakizome". Guidable.co tells that "yojijyukugo" are four kanjis that are supposed to tell a story. Their function is to tell a history or hand down past wisdom.
The visit to Kiyomizudera was a very interesting experience. Many visitors were not Japanese or celebrate January 1st this way. I was a part of both equations. Still, we all wanted to pay our respects to this ancient temple. All of us wanted to start the new year the best way possible. This wish brought us all together at the ancient temple in Kyoto.
I think several of the Japanese ways of celebrating New Year's Eve can be transferred to the west. Starting a new year with a clean house can mark the start of something new. Writing down your new year's resolutions are not a bad idea either. Forbes says that people who write down their goals are more likely to accomplish them. Furthermore, telling friends and family makes you more accountable. It makes it easier to get the support you need as well.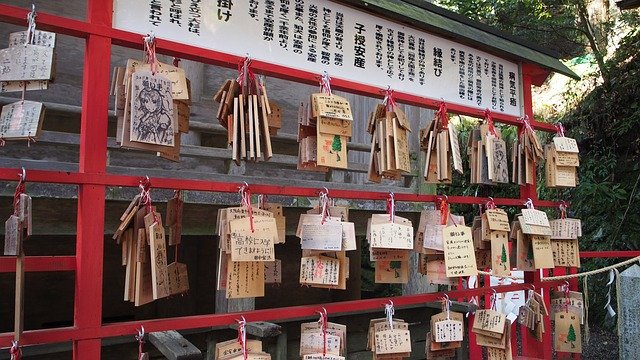 Maybe a new year's resolution could be to implement some Japanese habits into your life? Getting rid of things that do not spark joy (thank you Marie Kondo) can be a great start. Another could be to tape your new year's resolutions in a visible place. These steps could make it easier for you to succeed in 2020.
Written by Marie V.N