As the name suggests, this little market is all about reducing waste and wastefulness—the perfect antidote to Tokyo's shop-till-you-drop culture. It's a good place to pick up snazzy secondhand clothes for cheap-cheap, as well as DVDs, CDs (remember those?), books and other odds and ends.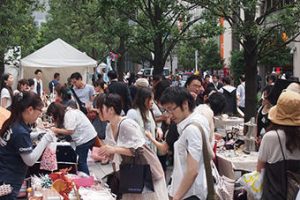 This is the Mottainai Flea Market Webpage for more information.
Mostly private sellers lay out there wares on a tarp for inspection, and bargaining is definitely part of the game. Depending whether they have sold enough or have just had enough of selling, things usually wrap up earlier than the announced 4pm closing time. Most of the venues have restaurants and bars around for a well-deserved break after shopping.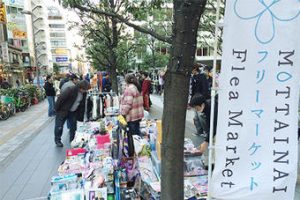 The market moves around Tokyo, sometimes even over the same weekend. Check the location below. The time is usually 10am-4pm, give or take an hour or two.
Starts from 10:00am until  4:00pm
December 1: Shinjuku Central Park
December 2: Komazawa Olympic Park
December 16: Kawasaki Racecourse
December 24: Yokohama International Swimming Pool
This blog article was sourced from TOKYOCHEAPO