Japanese people love cute characters. You can spot them everywhere you go: on stationery, clothes, official government materials… These characters make life in Japan much more fun! Since I come from the Netherlands, I get especially excited whenever I see images of Miffy. The little white rabbit, a character home to the Netherlands, is one of the most popular western characters in Japan.
My friends and I had a great time visiting the Miffy Museum in Utrecht, the Netherlands. The thing that stood out to me the most was that there were more Japanese visitors than Dutch locals among the guests. While Dutch natives obviously outnumber the Japanese tourists visiting the country, most of the people around me spoke Japanese. Signs in the museum also came with Japanese translations. Almost all the goods for sale at the museum shop seemed to be imported from Japan.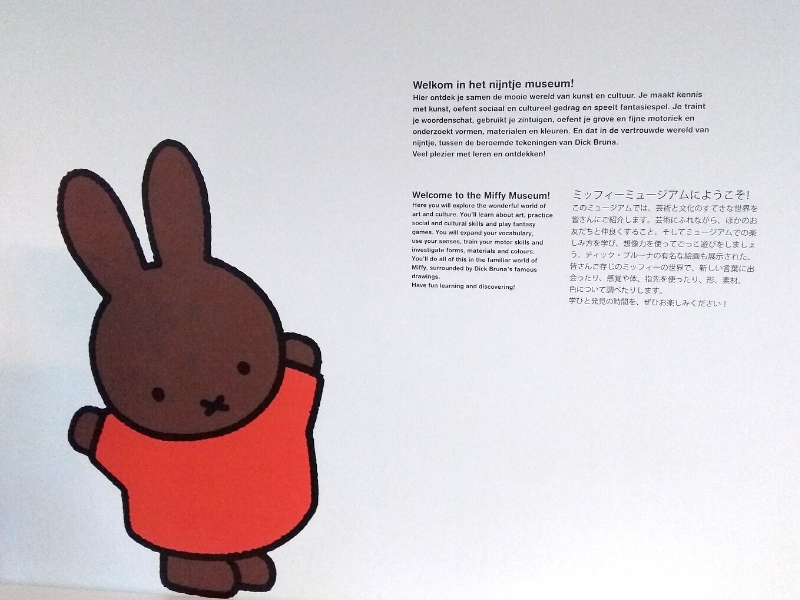 Miffy's popularity in Japan
In Tokyo alone, there are already more shops dedicated to Miffy merchandise than in the rabbit's home country. Just as Dutch toddlers, Japanese children grow up watching Miffy on TV and reading Miffy books. The difference between the two countries is that in Japan, characters don't get childish when you reach a certain age. It is perfectly acceptable for adults to purchase and use Miffy products. After continuously seeing the rabbit's image on bags, umbrellas, and cardholders of both children and adults, I can conclude Miffy is more popular in Japan than in the Netherlands.
Do you remember your art classes in kindergarten? Looking back at my messy creations, it seems like teachers had a great day when none of their students accidentally glued pieces of paper stuck to their hair. Art classes in Japan can be a little more serious than creative. Students learn to draw basic animal shapes, copying from existing characters like Hello Kitty and Miffy. The simple rabbit is easy to copy by any 5-year-old. Having to draw Miffy in school contributed to the character's popularity and created awareness about the rabbit's existence among everyone in Japan.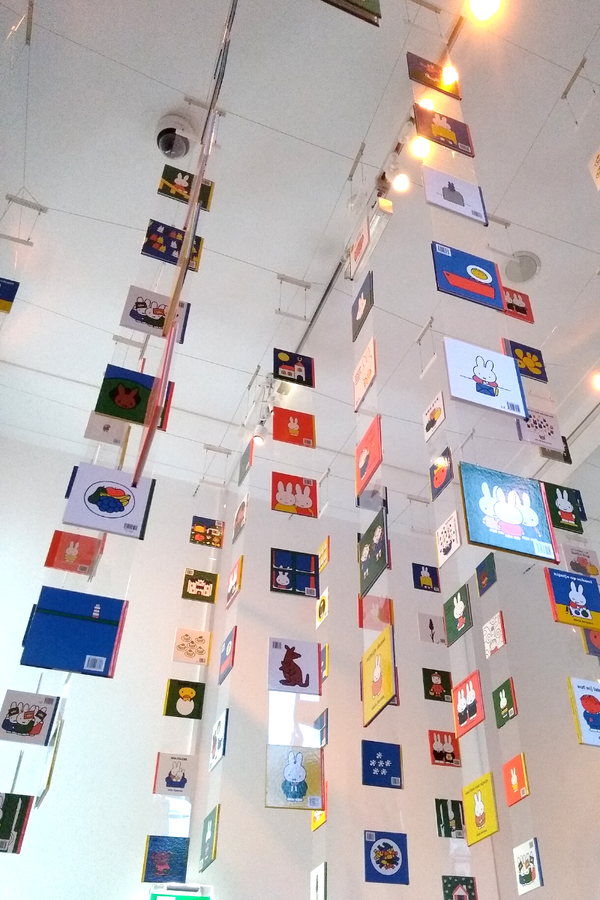 Year of the rabbit
Dick Bruna, the Dutch creator of Miffy, is born in the year of the rabbit. Coincidence? Maybe, but this slight connection to Japanese culture might also have been part of why the character became popular in a country on the opposite side of the world. Bruna came up with the rabbit character during a vacation at sea. Each night, he told his son a bedtime story about a little white rabbit roaming the garden of their vacation rental. The bedtime stories of one child ended up becoming the bedtime stories of children in the Netherlands, Japan and many other countries all over the world.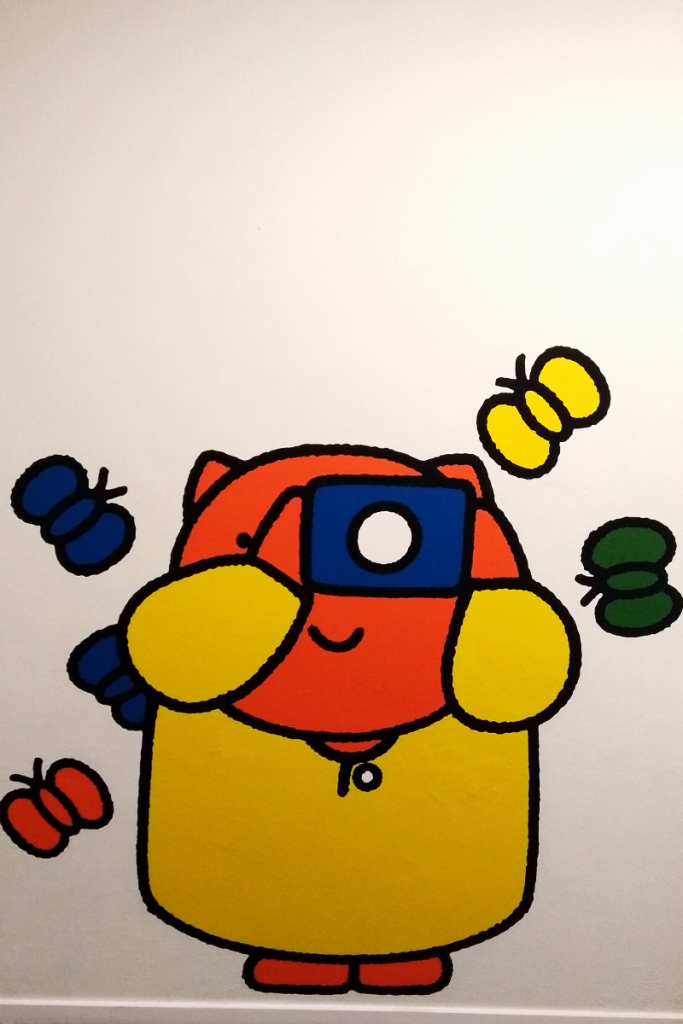 Visiting Japan and love Miffy?
Miffy stores (called Miffy Style) have branches all across Japan. They are completely different from the Miffy stores found in the Netherlands. While Dutch stores focus on baby and child items (allowing me many fun childhood memories), stores on this side of the world cater mostly to adults.
As for Tokyo, the rabbit has several merchandise shops, for example in Tokyo Station's Character Street. There is also an adorable Miffy themed flower shop that can be found in Ikebukuro's Sunshine City.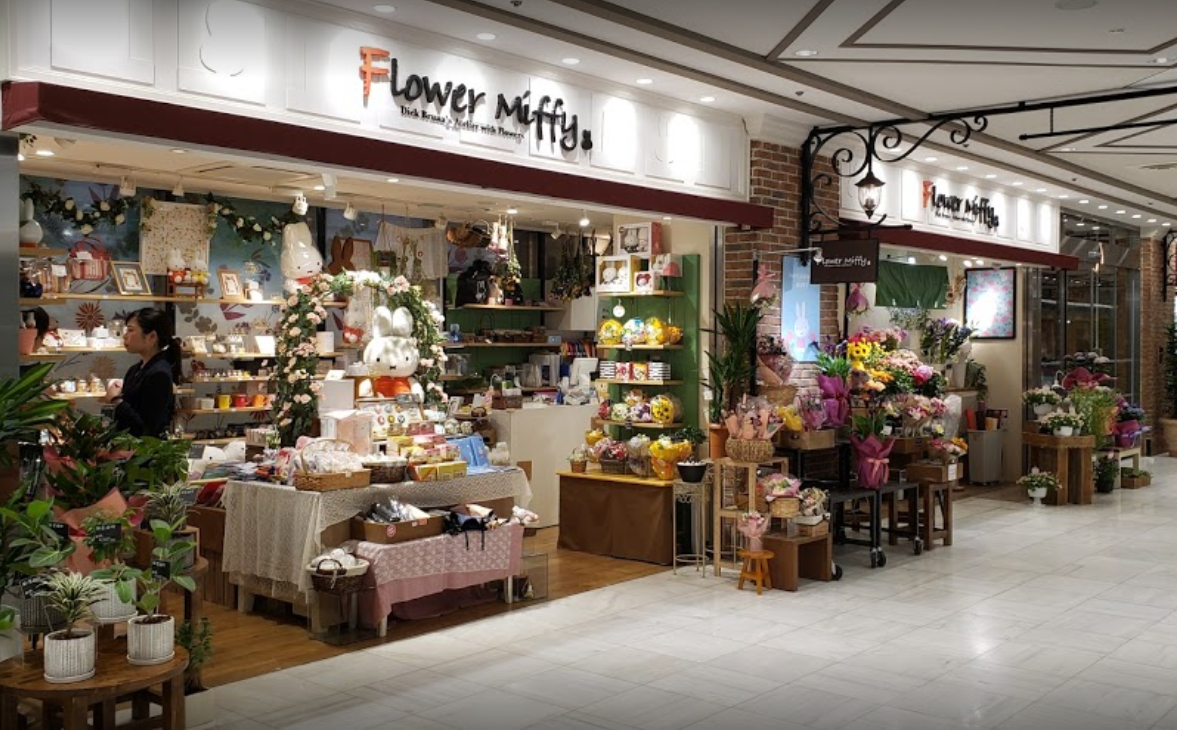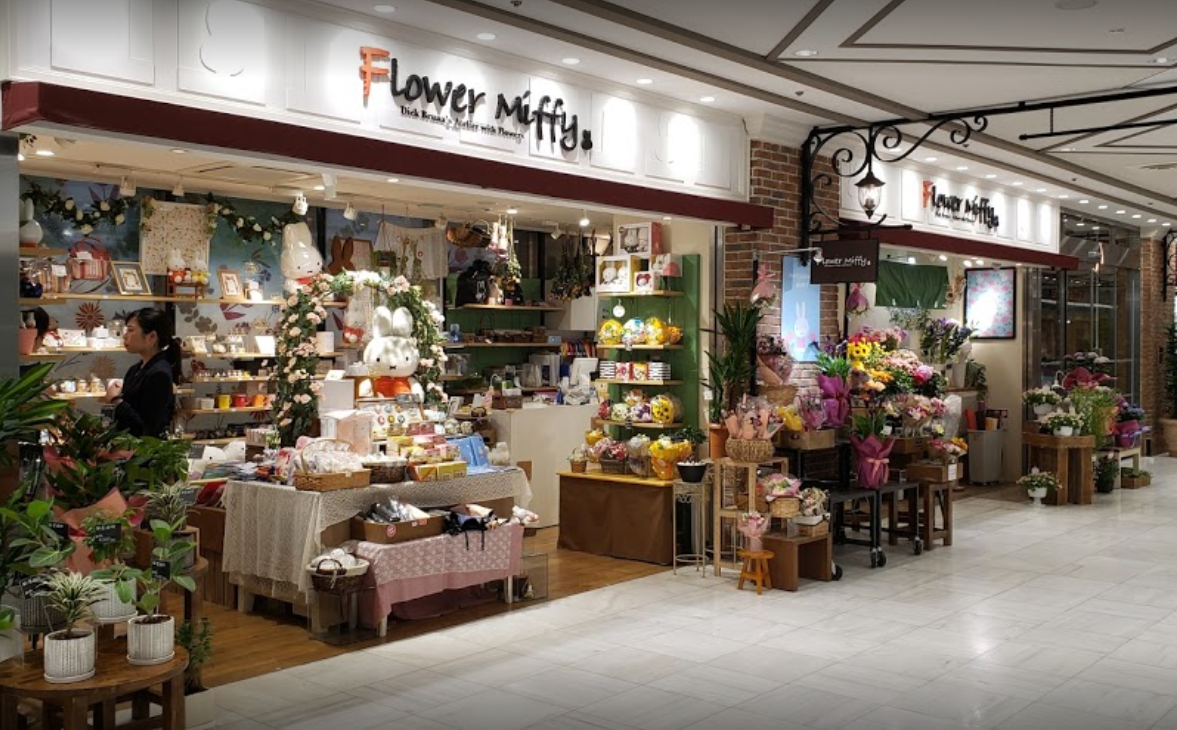 At Tokyo's Higashi Shinagawa Mizube Park, you will experience a whole other side of Miffy. No character goods are being sold here, but at Miffy's Flower Square you great for taking a pleasant stroll surrounded by Miffy-shaped statues and bushes. Tip: the statues light up at night! The park is located just across the water from Odaiba. You can easily combine it with a visit to the Tokyo Teleport Area.
Before moving back to the Netherlands in August this year, I will make sure to get my hands on enough Miffy-related character goods. I will need to make those last until my next visit to Japan!
Written by Roxane Beekhuizen, follow her on her Blog http://kusjesuitoranda.com