How is it like to live in Okinawa? Aside from the wonderful beach and scuba diving, how are the inhabitants like? How about the American military presence? A clear picture of the local life from an Australian's perspective!
Okinawa was a place in Japan that I had never heard of before I was offered a job there. A quick google search led me to envision an island paradise. Crystal clear ocean, white sandy beaches with palm trees lining the horizon. I was looking forward to go scuba diving regularly and sampling all types of exotic local cuisine. In April 2018, I moved to Chatan, which is 17 km north of Naha. Right in the middle of the American military presence in Okinawa.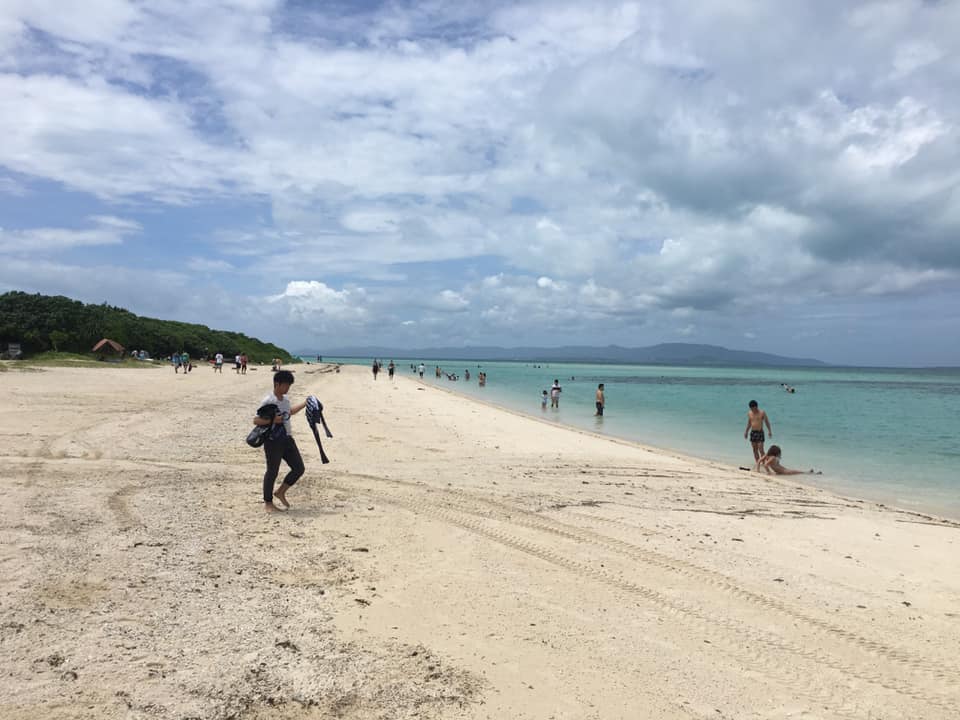 The American Military in Okinawa
Okinawa was the site of a prominent battle during World War 2. After the war finished, the American presence remained with several military bases on the island. Okinawa remained under US control until 1971. American military bases make up approximately 25% of the land on mainland Okinawa. Non-Americans are not allowed on the bases without an invitation of an American person. Between 25,000 and 50,000 American military personnel and their dependents live in Okinawa at any one time.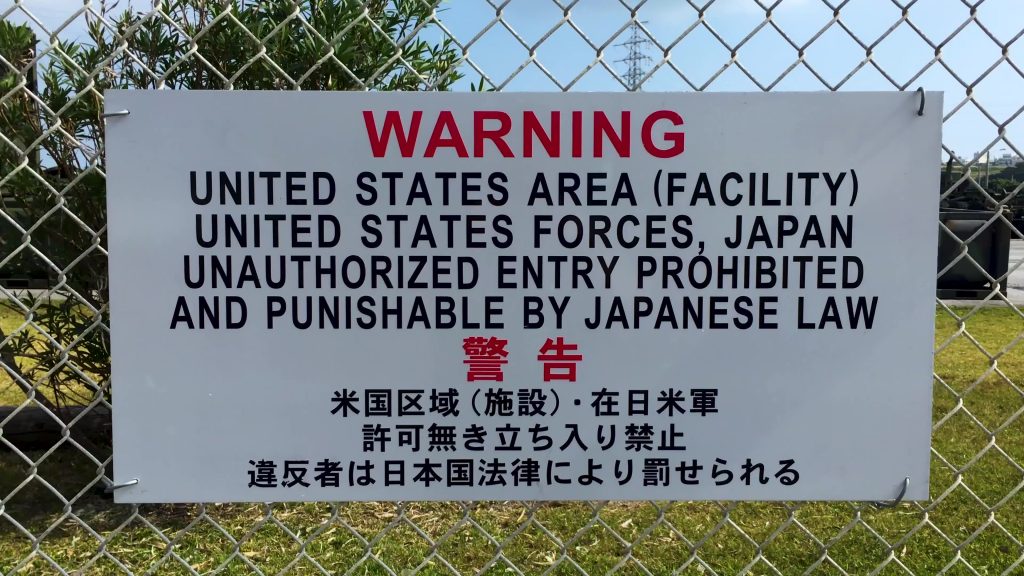 Business in Okinawa
With a large portion of Americans living in a concentrated area of Okinawa, many businesses have opened catering to Americans. Some by Japanese people and others by expatriates and former military personnel. Western food is common. There are many burger and mexican restaurants on the island. It was a relief to know that I would be able to eat familiar food while I was in Okinawa. Bars and clubs have also opened with an American atmosphere. The tattoo industry in Okinawa is thriving with many artists specializing in the American traditional style. Western beauty treatments are also readily available. The military bases also broadcast a radio station in English across Okinawa, which plays American top 40 music.
Social Media in Okinawa
Living in Okinawa was made much more convenient by social media. Local Japanese people use Line just like the rest of Japan. This made it very easy for me to communicate with my Japanese friends and colleagues. Facebook is prevalent amongst the American community in Okinawa. There are many Okinawa groups on a range of topics. I found these particularly helpful to find out about events, sightseeing, restaurants, and new businesses. There are also helpful groups about more practical subjects like housing and schools.
American People
I'm fortunate that I made some good American friends while in Okinawa. Many are open-minded and were excited that they would get to spend time living in Japan. I enjoyed my conversations with them about life in the military and some of their stories were hilarious. Conversely, there is a contingent of Americans in Okinawa who are simply miserable. These people haven't adjusted well to living overseas and miss the familiarity of their home. This is compounded by the negativity towards America by the Okinawan government, press and people. Nightlife also is heavily affected by Americans. As the military is predominantly young men, many bars develop a frat boy culture. They are full of loud, obnoxious and disrespectful servicemen and the atmosphere can be quite intimidating. The good thing is that their curfew meant that they would have to return to base by midnight. However, I still preferred going to the Japanese izakayas.
Affects of the American Presence in Okinawa
Noise is commonly cited as an issue by locals in Okinawa. Fighter jets regularly fly over the island shaking the windows of the local houses. Military units also conduct early morning training off base. It was common for me to be woken up by groups of soldiers jogging and yelling down my street at 6 am. I still don't understand why they couldn't do this training on base. One night, someone on the base that I lived near set off the tsunami alert accidentally at 1 AM. The whole neighborhood was out on the street wondering what was happening. It took an hour to turn the alarm off. Crime committed by Americans is regularly highlighted by the local news media. Protests against the American presence occur often particularly around the entrance of the military bases. The effect on the economy is also debated. While contributing to 4-5% of the economy, some believe the presence of the bases hampers investment that would otherwise be conducted on the land.
Japanese People in Okinawa
The local Okinawan people were always very friendly towards me. My colleagues welcomed me and were keen to converse with me. I have some great memories of hanging out with them. Okinawan people are similar to other Japanese in that not many speak English. However, it was not uncommon to meet people who spoke English in service jobs such as restaurants or hotels. I learned a little Japanese before I arrived and that certainly went a long way. It also helped to distinguish me from the American community. However, I still had problems breaking the language barrier when doing more complicated tasks like opening a bank account.
Everyday Life
When I first arrived in Okinawa, I tried to get my Australian driver's license converted to a Japanese one. However, I was unable to do so because of stupid rule implemented in Australia. This meant I was reliant on public transport to get around. Fortunately, apple and google maps had the bus routes in them. So I was able to input a destination and get accurate public transport information. However, I definitely recommend getting a car as this will make exploring Okinawa a million times easier for you. My home was near my work so I used to walk there and back. I already miss the simplicity of getting to stroll past the beach on my way to and from work. Supermarkets and convenience stores are not unlike those in the rest of Japan. The pre-made meals were a godsend to a microwave master like myself. I'm a licensed scuba diver and went on regular dive trips in my spare time. Some of the best dive sites I've been to are in Okinawa. I saw turtles, sharks, pygmy seahorse, lionfish and even explored a US naval shipwreck.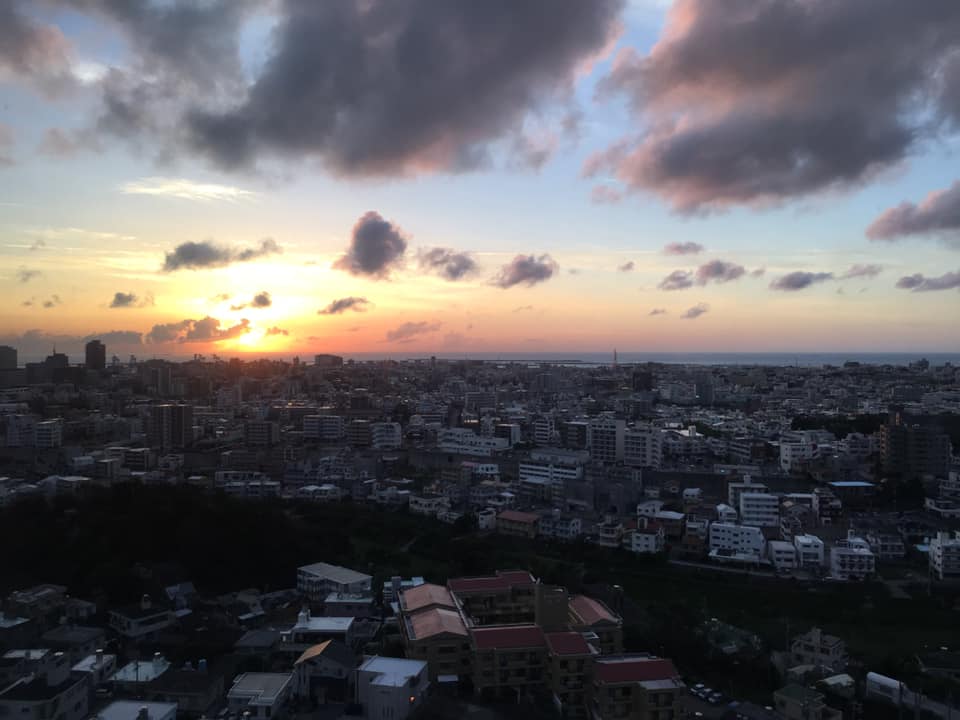 My Time In Okinawa In Review
I had some wonderful experiences while living in Okinawa and made some lifelong friends. I discovered umeshu, rafute, and other gastronomical delights. However, in hindsight, I feel like there was something missing. Living in Chatan, in the middle of the American bases, meant I didn't get the real Japanese experience that I was looking for. My home had a western-style bed, living room and layout. Staying in tatami houses via Airbnb when I went on holiday in Kumejima and Zamami was a welcome change. I wish I had chosen to live in a more Japanese part of Okinawa like Naha or Nago or even on one of the islands like Ishigaki. Well… I guess there can always be a next time!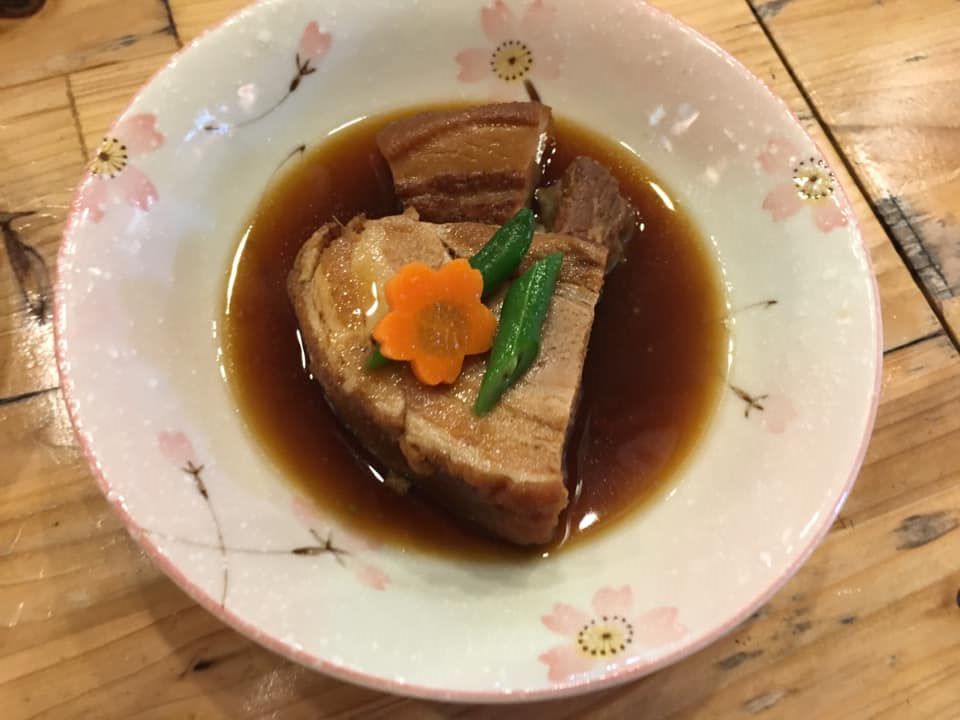 Would you also like to experience the Okinawa's life? Please comment!