Dear reader,
Personally for me it has always been a dream to live abroad. I was born in Korea but moved to the United States when I was around six years old. Having traveled to many different countries and experiencing so many amazing cultures, I caught the eternal travel bug. I knew that living abroad in a country that fascinated me would be a great experience and over the last two years I have been able to make that dream come true. I currently reside in Osaka, Japan, living out of a humble two bedroom apartment. It's cozy but it does the trick as it nests right here in the heart of Osaka. One of the immediate worries for me included language barriers, finding work, and making friends. The focus of this piece today will be on making friends.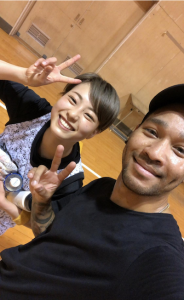 ( Friday night hoop dreams. A regular invite and fun time. )
When I first arrived to Japan I knew literally nobody. It was a daunting task to reach out to a culture where people speak very little English. In Japanese culture they often feel embarrassed if they can't speak or communicate with a foreigner. While wanting to adhere to this style of culture and not doing enough research on places to venture too I found I was lonely for the first couple months. This all changed at a work event.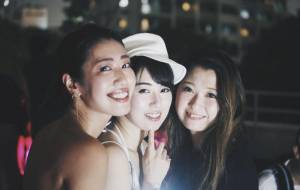 At the time I was full time freelancing shooting photos and video for a creative agency. Every year during the summer Osaka hosts one of the countries oldest traditions with a firework festival. Our company had sent myself and team to document the night. As I was taking photos a group of girls asked for their photo. I agreed and after we exchanged social media accounts ( Instagram ) so they could receive the pictures. This is a great tip if you don't speak much Japanese since everyone in Japan is on Instagram. If they can see you on another platform this helps build trust and relinquish fears of the mystery aspect.
She quickly thanked me for the photos and I thought I would never see her again. Fast forward about a week and I received a DM from this girl in my instagram inviting me to a party. It was a fashion party that required a guest list and she chose me to be her guest that night! I guess I must have made quite the impression on her. I thought about this decision for awhile and after some thought I decided to go. It was a harder decision than I thought being intimidated by the language and the people I would meet but I decided if Ii wanted to make friends in Japan or even meet a significant other this would be a prime opportunity. So I went.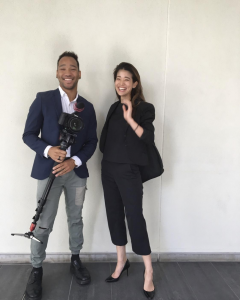 I arrived early about 15 minutes. It was much more fancier than I thought. The crowd was a fashionable one sporting red and white outfits to adhere to the dress code. As I was waiting a group of Mario Kart type cars came roaring to a stop at the intersection. They created quite the ruckus but as this being one of my childhood video game dreams I quickly asked the lead car how I could do this next time. He shouted "international license" and pointed to a website. Some great quality information for the next time I figured. As they drove away I turned around and saw my date arrive. She came out wearing a beautiful dress and waved enthusiastically across the street. At the same time a couple friends approached her that must've been waiting nearby as well as they walked towards me. To my immediate relief the other friends spoke conversational English which immediately broke the ice. We proceeded with some flirty introductions and headed on inside. It was me and three beautiful Japanese girls so we must have caught some attention as I clearly look foreign to many ( even being half Asian ).
Inside was beautiful. A top notch venue with amazing food, all you can drink, and sporting the trendiest crowd Osaka had to offer. I thought maybe I was just some valued arm candy but I met some of the friendliest Japanese I have ever met. Much of the night included laughing at poor English skills and/or talking about my experience in Japan. A very helpful tip is that in Japan they love to try and practice English with you. However if it is not going well or there is a lull they often get embarrassed. A key to making friends in Japan is to support them and be light hearted about their English skills. It makes them feel more relaxed and relieve any pressure they feel. Also have google translate and ready to go. The most helpful app you will have here in Japan.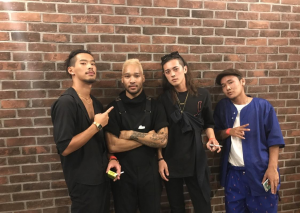 The party ended and we all ended up in a taxi heading back toward Namba. We all decided on a bar and pizza place and entered. To my delight I met more and more friends. All who spoke very little English but made up for it with the laughs and love of alcohol. If you are not a person who drinks that is okay. Going out and being social in a setting is very valued in Japanese friendships. As long as you order something as most restaurant require there is not really a pressure to drink alcohol.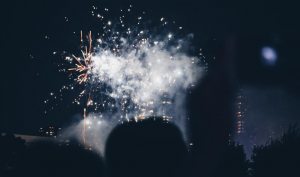 The night was incredible full of dancing, laughs, and many new friends ( make sure to download the line app so you can keep in touch ). From this night on the rest is history. I have close to 30-40 friends I could call at any given night. I now come back and forth between living in Japan and the United States having a wonderful community in both.
My concluding tips for anyone interested in living abroad and wanting to make friends speaking very little Japanese are these: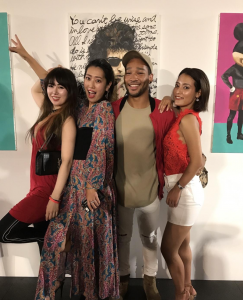 Use social media. It's a key resource and your friend as it is a modern day way of communicating. Japan essentially is a very merit based culture and they love to see the lifestyle you live as it often differs from theirs.

Say yes. I realized the reason I hadn't made any friends the first couple months was because I went straight to work and home. I often met people my age but never tried to communicate or put myself out there. Going to one event changed all of that and it was one of the best decisions I made.

Practice key words in Japanese or screenshot phrases on your phone that you can pull up. It will make for good laughs and show your Japanese friends the effort you are putting forth in wanting to make life and your friendship easier.

Smile. Honestly body language is huge. People love to be around someone who is friendly and ready for a good time. Most Japanese people resonate with a friendly face and you could even attract a special person you never know.