[Lecteurs francophones, faites dérouler l'article!]
A few weeks ago I met Mathieu, a 42-year-old Parisian who has made a big career change since a few months to become a freelance travel guide in Japan, a country for which he fell in love on his first visit. In this article, I'm relating you the main points of his personal and professional career with unpredictable turns, marked by an earthquake that completely changed his vision of life.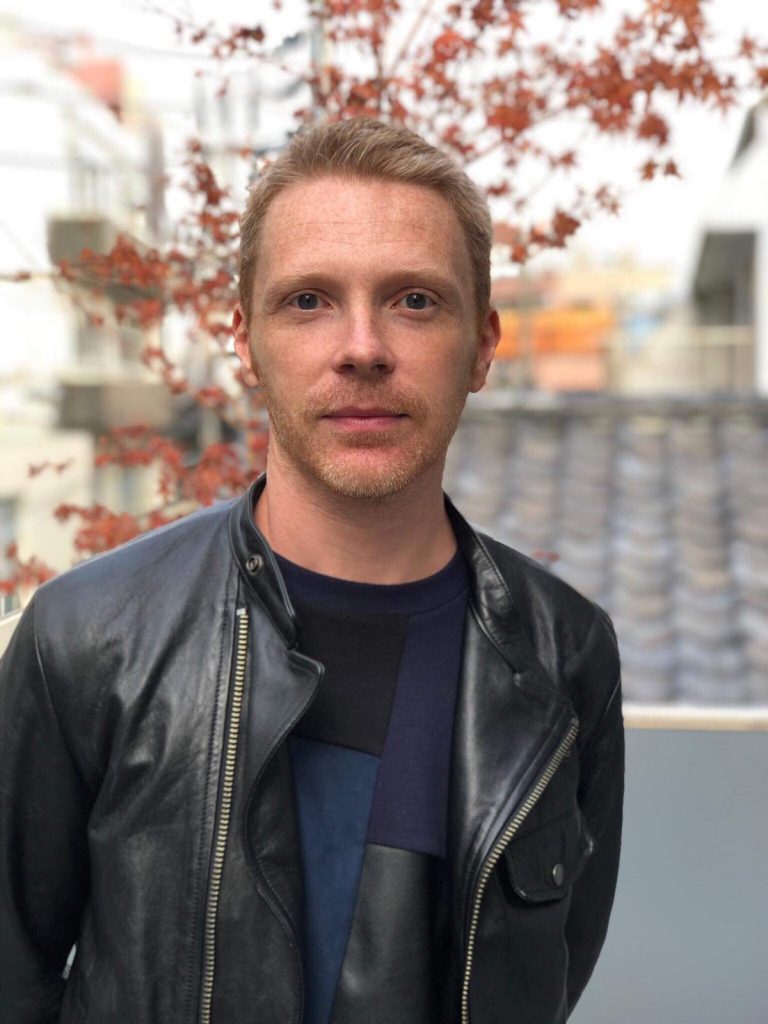 From financial to spirit independence
In the late 90s, the young Mathieu quickly enters the Parisian working world by "falling into finance", according to his expression. The prospect of making a lot of money is rather tempting to fill his desire for independence and he is quickly caught up in the incentive game to inflate his salary at the end of the month. He thrives in this new field, earns a good living and builds his entire career by changing positions and firms over time. But there comes a time when work overload and stress related to his responsibilities start to become too important. During his last years of finance, the only motivation that makes him get up every morning becomes his salary. Gradually, he realizes as he gets older that it is his personal fulfillment and not the money he should prioritize.
This awareness is also linked to the big earthquake that he experienced during a stay in Japan, triggering the devastating tsunami that shocked the world on March 11, 2011. Stuck between the four shaking walls of a Tokyo tour, he thought that everything would end up collapsing during the two endless minutes that lasted the shaking. After experiencing with horror all the disasters that the tsunami had brought, he came out of this experience deeply shocked realizing all the more that life was too short and unstable to let his financial concerns guide his choices.
Japanese love stories
Let's turn the clock back to 2004 which marks the date of Mathieu's first trip to Japan, organized by a combination of circumstances. While he is preparing his September holidays to go to Egypt, his manager informs him at the last moment that he had to cancel everything and stay here because one of his colleagues is ill. Therefore, he postpones his vacation at the end of October and decides to go to Japan, an ideal destination during the autumn season. The opportunity seems even more perfect since he has always dreamed of this country, having grown up all his childhood like many of us with Japanese cartoons, manga, and video games.
It is without preparation or knowledge of the language that he boards the plane with a friend to discover the land of the rising sun. Between Tokyo, Kyoto, Osaka and Nara, he enjoys a Japan that doesn't know yet the tourist success of which it will be the victim later. It is love at first sight with this country: he defines this emotion as a feeling of love, as when you have just met someone and you know that something is happening without being able to explain it clearly. He knows he will come back, whether for a vacation or for a lifetime.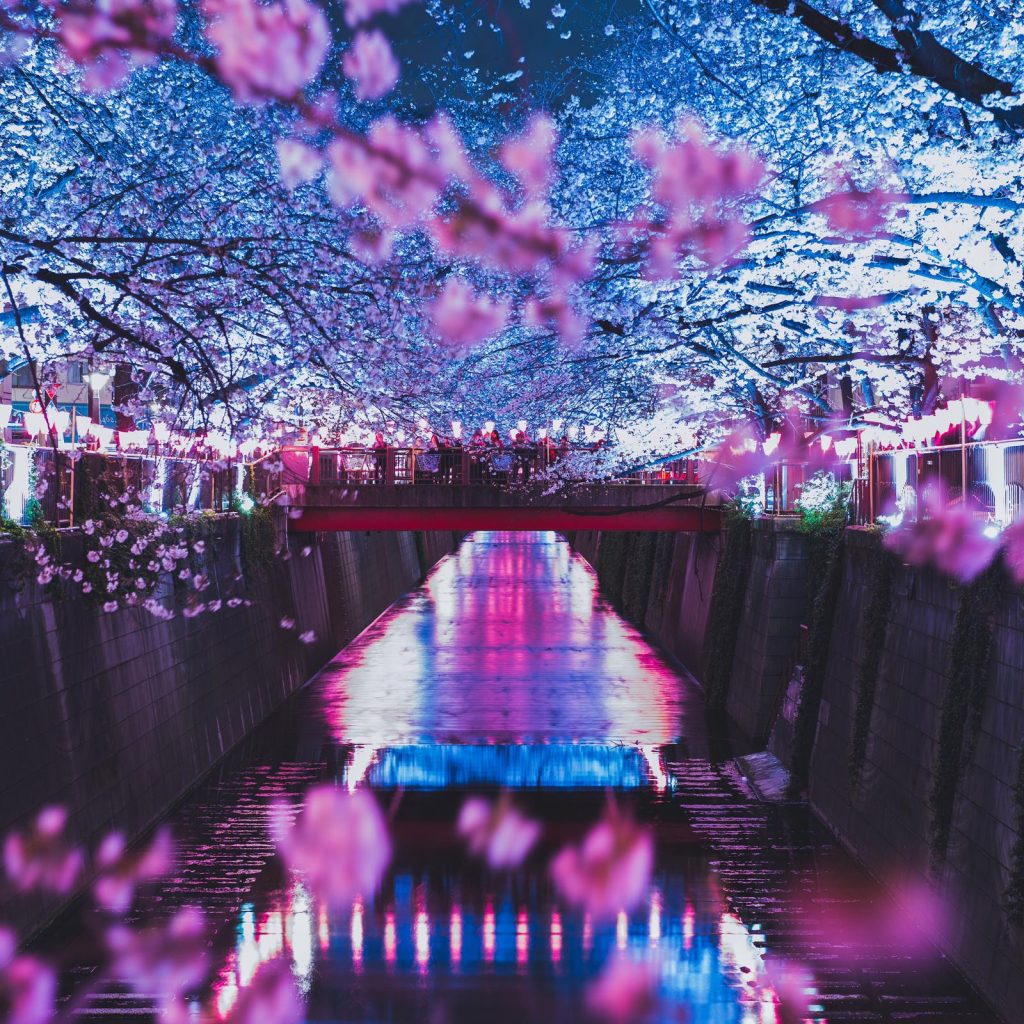 Nearly two years later, another trip to Japan marks a big turning point in Mathieu's life: he meets Shizuka, the person who will become his wife. The two lovers quickly celebrate their union and decide to settle together in Paris.
Seven years elapsed until Mathieu had the urge to leave the world of finance and Paris to upgrade their quality of life. Their choice of new life destination is London, but his wife is denied her first visa application. As they prepare to resume the process, they decide to go back to Japan first to visit Shizuka's grandparents. During this short stay, she starts looking for a job to look at the opportunities that Tokyo could potentially offer her. Although she was a sales assistant, she immediately gets a great job offer as an engineer in a big company. It is a specificity of the Japanese work world that can be very appreciable: companies strongly rely on the potential of the person they wish to hire and will train him completely. Mathieu still highlights a negative aspect to this system because this staff training is also intended to format future employees according to the expectations of the company. As a consequence, Shizuka is reorienting her professional career, which gives Mathieu the opportunity to realize this idea that he had always kept at the back of his mind: live in Japan.
The Japan adventure begins
It is in a very positive dynamic that Mathieu begins his new Japanese life. The quest for new experiences led him to work in matsuri (Japanese festivals) where he created fraternal links with locals while perfecting his language learning. As he enjoys getting out of his comfort zone first and discovering new places and flavors, he naturally begins to informally guide his friends and family in Japan.
These experiences made him realize that the field of tourism would allow him to highlight "his Japan". The purpose of his approach is not to show undiscovered places, because as he wants to remind, there are no new places that the Japanese have not known for thousands of years. What interests him is to explain to his family the things he did not understand during his first trips, things that can only be grasped by living on the spot in daily contact with Japanese people.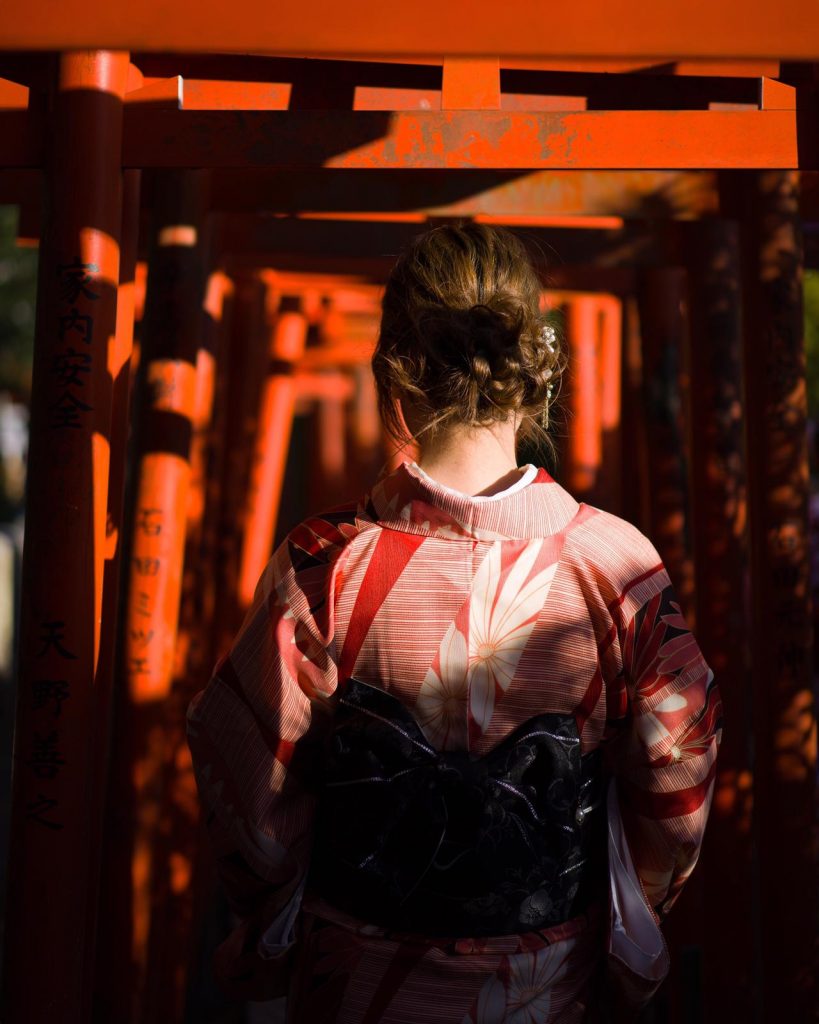 Having the chance to observe many different facets of Japanese society through his wife, in-laws and friends, he feels the urge to pass on his knowledge to make this country more accessible to the uninitiated. Freshly landed tourists tend to draw hasty and false conclusions about this country because they analyze it from an outside eye and compare it to what they already know. But Japan has a culture, an education, laws, a democracy, social and professional codes that are different from the rest of the world. For Mathieu, having some keys to help understanding Japan is necessary to better appreciate the trip.
As a photography and hiking lover, he also notices the different contrasts that offer Japan which spice up his everyday life. From ultra-modern and lively neighborhoods to the narrow desert-like streets of the sixties, there is only one step. Close to both the sea and the mountains, the heterogeneous nature of Tokyo gives access to hiking trails in the heart of nature and ski slopes in a few hours. It is these kinds of characteristics that he wants to make discover: places where nature and city, religion and modernity share in harmony the same territories.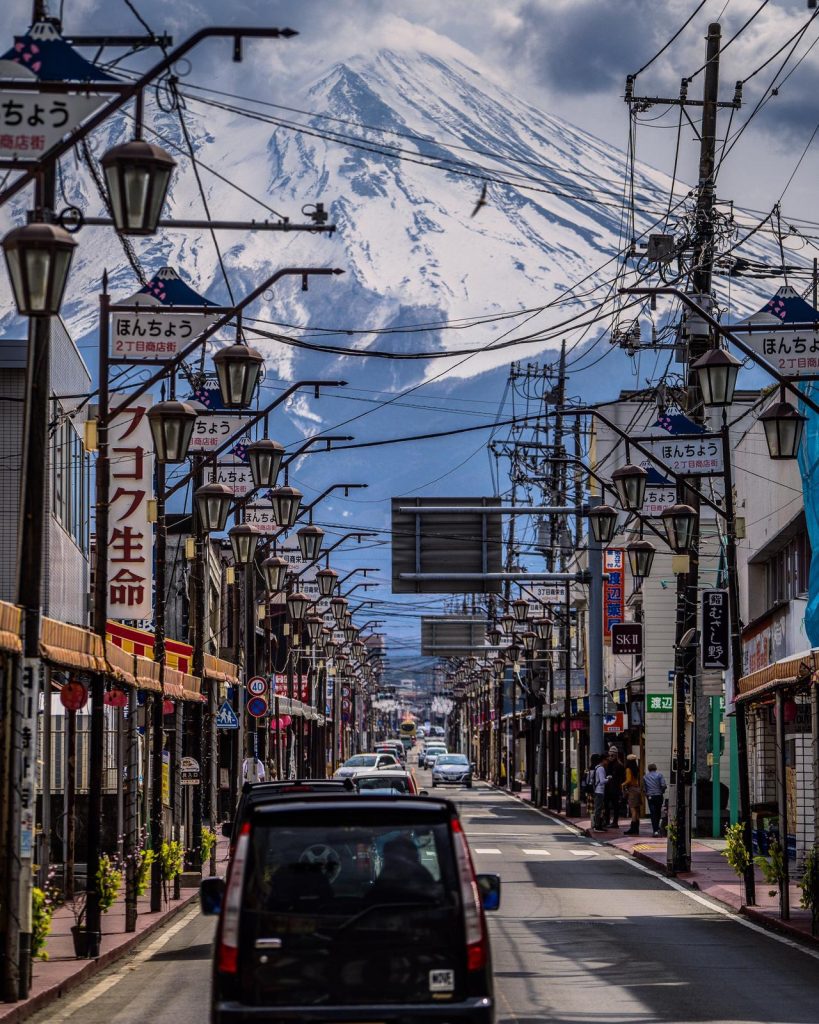 Customized and customizable guide
He began his activity as a freelance guide first on an occasional basis, before resigning from his other activity in March 2019 to embark on a full-time new adventure. On his Twitter where he shares his daily expatriate for a few years, he announced his professional reconversion and receives a huge momentum of solidarity that he did not expect, giving him visibility and contacts.
The strength of the services he offers lies in the complete customization of its circuits. As he is the only one to manage his activity, the customer is totally listened which leaves no room for misunderstandings. The first contact will allow Mathieu to define the interests of the person or group. From this basis, he will make a first proposal that will be discussed and adapted to lead to a final journey mixing "his" Tokyo to the wishes of the customer.
His way of visiting also sticks with his personality: his goal is not to recite the content of the Wikipedia pages of historical sites that he shows but rather to explain the functioning of the current Japanese society and to break the clichés that surround it. He involves his clients in explanations by teaching them how to observe so that they have keys to better understand the rest of their stay. Moreover, the relationship he has with them is closer to the friendly than professional, especially since he can conclude a long day of visit by a sake tasting in a small local bar where contact with the Japanese is easy – a perfect way to show that some neighborhoods have to be lived more than visited.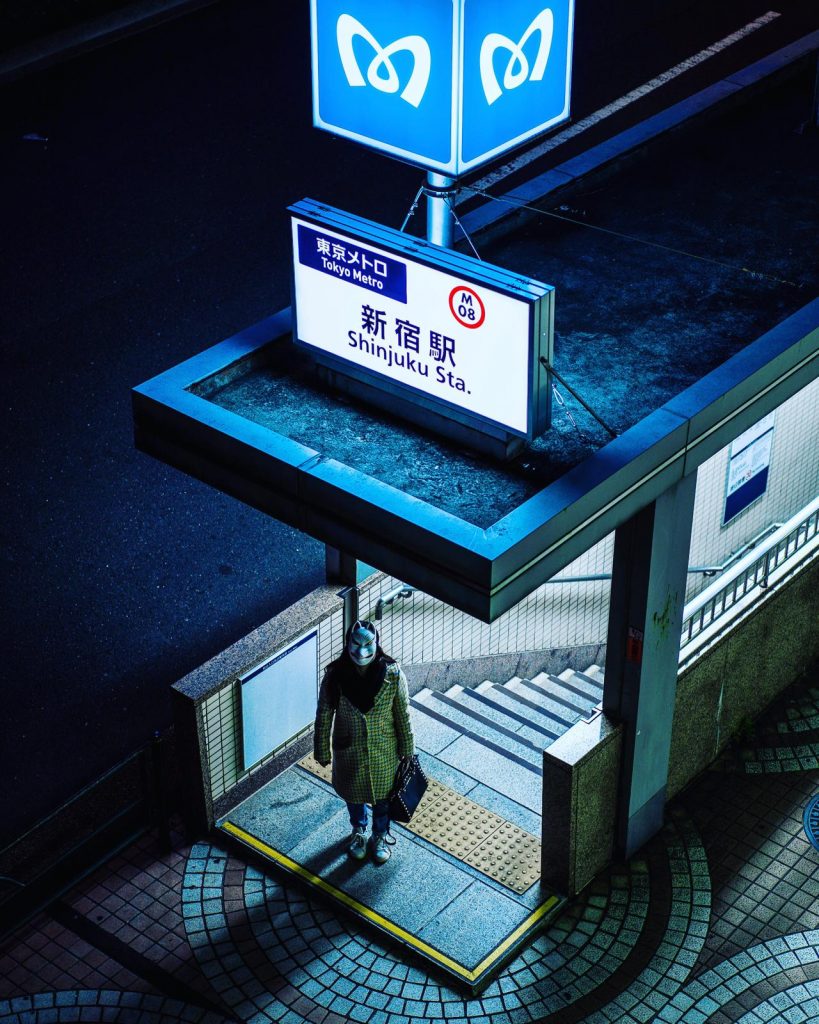 For the future, Mathieu has the idea to include a photo service to his business as photography has become a real passion for him. His tours are only intended for Francophones since he needs complete fluency in the target language to provide quality explanations, although he plans in the future to upgrade his English level in order to reach a wider audience.
If this article has made your mouth water, note that a day of 8 hours will be charged 10,000 yen per person, but if you want to learn more about his various rates or his daily life in Japan come to check Mathieu's various social networks:
Website – Twitter – Instagram – Facebook – Youtube
**********************************************************************
De la finance à Paris au tourisme à Tokyo, portrait de Mathieu
Je suis partie à la rencontre de Mathieu, un parisien de 42 ans qui s'est reconverti professionnellement depuis quelques mois pour devenir guide touristique freelance au Japon, pays pour lequel il a eu un coup de cœur dès sa première visite pourtant totalement fortuite. Dans cet article, je vous relate les grandes lignes de ses parcours personnel et professionnel aux tournures imprévisibles, marqués par un tremblement de terre qui a complètement changé sa vision de la vie.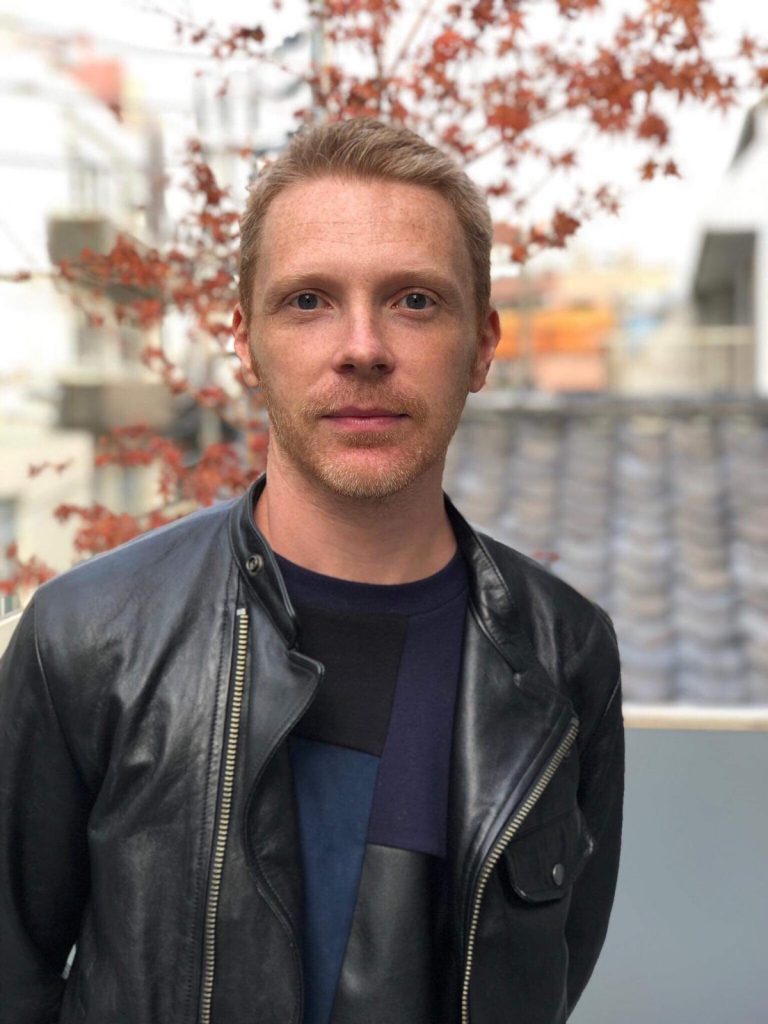 De l'indépendance financière à l'indépendance mentale
Le jeune Mathieu fait rapidement son entrée dans le monde du travail à Paris en "tombant dans la finance", selon son expression. La perspective de gagner beaucoup d'argent est plutôt alléchante pour accomplir sa quête d'indépendance et il se prend vite au jeu des incentives venant faire gonfler son salaire à la fin du mois. Il s'épanouit dans ce nouveau domaine, gagne bien sa vie et y construit donc toute sa carrière en évoluant de postes et d'établissements au fil du temps. Mais vient un moment où la surcharge de travail et le stress liés à ses responsabilités commencent à devenir trop importants. Pendant ses dernières années de finance, l'unique motivation qui le fait se lever chaque matin devient son salaire. Petit à petit, il réalise alors en vieillissant que c'est son épanouissement personnel et non l'argent qu'il devrait faire passer en priorité.
Cette prise de conscience est également liée au tremblement de terre profondément marquant qu'il a vécu lors d'un séjour au Japon, celui déclenchant le tsunami ravageur qui a choqué le monde entier le 11 mars 2011. Coincé entre les quatre murs tremblants d'une tour de Tokyo, il a bien cru que tout allait finir par s'écrouler durant les deux minutes interminables qu'ont duré les secousses. Après avoir constaté avec effroi toutes les catastrophes que le tsunami avait entraîné, il est sorti de cette expérience profondément choqué en réalisant d'autant plus que la vie était trop courte et instable pour orienter ses choix qu'autour de préoccupations financières.
Coups de foudre nippons
Revenons un peu en arrière avec l'année 2004 qui marque la date du premier voyage au japon de Mathieu, organisé par un concours de circonstances. Alors qu'il a posé ses vacances en septembre pour partir en Égypte, sa responsable l'informe au dernier moment qu'il doit tout annuler car un de ses collègues étant tombé malade, l'entreprise ne peut pas se passer de deux managers en même temps. Il repousse donc ses vacances à la fin du mois d'octobre et décide de partir au Japon, destination idéale durant la saison automnale. L'occasion lui semble d'autant plus parfaite qu'il a toujours rêvé de ce pays, ayant été bercé dans son enfance comme beaucoup d'entre nous par les dessins animés japonais, les mangas et jeux vidéo.
C'est donc sans préparation ni connaissance de la langue qu'il part avec une amie à la découverte du pays du soleil levant. Entre Tokyo, Kyoto, Osaka et Nara, il profite d'un Japon qui ne connaît pas encore le succès touristique dont il sera victime plus tard. C'est le coup de foudre immédiat avec ce pays : il définit cette sensation comme un sentiment amoureux, comme lorsqu'on vient de rencontrer quelqu'un et qu'on sait que quelque chose se passe en nous sans pour autant pouvoir l'expliquer clairement. Il sait qu'il va revenir, que ce soit pour des vacances ou pour une vie.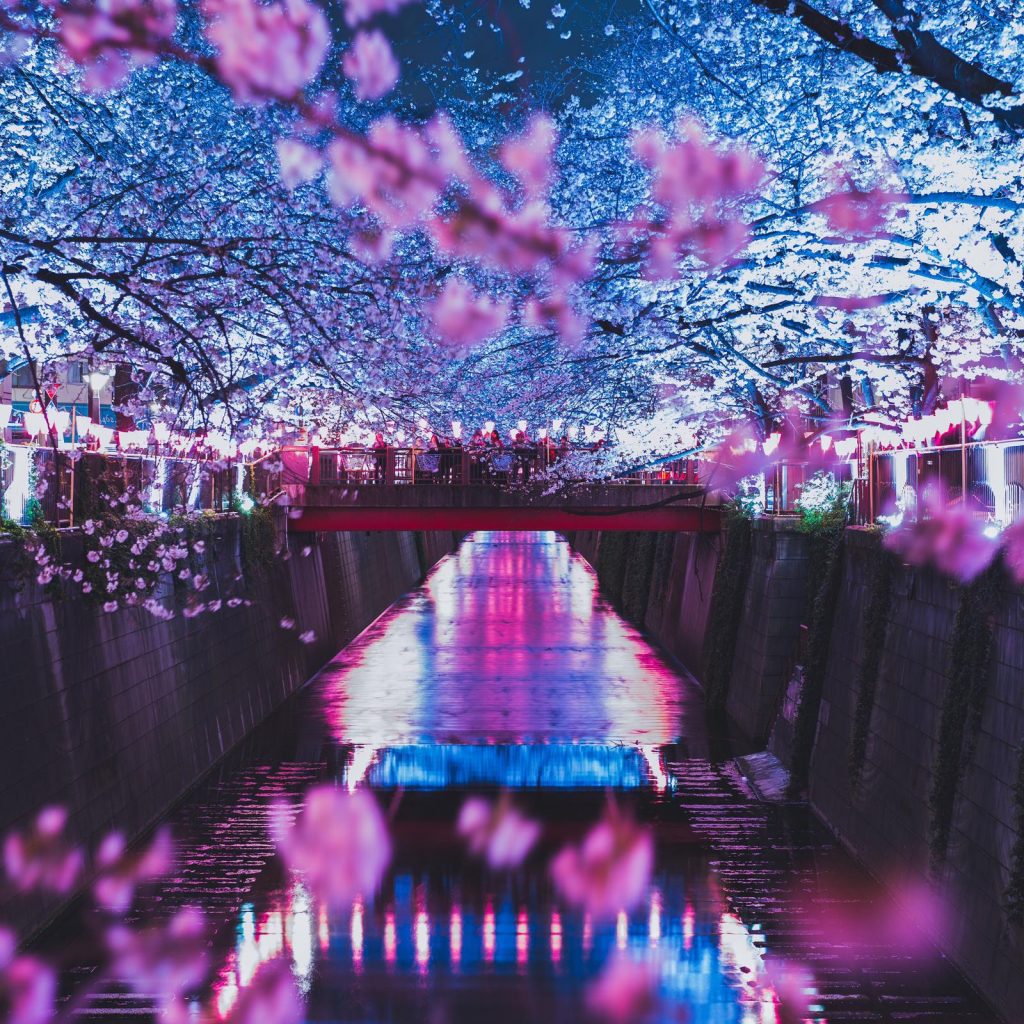 Près de deux ans plus tard, un autre séjour au Japon marque un gros tournant de la vie de Mathieu : il y rencontre Shizuka, la personne qui deviendra sa femme. Les deux amoureux célèbrent rapidement leur union et décident de s'installer ensemble à Paris. Sept années s'écoulent jusqu'à ce que Mathieu ait le déclic de quitter le monde de la finance et Paris, pour partir en quête d'une meilleure qualité de vie. Leur choix de nouvelle destination de vie se porte sur Londres, mais sa femme se voit refuser son premier dossier de visa. Alors qu'ils s'apprêtent à recommencer les démarches, ils décident de d'abord faire un aller-retour au Japon pour visiter les grands parents de Shizuka.
Pendant ce court séjour, celle-ci commence à chercher un travail pour regarder les opportunités que Tokyo pourrait potentiellement lui offrir. Elle décroche immédiatement un superbe poste d'ingénieur dans une grosse entreprise, elle qui de base était vendeuse. C'est une particularité du monde du travail japonais qui peut être très appréciable : les entreprises misent beaucoup sur le potentiel de la personne qu'ils souhaitent engager et vont donc la former de A à Z. Mathieu souligne quand même un aspect négatif à ce système car ces formations offertes ont aussi pour but de formater les futurs salariés selon les attentes de l'entreprise. Shizuka réoriente donc sa carrière professionnelle, ce qui donne l'occasion à Mathieu de réaliser cette idée qu'il avait toujours gardé au coin de sa tête : vivre au Japon.
L'aventure japonaise commence
C'est dans une dynamique très positive que Mathieu débute sa nouvelle vie japonaise. La quête de nouvelles expériences le mène à travailler dans des matsuri (festivals japonais) où il crée des liens fraternels avec les locaux tout en perfectionnant son apprentissage de la langue. Appréciant avant tout sortir de sa zone de confort pour découvrir de nouveaux lieux et de nouvelles saveurs, c'est tout naturellement qu'il commence à faire le guide de manière informelle pour ses amis et sa famille de passage au Japon.
Ces expériences lui font réaliser que le domaine du tourisme lui permettrait de mettre en valeur « son Japon ». Le but de sa démarche n'est pas de faire découvrir des lieux inédits, car comme il tient à le faire rappeler, il n'y a pas de lieux inédits que les Japonais ne connaissent pas depuis des milliers d'années. Ce qui l'intéresse, c'est d'expliquer à ses proches les choses qu'il n'avait lui-même pas compris durant ses premiers voyages, des choses que l'on ne peut saisir qu'en vivant sur place au contact quotidien des japonais.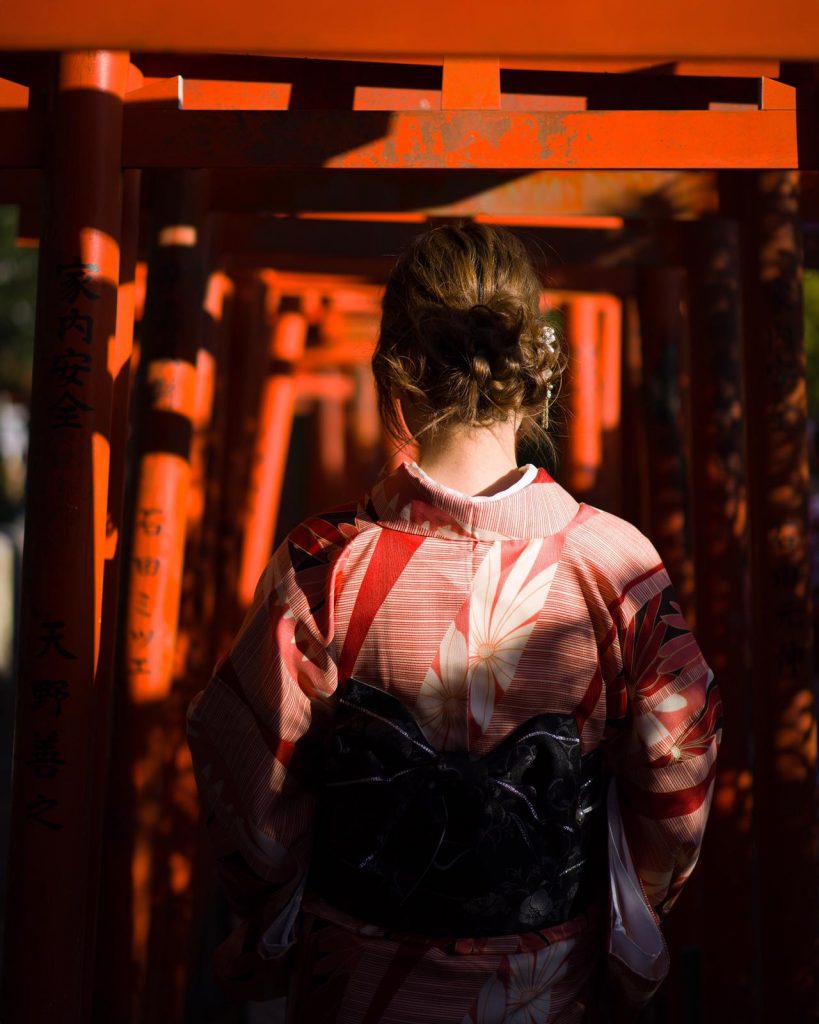 Ayant la chance de pouvoir observer beaucoup des différentes facettes de la société japonaise grâce à sa femme, sa belle-famille et ses amis, il ressent l'envie de transmettre ses connaissances pour rendre ce pays plus accessible compréhensible aux non-initiés. Les touristes fraîchement débarqués ont tendance à tirer des conclusions hâtives et fausses sur ce pays car ils l'analysent d'un œil extérieur et le comparent à ce qu'ils connaissent déjà. Or le Japon possède une culture, une éducation, des lois, une démocratie, des codes sociaux et professionnels qui sont différents du reste du monde. Pour Mathieu, avoir quelques clés pour aider à la compréhension du Japon est nécessaire pour mieux apprécier le voyage.
Amateur de randonnée et de photographie, il remarque également les différents contrastes qu'offre le Japon qui dépayse son quotidien. Des quartiers ultra modernes et animés aux petites ruelles désertiques aux airs des années soixante, il n'y a qu'un pas. Proche à la fois de la mer et de la montagne, le caractère hétérogène de Tokyo donne accès à des circuits de randonnée en pleine nature et à des pistes de ski en quelques heures. C'est ce genre de caractéristiques qu'il tient à faire découvrir : des lieux où nature et ville, religion et modernité se partagent en harmonie de mêmes territoires.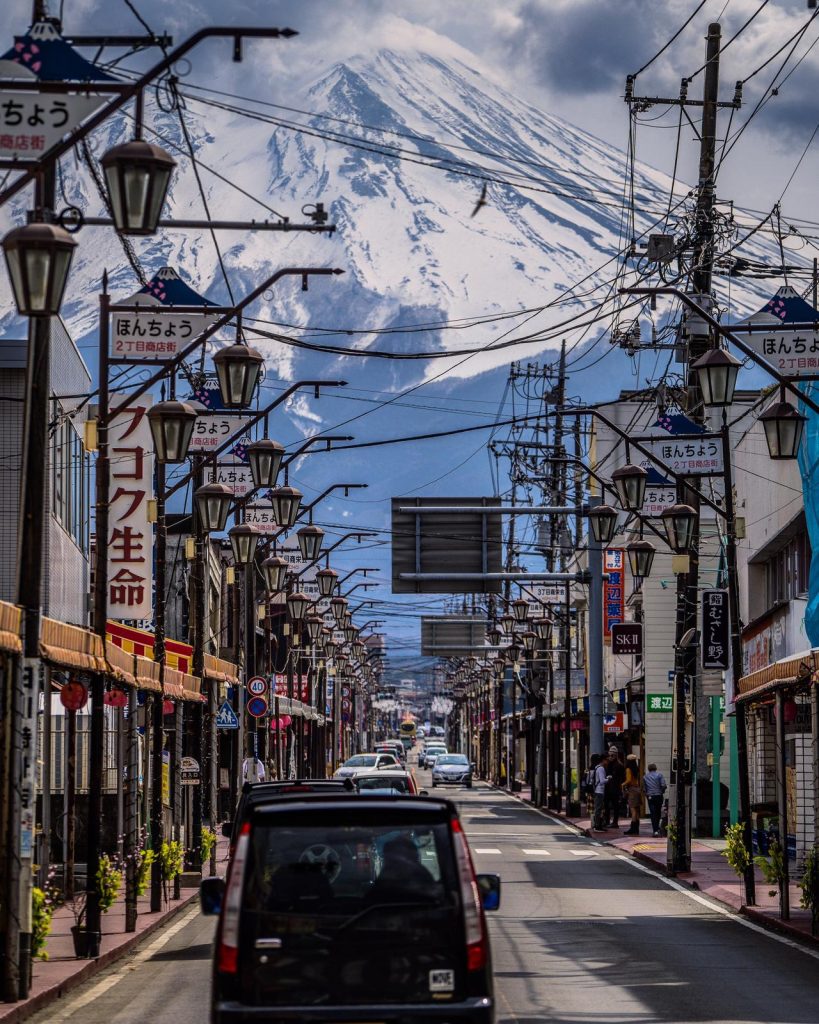 Guide personnalisé et personnalisable
Il commence son activité de guide freelance d'abord de façon occasionnelle, avant de démissionner de son autre activité en mars 2019 afin de se lancer à plein temps dans cette nouvelle aventure. Sur son twitter où il partage son quotidien d'expatrié depuis quelques années, il annonce sa reconversion professionnelle et reçoit un élan de solidarité énorme auquel il ne s'y attendait pas, lui donnant ainsi de la visibilité et des contacts.
La force des services qu'il propose réside dans la personnalisation complète de ses circuits. Étant le seul à gérer son activité, l'écoute du client est totale ce qui ne laisse pas de place aux malentendus ou aux incompréhensions. Une première prise de contact va d'abord lui permettre de définir les centres d'intérêt de la personne ou du groupe. Partant de cette base, il fera une première proposition qui sera discutée et adaptée pour aboutir sur un parcours final mêlant « son » Tokyo aux envies du client.
Sa façon de faire visiter colle aussi avec sa personnalité : son but n'est pas de réciter le contenu des pages Wikipédia des sites historiques qu'il fait découvrir mais plutôt d'expliquer le fonctionnement de la société japonaise actuelle et de casser les clichés qui l'entoure. Il fait participer ses clients dans ses explications en leur apprenant à mieux observer, afin qu'ils repartent avec des clés en main pour mieux appréhender la suite de leur séjour. D'ailleurs la relation qu'il noue avec eux est plus proche de l'amical que du professionnel, d'autant plus qu'il peut conclure une longue journée de visite par une dégustation de saké dans un petit bar local où le contact avec les japonais est facilité– une façon parfaite de montrer que certains quartiers se vivent plus qu'ils se visitent.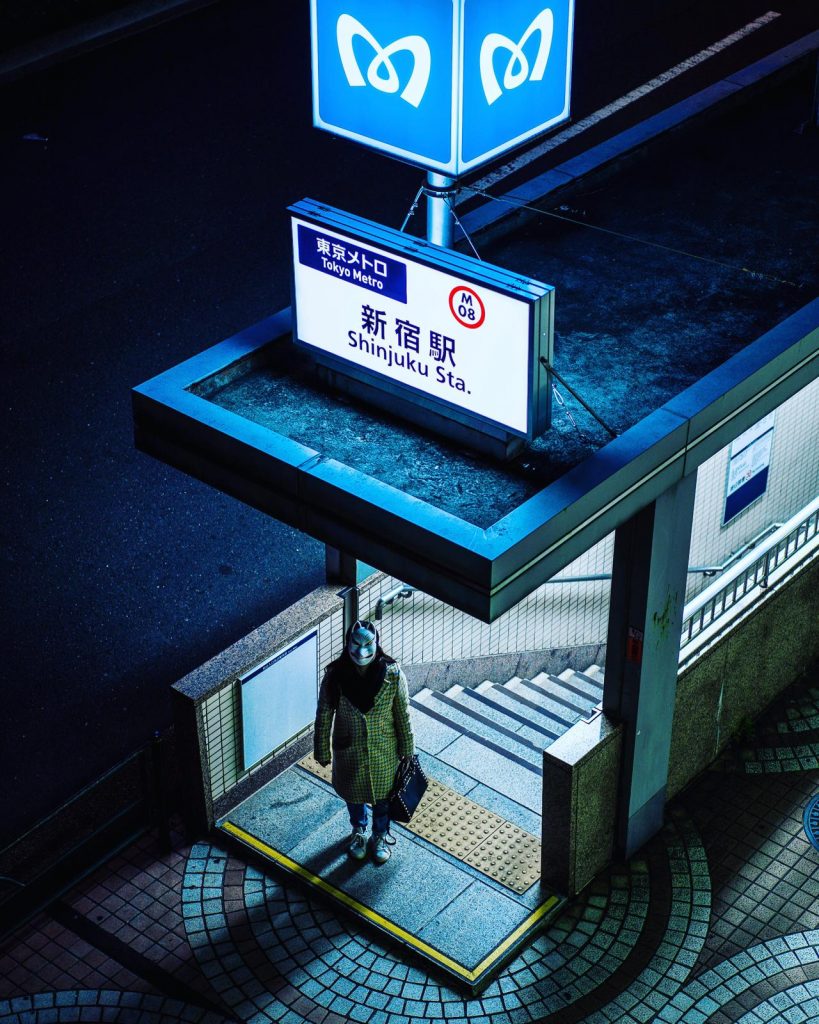 Pour le futur, Mathieu a dans l'idée d'inclure un service photo à son activité, la photographie étant devenue une véritable passion pour lui. Ses tours sont uniquement destinés aux francophones étant donné qu'une aisance totale dans la langue cible lui est nécessaire pour fournir des explications de qualité, bien qu'il envisage dans l'avenir de se remettre à niveau en anglais afin de toucher une clientèle plus large.
Si cet article vous a mis l'eau à la bouche, sachez qu'une journée de 8h sera facturée 10 000 yens par personne, mais pour en savoir plus sur ses différents tarifs ou sur son quotidien au Japon, Mathieu vous donne rendez-vous sur son blog ou sur ses différents réseaux sociaux :
Site officiel – Twitter – Instagram – Facebook – Youtube
Written by Dorine Dinam, follow her on her blog https://dorinelexploratrice.travel.blog/