To celebrate Sea Day in Japan and make the most of the three-day work-free weekend, my friends and I chose to travel to three cities outside of Tokyo. We settled on Kyoto, Osaka, and Nara (the Kansai area) and made travel plans about a month prior to leaving for this Kansai trip. After some discussion, we mapped out an itinerary that we all mostly agreed would be the perfect way to spend four days bouncing around these cities. However, in terms of traveling the group was split between taking the overnight bus and riding the Shinkansen bullet train from Tokyo to Kyoto. Due to the Shinkansen being only $50 to $100 more expensive than the overnight bus, I opted to spend more and ride the bullet train. I believe that this is the best option for traveling from Tokyo to Kyoto, as the journey is a rather short two-hour duration. The overnight bus, on the other hand, leaves Tokyo at midnight and does not arrive until 6:00 A.M. More so, the train offers stunning views of the Japan countryside and is an incredible experience.
I will take you to my own Kansai Trip itinerary with all of you!
Day 1
After leaving work around 3:00 P.M. on Friday, I met two of my friends at Tokyo Station and boarded the Shinkansen to Kyoto around 5:30 P.M. I would recommend getting to the station early, as the train doors close at exactly the time it is set to depart without a minute to spare. We arrived in Kyoto around 8:00 P.M. and quickly dropped our luggage off at the Airbnb. We then searched the local area for the best food options with the shortest queue time as we were rather hungry from traveling all day. Although I do not remember the name of the market complex, there is a large street food and bar area in Kyoto that offers tourists traditional Japanese cuisine as well as western dishes. Due to the fact that I had been living in Japan for over a month, I jumped at the chance to eat tacos and found them to be rather tasty. The first night was rather uneventful as we arrived in Kyoto rather late and were tired from the long workweek.
Day 2
We awoke around 9:00 A.M. and quickly went to the Fushimi Inari Shrine. Although the walk up the mountain to the shrine was rather tiring, the views were exceptional and one could see all of Kyoto at the top. This was my favorite part of our day spent in Kyoto as the rain had not yet arrived and the entire area around the Fushimi Inari Shrine was quite enjoyable. As someone who enjoys purchasing traditional Japanese souvenirs, I found the nearby Nishiki Market at the base of the shrine to be my favorite tourist trap. This market truly sells everything and is the perfect place to purchase a Japanese souvenir for your friends and family back home.
The next stop on our Kansai trip was Arashiyama. This is a forest filled with bamboo trees and monkeys. Unfortunately, due to the rain and arriving late to the area, we were unable to see any monkeys. My overall review of this area was unimpressed as the forest is rather small and without the monkeys around, there is not much to do. Although the bamboo trees are quite impressive, I think you can skip this area in favor of something more exciting during the day. After we left Arashiyama, we boarded an express train for Osaka and checked into our Airbnb for the night.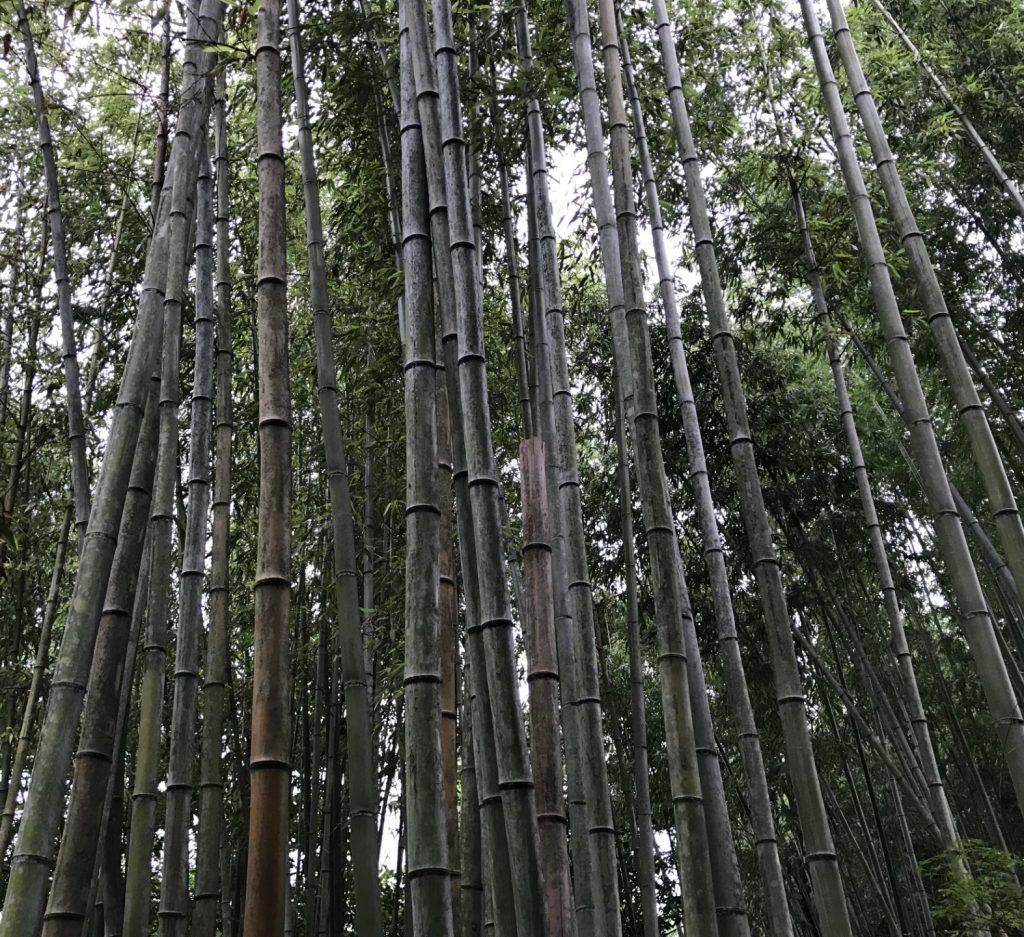 Day 3
Osaka is a beautiful city that I found to be strikingly similar to Akihabara in the Chiyoda ward of Tokyo. We woke up around 9:00 am the first morning and headed for the Osaka Castle. On our way to the castle, we stumbled into a Belgian Weekend Beer Festival and purchased a drinking pass to try all the various beers on tap. I found this to be very enjoyable and wished we had spent more time at this event. Walking up to the Osaka Castle was very enjoyable as the local scenery and views of Osaka were well worth the journey. Although we did not pay to inside, I found the up-close view of the castle to be well worth the hike to the top.

My favorite part of the Kansai trip was our next stop, the Asahi Beer Headquarters. The tour was free and although the entirety of it was in Japanese, there is an application that offers an audio English version on your smartphone. I would advise bringing headphones as you will not be able to understand anything without them. I found the three free beers at the end of the tour to be more than a fair amount and truly learned more about the Asahi company. This is a great way to spend an hour or so for travelers 20 years and older.
Day 4
After spending the night eating local street food in Osaka, we awoke the next morning and headed straight for Nara. This was by far my favorite part of the trip and perhaps even the highlight of my two-month journey in Japan. My expectations were shattered in a good way as I previously expected Nara to have only a small park containing deer. Although this is true, there is deer throughout the entirety of the city. Feeding them was very enjoyable as they come right up to you, bow and eat the food straight from your hand. They are almost like domesticated puppies as they seem to truly enjoy human interaction.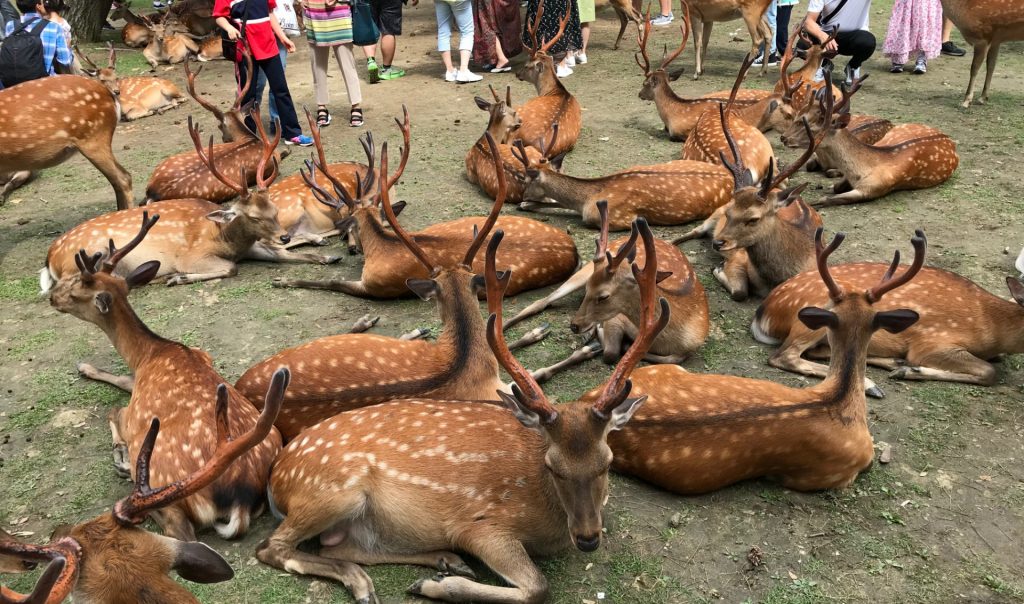 Takeaways
I believe that splitting this trip into four days is the perfect way to see it all. I highly recommend taking the Shinkansen from Tokyo to Kyoto and returning home from Kyoto as it is not far from Nara. There is truly a lot to see within each of these cities so I would advise picking at least one thing you really to see within each place. This will allow you to be more spontaneous on the trip rather than sticking to a set plan and allow you to truly enjoy everything.
Thank you for reading this week's blog!
If you are having trouble finding a place in Tokyo, please feel free to contact us and have a look at our properties at tokyoroomfinder.com. We will connect you with your desired house at no cost!