The following article is a gentle reminder for not quitting things unless you really tried your best at them. I am happy to say that in the end it more than paid off. Kyoto condenses all of Japan in a nutshell, although it has a lot of things to say and there is so much you can do.
At the end of June, I arrived in Kyoto after a long and sleepless trip in the night bus from Tokyo. My sleep deprivation was making me feel irritated and I couldn't wait to go to my bed and rest for a while. But this day was also the day where I started working in a hostel near the Gion district, so I had to be prepared for any request from the guests and my staff colleagues. Sleep would have to be postponed for a few hours. I was slightly apprehensive as to what kind of work I would be doing there, and I feared I wouldn't be able to do it, maybe my skills wouldn't be good enough for the kind of job, or maybe the manager wouldn't find me fit for such a position… I later realised that these thoughts were no more than complete nonsense. Every time I start a new job I have them and here was no exception, it's high time I start believing more in myself. Either way for the time being my most predominant feeling was that of uneasiness and discomfort as for what the future in Kyoto beheld.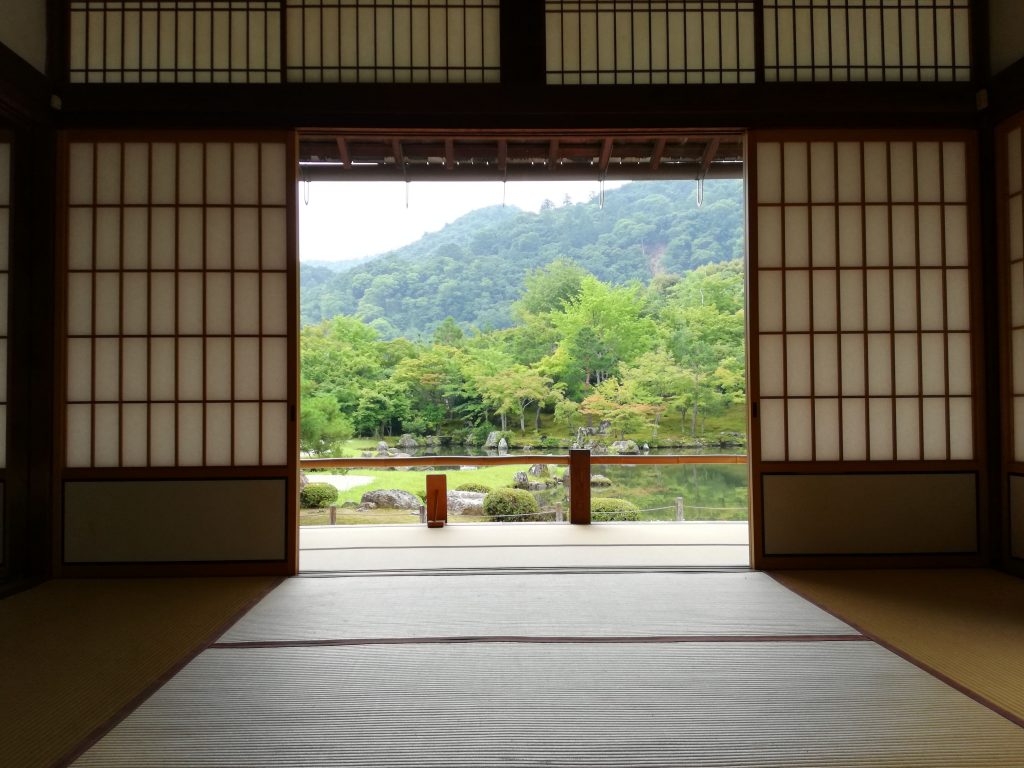 Here I want to open a short parenthesis to say that I had arrived to Japan from my home country, Portugal, only a month before with a Working Holiday Visa, which allowed me to stay in the land of the rising sun for one full year. It had always been my dream to come to Japan. Its tradition, culture and aesthetics were extremely appealing to my sensitivity. I wanted to experience everything from the Tea Ceremony to the quietness of temples and the deliciously exotic food. Kyoto was an obvious choice to experience all of this, because, as it is universally acknowledged, a slice of history adorns every corner of this ancient and mysterious city.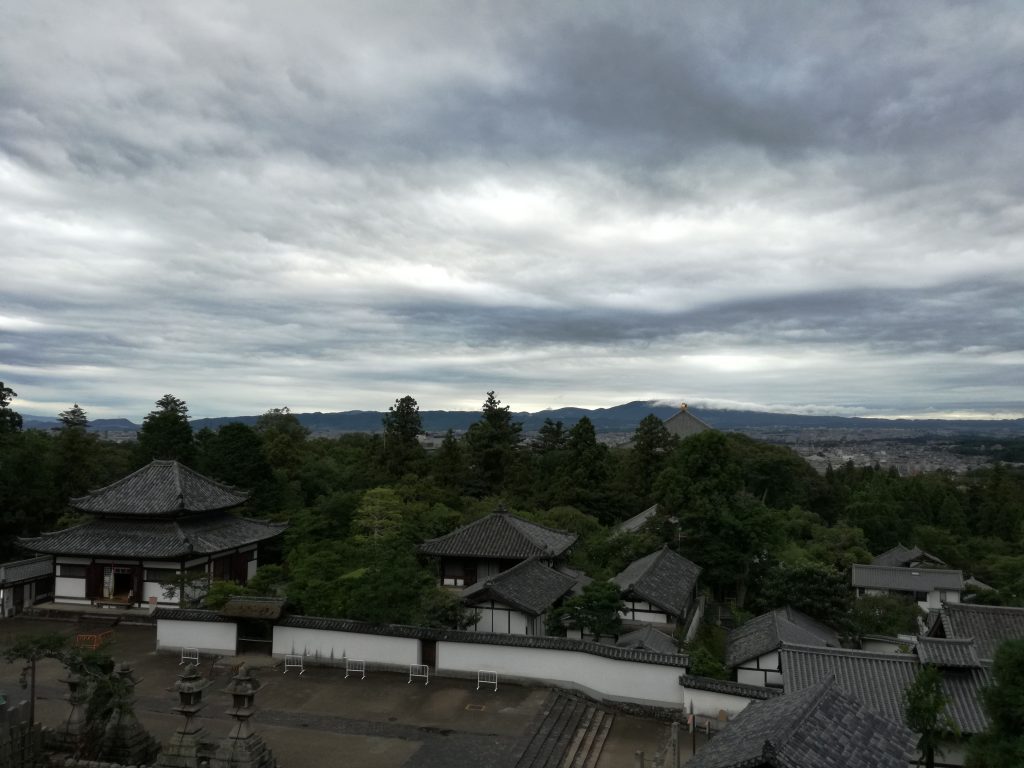 And there I was in the perfect city. All of Kyoto's beauty was finally within my reach, but somehow, I was not happy to be there. I was not enjoying my work or the city or anything related to being there. I wondered why I was feeling like this. The first three to four days hadn't been exactly what I was expecting and Kyoto was being an underwhelming experience thus far. I started to notice a pattern as well. Every time I changed places while traveling I never really liked the new place for the first couple of days. Apparently, I need some time to get comfortable with a new place and fully enjoy it. In Kyoto the same happened.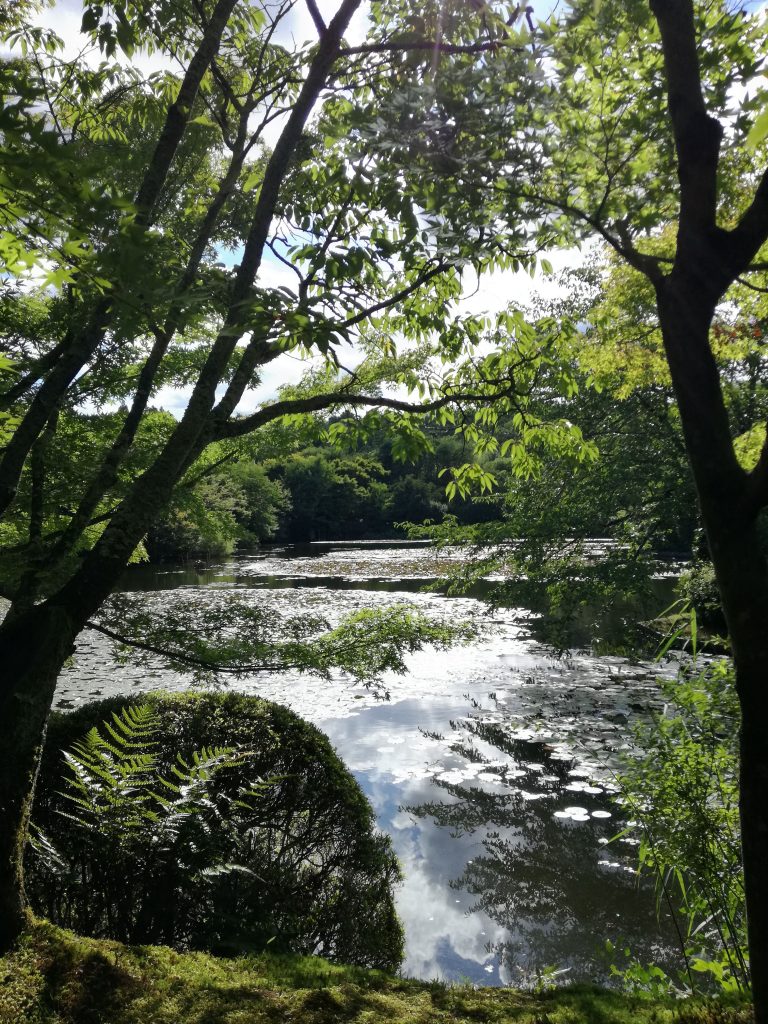 A week after my arrival though I was starting to feel better and my love for Kyoto began to flourish. One thing which is essential for our enjoyment and well being is opening up to other people and to the unknown. I started doing it and my life in Kyoto totally changed as well as my vision of the city itself. I got along pretty well with my co-workers and loved our nights at the karaoke singing our hearts out to some Japanese hits. Surprisingly enough they also have Brazillian songs in karaoke, which left me a bit nostalgic of my past life in Portugal. I will always remember the CoCo Ichibanya curry's spiciness that left my mouth on fire and the beautiful summer nights by the Kamogawa river with people that I can call friends today. All of these experiences shaped for me the image of Kyoto and gave me some everlasting memories.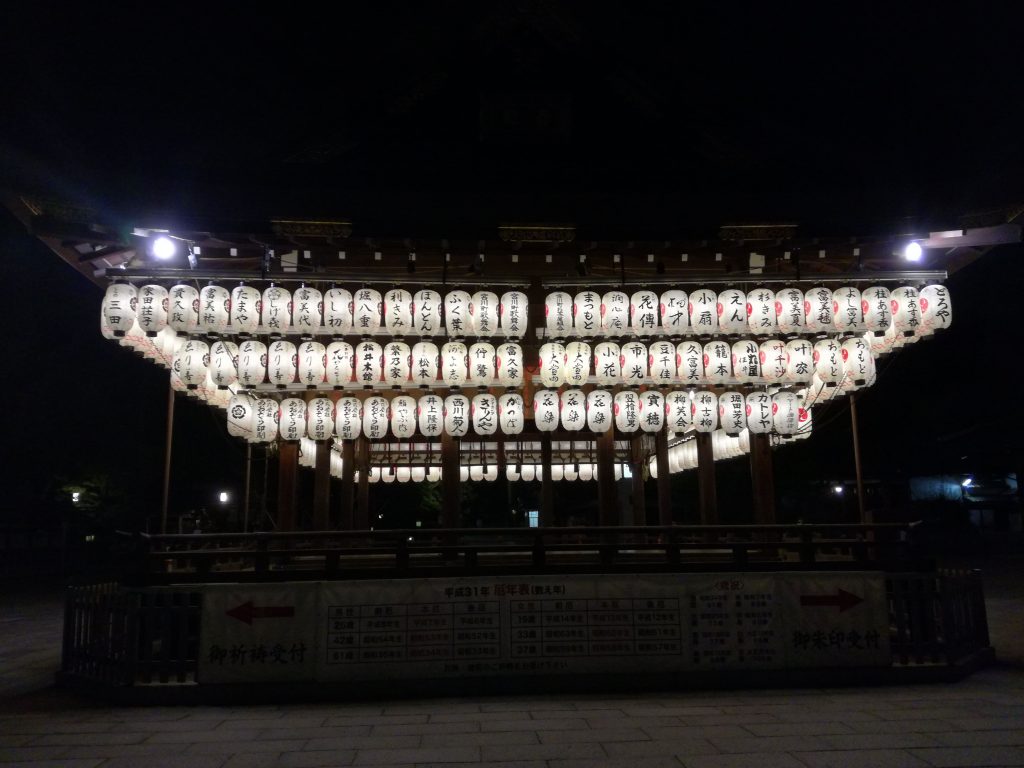 In the middle of the month of July I decided to buy a folding bicycle to take with me on my trip around Japan. Even though it is a bummer to find a place to park a bike in this city (we can't park it anywhere, only in the appropriate parking lots), Kyoto might be one of the best places in the world to ride a bike. We can easily ride from Gion to Arashiyama and suddenly we find ourselves in the middle of nature, while just 30 minutes before we were in the middle of a busy city center. This contrast and diversity that form the identity of Kyoto are something truly unique that can't be found in any other place in Japan. It is one of the most important centers of the country and it manages to keep its ancient mysticism through the symbiosis of old and new. This is the charm of Kyoto for me and I am grateful to have spent here one month of my life.
I am sure I will be back to this surprising city very soon and I will have more stories to tell. Also if you want to be scared and feel the mysticism of Kyoto I recommend you to visit the Kurama-dera's temple basement, it was indeed a terrifying moment. If you want to know what I mean, go there and check for yourselves.
I will keep you updated as for my latest adventures in Japan, so keep an eye on the blog!
Thank you for reading this week's blog!
If you are having troubles finding a place in Tokyo, please feel free to contact us and have a look at our properties at tokyoroomfinder.com. We will connect you with your desired house at no cost!
Written by Diogo TELLECHEA