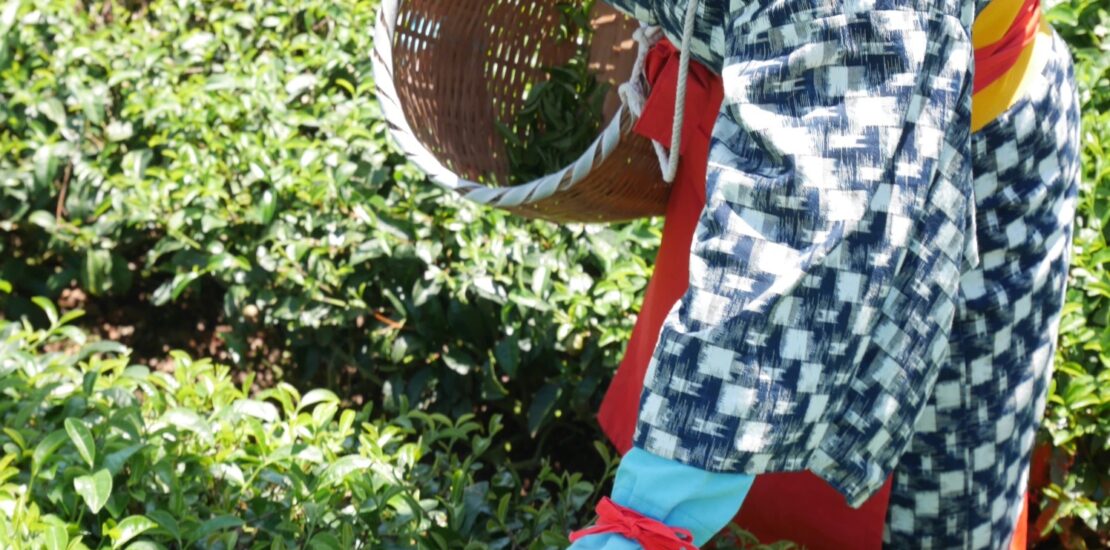 Experience Green Tea Picking this Summer
It's that time of the year again, and if you're not tea picking this season, what are you waiting for?
It's hard not to think about green tea without visualizing that bright little bottle of Oi Ocha, especially since drinking it was one of my first experiences ever drinking real Japanese green tea.
Since then, green tea has become a big part of my life and I'm not regretting it. After multiple tastings and experimentation with brewing my own, tasting different bottled versions, and even taking classes on the topic, I felt like it was time to go to the source, and learn about green tea by getting my hands dirty…literally.
Although these days, most tea in Japan is typically harvested by machine, picking tea leaves the old-fashioned way has become a popular activity in areas where green tea reigns supreme. I find that during summer, although quite unbearably hot, there's a sense of satisfaction from tea leaf picking under the bright sun. I wouldn't call myself a green tea connoisseur, but as a resident in Shizuoka at the time, it was hard to resist any activity related to green tea. I had already taken part in everything else tea related, so why not go to the source by visiting a tea plantation and picking tea myself?
This article will focus on two tea leaf picking locations, one nestled in the small town of Makinohara: Greenpia, and the other, just a short trip from Tokyo in sleepy Sayama: Miyanoen.
Tea Picking at Greenpia
Roughly 40% of tea produced in Japan comes from Shizuoka, specifically areas around Mt. Fuji, along the Tenryu, Oi, and Abe Rivers, and on the Makinohara Plateau. My friend had visited Makinohara's Greenpia first, and after hearing about how great her trip was, I had to find out for myself what the fuss was about.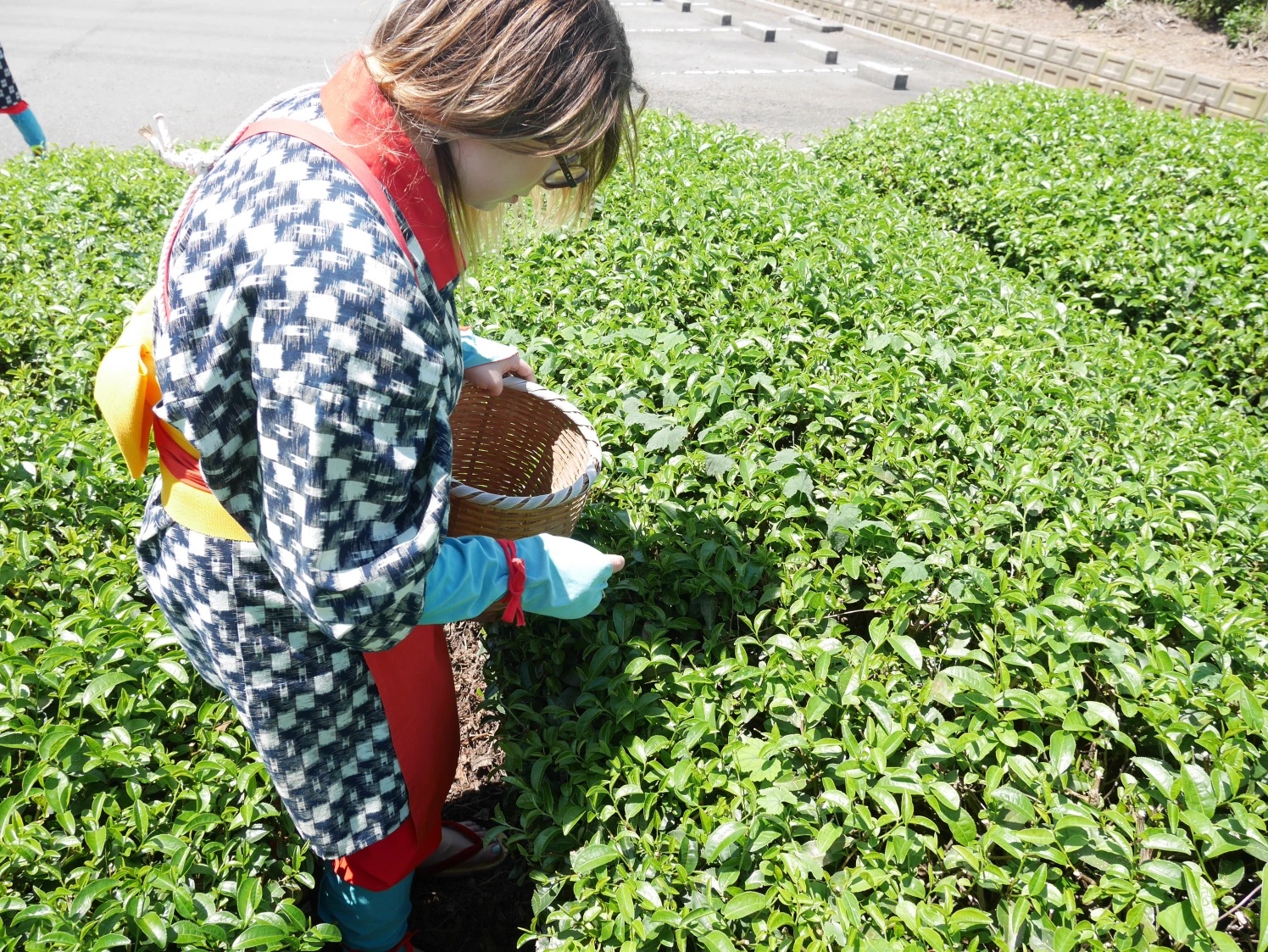 After arriving and changing into traditional tea picking attire, we headed out into the strikingly green plantation. There we listened to a short lecture on the history of tea leaf picking and how to correctly harvest the leaves. We were then given a 15-minute window to collect as many leaves as we could into the provided wicker baskets. I barely picked enough to cover the bottom of the basket but enjoyed wearing the traditional tea picking yukata, which was much more breathable and mobile than your typical yukata. Unfortunately, for those planning on wearing traditional tea picking attire, due to strict covid measures, tea picking yukata will not be available for rental at Greenpia during 2022.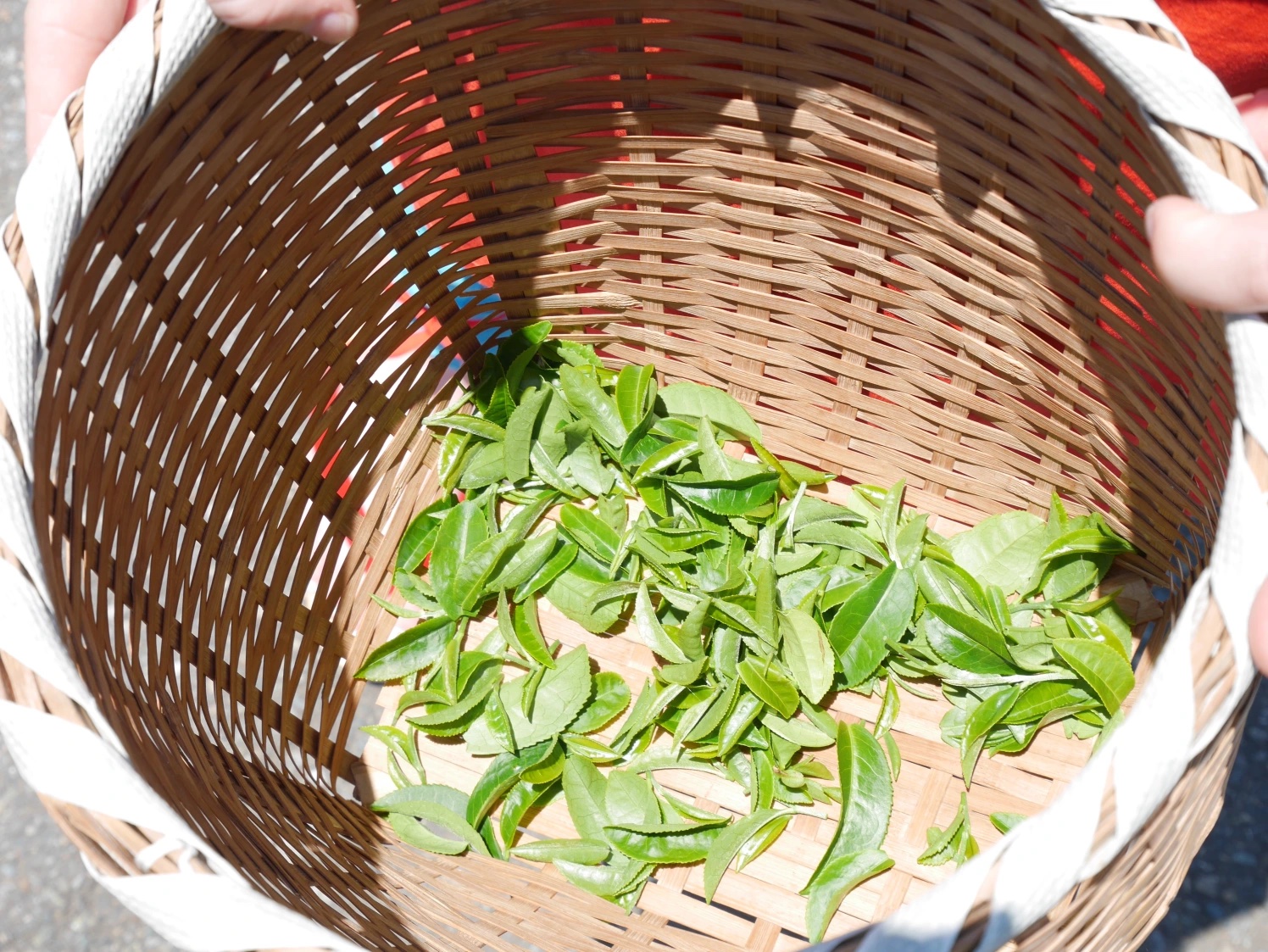 Tea leaf picking costs around 820 yen for adults and 720 yen for children but if you're interested in other activities, Greenpia also has a few other points of interest. These include a free factory tour, a larger-than-life gift shop, and Nanaya, a niche local chain that serves seven different flavors of green tea gelato by the level of intensity. I have tried level 7 and let me tell you, it's not as bitter as it looks!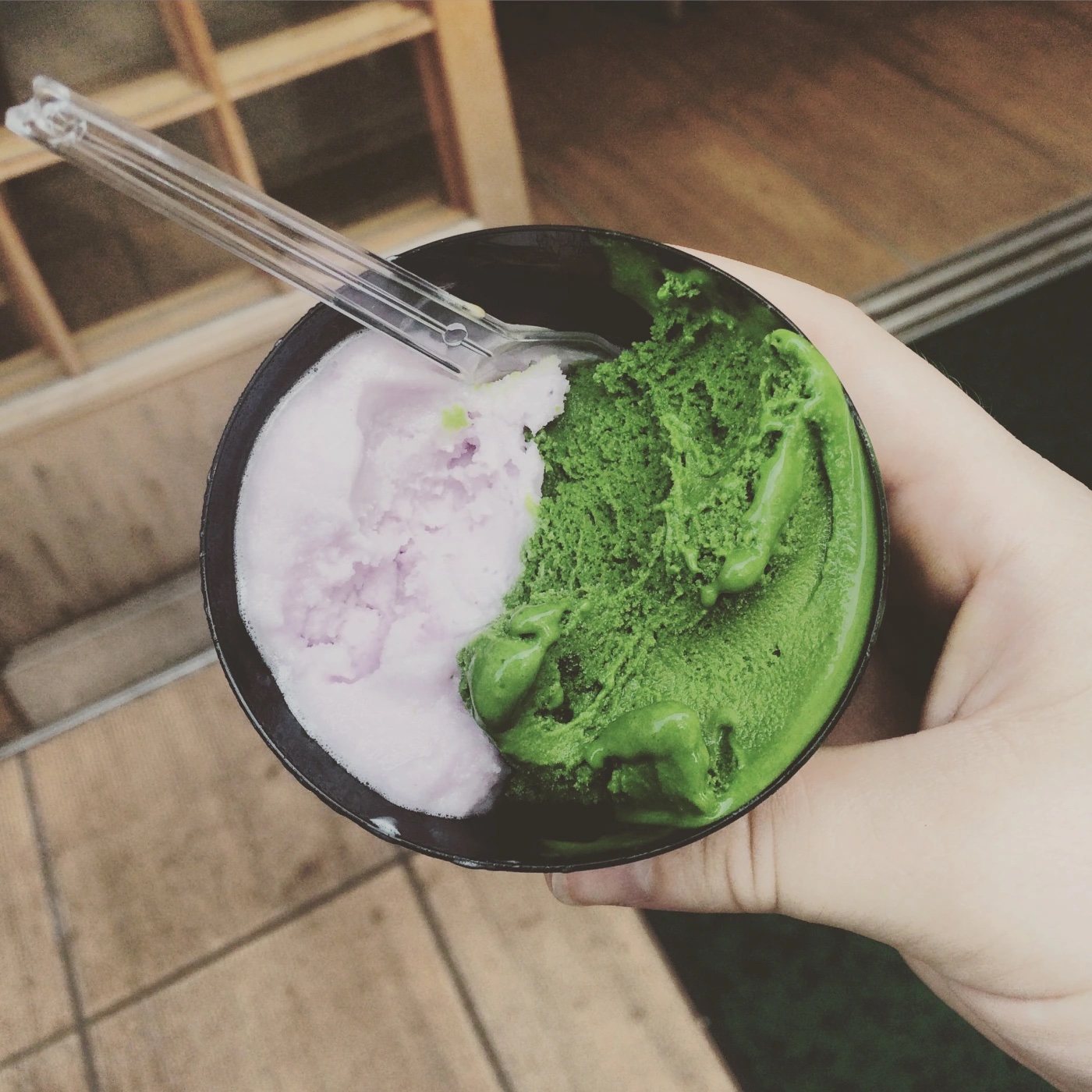 To start planning your trip to Greenpia, visit their official website here.
For Tea Picking Closer to Tokyo
If you're in the market for a close-to-home day trip, visit Sayama in Saitama. Tea in Sayama is extremely popular and sought out due to its unique tea region. According to Sayama's website, Sayama is a "cool tea-producing region" which means that the tea trees have a longer time to rest during winter. Tea leaves in this region are thicker which, after harvested, produces a soft combination of sweetness in the already rich tea leaves that Sayama is best known for.
For tea leaf picking and more, try Miyanoen located in Sayama! This local tea farm offers green tea leaf picking, handmade tea brewing, and a delicious tasting of tempura tea leaves. The tea picking experience costs roughly 1,200 yen and if you want to wear traditional tea leaf picking attire it'll cost an extra 500 yen. According to my sources, Miyanoen hasn't put up any covid restrictions for the yukata rentals so far, which is a plus for those who are specifically looking to wear the colorful tea-picking yukata.
To book and reserve your tea leaf picking experience, visit Miyanoen's website here.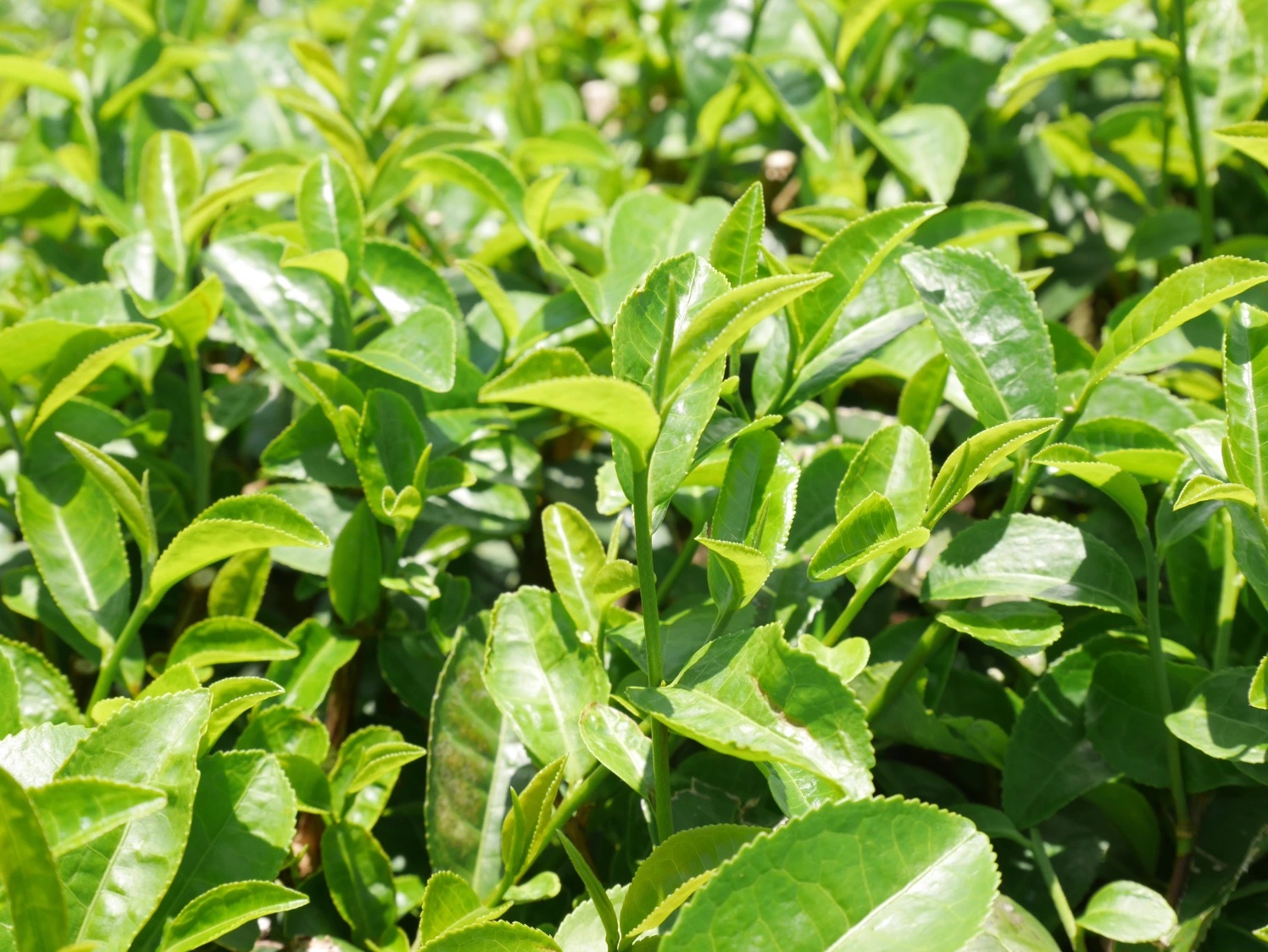 Related Articles