Introduction
Hiroshima Prefecture has a population of nearly 3 million people, out of which 40,000 are of foreign nationality.
The prefecture's capital is Hiroshima City with 1.2 million inhabitants.
To reach Hiroshima, you can either take a plane from Kansai Airport to Hiroshima Airport (1.5 hours) or take the Shinkansen from Shin-Osaka Station to Hiroshima City (2.5 hours).
Points of Interest
Itsukushima
Itsukushima, also called Miyajima, is an island in the Inland Sea of Japan and is best known for Itsuku Shrine and its red torii that stands in the water.
At low tides, you can even walk to the torii although this means that the view might not be as nice when you come to the island by boat. The view on the torii with the island in the background is one of the three scenic views of Japan (the others being Matsushima and Amanohashidate).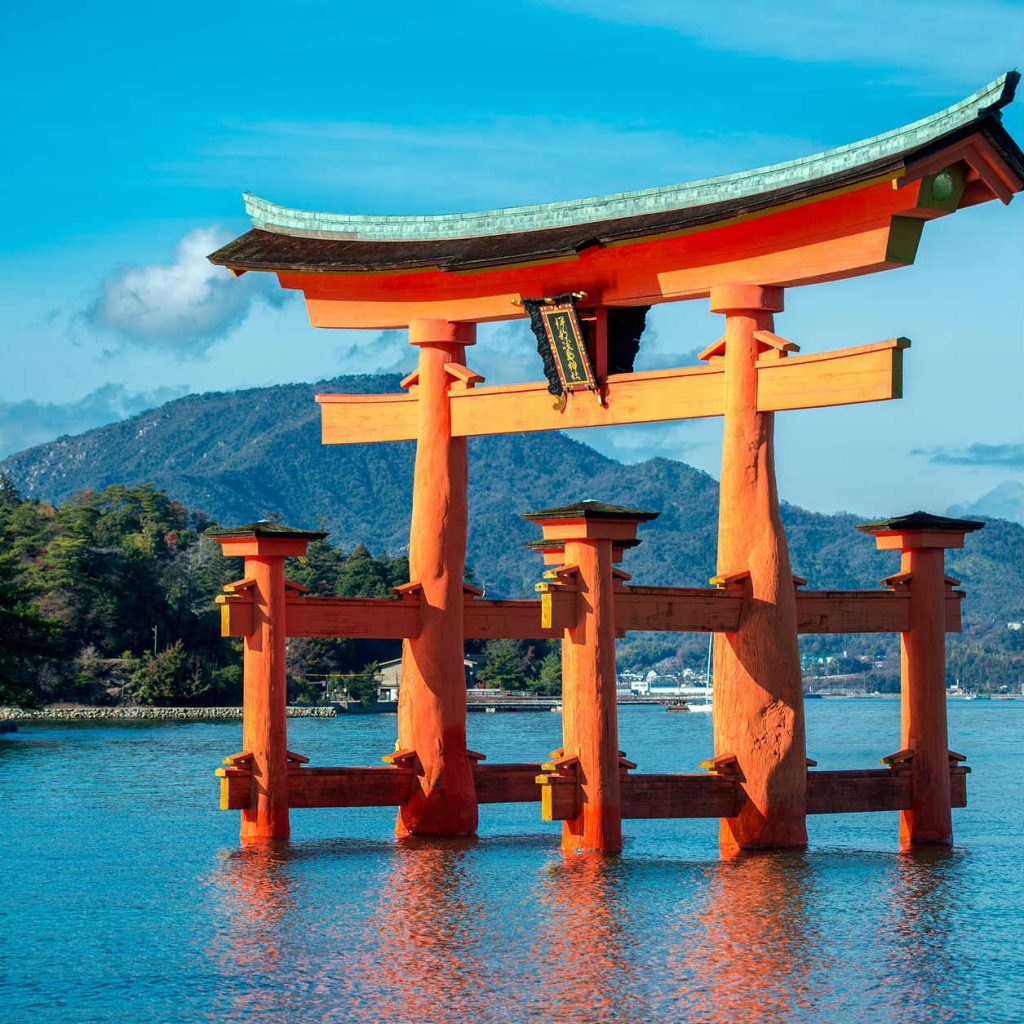 Hiroshima Peace Memorial
The other heritage site is the Hiroshima Peace Memorial, commonly known as Atomic Bomb Dome. In Japan, the A-Bomb Dome is also considered a 負の世界遺産 (Legacy of Tragedy Site), as it stands for the destruction and misery of war and nuclear weapons.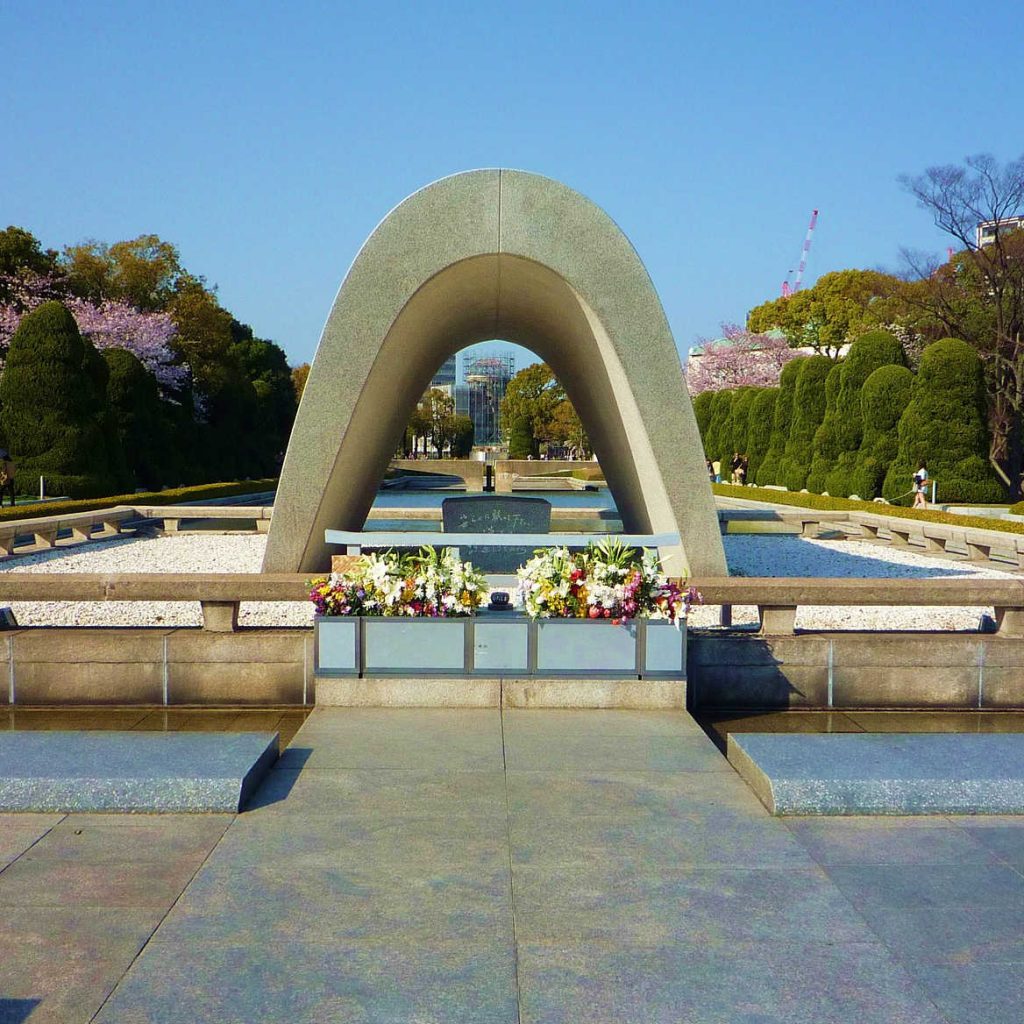 The dome is located within the Peace Memorial Park, and the Peace Memorial Museum is dedicated to document the gruesome events and educate visitors about it in order for it to never happen again.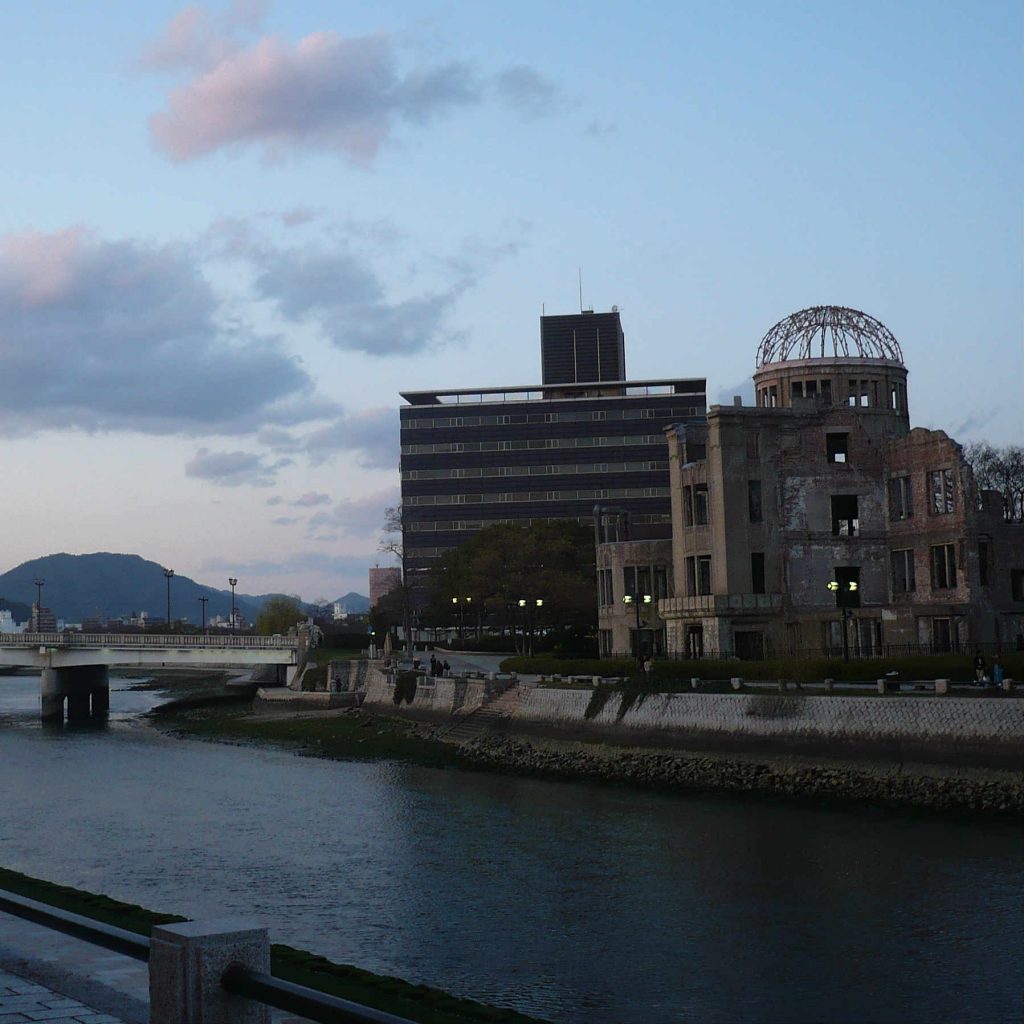 Okunoshima
Okunoshima is an island in the Inland Sea famous for its rabbit population. Hundreds of rabbits roam the island and can be approached by humans.
The Hiroshima Flower Festival
This festival is annually held in May and around one million visitors get to enjoy parades, concerts and traditional as well as modern performances.
Living in Hiroshima
Hiroshima Toyo Carp is a popular baseball team and recently the team's fangirls have also become popular throughout Japan. Sanfrecce Hiroshima, on the other hand, is a well-known soccer team.
The head office of Mazda Motor is located in Hiroshima City and at Mazda Museum you can visit exhibits about the famous Japanese car brand.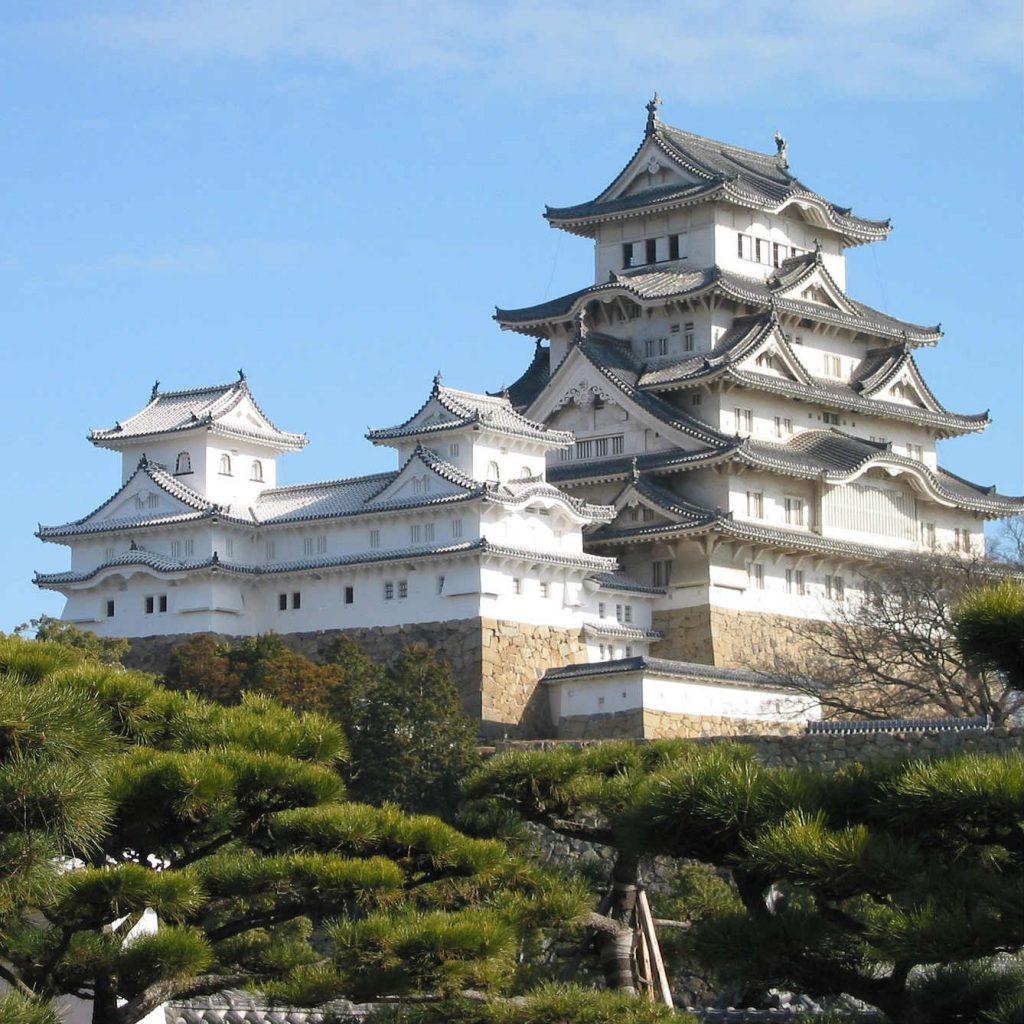 Local Foods
When it comes to food, the prefecture is most famous for oysters and Hiroshima Okonomiyaki. Throughout the prefecture, you can find a big variety of oysters such as grilled, fried or raw oysters and oyster hot pot. This Okonomiyaki is a popular fast food dish made of vegetables, meat, and noodles covered with an omelet. Otafuku Sauce, the amazingly delicious source used for Okonomiyaki, is produced in Hiroshima City and you can visit the factory.
Fukuyama seafood, Mihara Octopus Rice, Chirimen fish, and Miyajima Eel Rice are more refined dishes.
Average Living Expenses in Hiroshima
The average rent for a one-room apartment is around 54.000 Yen monthly, whereas other areas' rent is between 34.000 to 48.000 Yen monthly.
Living expenses in total including electricity, internet, mobile phone, food, and entertainment should be calculated with roughly 90.000 to 160.000 Yen monthly.