Introduction
Shinjuku ward is a main pivot point of Tokyo and is located just North of Shibuya,
the station is one of the busiest in Japan and even in the world,  which serves over 2 million passengers per day !
Shinjuku is split into 2 distinct main areas the West side which is a major business district with tall skyscrapers,
many hotels and government office and the East side (Kabukicho) which is a busy entertainment district with many departments stores !
It's also a good place for foreigner because you can meet people and many services are provided in English.
---
      Living in Shinjuku

Living around Shinjuku is very convenient there is plenty of nightlife, a huge selection of good department stores and a major train station who can help you reach basically all Tokyo , or take the Shinkansen to travel around Japan. There is also many parks like Yoyogi park and Shinjuku Gyoen, you are close to many university and to major place of Tokyo like Shibuya, Harajuku or Shin Okubo.
Here is a list of property in Shinjuku, you can choose by budget and property type !
---
      Main points of interest
Kabukicho
It's name come from a "kabuki" theater, this area is the most lively with a real nightlife where you can find restaurants, bars, nightclubs or game center, It's also one of the most lighting area at night !
---
Shinjuku Gyoen
This park is the best place to enjoy nature in Shinjuku, you can admire cherry blossoms or chrysanthemums in the different gardens and have a nice view on Shinjuku business district, this park was a garden for the imperial family since 1903 to 1949 where it has been opened to public
Hours: 9:00 to 17:30 from Tuesday to Sunday Fees : 500 ¥
---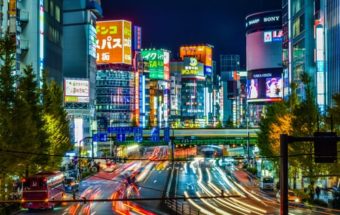 Department Stores
Shinjuku has a lot of department store and everything you can need like Isetan, Takashimaya, Odakyu, Keio, Lumine or Mylord ! They also have huge electronic store next to the station ! ( Yodobashi camera, Bic camera, Yamada denki )
---
Metropolitan government office
This place is interesting because in each tower at the 45th floor you have an observatory from where you can see all Tokyo and if you are lucky you can also see the Mount Fuji ! And It's free !
Hours: 10:00 to 17:00
---

Omoido Yokocho (or Piss Alley)
Even with it's nickname, this alley stay the most traditional in Shinjuku, you can taste Sushi, Soba, Ramen of even Yakitori in a very small and charming place !
---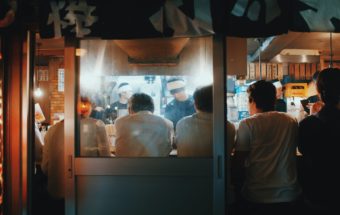 Golden gai
This place is very famous because in a concentered area you have a lot of bars next to each others ! Enjoy good time with your friends or meet new one !
---
Godzilla head
Inspired from the famous movie, on the top of Toho cinema of Kabukicho the reproduction of Godzilla, with laser and sound will make you discover one of the famous attraction of Shinjuku !
---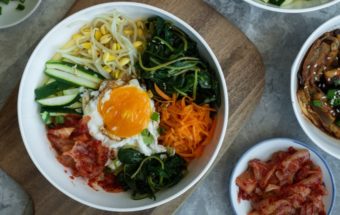 Shin-Okubo
This place is also name Koreatown, you can find many product of Korea and restaurants ! There is also many shops for beauty, K-pop and goodies !
---
Transportation
(from Shinjuku station)
---
Links