Introduction
Nakano is on the western Tokyo, just few stop from Shinjuku. It's known as "Otaku Heaven". You can find old collections of comics, cosplay or toys in the area, that's why geek like this place ! You can enjoy a day on the main street and discover local restaurants and shops. Nakano is also a very peaceful ward and have a lot of traditional temples and gardens. Let's discover this big ward together !
---
      Living in Nakano

Nakano is a good place for young people because of the subculture's shops and area. It's also good for students because you have many campus there and you can reach very easily the central Tokyo. Nakano is cheaper and have many quiet places like parks, gardens and temples. There is a good night life too that's why tourist oftenly comes here !
Here is a list of property in Nakano, you can choose by budget and property type !
---
      Main points of interest
Nakano Broadway
This shopping center is the most famous street in Nakano, you can find arcades, cosplay chops, manga… But you can also have nice dessert and meal on the different restaurants and shops. The street is very well deserved and is long of several kilometers ! Perfect place to have fun.
---
Araiyakushi Temple
When you get lost on small streets you can discover this amazing temple found in 1586. The temple helps you to raise children and is also very quiet place where you can relax. Check the spot during Hanami to see the cherry blossoms !
Hours: 9:00 to 17:00 
---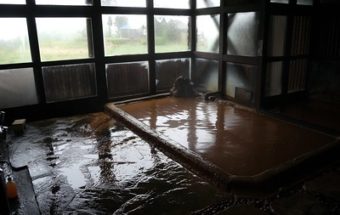 Kotobukiyu Onsen
This old onsen have been created on a natural hot spring, and is the place you should go to relax in a traditional onsen. It's famous because tourist with tattoos can also come ! You have a place to read and relax and you have different baths to try.
Hours: 16:00 to 01:30 closed the tuesdays    fees: 460¥
---
Yakushi Ai Road
Near the station there is another shopping streets but much more traditional with many restaurants and izakayas. If you want to discover the old Tokyo and know more about the culture in very old streets. You can meet locals and
---

Become a Ninja
In a gym in Nakano, you can book a ninja's class and learn how to dress and to use katana ! You will also throw shuriken, the class help you to discover your true ninja sense. You will feel relax and have a nice experience !
---
Transportation
---
Links