Introduction
Kita is a ward on the North of Tokyo, between Itabashi, Arakawa and Toshima. The river is passing just next. Kita is famous for district like Akabane or Oji, but there are also many other place to discover especially along the riverside on on the small traditional streets !
Let's discover Kita together !
---
      Living in Kita

In Kita you can have peaceful areas like all along the riverside, younger areas due to all the university you have or you can access by trains, and more lively area with big districts ! Kita is perfect for families and students, it's cheaper than its neighborhood and very comfortable to live !
Click on the picture to discover properties in Kita, you can choose by budget and property type !

---
      Main points of interest
Akabane
Akabane is a good residential living, with is retro style, Akabane is very appreciate by tourists and students. You can go especially at night, and discover many small isakayas and restaurants. Akabane is very lightning and kept its authenticity.
---
Oji
In Oji you can visit many old temple from Edo's period like Shojuin Temple, which is also cooled, baby's temple. There are many parks on the area. Oji also have a more central area with various shops and restaurants just next the station ! Visit the shopping street to discover more
---
Otonashi Shinsui Park
This park is a good place to relax in Kita. Come for the cherry blossoms to discover a really romantic parks, with small old bridge and lights at night. In the Autumn, the park change of colors but stay very beautiful, perfect to take a picnic ! There also have waterfalls.
Hours : 24/24
---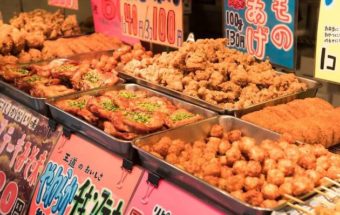 Jujo Ginza Shopping Arcade
Next the station, there is a big covered mall on a street called Jujo Ginza Shopping Arcade. There you can do shopping but also discover good restaurants or Isakaya. Many locals like to spend time there to eat some snack !
---
Fireworks festival
Like every ward next to a river, you can watch a big fireworks show with more than 8.000 fireworks in the sky ! They also have music. The show is free and is near the river in summer ! Be careful, the date change every year.
---
Transportation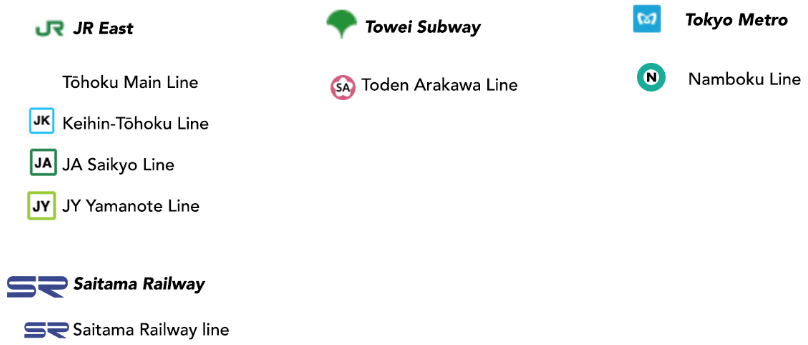 ---
Links