Introduction
Chuo ward is the most central Tokyo's district, that's why you can access very easily from anywhere ! This ward is full of history and important places of Tokyo. You can find Ginza and all the business company, the famous Tokyo's bay and so different local restaurants. The modernity and its noise is mixed with the old part and its quiet parks. Let's discover Chuo and everything its have to offered !
---
      Living in Chuo

Chuo is the most central Tokyo. You have the big city and the calm of the bay on the same ward. Chuo is perfect for workers and traveller. Many peoples speaks English and  you can easily discover good restaurants, do shopping and relax all in the same area ! Also, there is an international hospital which welcome all foreigners. The district is very well deserved and have everything you can need.
Click on the picture to discover properties in Chuo, you can choose by budget and property type !
---
      Main points of interest
Ginza
Ginza is the best place to go on shopping, there is many famous luxurious brands but also traditional shops and restaurants ! Enjoy art and culture of old Tokyo. It's also a good place to go at night to see a very different Ginza.
---
Yokocho
Chuo-ku kept his historical architecture and you can find everywhere small streets called "Yokocho", visit Amazake yokocho and its temple and small old restaurants. There is also two mechanic towers which is an antic attraction from Edo's period.
---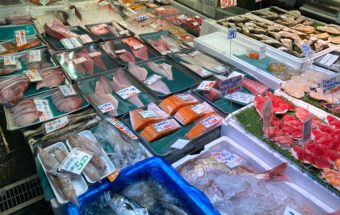 Toyosu Market
Toyosu fish market is replacing Tsukiji, the famous fish market where you could eat amazing sushi and discover one of the biggest market in Tokyo. You still can but in the small island of Toyosu, just near the bay. You just have to wake up early !
Hours: 05:00 to 15:00
---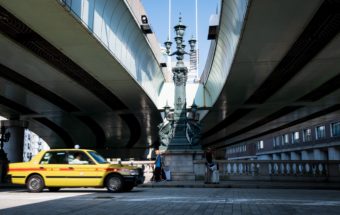 Nihombashi
This is an antic road which was the main road to go anywhere is Japan. There is now many shopping streets and restaurants. You can cross the bridge and enjoy the calm of the canal !
---
Tsukishima
Tsukishima means "Moon Island", you can enjoy the bay in a very quiet area and taste the local food called "monjayaki". It looks like Okonomiyaki but with various ingredients, seafood, meat, vegetables mixed in the dough. It is also the birth place of "tsukudani", various ingredients put long time in soy sauce. It's very delicious !
---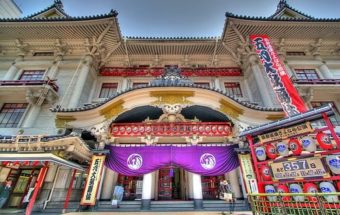 Kabuki-za Theatre
The theatre is the principal theatre in Tokyo where you can see Kabuki, theses traditional shows. The place also have a shop and the building is very impressive, it's a mixed between the modernity and the old Japanese architecture. Make sure to see the place while you are in Chuo !
---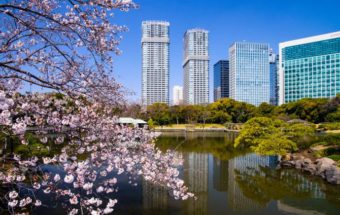 Hamarikyu Gardens
This amazing park is very quiet and relaxing, you can see the Ginza's big tower and the Bay in the same place. The park is surrounding by water and the landscape change every season and offered you a amazing shows of colors.
Hours: 09:00 to 17:00
---
Transportation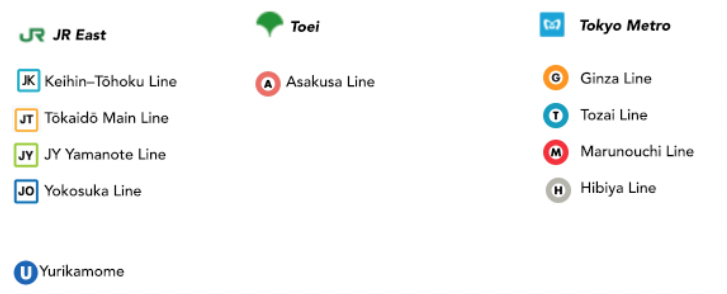 ---
Links