Introduction
Bunkyo is close to the central Tokyo, juste next Shinjuku. It's very easy to access and perfect for people looking chasing hidden gems ! Bunkyo have many famous place like Tokyo Dome stadium, the amusement park, big parks with various festivals and a business area. Even if Bunkyo is very modern, many traditional temple are still there.  It is also known as a residential and educational area.
But There are still many things to discover !
---
      Living in Bunkyo
As I said, Bunkyo is very residential but also perfect for students because many universities are on the area or close by train. Some company have heir headquarter on this district and it is very lively because of the mall, stadium, amusement parks, parks and all the restaurants. You will always have something to do without going out of the ward !
Click on the picture to discover properties in Bunkyo, you can choose by budget and property type !

---
      Main points of interest
Bunkyo Civic Center
This building have an Observatory deck, It is free and you can enjoy a 360 degree view on all Tokyo and specially see all the activities to do in Bunkyo. See the park, mall, amusement park of stadium, perfect for photographer or if it's raining !
---
Tokyo Dome
Tokyo Dome is one of the biggest stadium of Tokyo, you can assist to baseball game of the team Giants there ! Just next there is a mall with various shops and an amusement park for all the family with rollercoaster or even arcades. You can spend a whole day there !
---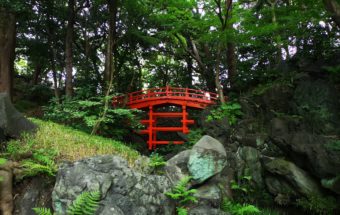 Koishikawa Botanical Garden
This huge park is a good place to see cherry blossom, relax next to the pond or discover the museum of architecture or see the different botanical plants area. You can also do a picnic with your friends under the trees !
Hours: 10:00 to 16:30  closed Monday Tuesday Wednesday fees: 500¥
---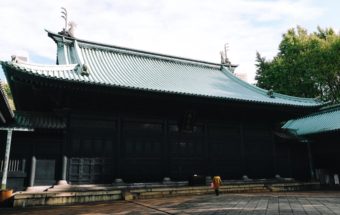 Gokokuji temple
The Gokokuji temple is an old temple build in 1681. The main building have exhibit about the period and the construction of the temple. You can visit many buildings surrounding by parks which make the place very quiet and relaxing !
Hours: 09:00 to 17:00
---
Space Museum TeNQ
Among the Tokyo Dome attractions, you can find the space museum and discover more about our universe, there are telescopes, big screens and it's also very interactive, perfect for all the family ! You can sometimes assist to extra exhibitions inside the museum.
Hours: Weekdays:11:00-18:00  Weekends:10:00-18:00  fees: 1,800¥
---
Toyo Bunko
Also called "The oriental library" this is the largest library of Japan and one of the biggest in the world. It is the best place to discover more about Asian culture and history but also a good place to visit due to its architecture. It is also a institute of research about Asian culture.
Hours: 10:00-19:00  closed the Tuesdays  fees: 900¥
---
Transportation

---
Links