Introduction
Adachi is a ward on the North-West of Tokyo just next Katsushika. It is crossed by the Sumida river and is on the limit of Tokyo. This area is very quiet and is full of history. There are many parks and temple and is perfect to feel outside Tokyo but without leaving the city ! Adachi have a lot of different district, lively or more calm.
Let's discover together the ward of Adachi !
---
      Living in Adachi

As I said, Adachi is quiet and traditional, many family like this area and it make the ward very residential. Adachi is cheaper due to it's proximity to Saitama and Chiba. Many university are on this area and it is very easy to access main places of Tokyo by train so a lot os students like this area ! Very traditional the foreigners will like it too.
Click on the picture to discover properties in Adachi, you can choose by budget and property type !

---
      Main points of interest
Firework Festival
Every summer, you can admire thousands of fireworks next to the Sumida river, Adachi have a good adapted riverside from where you can see it ! There is also music to make the experience even better ! The day change every year so better to chek before.
---
Adachi Garden
Probably one of the most beautiful garden on Tokyo, Adachi garden is a real big Japanese garden with various seasonal faces. The founder Adachi Zenko wanted the garden to look like a picture. The garden is next to the museum which explain everything about the construction !
Hours: 09:00 to 17:00   fees: 2,300¥
---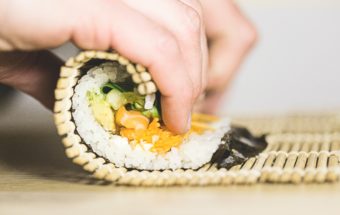 The Uogashi Sushi Workshops
In this restaurant, you can learn how to make real sushis with a chef ! There are workshop every days to discover the art of sushi making. You can after that taste your sushis or even go without having to make them !
---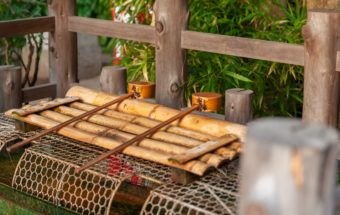 Nishiarai Temple
This old temple protect from bad luck. There are many festival and celebrations there all along the year and specially in May because the temple is also known as a flower temple and is fully decorated in spring ! During this festivals, help locals to carry the portable shrine in the streets.
---
Adachi Fish Market
Adachi also have its fish market, and its very big ! It is not opened every day like biggest  fish market of Tokyo, but it is very interesting if you are on the area, you can buy some fresh fish or eat at the restaurants just next !
---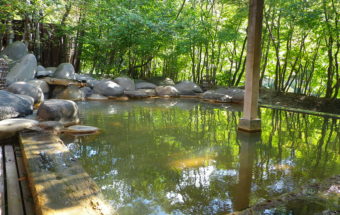 Adachi's Onsen
Adachi is next to a river but also to Chiba and Saitama so like most of the ward outside central Tokyo, there are many onsen, hot spring and public baths to enjoy ! Most of them welcome foreigners who do not speak Japanese.
---
Transportation
---
Links